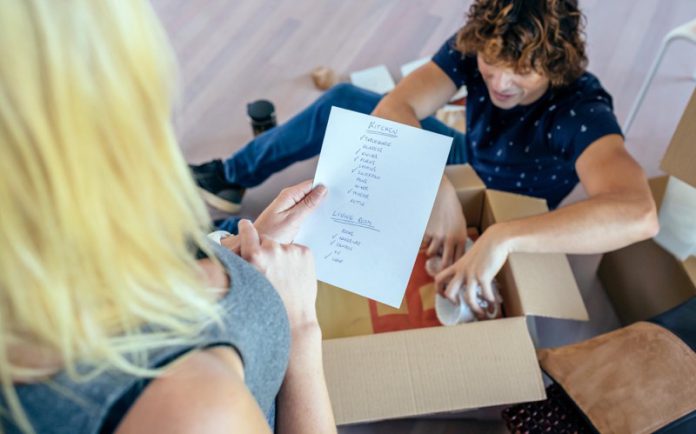 Are you planning to move house but don't know where to start? Relocation can be stressful, but a good moving checklist goes a long way. Whether moving solo or with kids and pets, use this checklist to organise yourself and avoid moving stress.
Two Months Before Moving Day
There's no such thing as planning too early to move house. Give yourself plenty of time to find the right hauling company and a reputable contractor to repair your home before you move. Also, start clearing out your freezer.
Create a meal plan to use up all your frozen food by the time you move. This is a good time to decide what to keep or discard or whether you'll need extra storage.
One Month Before Moving Day
Narrow down your moving company options and choose one that meets your relocation needs. Set your moving date and time so you can ask for time off from work. You'll need at least two days off, ideally leading up to a weekend, to help you settle in more.
Let your current landlord know that you plan to move out and prepare for a home inspection. Also, contact your local council, banks, schools, and healthcare providers and give them your new address.
Two Weeks Before Moving Day
With two weeks to go, start thinking about your utilities. Ensure your new home gets the necessary connections ready before you arrive. Also, notify your current utility providers to turn them off after you move. Service your car, too, especially if you drive a long distance to your new home. Organise babysitting for your kids and pets in advance so you can focus on packing rather than your little ones' safety.
One Week Before Moving Day
You should have the keys to your new home by now, but have a locksmith on standby to replace the locks when you move in. If any food remains in your fridge or freezer, now is the time to finish them. You can carry some foodstuff on your move, but seal all containers to avoid spills.
The Day Before Moving Day
It's moving day eve, and all your cupboards and drawers should be empty by now. Expect your movers to arrive and assess your items, get more instructions, and help you pack what's left. Check that your moving kit has everything you need for the big day, including drinking water, a first aid kit, toiletries, and phone chargers. Keep a carry-on bag containing all your valuables like cash, jewellery, or important documents.
Moving Day
Go through your house one last time to check that the utilities are off, and all rooms are empty. Return your house keys to your landlord or agent, and offer a forwarding address for any deliveries arriving after you move. Check all your items in the moving van, double-check the destination address, and start your journey to your new home.
Moving house becomes much less hectic with a checklist like this. Plan well ahead of your moving day and pace yourself. With ample time and careful consideration, you'll enjoy a safe, hassle-free move from start to finish.