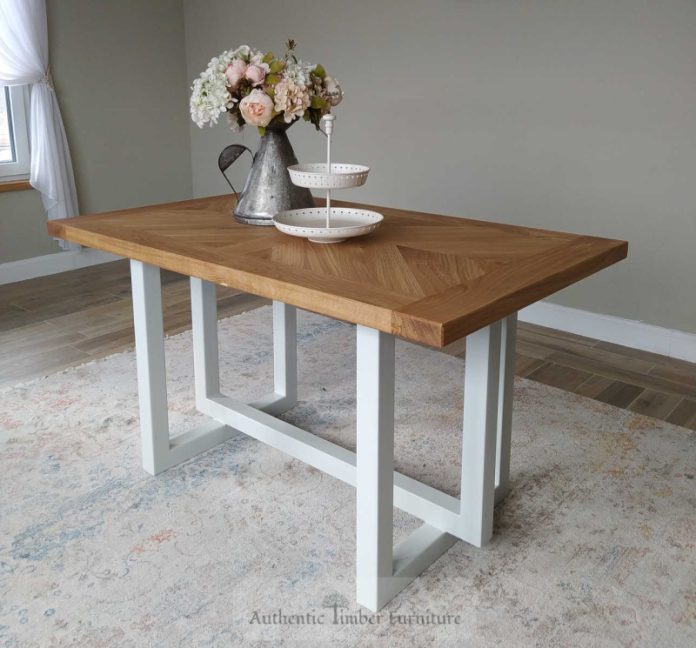 Oak furniture and wooden dining tables can add a rustic charm to any home. Furthermore, they are durable and long-lasting and evoke a warm, inviting atmosphere. Oak is a solid and heavy wood known for its hardness, making it an excellent choice for furniture that will be used frequently.
In addition to its strength, oak is known for its unique grain patterns and rich color, which can add character and interest to any room. Wooden dining tables, in particular, can be a beautiful and functional centerpiece for any dining area. With their natural beauty, wooden dining tables can complement any decor and make a terrific addition to any home.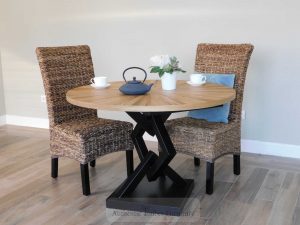 Natural Wood: Ash, Walnut, and Oak Furniture
For those looking to add a touch of natural beauty to their homes, ash, walnut, and oak furniture are all popular choices. Ash wood is known for its durability and strength, making it an excellent choice for high-traffic areas like dining tables and coffee tables. Conversely, Walnut is renowned for its rich, dark color and unique grain patterns, enabling it to be used as an accent wood and statement wood, showing off prestige.
Oak, with its tight grain and distinctive "ray fleck" pattern, is a classic choice for traditional style and modern furniture, making it a timeless and elegant addition to any room. Each of these woods has its own unique characteristics, they can be the perfect touch of elegance to any home.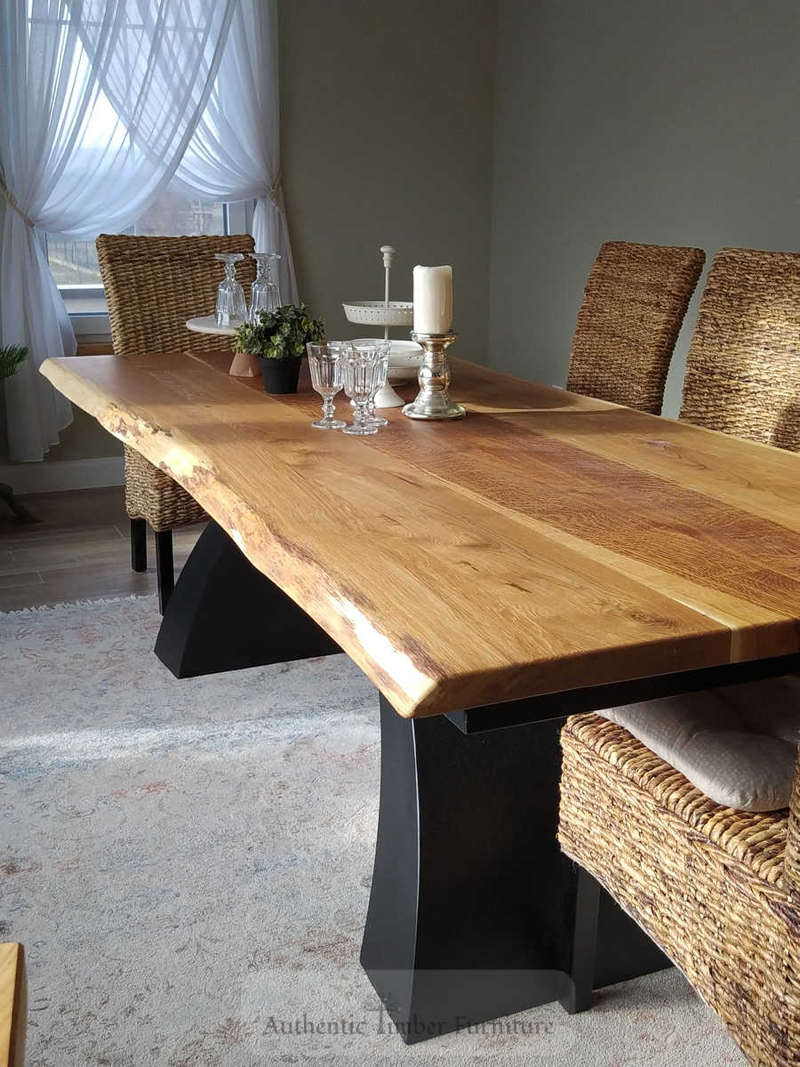 Ceramic Dining Tables: The Perfect Addition to Your Living Space
The ceramic dining table is the epitome of elegant and sophisticated designer furniture that adds a touch of elegance and sophistication to any living area. With ceramic materials, the dining table will last a long time, it will never stain, is easy to clean so it's ideal for hosting family meals or entertaining guests.
Additionally, ceramic coffee tables provide a matching and cohesive aesthetic to complete the look of your living room. From traditional to modern designs, ceramic dining tables and coffee tables offer a versatile option for any home decor. Upgrade your home with designer furniture and incorporate a ceramic dining table and coffee table for a timeless and stylish addition to your home.
Custom-Made Exclusive Desks, TV Stands, Bar Stools, Kitchen Islands
Have you ever thought about elevating the style of your home? Take a look at our exclusive desks, TV stands, TV units, bar stools, kitchen islands, and wine racks made to order. Each piece is crafted by hand with the utmost attention to detail and quality, ensuring that you get a truly one-of-a-kind piece that is stylish and functional. Whether you're looking to enhance your living room or create a functional kitchen space, our custom-made pieces are sure to impress.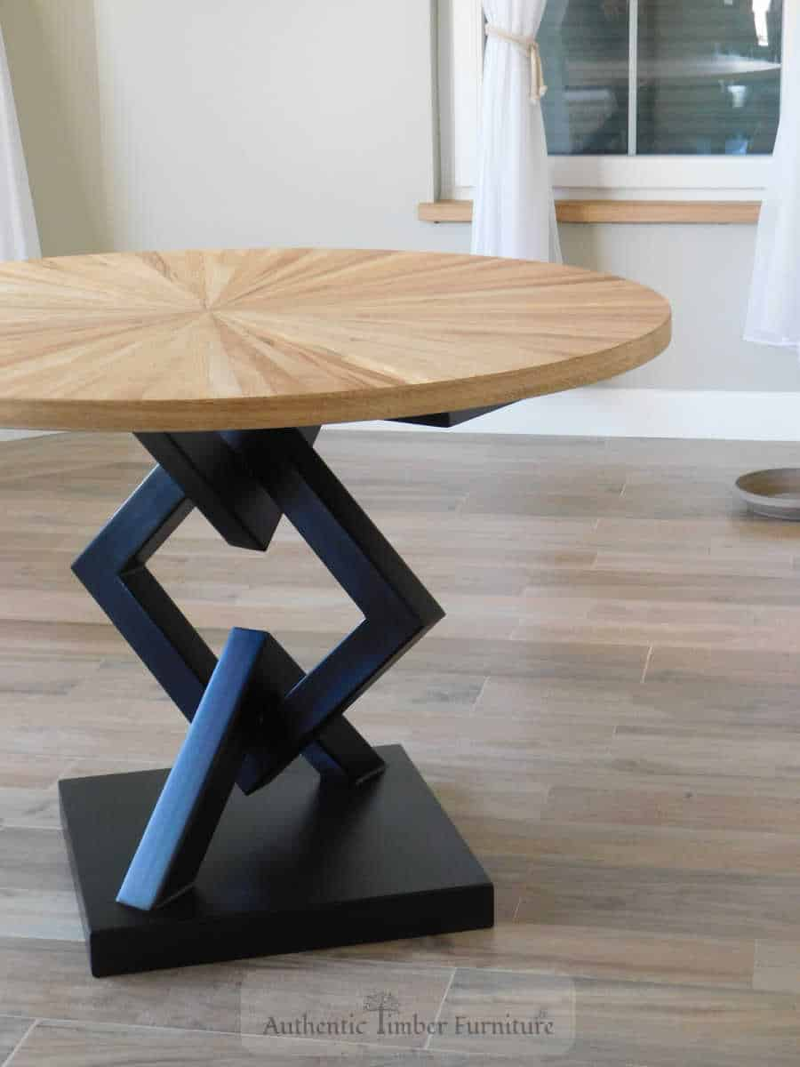 So why wait? Browse our selection today and start creating the home of your dreams! 
Computer Desks and Solid Wood Dining Tables
A solid wood desk or table is the perfect addition to any home office or dining room. Besides providing practicality and functionality, their modern design and natural wood finish add elegance and sophistication. These computer desks and wood dining tables offer ample space for work and dining, while their solid wood construction ensures durability and longevity. Upgrade your home office and dining experience with these beautiful and functional pieces of furniture.
The ATF online furniture shop is the perfect place to find your dream furniture. They are unlike any other furniture land, as they offer a wide range of bespoke furniture to suit any style and budget. You can find everything from classic, traditional pieces to contemporary designs, all crafted to perfection by skilled craftsmen. Upgrade your home with beautiful, one-of-a-kind bespoke furniture from this bespoke furniture land, Authentic Timber Furniture Ltd, who are based in London, UK, but can deliver all around England and Wales.
Conclusion
Authentic Timber Furniture Ltd, offers a variety of options for those looking to upgrade their home with beautiful and functional furniture. From rustic oak furniture and wooden dining tables to designer ceramic dining tables and custom-made exclusive desks, TV stands, and more, Authentic Timber Furniture has something to suit every style and budget. Upgrade your home with bespoke furniture from this custom-made furniture land and elevate your home office and dining experience. Authentic Timber Furniture Ltd offers a wide range of furniture options that can be customized to fit any home. From changing the color and dimension to selecting the type of woodland that can create the perfect piece for you and offer custom-made furniture options, simply send us a picture and description of what you want and we will provide a quote. Authentic Timber Furniture Ltd, based in London, UK, can deliver all around England and Wales.