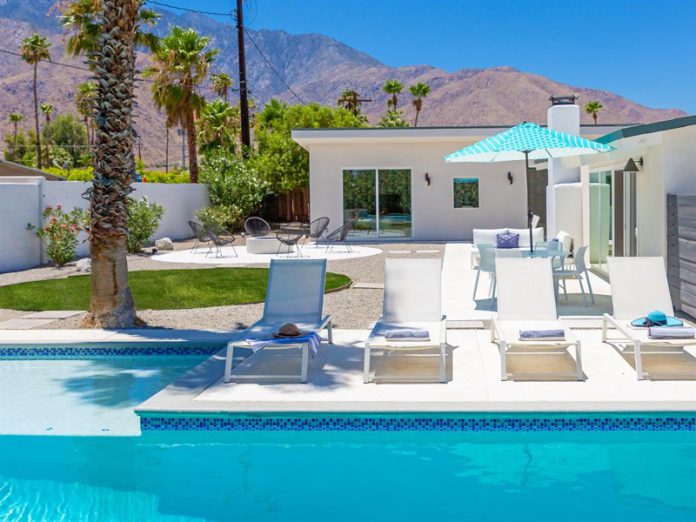 It's the perfect time of the year to be spending time in your fibreglass pool. If you're one of the lucky people who owns a fibreglass pool, then you may find yourself wondering about what kind of aesthetic you want for your pool area. These days, the bohemian aesthetic is becoming more and more popular.
Summer is the time for people to relax by their pool, throw pool parties, and enjoy themselves with their friends and family. It's also the perfect time to change your pool decor from what you had last year. With just a few small decorative touches, you can completely change how your backyard looks. If you are someone who is free-spirited, and you want your pool landscape to show that, then consider the bohemian aesthetic for your pool.
Building A Bohemian Aesthetic Around Your Fibreglass Pool
The bohemian style is something that stylistically stands out for its colour, print, and design. You'll be adding elements to your backyard that look exotic, and will be using colours like green, brown and yellow, in your landscape design. This makes the bohemian aesthetic especially perfect for summer. Allow your guests to think of travel destinations across the world, by turning your backyard into a tropical paradise.
There are a lot of options available to you when it comes to the bohemian aesthetic. You could opt for a boho minimalist look, by choosing a colour scheme that is neutral. Use either stone or concrete to build your pool deck, and consider using mosaic tiles in your deck area. These tiles offer elements of visual intrigue to your fibreglass pools townsville area and help you make your pool deck more aesthetically pleasing. Mosaic tiles tend to wear down with time and will eventually need to be replaced. The next time you get mosaic tiles- you could opt for a completely different design.
Plants And The Bohemian Look
To make your backyard appear really bohemian this year, you should make use of plants. Add potted cacti to your pool deck area, and consider getting succulents as well. You can also get plants that thrive in the desert, or in tropical climates. This will help you create a more exotic aesthetic for your pool deck area.
Bohemian Accessories
You can also add certain items that make the backyard look more bohemian. These include things like tassel hammocks or candle lanterns. Think about the throw and pillows you want to add to your outdoor seating area. Get a throw or a blanket that has a rich Moroccan design, for it to blend into your bohemian-inspired backyard design.
You could also get pillow covers that are designed to be bohemian, as well as wicker lamps, specialized bohemian artworks, rugs, and more. Here are some ways that you can make your fibreglass pool area look more bohemian.
1. Add a Hammock Above the Pool
Bohemian design is something that stands out from the crowd. What can be more eye-catching than a hammock that's tied over the pool? If you have a smaller-sized pool such as a lap pool, then you might easily be able to attach a hammock on top of the pool. The hammock is a space where people can rest on top of the pool, or even fall asleep on.
Add cacti as well as trees to the surrounding area to add a touch of greenery to your design. If you have a pool that's larger, then you may not be able to add a hammock that stretches across its length. However, you could still add a hammock next to your pool. Instead of lounge chairs, consider setting up a few hammocks for people to sit on.
2. Mosaic Decor
No bohemian design is complete without mosaic tiles and other mosaic-inspired decors. You can get mosaic tiles added around your fibreglass pool, on the pool deck. Get exotic sculptures that you can add around the pool as well. Trees near the pool deck also make the area look lush and full of life.
You can have mosaic tiles integrated into the landscape in other areas as well. If you have an outdoor seating area, then consider using mosaic tiles to build the interior. You can also have a separate seating space built using material like marble, with mosaic tiles decorating the exterior of the seating space.
3. Add A Lounging Area
Create a comfortable lounging area next to your pool using boho designs. Get brown or other neutral-coloured pillow covers and place them next to the pool. You can get a special table built that's right next to the pool. Ensure that this table is longer than it is wider. Place a few potted plants and cacti on the table, to make it look bohemian.
Now, you can bring out your favourite dishes and drinks and add them to the table while you sit and relax with your friends next to the pool. People using the pool will be able to access the food and drinks as well.
4. Rattan Furniture
Rattan furniture tends to go well with the bohemian aesthetic. Get a few rattan chairs, as well as a table. You can get rattan vases as well. Add potted plants to these large vases to make your pool area look even more bohemian. Opt for neutral textiles to stay with the bohemian theme.
You can opt for a minimalist design as well. Add wall lamps to your pool space, and get specialized bohemian artwork as well.
Conclusion
For 2023, why not opt for a bohemian look for your fibreglass pool area? There are several things that you can do to make your backyard look boho-inspired. From choosing neutral colours and textiles to opting for exotic plants like cacti, turning your backyard bohemian is easier than you think. You can think of getting mosaic tiles added to your pool area, or get rattan furniture.
Add tassel hammocks or even wicker furniture, to make your pool area look bohemian. This guide helps you learn everything you should know about getting the perfect bohemian look for your pool area.