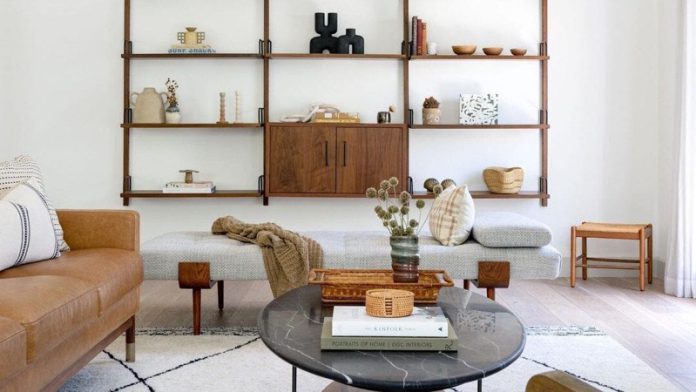 Designers feel that a warm home is one that has been skillfully and elegantly designed. No matter how well-furnished the space is, its empty walls might detract from the overall aesthetic, making the design appear incomplete. Therefore, a good solution would be to try to decorate it. It is not necessary to hire specialists, try to do it yourself! How? Find out below.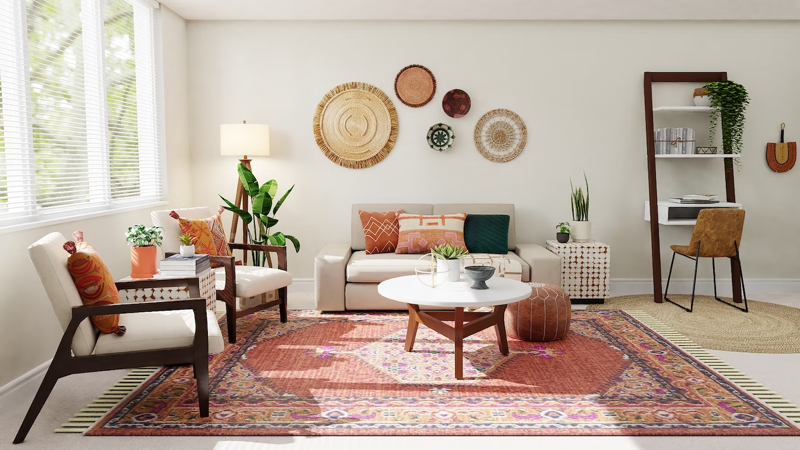 6 Tips To Decorate Your Home Like A Rich Person
It is known that flowers and plants are not only the main source of oxygen, but also a beautiful and modern decoration for the room. With the help of plants, you can refresh the room, make the interior more natural. By the way, it's also an excellent antidepressant. By caring for plants or collecting flower arrangements, you calm down and get inspired. Sign up for flower arrangement classes to properly and stylishly assemble flower arrangements.
Also consider stone. Stone surfaces like onyx, marble, granite remain popular. The effect of natural stone is used in finishing materials, furniture elements, household details. The top of a coffee or dining table, a working area in the kitchen, cutting boards, dishes and shelves – stone can be found anywhere.
And of course, a tree with minimal processing is a tradition. Now the fashion for natural, untinted wood has captured the whole world. Try it too.
Invest in a few basic pieces of furniture or opt for a bright accent
Purchase eye-catching furniture, such as a couch. This doesn't mean that it must be overly large or extremely stylish. Everything you buy should last a lifetime and change with you.
If you adore your couch and don't want to replace it, try investing in high-quality accent pieces such as cushions and beautiful blankets. Even a simple colored couch cushion may convert your sofa into one from a glossy magazine.
Wall painting is considered one of the most beautiful ways to decorate a room, so it is not surprising that even in the old days, masters covered the walls with unique frescoes. Also, by painting the walls, you can achieve an increase or decrease in space.
Comfort and harmony in the children's room will help to create large solid elements that should be very bright. While for the living room, a large drawing on only one wall is better.
Designers are a big proponent of layering textures and materials in the home, just like layering clothes.
One way to make your home look rich and luxurious is to make sure you use a variety of materials. For example, add faux fur to your velvet sofa or a cotton rug to your hardwood floor.
Add sculpture and humor in accessories
Sculpture of accessories helps to enrich even the simplest interior. These can be vases, candlesticks, dishes, salad bowls with expressive forms resembling sculpture.
Original details that fit perfectly into the space may not have a functional purpose and be used exclusively as art objects.
Ironic accessories and decor items, humor in large painting and household items, naked rounded forms on the verge of aesthetics and pornography are also welcome.
It would be useful to recall how important the lighting scenario is in the interior. A well-thought-out lighting system will not only make life at home much more comfortable, but will also present the interior in a more profitable way – literally! — light. A lone chandelier in the center of the room is long gone. Combine ceiling, floor, wall and table lamps. Choose your model for each zone of the room.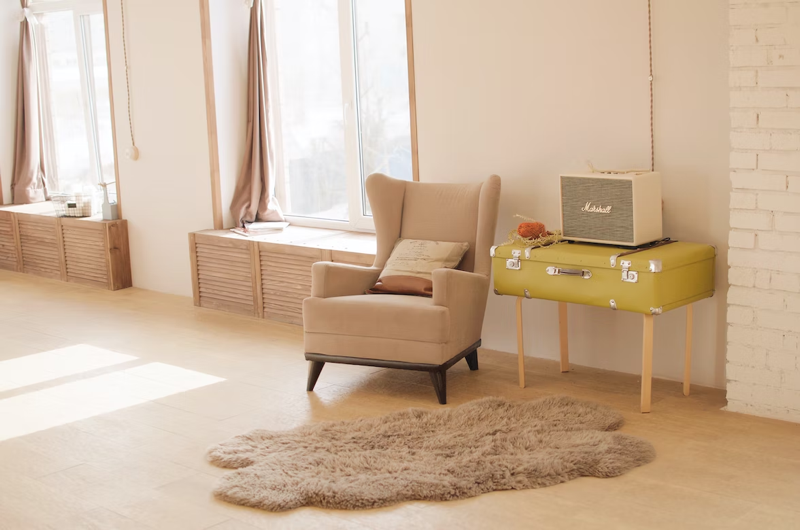 5 Basic Principles of Interior Design You Should Know Before Renovating
Besides following some tips, it's worth understanding the fundamental concepts of interior design, since a well-designed interior increases the aesthetic and economic worth of your house, making it better in every way.
What principles must be observed?
#1. Balance
Balance means achieving visual harmony in an area by evenly distributing objects of various sizes. It may be accomplished in a variety of ways, including shapes, colors, patterns, and even textures. Objects of the same size and form keep a sense of serenity and equilibrium. Asymmetrical balance, on the other hand, produces a more lively and natural appearance.
#2. Unity
The unity concept promotes a sense of harmony among different designs. Similar colors, patterns, or textures, comparable space between items, or repetition of pieces can create a visual continuation.
#3. Rhythm
The human brain is prone to repetition and identifies comparable items rapidly. So, the rhythm, which creates repetition and contrast in the interior, contributes to the room's aesthetic attractiveness.
Using the same color or pattern at various intervals is one of many approaches that generate rhythm. You may, for example, paint a wall navy and then use the same hue in textiles.
#4. Accent
Each area should have one focal point, with other objects complimenting it so that it's always the main point. A huge piece of furniture or a design feature, such as an accent wall, might serve as the accent.
#5. Details
Lastly, there is the concept of details, which states that little details should not be disregarded. When it comes to details, everything is important. Every element, from the embroidery on the cushions to the knobs on the chest or the framed portrait on the wall, contributes something unique to the overall interior design.
In addition to the fundamental principles, consider the rule of thirds: our brain is wired to hunt for patterns everywhere. And we enjoy symmetry. According to the rule of thirds, you may use a grid as a guide in your designs; this grid divides your canvas into three equal horizontal and vertical portions. The primary focal points should be positioned at junctions. The closer your centerpieces are to these junctions, the more noticeable they will be. Items further away from junctions will be given less attention.
Designs that follow the laws of thirds turn out to be more engaging and catchy. So this rule is useful in that it gives you the opportunity to experiment with something beyond perfect symmetry while still maintaining the balance of the composition.
Wrap Up
Knowing the fundamental interior design concepts and a few helpful hints, anyone may decorate a home like a pro. A correctly decorated house/apartment is pleasant and roomy, light and airy, contains everything you need and nothing extra. A pleasant home interior varies from images in glossy magazines. It should be your place of power and inspirations Best wishes for your decorating!