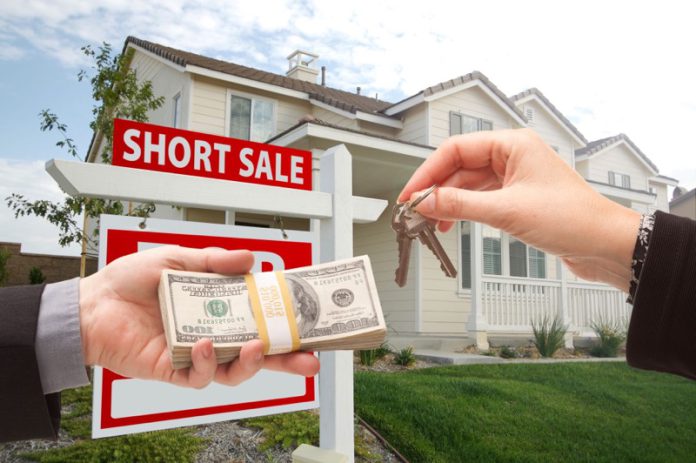 Nothing beats having a home where you can lounge around and stay protected and comfortable no matter what happens outside. But life-changing events, whether good or bad, could happen, forcing you to look for another living space to continue your journey.
Selling a home can be as exhausting as buying one for several reasons. Upon listing, you'd have to look for a real estate professional to deal with buyer inquiries, home staging, repairs, inspections, etc. In such situations, you'd have to wait at least two months to complete the process. But you don't have to go through all these troubles if you pick cash home buyers.
'We buy house' companies prove invaluable when seeking to sell your home fast and easily. This article discusses what these companies are and how they work. Read on!
Understanding Home Cash Buyers
Home sellers have numerous reasons for selling their property. For instance, some may relocate for better career opportunities, while others may upgrade to accommodate a growing family. Still, some plan on downgrading, for example, empty nesters and retirees who live alone or with their spouses. However, some owners need to sell their homes fast for other reasons, such as a divorce, the death of a loved one, or financial difficulties.
Regardless of the motive, home investors like Nexus Homebuyers can help you earn the most value for your property in the shortest possible time. Whether you're rushing to sell your home or have a particularly challenging property because of its physical condition, these cash buyers can help you. As their name implies, these companies buy your house in cash and without the hassle of repairs as they make the improvements themselves.
How Do 'We Buy House' Companies Work?
Cash-buying procedures may vary from firm to firm, but they typically go through the following:
Sellers Contact Home Cash-Buying Companies
Most firms have online forms on their site that you can fill out. The details you've submitted will be the basis for the initial offer. You'll be advised to wait for the indicative offer. Alternatively, you can call your chosen company to discuss property details and other significant information.
The Seller Receives An Offer
After a few hours, you'll receive a cash offer and be asked to schedule a quick home visit so that the company can finalize the offer. At this stage, you don't have to worry about initiating costly value-adding home improvement projects if you're penny-pinching.
A Formal Offer Is Raised After A Home Visit
The formal offer might vary from the initial price on rare occasions, especially with structural issues. Sellers are not obligated to accept the price and can negotiate or walk away. If the seller is happy with the offer, the buying process can be initiated immediately. It takes from one to two weeks to close a deal.
Sellers Choose A Closing Date
Reliable cash home buyers can guarantee completed transactions within the closing date of your choice. As investors, they're always ready to pay in cash within a reasonable time, preferably at least one week, as mentioned.
Sellers Receive The Cash In Full
Upon the closing date, the seller will receive the cash payment, usually through their bank account. The cash home-buying company will take charge of all the home cleaning and repairs after you vacate your property.
How Much Do 'We Buy House' Companies Pay?
Like real estate agents, the staff for these companies look at the market in your location to analyze the most recent comparable home sales. Upon identifying the probable market value for your property, they calculate the potential costs for repair and deduct them from the price offer.
As a home seller, you will receive a slightly lower valuation from cash buyers. Estimates suggest you'll receive around 85% of your home's market value if selling to cash home-buying companies.
It may look like a substantial difference, but considering the speed and assurance, it's all worth it. Besides saving time, effort, and selling expenses, you'll skip the following charges when taking this nontraditional home-selling route:
Real estate agent commissions (up to 6% of the selling price)
Prepayment penalties
Transfer fees
Capital gains and real property taxes
Home inspections
Home staging
Lawyer's fees
Escrow fees
These home-selling charges vary from state to state and could run up to 9% of the total home costs, according to estimates. If you're selling your home for USD$300,000, about USD$27,000 of it will be spent on total selling costs. Fortunately, you don't have to consider these deductions and payments if you accept a deal from home cash buyers.
Conclusion
Offering your home to cash buyers only requires simple steps. It's an attractive prospect for those looking to sell their property quickly without worrying about being shortchanged or spending on repairs and renovations.
But first, you must do due diligence in choosing a reputable cash-buying company. Always check with local business agencies and read unbiased online customer reviews to ensure legitimacy. After doing this, you can start your hassle-free home-selling journey swiftly. Good luck!