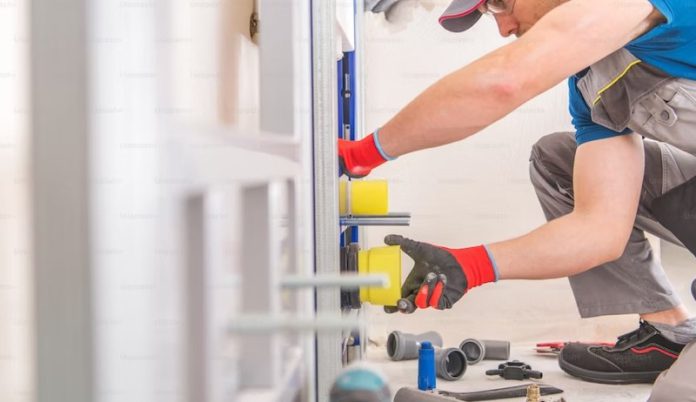 Plumbing emergencies can be frustrating, particularly when they occur unexpectedly. If you don't act quickly, they can mess up your daily routine and damage your property. Here are some effective ways to deal with emergency plumbing issues.
Turn off your water supply quickly
Turning off the water supply to your home is an initial step in dealing with any plumbing emergency. This will prevent your property's risk of further damage and flooding. Turn off the main water shutoff valve in your home. If you can't track it, contact an experienced plumber for assistance.
Identify the main issue
After you have turned off the water supply, try to find from where the main problem is arising. Is it a clogged pipe, a leaking faucet, or a burst pipe? Understanding the main cause of the issue will help you with deciding the right work plan.
Fix a leaking faucet
A leaking faucet may seem like a small problem, but over time, it can waste a lot of water and raise your water bill. You can try fixing the faucet yourself if you have the right tools and skills. However, it is always recommended to call a professional plumber if you are unsure about fixing the issue.
Hire a professional plumber
While some plumbing problems can be fixed with DIY skills, most plumbing emergencies require the skill of a professional plumber. Contact an experienced plumber to assess the problem properly and find a practical solution.
Professional plumbers have the essential knowledge and experience to deal with any kind of plumbing issue. They know how to find the main cause of the problem and provide an effective plumbing solution. An experienced plumber can quickly fix anything from a burst line to a clogged drain to a leaking faucet. Here are the top reasons to hire a professional plumber for your home
Professional plumbers have the required expertise and experience
Professional plumbers have the deep understanding and experience required to handle any plumbing issue. Skilled plumbing professionals have years of experience dealing with complex plumbing situations Whether it is a leaky faucet, a burst pipe or a clogged drain, a professional plumber has the expertise to fix it efficiently in no time.
Right tools and equipment to fix plumbing issues
The right tools and equipment are available to professional plumbers. Professional plumbers have access to these tools, and they know how to use them effectively. They can quickly find the cause of the plumbing problem and use the right tools to fix it. This saves time and ensures that the job is done right the first time.
Wide range of services
Beyond simple repairs, professional plumbers offer a wide range of services. They can easily install plumbing fixtures, replace old pipes with new ones, and even remodel your bathroom or reinvent your kitchen They can also perform routine maintenance to ensure that your plumbing system is in a good working state.
Experienced plumbers offer a guarantee
The majority of professional plumbers provide a guarantee for their plumbing services. This shows that they will repair the issue for free if it reoccurs following their repair work. This gives homeowners peace of mind knowing that they are protected in case something goes wrong.
Professional plumbers can save you money in the long run 
While it may appear that taking a do-it-yourself approach to plumbing issues can save money, it may cost more in the long run. Professional plumbers can save you money in the long run. If your plumbing problem isn't fixed as expected, it can lead to more damage that will require expensive fixes. The problem can be quickly found and fixed by professional plumbers, preventing further damage and saving you money in the long run.
Professional plumbers ensure safety
Plumbing can be risky, particularly if you don't have the necessary skills and experience. Professional plumbers are highly trained in handling plumbing issues safely. They know how to work with gas lines, avoid electrical hazards, and follow safety protocols to protect themselves and their clients.
Professional plumbers provide practical advice 
Professional plumbers provide expert guidance on how to maintain your plumbing system and prevent future issues. They recommend superior plumbing fixtures and appliances for your home and provide essential tips on how to conserve water and energy.
An effective way to deal with emergency plumbing issues is to prevent them from happening in the first place. Regular maintenance and inspection of your plumbing system can help identify potential problems before they become emergencies. Simple things like regularly cleaning your drains and avoiding flushing non-degradable items down the toilet can prevent clogs and other plumbing issues.
When your plumbing isn't working well it can cause a big headache for you and your family. Whether it is a water leakage problem, a blocked toilet, a clogged drainage system, or another water problem, it can create an emergency. Hiring a professional Plumber in Nampa Idaho for your home is essential to ensure that your home plumbing system is in good working condition.
Final thoughts
Professional plumbers have the necessary expertise, tools, and experience to handle any plumbing issue fast. Plumbing services can save you time and money in the long run, and skilled plumbers prioritize safety in everything they do. If you experience a plumbing problem in your home, don't hesitate to call a professional plumber to resolve your plumbing issue safely.