Roohome.com – Simple, artistic, and modern are the three reasons why men tend to choose a small apartment in middle of urban. Like a young man who gives credence to Tania Ahmed as interior design to decorate his ordinary apartment becomes extraordinary. That is why, Tania picks monochrome style to embody her client's desire.
Her client wants a decoration with a modern look to produce comfort and harmony. First of all, Tania Ahmed inserts a modern monochrome style that consists of three different colours, such as black, gray, and brownish. She applyies those colours in the living room first.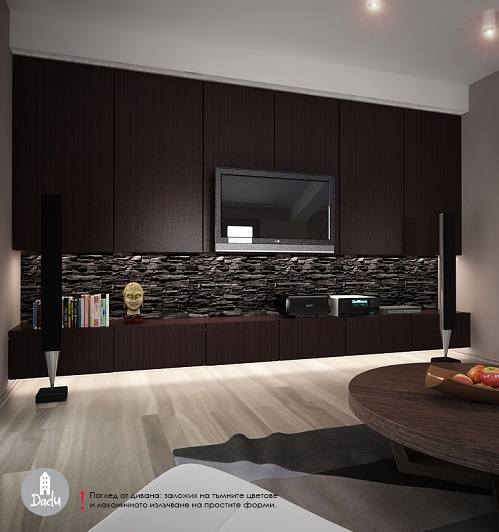 She places lots of furniture, a gray couch, a wooden coffee table, and one lounge chair in the corner of the room. Like what her client wants, she does not put any ornament in order to avoid a crowded atmosphere. In different angle, we can see a huge wooden cabinetry to hold a television. Below that, the owner can use it as the bookshelf or display other ornaments.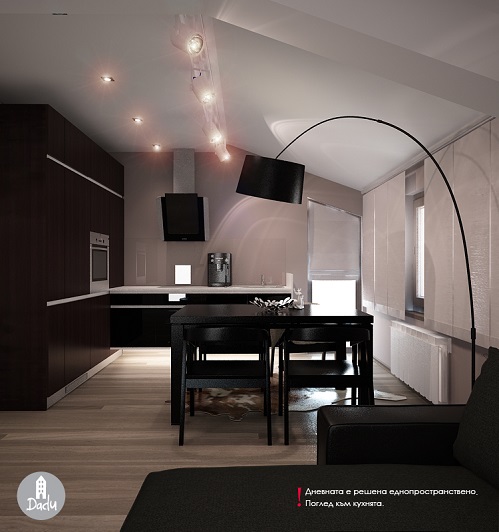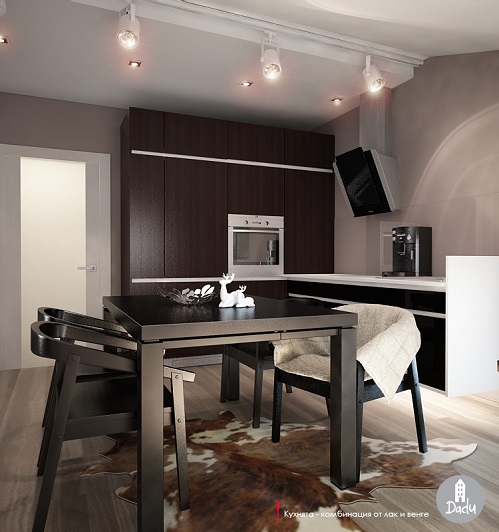 Right beside the living room, there is kitchen also dining room all in one space. Tania picks wooden as the main material to adorn the kitchen. She puts wooden kitchen cabinetry along with the dining table. She combines the wood with an elegant monochrome style around the kitchen.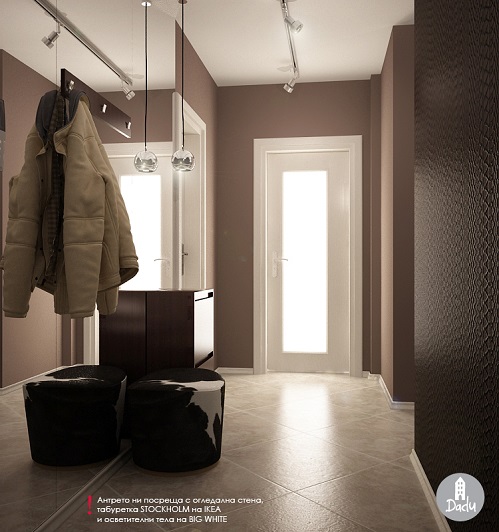 Moves to the bedroom, she paints the corridor with a touch of brown colour. She does not want to get rid of a classic view of monochrome style along the corridor. When we get in the bedroom, there is an unique style of monochrome which is can be used as hexagonal decoration on the wall. For the wall, she paints with dark gray that well-suited with the colour of the blanket. Tania also puts two modern lamps beside the bed.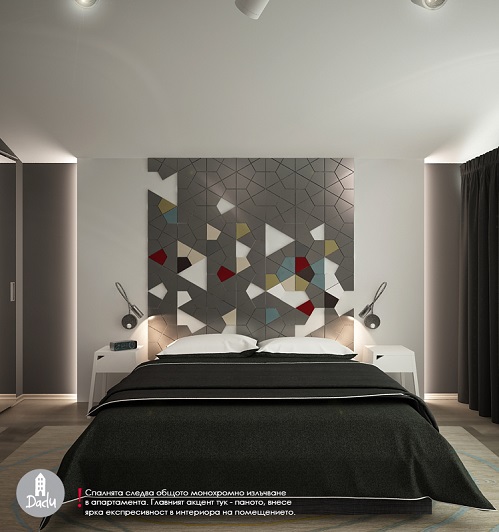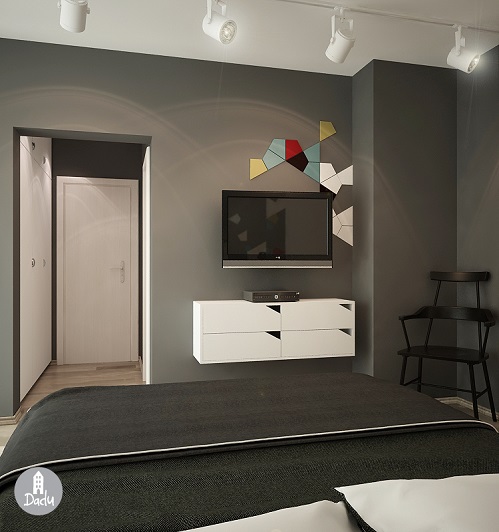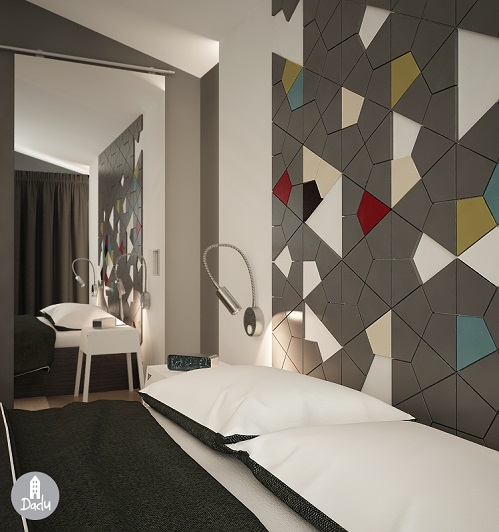 A modern look of an ordinary apartment has designed by Tania Ahmed. Tania knows how to apply an incredible monochrome style for an apartment to become extraordinary look. Go and try it now!