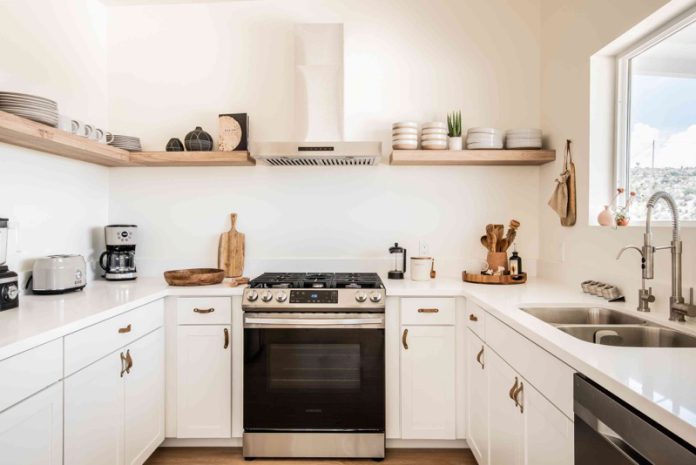 There is absolutely no doubt that kitchens are a very busy area in any home and it is where the family congregates at the end of the day to prepare meals and to sit down together and talk about their day. This is why it is so important to make sure that you have a functional kitchen that allows cooking and cleaning up afterwards to be a lot easier than it currently is. The kitchen is now the place where people watch television together and so functionality should be at the top of your list when it comes to re-modelling or just starting from scratch again.
The very frustrating thing for many people is that when they buy a new property, they have very little input into the kind of kitchen that is designed and it is the contractor that makes all of the decisions. Now that you can put things in place, you can look at kitchen sinks online as well as many other essential fixtures and electrical appliances. This means that you will be in total control from the very beginning and this allows you to create a more functional kitchen. The following are just some of the top tips that will hopefully make your kitchen a more functional space to cook in.
Consider the layout – You probably don't realise it right now but we all move around the kitchen in different ways and so this is something that you need to map out for yourself so that you can try to figure out what is the right kitchen layout for you. Some people move around their kitchens clockwise while others do it anti-clockwise and so you want everything to be within easy reach and you might want to consider an L-shaped kitchen area and maybe even consider putting everything on one wall.
Choose the right countertops & surfaces – There is a lot of preparation that goes on in any busy kitchen and so you need to decide what kind of kitchen countertop is best for you. If you think that you need more space to operate within your kitchen area then you might want to consider installing an island in the middle of the room.
Make your space more streamlined – You should make sure that everything is easily accessible to you and that means being able to reach ingredients easily and being able to store things and keep clean the area as well. Some people even consider installing their kitchen sink on the island instead of under the window like a more traditional kitchen and this allows them to talk to people in the kitchen while they are cleaning up.
These are just three tips that will hopefully allow you to create a more user-friendly and spacious kitchen area. It is really important that you choose the right kind of appliances for your kitchen so that you have all of the modern conveniences that make life easier for you and for your family members as well.