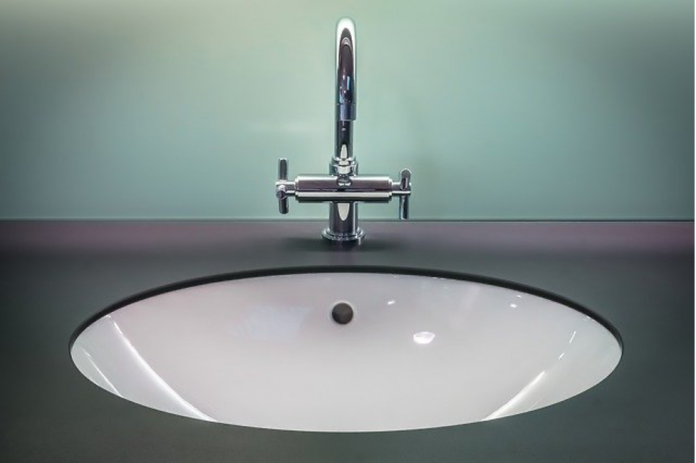 You definitely need to change the vibe of your bathroom but are not sure how to do it, right? Well, there's no need to panic since we will sift you through some incredible ways to breathe life into this goal. Bathroom remodeling is often at the top of most people's priorities because this space can easily uplift the total value of the property. So now that you have started to look for different ways to accomplish this goal, we will equip you with everything that you have been looking for. So whether you want a minor change in the bathroom or want to register major changes in different parts of this space, you have our support to get things done. Make sure to sift through this end of this blog to develop a better understanding of all the options you've got:
Shower Location
If you have plans to create more space in your bathroom and rest assured about it being airy, you can shift the bathtub and exchange it with the toilet. This will eventually have a strong impact on the vibe of your bathroom and will make it look classier. You can also get a contemporary look for the bathroom to make it look amazing. So Now that you have decided to do change the shower location, it will have a strong impact on the look of this place.
Use the Iconic Pebbles
No wonder pebbles have always been chanted as a major source of embellishment when the bathroom or the pool area is concerned.  With pebbles, you can place them under the flooring and even build a slender column near the wall to create a spectacular look. As soon as you walk in the shower, you will be remembered for a beachy look. You will eventually enjoy the fetish feeling with the pebbles on the floor.
The White Modern Bathroom
For your information, the clean white lines have the power to change the entire look of your bathroom without much effort. The use of white wall tiles and detailed flooring will freshen up the look and jazz up space. Furthermore, if you get the bathroom cleaned every few days up, the place will look classier than ever. As white is a color of class and also trendy, it has the strength to make your bathroom stand out to everyone.
Create Space for a Quick Functional Bathroom
If you already have limited space in your bathroom, incorporating a small functional one will create more area. For better results, you can position the bathroom in a way that it faces natural light easily. For this to happen, you can rely on the vertical glass walls as they can create a different feeling in this space. Secondly, the mosaic tile can also be used to give a personality to your bathroom and give it a crisp look. So what are you waiting for? Now is the perfect time to breathe life into this space.
The Sink Bathroom
Have you ever thought about creating a statement with the sink bathroom? Through a single statement, you can get a while effect for your bathroom. For example, if you swoon over the marble vanity, it will easily help you get the look that you've always been dreaming about. The sink bathroom is unique in a way because it allows you to flirt with the marble in many parts of this area. Even if all you can do is install a marble slab in a certain part of the bathroom, it will have a strong impact on the overall look of this space.
The Spa Bathroom
What comes to your mind when you think of luxury? Getting a massage or visiting a spa? Well, regardless of whatever your answer is, the essence of luxury isn't bound by any space in the house. Therefore, a classic marble stop, free-standing tub, and an iconic refurbished chandelier will cast a magic spell easily. The spa bathroom is a dream come true for those who are obsessed with creating a unique vibe in the house. Therefore, dim light and a classic theme will blend to give a perfect look to your new bathroom. Don't forget the commercial flush valves for the toilet while getting the spa bathroom prepared.
Brass Tacks
For your information, brass accents have the power to add color and warmth to your bathroom. Especially if you haven't changed your bathroom in a long time, the brass tacks will create a difference in the space. No wonder the metal finishes are trending everywhere across the globe and have been proven to make a bathroom stand out easily. Secondly, when they get complimented with mirrors, they will add glamour to space in no time. While choosing the brass tracks, make sure to have a perspective on the right color because it will have a strong impact on the final look of the bathroom.
Waterfall Styled Walk-in
Imagine showering under the waterfall within the four corners of your bathroom. Wouldn't it be fun? For sure, it will make you feel amazing. So now you can create a luxury waterfall-styled walk-in shower for your bathroom to emanate a different vibe. No wonder the natural stone wall will allow you to dive full throttle in the imagination of showering under a natural waterfall. For this to happen, you need to figure out the perfect stones that look similar to those found near the natural waterfalls.
Increase the Bathroom Storage
A bathroom not only acts as a place where you can go and shower but also a platform that can help keep your clothes safe. Therefore, you have the opportunity to make this place chic by adding storage space easily. Bear in mind, when you have detailed space in the bathroom, it will allow you to encapsulate more stuff in one place. With this in mind, you won't be roaming around the house looking for your towel or other clothes. Here, a marble top and spectacular flooring will help create more storage space in the bathroom.