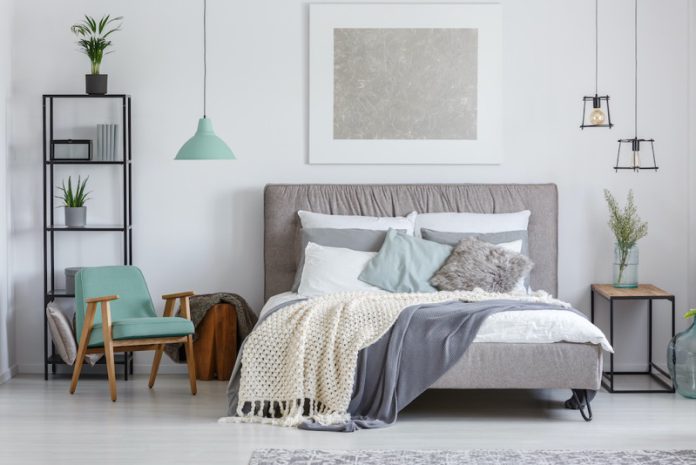 The bedrooms, especially the primary bedroom, should exude an air of calm and serenity to appeal to potential purchasers. Buyers should be able to picture themselves unwinding in the bedroom at the end of a long day and recharging for the next day. You may achieve this with the help of some simple home staging strategies. It only takes a little effort to increase the desirability of any bedroom in your home. Adding some elegant touches, dialling down any overtly femine or masculine ornamentation, and creating an atmosphere of calm will do the trick. Moreover, asking for advice from realtors in Orlando, FL, will help you in staging to attract more buyers.
Here are five bedroom staging suggestions that will help you attract buyers and get them excited enough to make an offer.
1. Do not emphasize either gender.
Like the rest of the house, all bedrooms should be decorated in a soothing, neutral colour scheme. These settings make it simple to go toward a more macho or feminine atmosphere. Since bedrooms, and the master bedroom in particular, are so intimate, it's important to make them as unisex as possible to attract customers of all genders. Try to make something classy that both sexes will enjoy.
2. Pile up some more cushions for the bed.
Adding decorative pillows to a bed may instantly transform its entire appearance. We usually scatter between five and eight decorative pillows across the bed of varying colours and patterns. Incorporating unexpected colours, patterns, or textures into a design is a terrific approach to adding visual interest. If you've neutralized a room's colour scheme, this is a fun way to inject some personality back into it. You can also make the space more soothing by adding them.
3. Check if the bedding meets the hotel's standards.
When in doubt about how to stage a bedroom, try to mimic the atmosphere of a five-star hotel. Having suitable bedding is crucial to achieving this goal. White sheets are a must for any hotel because of the clean, sophisticated impression they give off. Then, choose a streamlined and sophisticated bedding set. Avoid using anything too flashy or bright; save the more colourful accessories for the pillows, as suggested in tip #2. Use a light comforter at night if your pet sleeps in the bed, and display the one potential buyers will view during the day. Remember to iron the sheets so everything looks perfect!
4. Preserve the finishes clutter-free.
The end tables in your bedrooms should have a maximum of a couple of ornaments. The optimal setup consists of a lamp and a solitary ornament. While your property is on the market, putting the TV remote and other personal belongings away in a drawer is a good idea. Your dresser and the rest of the flat surfaces in the room are no exception. Clutter in the bedroom will detract from the relaxing atmosphere you want to create so potential buyers can picture themselves there after a long day. 
5. If your bed doesn't have a headboard, get one.
The bed should be the bedroom's showpiece, but the room will feel on-kilter if there is a headboard. Including something as basic as this can help to anchor the room. Browse your neighbourhood's secondhand shops and garage sales for a cheap headboard you can brighten with paint. Other options include an old pair of doors or a folding screen. Curtains hung behind the bed are another easy option; they draw the eye to the bed and provide a touch of class and sophistication.
In conclusion, staging bedrooms will attract purchasers. These tips will help you stage a room inviting many buyers. These staging strategies will make your bedrooms more inviting and attract more buyers. Staging a bedroom can make purchasers imagine themselves resting in their new homes.