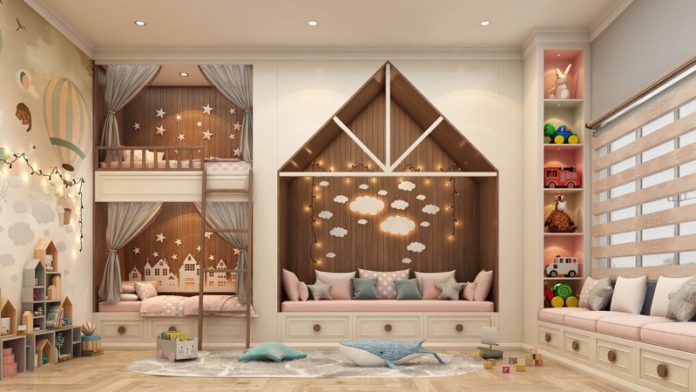 Raksha Bandhan is a joyous festival celebrated with the utmost zeal and enthusiasm across. This day is celebrated to praise the everlasting relationship between a brother and a sister. The main custom of this festival is tying a decorative thread called a rakhi around the wrist of the brother by the sister. And, then, gifts are exchanged.
It's one of the huge festivals in India, and people start preparing for this occasion early. Brothers and sisters start their early search for the best rakhi and rakhi gifts for each other. All the households in India start decorating their homes for the upcoming festivals. Are you also looking for ideas to spruce up your home for Raksha Bandhan? You are at the right place! Keep reading below to learn the essential tips for home decoration for Rakshabandhan.
1. Colorful torans 
Spruce up your home entrance by hanging up colorful torans. At nearby shops or online stores, you can easily shop for colorful torans adorned with artificial flowers, beads, and other embellishments. You can make torans out of marigold flowers, and Ashoka leaves. You can hang up fairy lights around the entrance of your home.
2. Colorful cushions and curtains 
Match the joyful vibe of Raksha Bandhan by decorating your home with colorful cushions and curtains. Make your living room look festive on this Raksha Bandhan by adding cushions and curtains in fun textures, patterns, and colors. You can also choose contrasting colors or experiment with quirky patterns. This will also give your living room a new look.
3. New furniture arrangements 
Instead of spending much on home décor for Raksha Bandhan, give your home a new makeover with new furniture arrangements. Make your living room feel new by placing the furniture in different corners of your home, for example, setting your sofa set in another corner.
4. Pooja room decoration 
Every Hindu household in India has a pooja room where the Hindu deities are worshipped. Remember to also decorate this room for Raksha Bandhan. First, clean the pooja room and remove the old or unused items. Then you can decorate the room with flower torans, diyas, and other decorative items.
5. Plants
Plants offer many benefits. Plants like snake plants, jade, pothos, etc., can remove any toxins present in the air and create a clean atmosphere indoors. They can be given as gifts to loved ones on special occasions. Sisters can give rakhi with plants to brothers as Rakshabandhan gifts. You can also decorate your home with plants on Raksha Bandhan. Keeping plants in any corner of the home will add greenery and create a positive atmosphere.
6. Fairy lights in the hall 
You can also adorn your living room for the Raksha Bandhan festival with lights. Using string or fairy lights in the living room will give it a festive feel. You can get the fairy lights in any color that matches the overall colors of your living room, or choose multicolored ones. With the string lights, you can decorate the puja room, balcony, and other parts of the house.
7. Handmade decorations 
You can decorate your home on this Raksha Bandhan with DIY crafts. Get colorful sheets of paper, ribbons, and markers to make your colorful torans. Following many tutorials online, you can also make origami flowers and use that for decoration. To decorate the house, you can also buy craft items from the shop, such as foam sheets, beads, etc.
8. Sibling photographs 
As Raksha Bandhan is all about celebrating the bond of siblings, let your brother or sister know how much they mean to you with this home decoration idea. Decorate the living room wall with pictures of you and your siblings together to mark the everlasting bond you both share. Your sibling will be in awe after seeing this unique home decoration.
9. Rangoli
A rangoli is an artwork made using rice flour or colored powders on the entrance floor or inside the home. Welcome the guests to your home on Raksha Bandhan with your beautiful rangoli artwork. Making rangoli is not as difficult as it looks. You can follow simple tutorials on the web and make wonderful designs using simple tools such as spoons, cotton earbuds, bangles, etc.
10. Rugs 
Lastly, you can prep your home for Raksha Bandhan with a rug or a carpet. Bring your fancy rug in the living room, and place your coffee table on the top. The rug will give your living room a comfy and new look.
And these were some Raksha Bandhan decoration ideas that you can use to make your home look festive-ready. Raksha Bandhan is all about giving gifts to brothers and sisters. The sisters who are still looking for the best gifts for their brothers can do their rakhi shopping at the online Rakhi Bazaar store. Rakhibazaar.com offers the best rakhis with quick delivery across India, USA, Canada, Australia, and many other countries. Sisters can also send impressive rakhi gift hampers from Rakhi Bazaar and amaze their brothers.