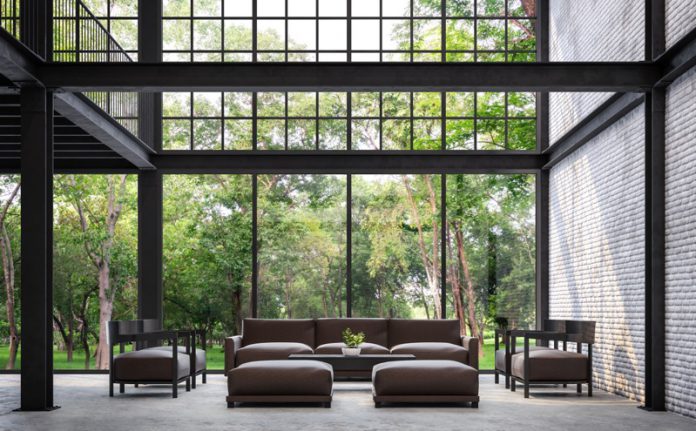 The construction industry keeps growing as time goes by. The best thing about this is that with more experience today, builders understand what materials are more suited for their projects. Some common building blocks used for different structures are wood, concrete, bricks, and steel. Each of these has its limitations and benefits, which make individuals choose one over the other.
Today, a considerable number of people are using steel to build their homes. It's because this material is durable, safe, easy, and fast to work with. A major factor that makes fabricated beams, poles, steel sections, and various other steel products more likable is that they are believed to be one of the strongest building materials that could be used for taller buildings.
Steel framing is considered sturdy and resilient. As such, steel is used for skyscrapers' foundations. Additionally, it can offer a building more stability during earthquakes, harsh vibrations, or other occurrences that cause extreme movements. Apart from these factors, it's considered more pliable and durable compared to several other materials.
Factors To Look Out For While Building A House With Steel
Today, most building companies specializing in steel have developed kits to help their customers set up their houses independently, without employing professionals. Do-it-yourself construction is made easy by films, and they provide color-coded screws, pre-punched trusses, and a manual for guidance throughout the process.
However, even though the procedure has been simplified, safety is a measure to be keenly observed. You can read more here to understand all the precautions, you should take. Alternatively, you can look through several guidelines offered by other experts on their websites.
Besides safety, other factors should be considered when building your house using steel. These are:
1. The Construction Site
Before you start the groundbreaking process, your house's construction site is a crucial factor to consider. The location your property stands on may affect the durability of the steel used to build it.
For instance, if your region experiences lots of rainfall, your structure should be set up in a slightly elevated area. Also, the soil it stands on should be well-drained. By doing this, you ensure that your foundation isn't in water for extended periods. Some types of steel could rust due to this. However, for the kinds built to be corrosion-resistant, damages are likely if the material remains in contact with water for a longer time.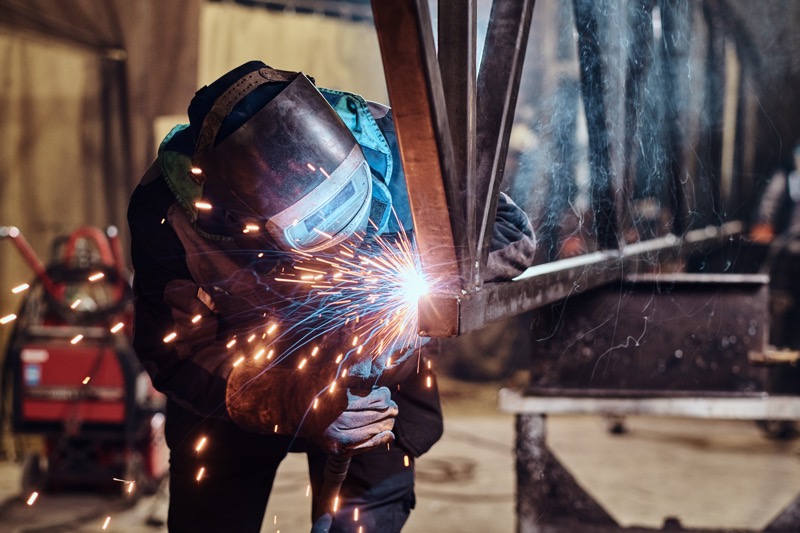 2. Construction Costs
When building with steel, several cost factors might affect the overall amount for the entire project. For instance, besides the price of the materials, you need some assistance from several professionals. The good thing about steel constructions is that they don't require that many workers. However, these few individuals will still need remuneration.
Labor costs will depend on the supply of workers and the current market rates. If you'd want to lower or eliminate this cost, you could consider requesting friends to help you out. Nonetheless, you may still need a paid expert to guide you throughout the process. Even so, you may have reduced construction costs significantly.
The house size you intend to build may also affect the cost of the whole project. Usually, the bigger the house, the more money you'd spend per square foot. Another element that may influence construction expenses is the system you'd want to consider. For example, modular and pole barn houses may be pricier than block and I-beam metal homes. These two costs can be reduced to lower your budget, but this will depend on your needs.
The customizations you'd want to include could increase the house's complexity. This may influence how much you spend on the project. For instance, you may want to add light-transmitting panels, sliding windows, roll-up doors for the garage, or other components. Often, the more additions you have, the more complex the building becomes, and as a result, the more it would cost you to finish your home.
3. The Steel Supplier
Your steel supplier is also another component you need to consider. You'd want your building to last long. Therefore, you have to find a reliable merchant who offers quality materials that guarantee durability. To identify a good dealer, check their customer reviews online. If most are okay, you could consider them. Alternatively, you can ask for referrals from people around you who have built their homes with steel.
Also, manufacturers who offer prefabrication may be better than those who don't. These may lower building costs for you. If you can't find such a supplier, you can hire a company that deals with fabrication. When choosing one, there are some factors to consider. Such may be their services' price, quality of work, and experience.
Conclusion
Among the several building materials available in the market, steel can be more preferred to construct commercial and residential buildings. Today, most homeowners are considering it because it's easy to work with, it's rust-resistant, and it may be more resilient in times of earthquakes and other harsh conditions.
When you decide to work with this material in home construction, there are some points you have to look out for. Some of these are the building's location, construction costs, and the steel manufacturer.