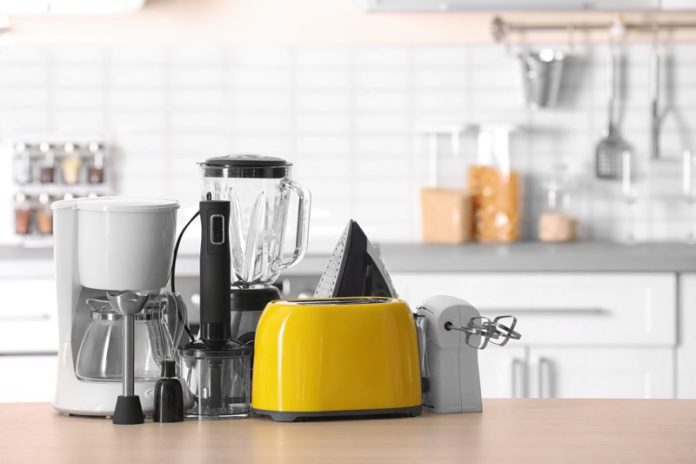 Relocation requires homeowners to pack all their belongings and shift to a new property. In addition to packing, individuals must get accustomed to the new place. There will be several things to get done before the actual move, including carefully transporting each room's item.
However, the most excruciating task is handling a kitchen. With so many items, you must spend several hours in this area. You must pack each item carefully because there are dozens of fragile things.
Therefore, understanding how to pack kitchen items is essential. From your toaster to your microwave, every appliance has to be handled properly. You will need to pack small and large items from every cabinet and drawer. Here are five tips for packing things in your kitchen before relocating.
Hire Experienced Movers
If you plan to move to a new place, you must shift every room strategically. It might not sound much intimidating but is extremely difficult when it comes to packing everything that you own. However, packing a kitchen can be the trickiest part of the whole process.
An average kitchen has hundreds of goods, including refrigerators, toasters, food processing units, and other small goods. The worst part, you must also pack all the plastic containers, cutlery sets, crockery items, and any remaining food items, which can be time-consuming.
Thus, it is better to hire experienced movers for yourself. These skilled workers carefully pack each item. They load all your fragile goods to prevent anything from breaking on the route.
According to expert packers at JTI Moving, a Phoenix moving company, "Moving to a new place can be a major stress. However, trusting professional moving services will lower your tension and get most of your move done smoothly. "
Find out about packing companies near you and hire a reputable company. Look at their experience and reviews before finalizing your decision.
Use Original Packing of Appliances
Another tip to remember while packing is to use the original packing of each item. Whether your TV or a dinner set, they all come in proper packaging. These packing options come in handy at the time of your move.
Manufacturing firms use custom-made boxes for each appliance. These boxes cushion each corner of goods and provide guaranteed protection for long-distance routes.
So, before you start packing your kitchen, check your entire house for the original packaging of each kitchen item. Try to use as much original packing as possible.
Use the Best Quality Packaging Material When Original Packing is Not Available
There is a high possibility that you threw away the original packaging after unboxing an appliance. Still, you can pack kitchen goods and move them to your new place without harm.
Start by making a list of all the goods you need to pack that don't have their original packaging available. Afterward, purchase high-quality packing material. Most people use leftover or recycled boxes, which don't have enough strength to protect kitchen goods. Options like bubble wrap, packing paper, zip ties, and tape guns can make your moving process smooth.
An investment in packaging will save your precious products from harsh conditions. Your kitchen has goods worth thousands of dollars or even more. Using lower-standard packaging options is equivalent to putting all your money at risk.
When you're moving your belongings to a long-distance home, pack them in a way that protects them from any jolts and thuds.
Clean and Dry Kitchen Items in Advance
Amongst all tips, don't forget to clean and dry kitchen goods before moving to a new place. Transporting unclean kitchen appliances is never advisable. So, if anything has spots or stains, wash it thoroughly.
Even if you don't find time to wash each item in your kitchen, at least wipe it with a damp cloth or a wipe; after cleaning or washing each item, let it dry. If you pack wet things, they might start to smell afterward. The best solution is to double-check that each good clean and dry.
This way, each kitchen good remains clean, and you will only need to unpack and set them up at your new place.
Label Each Box
Don't forget to label each box that you pack. Since you have dozens of goods to pack, you might forget what things were packed in which box. It also means instead of unpacking just one box, you will have to go through each pack.
After the entire shifting process, you won't have much strength left, and this process would be dreadful. However, you could save yourself from all this work by labels. Make large-sized labels, mentioning the list of items in each carton. For example, if you place food processors and other small electronics in one carton, paste a list on the top mentioning all these items.
That way, your unpacking becomes quicker. If you need a specific good, you can read the label and open one box, not the entire lot.
Moving an entire kitchen is tough, but a few good tricks could make your journey less tormenting.