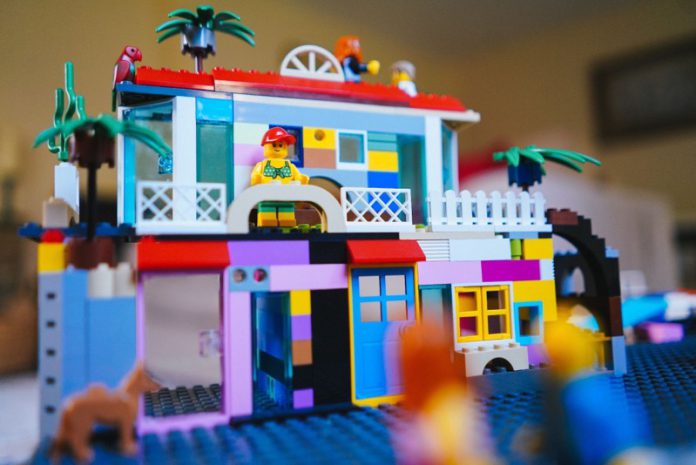 Building your own home is a wonderful privilege. Most people either rent other people's homes or buy what's already been made. But if you make your home yourself, you get to make it just the way you like it.
As you can imagine, although wonderful, building a home is a tricky and expensive process. There is a lot to think about. If you're planning to start constructing your home, here are a few essentials for you to keep in mind.
Your Budget
The amount of money you have at your disposal is going to affect almost every phase of building your home. Therefore, it is extremely important to be realistic about it and not cross your limits. Otherwise, you might end up with a low-quality home or end up in debt.
Unless you are very lucky, you will need a loan from a bank. But before getting a loan, you should thoroughly explore the available offers in different banks. You might be surprised how loan conditions can differ from one bank to another.
Keep in mind that the process of researching, filing, and getting a loan can take a lot of time, at least a couple of months.
Another way to get resources for building a home is mortgage.
Finally, when you're planning your budget, it is important to count for the hidden costs as well. There is always something unplanned that will occur: a drill might break, or a window might not fit properly, taking additional hours to resolve.
Also, having a home does mean you won't be paying the rent, however, it doesn't mean you won't pay anything. You will have to pay for the bills, insurance, expenses, taxes, and so on.
Choosing Your Lot
When choosing the lot, you are choosing the environment in which you and your family will spend years and even decades. Therefore, you want to pay attention to as many details as possible:
Soil condition
Zoning
Neighborhood
Urban planning
Position towards the sun, etc.
Even details such as the proximity of dry bushes and unmanaged vegetation are important. For example, they are important factors for obtaining high-risk homeowners insurance.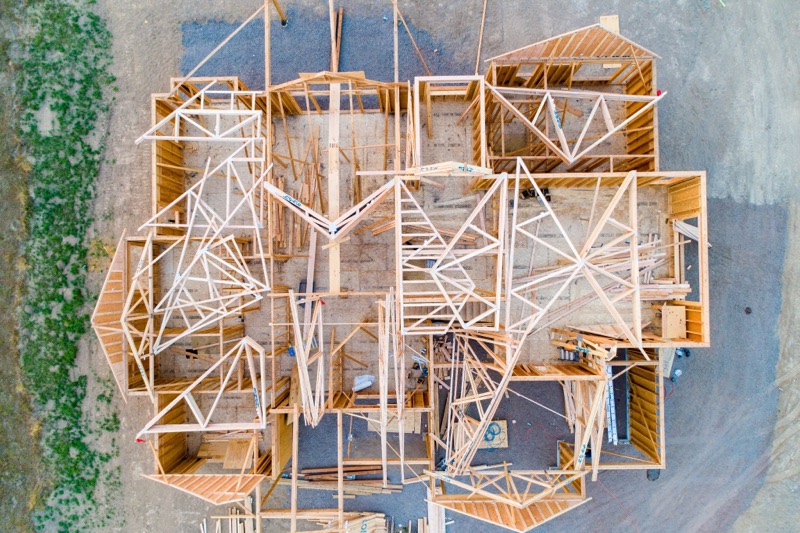 Come Up With a House Plan
Once you're done with the preparations, you may begin designing your future home. It is a fun and creative part of the project, and you should consult and include your entire family in the decision process.
Also, getting advice from professionals is highly recommendable. They will tell you which of your ideas is realistic, and point out some important things you might not be considering. For example, you might want a fireplace that is impossible to install, but forget about the necessary storage space.
At this stage, it is important to plan ahead. For example, if you don't have kids yet, are you planning to have them one day? If yes, your home should have enough space to host current and future tenants. The awareness of future generations is probably why average home size in the US grew in the previous years (unlike the size of the apartments).
Make a Good Constructing Team
If you don't want to watch messed up work in your home and spend even more money fixing it, you need good professionals. It is much better to invest more in a good home designer, an architect and builders.
You can look for professionals online, but the word of mouth is probably the best strategy. Ask your friends and family if they know good builders and handymen. If these people did a great job elsewhere, chances are they will do the same with you.
When it comes to your contractors and builders, it is always a matter of balance between controling their work and letting them do what they're trained to do. Therefore, if you work with them, try to supervise seamlessly, without too much bothering.
On the contrary, if you are away and want to stay that way, it is still a good idea to pay a visit to the construction site every once in a while.
Negotiate a Contract
Once you create a constructing team, make sure to sign a contract with them. In such a way, roles, deadlines, and requirements will be defined precisely, and you will be legally protected from any fraud or misbehavior.
Move In Only When It's Done
When they've been waiting for many months for their home to be constructed, people become impatient. So, they decide to move in although not everything is done.
However, in most cases, this is a mistake. If you move in, your attention will go elsewhere, so you might postpone the remaining works for months, or even years.
It's Stressful, But It's Worth It
If you're building a home with your spouse or partner, expect that it might get intense from time to time. The process is long and stressful, and it takes a lot of debating and compromises to finish. However, once it's over, you will be able to walk around something that was once only an idea and a drawing on a piece of paper. It will be a space you all created, and will continue to fulfill with memories and important life events.