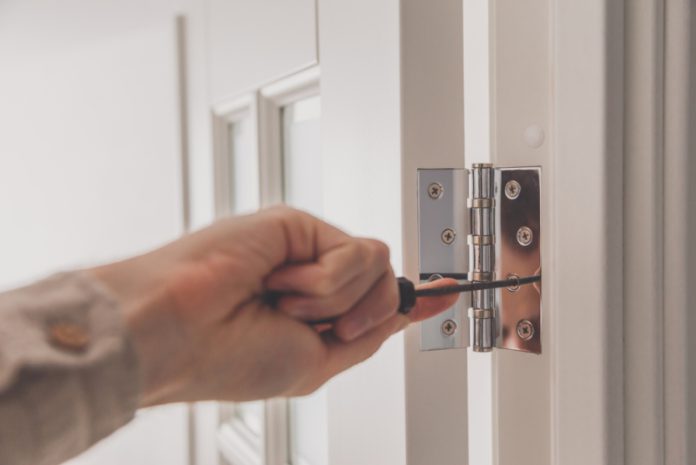 Every corner and part of the bedroom is very important, including the door hinges. With its standard form, maybe some people will consider it trivial and not notice. In fact, the color, shape, and resistance of the door hinges will significantly affect the doors in the room.
There are many companies that offer door hinges with various variations and colors. However, make sure you get the best door hinges manufacturer. Choose door hinges with a stronger material so they are not prone to breaking. And also, choose a material that is not easily porous or corroded.
For those of you who are curious about how to choose the right door hinges for your bedroom door, here we have provided some tips that will help you a lot.
1. Measure The Door Hinge
Measuring the door hinge is an important first step before going to the store to buy it. How to measure it is quite easy. Start measuring from top to bottom. Then, continue from side to side.
After getting the size of the door hinge, determine whether the door hinge has a radius corner or a square corner. After knowing it, you can get door hinges more quickly. This will really help to save your time.
2. Determine The Size and Hole Pattern
Usually, door hinges for the interior have the same size and pattern. For example, the door hinges for the bedroom are the same as the door hinges for the bathroom. There are several sizes and patterns of interior door hinges:
3.5 inch x 3.5 inch with 5/8″ inch radius corner
3.5 inch x 3.5 inch with 1/4″ inch radius corner
3.5 inch x 3.5 inch Square Corner
For this, you need to adjust the door of your bedroom.
3. Choose The Right Type of The Door Hinges
After knowing the size and also pattern of the door hinges, now is the time to find out several types of door hinges. And, there are three types that you can choose for your bedroom door:
Ball bearing hinges,
The standard plain bearing hinges, and
Spring hinges (self-closing hinges and adjustable hinges).
For the interior, we recommend that you choose ball bearing hinges. This one is better than the standard plain bearing hinges. The ball bearing hinges are of a higher quality and prevent squeaking. However, to find out more details about the door hinges, you can communicate with your door hinges manufacturer.
4. Buy Door Hinges with The Right Amount
After knowing everything, it is time to determine how many of the door hinges to buy. Adjust the door hinges with the number of doors in your bedroom. If your bedroom door only has one door, then you can buy two pairs of door hinges. However, pay attention also to the design of your bedroom door. Most doors have three door hinges.
5. Choose The Color That Matches Your Door
The last tip in choosing door hinges for your bedroom door is to choose the right one. The color of the door hinges also affects the beauty of your bedroom interior. Therefore, select the door hinges color that matches your door. For example, for the black door, you can choose black door hinges. By choosing the same color will greatly help in minimizing clashes between colors