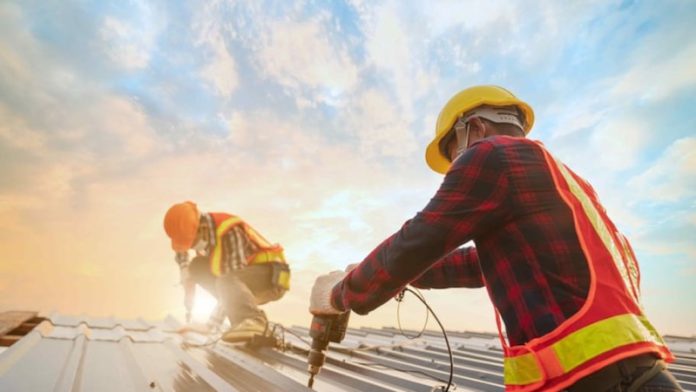 As one of the most expensive home improvement projects, a roof replacement is a major financial commitment for any homeowner. The temptation of picking the cheapest roofing company you can find to install your roof is pretty easy to fall into. But, this doesn't mean you should give into it, folks!
The financial and physical consequences of a failed job can be enormous in the long run. If you want to make sure your roofing project doesn't end up costing you more money, it's best to employ a professional roofing company. Take a look at this link if you want to discover more relevant info https://startup.info/the-importance-of-choosing-the-right-roofing-contractor/.
We'll go over the 6 benefits of working with pros below:
Experience and tools
Among the numerous benefits of working with roofing experts is the guarantee that the job will be done correctly from the start. Experienced roofers know how to install a wide variety of roofs without making any mistakes that could end up costing thousands of dollars.
You can have faith that they will be able to overcome any obstacles that may arise throughout the project's execution without sacrificing the final product's quality or adding unnecessary expenses.
They have access to cutting-edge equipment, which will ultimately help you save money. It's important to remember that the quality of the roof installation process determines how long your roof will last and how often it will need to be repaired.
Safety
We can all pretty much agree that the risk of injury is high when you attempt roof installation on your own. Add a fear of heights into the mix, and you'll definitely end up doing a poor job.
Not only that, but when working on a roof, the risk of a slip and fall is high and can have fatal consequences. When you hire a professional roof repair service, you can rest assured that they'll operate safely on your roof without endangering themselves or your property.
You can trust that your family and house will be safe during the roofing job because they are experienced with handling dangerous tasks and working in bad weather. In the unfortunate event that something does go wrong, the repairs to the roof will be covered by the insurance policy of the roofing company. You can find out more on this page.
High-quality materials
You should also know that the best roofing companies have established connections with reliable manufacturers and distributors. What does this mean for the average homeowner, though?
Well, this means they have access to low-priced, premium materials and goods that homeowners can also take advantage of, and at the same time making it possible to have a high-quality roof installed without breaking the bank. How amazing is that?
In addition, most roofers have favored materials that they strongly advocate for. These items are of the highest quality and will serve you well for a very long time without requiring any maintenance or replacement.
Even so, they'll be able to make product recommendations after carefully assessing your needs and the scope of your roof repair project.
Permits and paperwork
Putting on a new roof or fixing an old one is a significant project that frequently necessitates authorization from the appropriate governmental authorities. Yikes!
So, we can all agree that getting the necessary documentation and permissions in order can be a huge hassle if you've never done it before. You won't have to worry about a thing when you hire professional roofers since they will walk you through the entire process.
They will also acquire the required permissions for the work, meaning your roofing project won't be delayed. You can rest easy knowing that your roof is being put by qualified experts and that you won't be breaking any laws.
Help with design and planning
The design and planning phases of your roof project are another area in which professional roofers may assist you.
Roof designers, planners, and installers are all part of their team of specialists. They may also advise you on the best roofing materials and colors to make your home's exterior stand out. With their assistance, you can rest assured that your new roof will look and function just as you expect.
Warranties
When you work with a professional roofing company, they should provide you with material and labor warranties that last as long as your roof does. When you need assistance or roof repairs, you can rely on them to be there for you.
Plus, most professional roofers have in-depth roofing expertise and can assist you in identifying and fixing any roof issues you may be facing. Because of this, you won't have to look for a new roofing contractor every time your roof needs fixing, saving you both time and money.