Roohome.com – Having a small apartment design but still want to comfort? Do not worry, because lofted design can be one of the extraordinary ways to answer your problem. Lofted design has a lot of advantage to handle your super small apartment. it can optimize space at your apartment and make it multi-functional space.
Zoku Visualize the lofted design in a super small apartment, and the result is very awesome.  It is all about the intelligent use of space. The designer makes a loft that can cover all the bases. The loft is designed for a cozy bedroom that hidden away from sight.
And the King size bed is hidden behind a unique wood slat wall.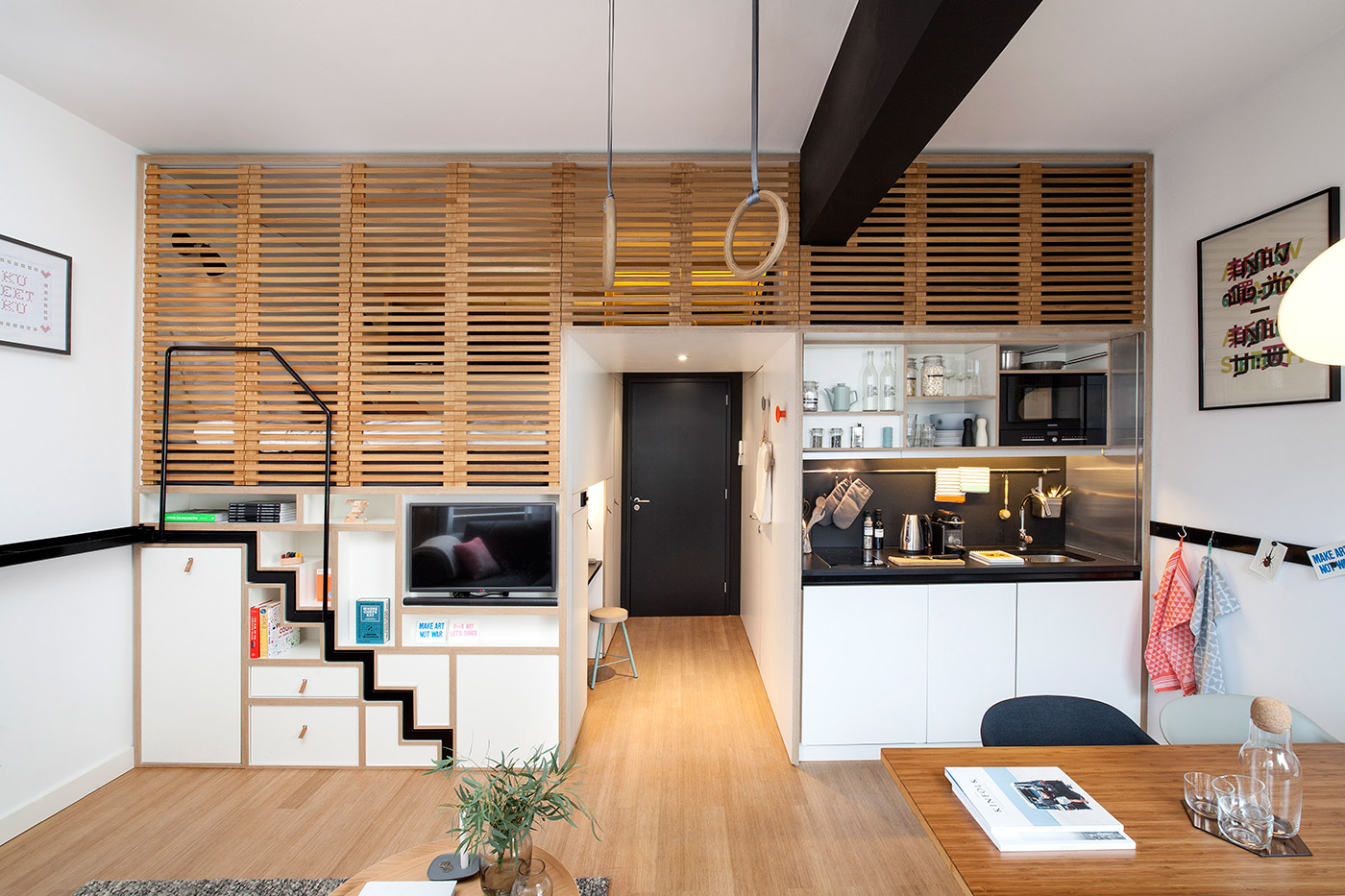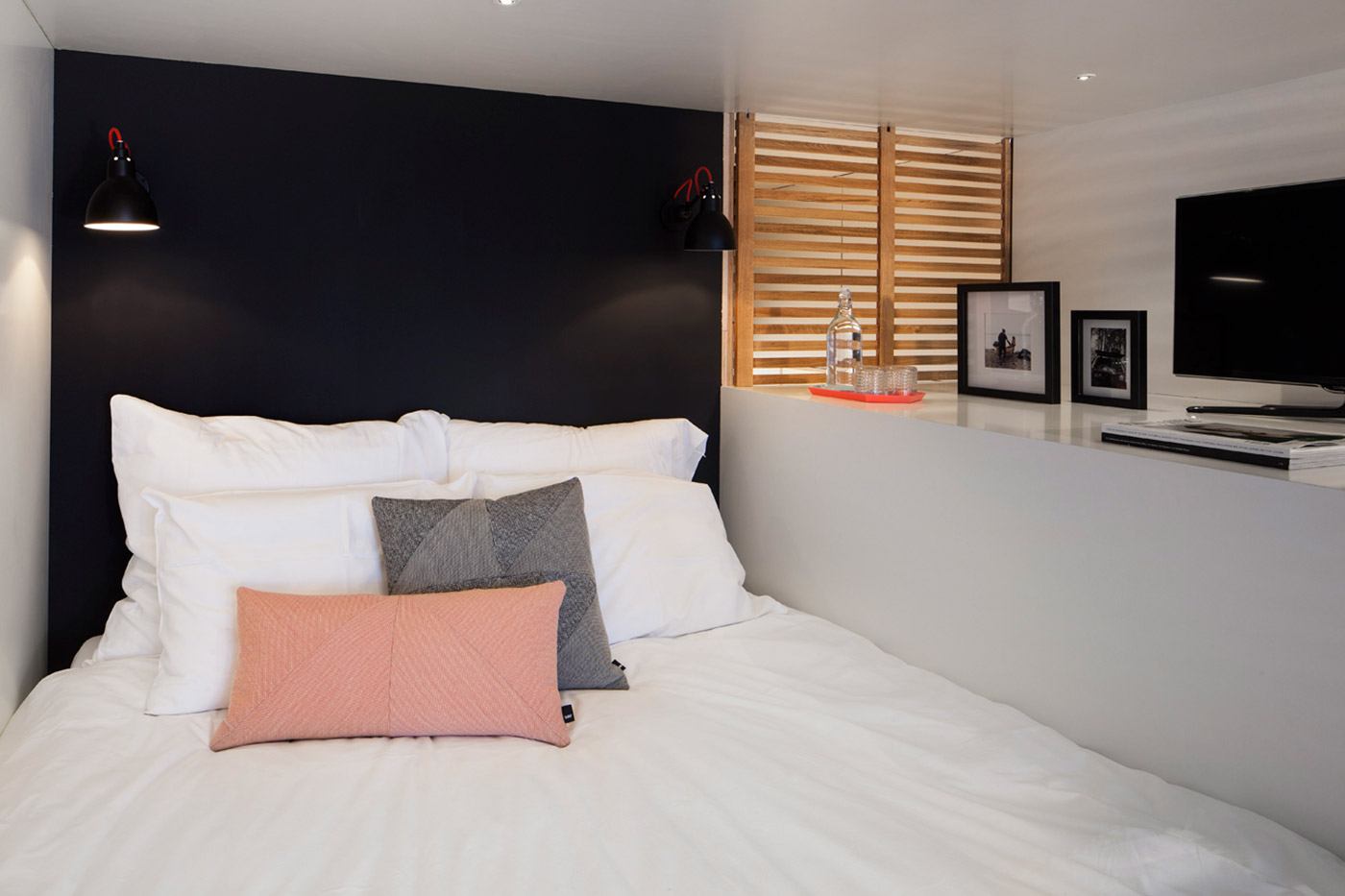 Small attic could also be a cozy and hidden bedroom in this small apartment. It will be better if you are not using too many decorations, so the bedroom was not impressed stuffy. This small bedroom design also makes your loft apartment more perfect.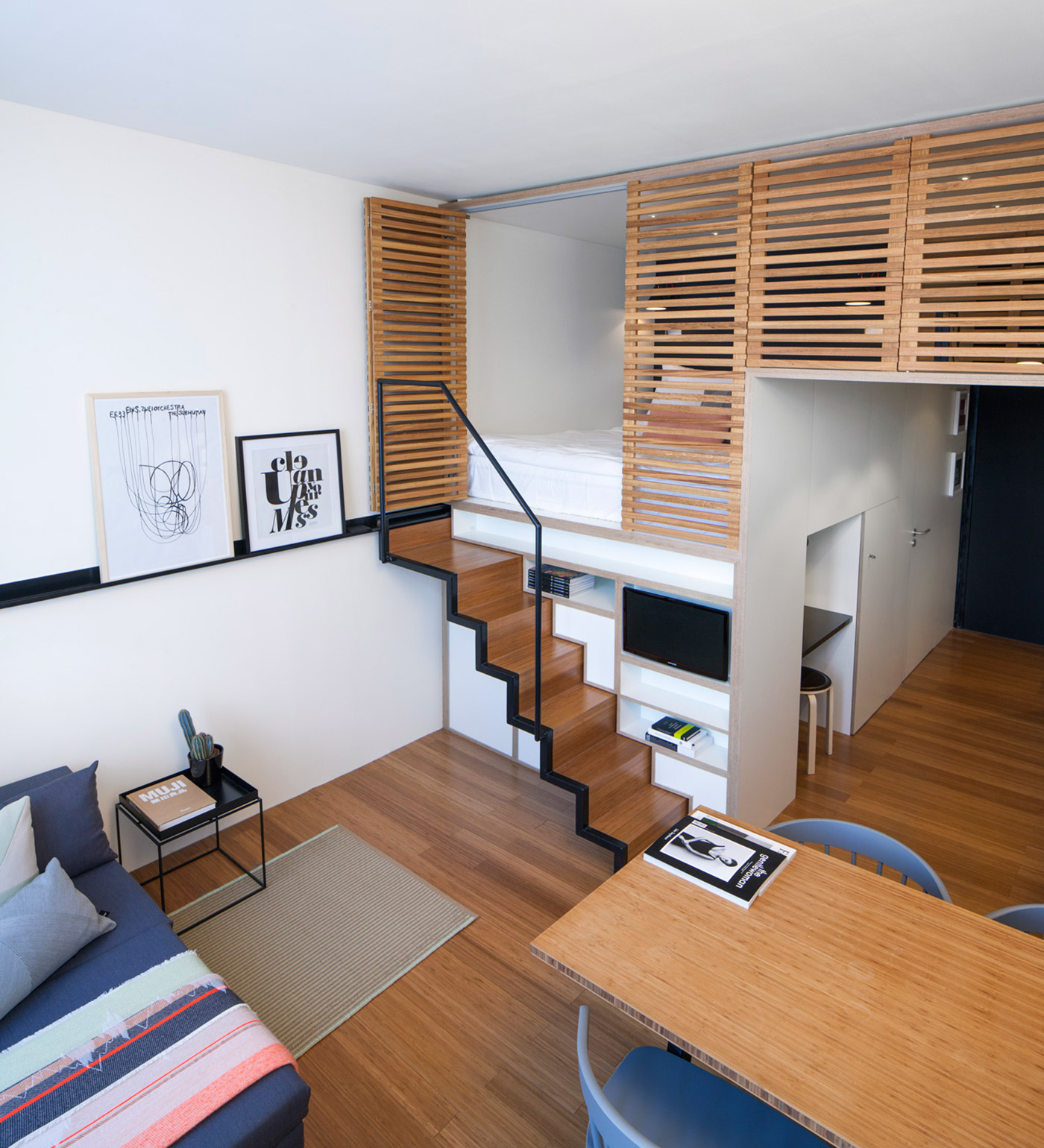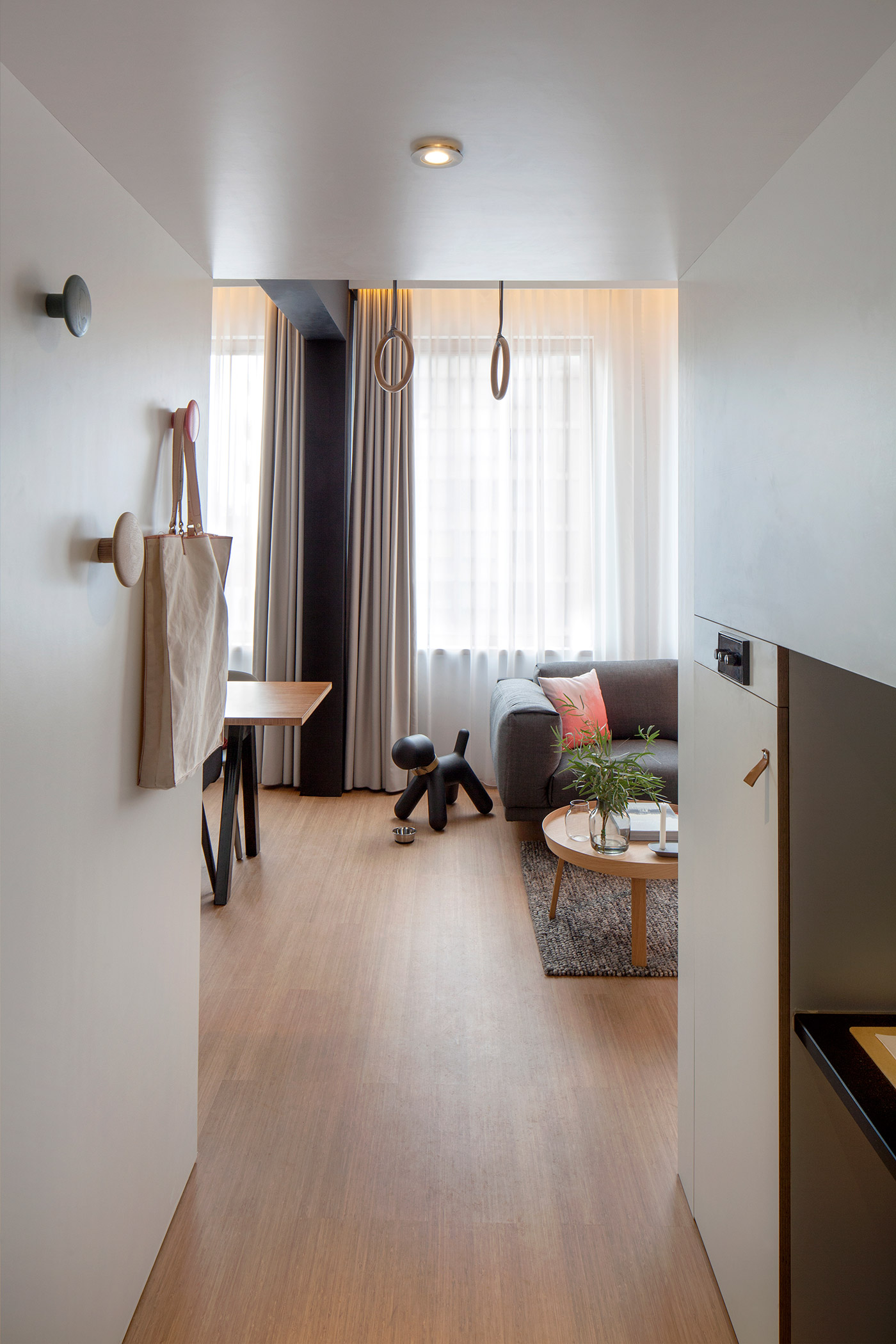 The tunnel from the door can function as a work space and a small bathroom.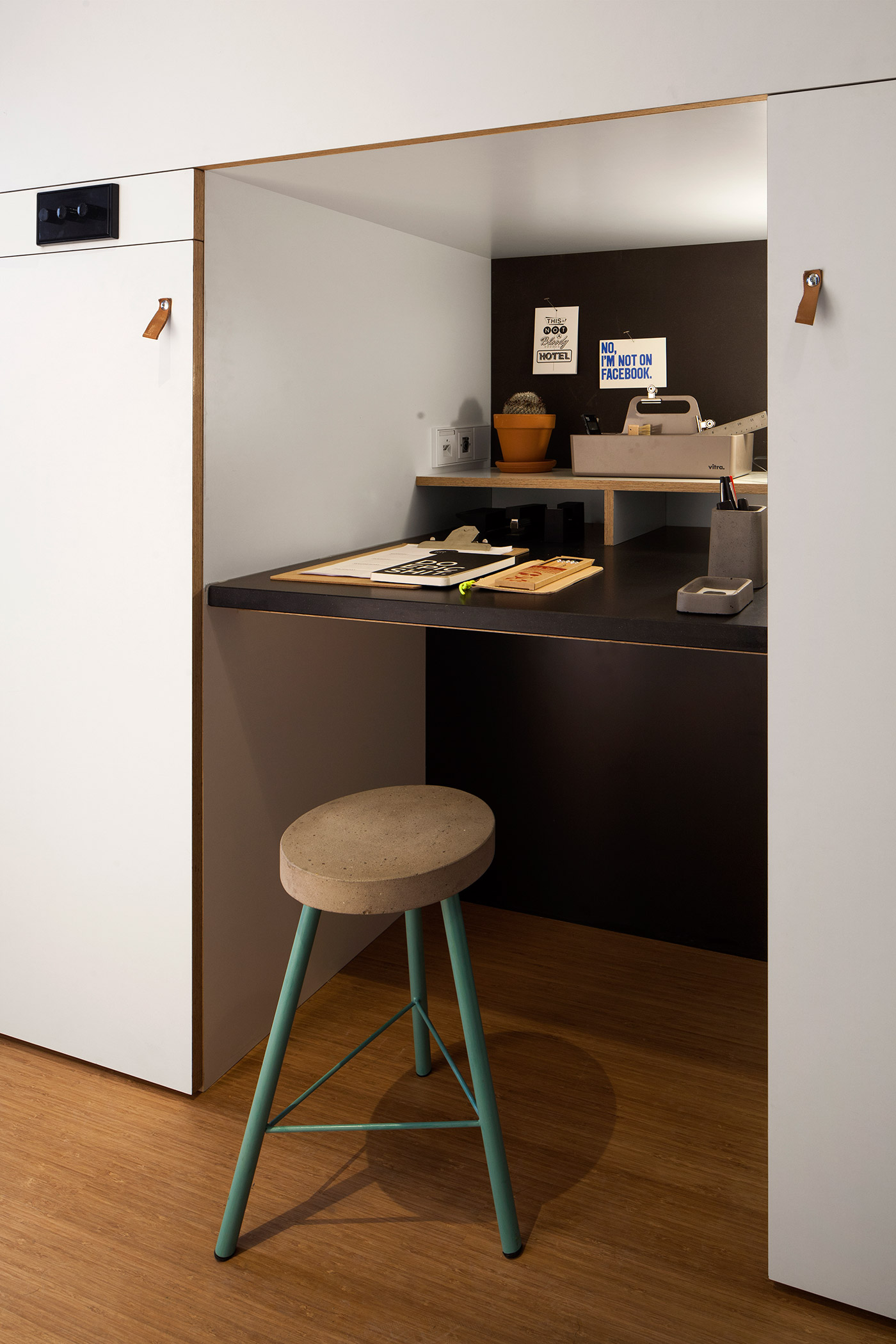 A minimalist workspace that is flanked by some storage can be a quiet place to manage your inspiration.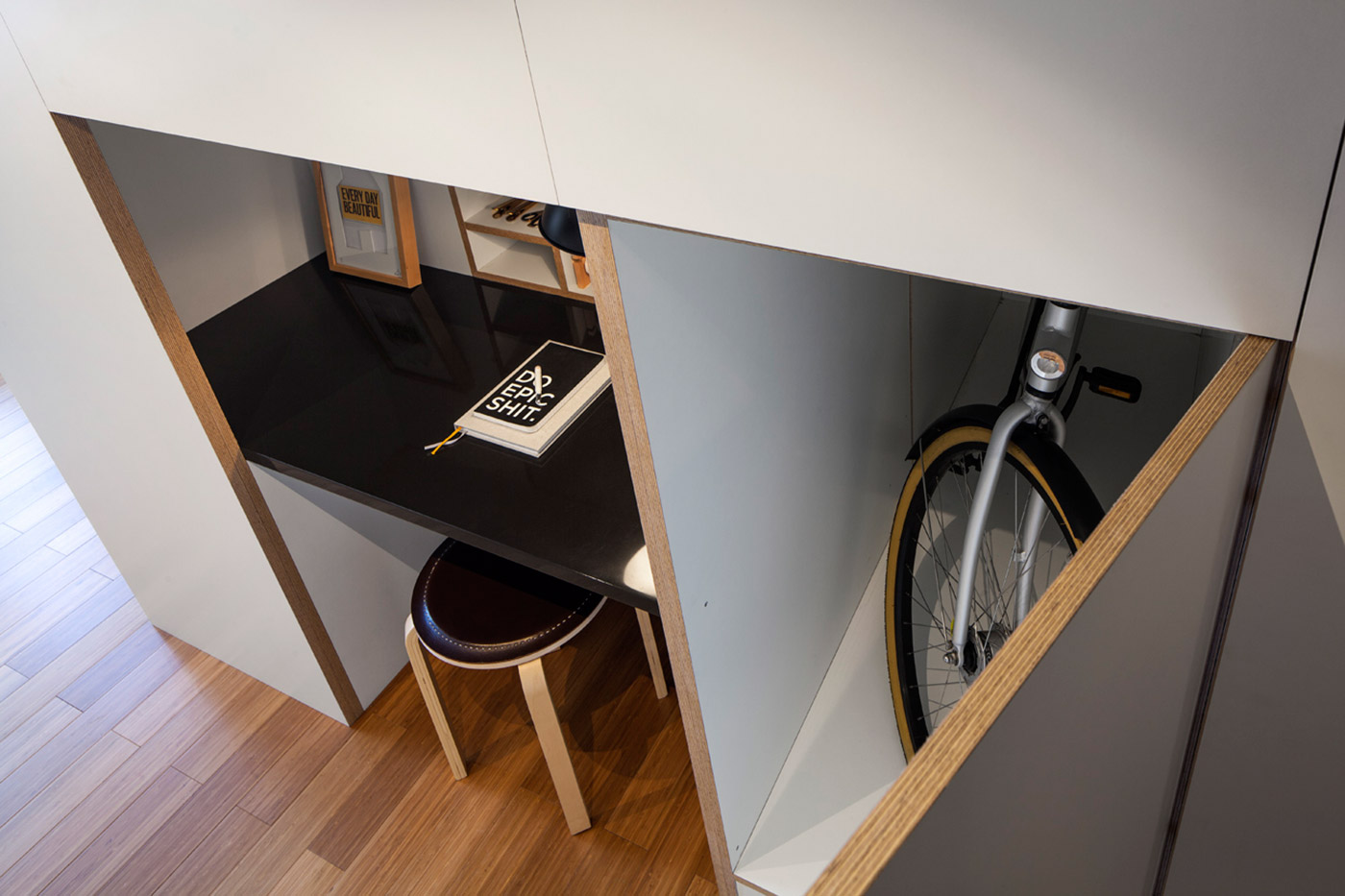 You can store bikes and other goods in the cabinets beside the workspace.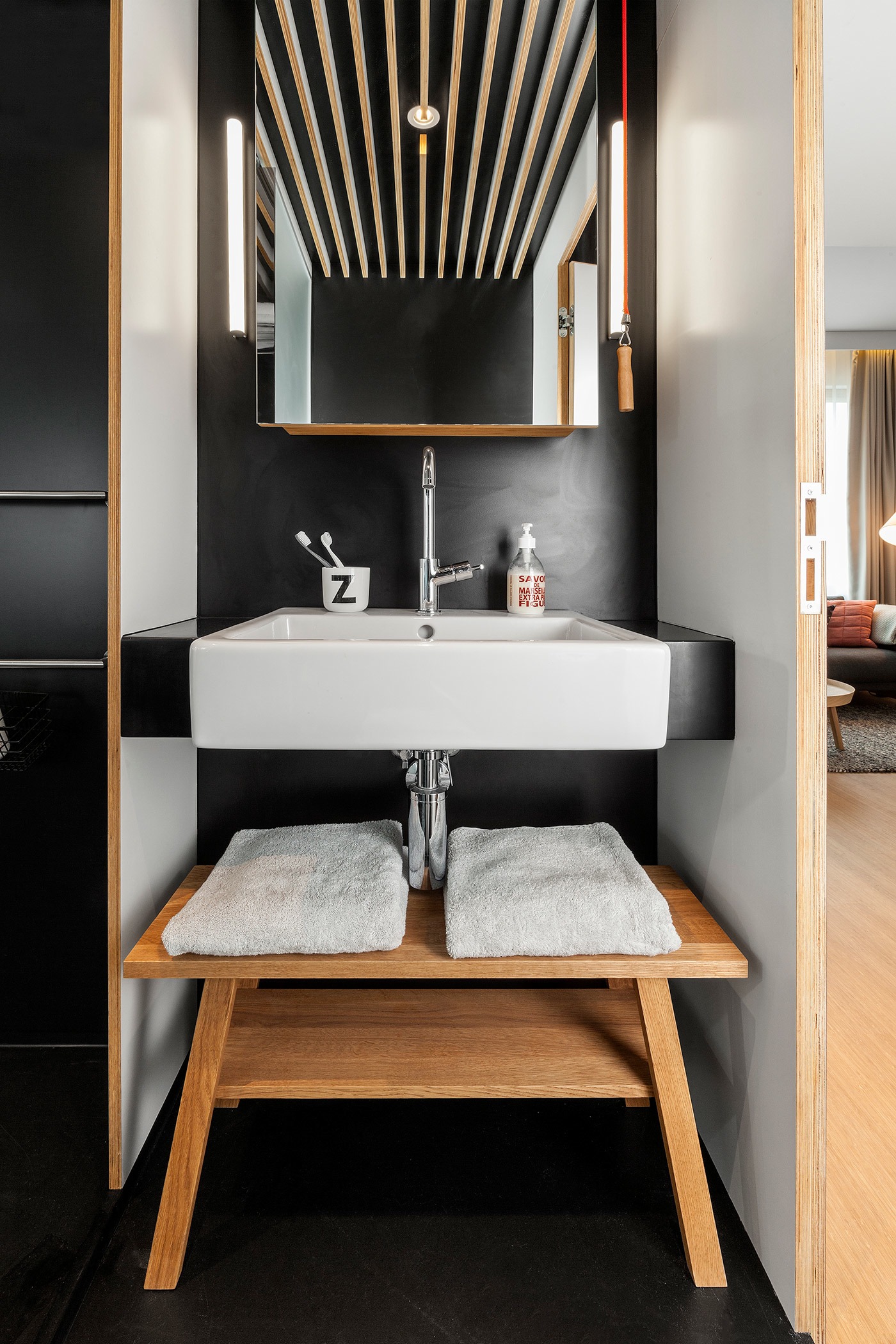 The small bathroom would be an alternative to using the space in a small apartment.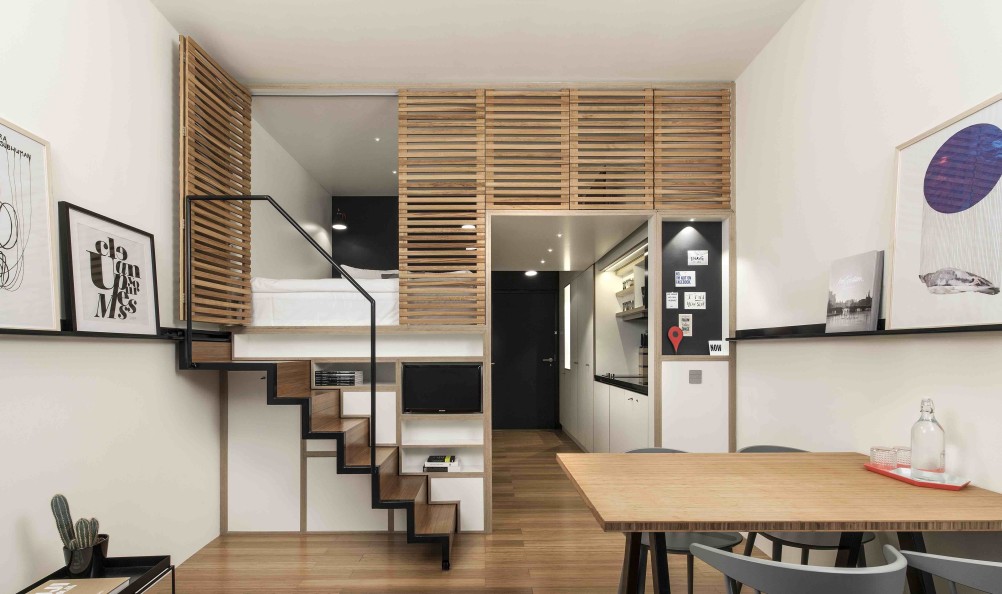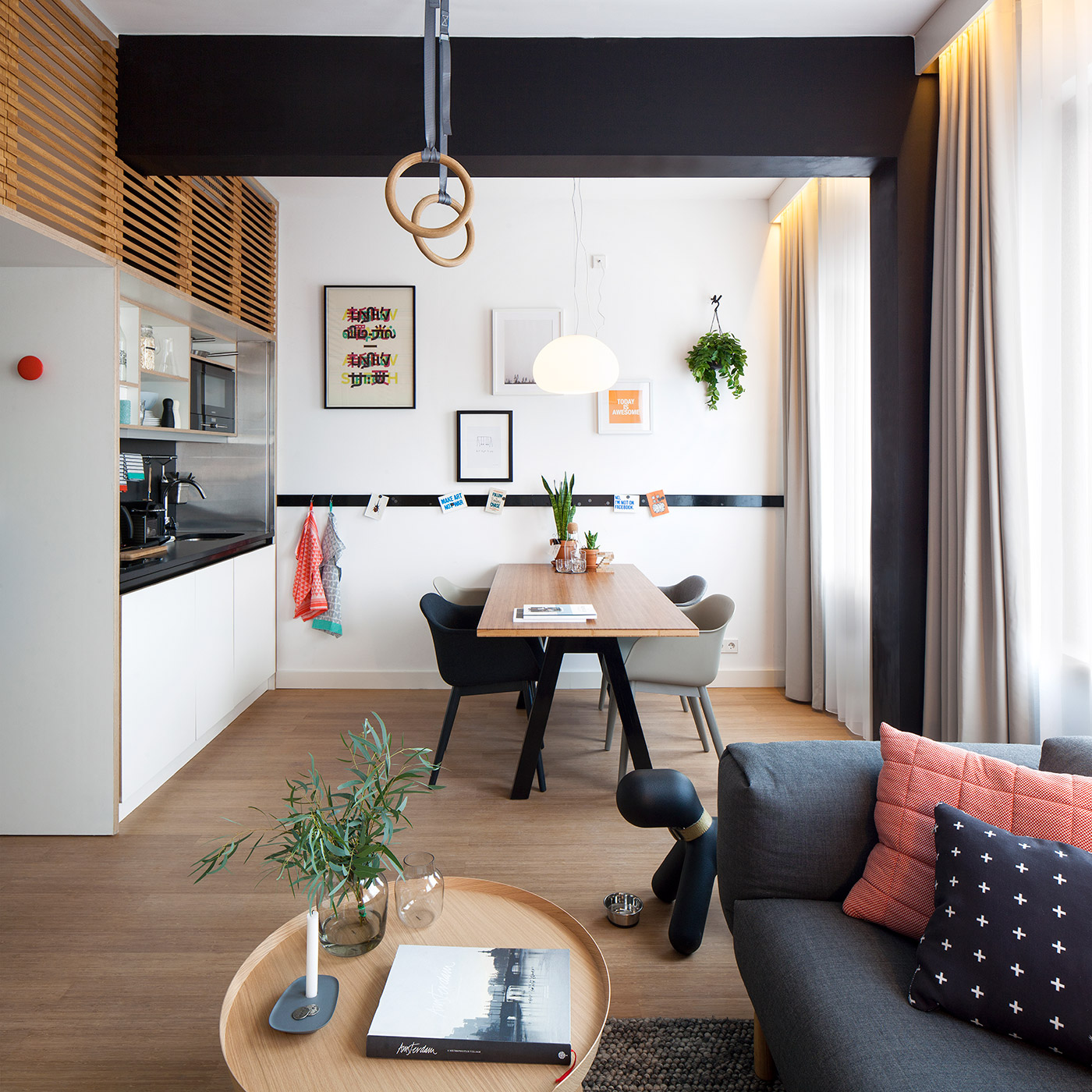 Combines the living room, dining room, and kitchen in one space is an answer to handling your small apartment. Would it be very nice not to do all the activities together right? If you want to use a barrier, you can apply simple barrier in the ceiling between the dining room and living room.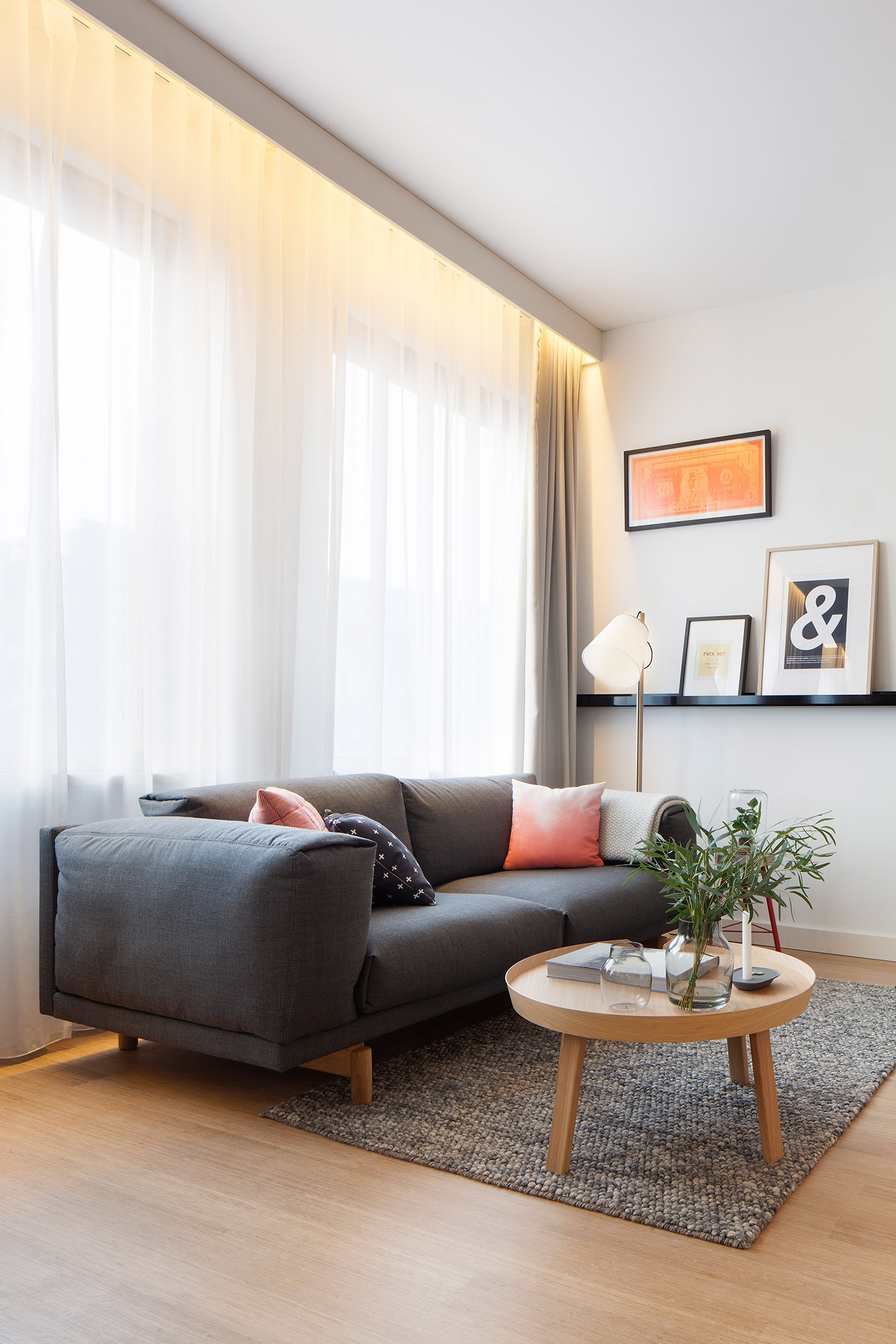 The simple concept with a gray sofa and wooden table is enough to get a cozy living room.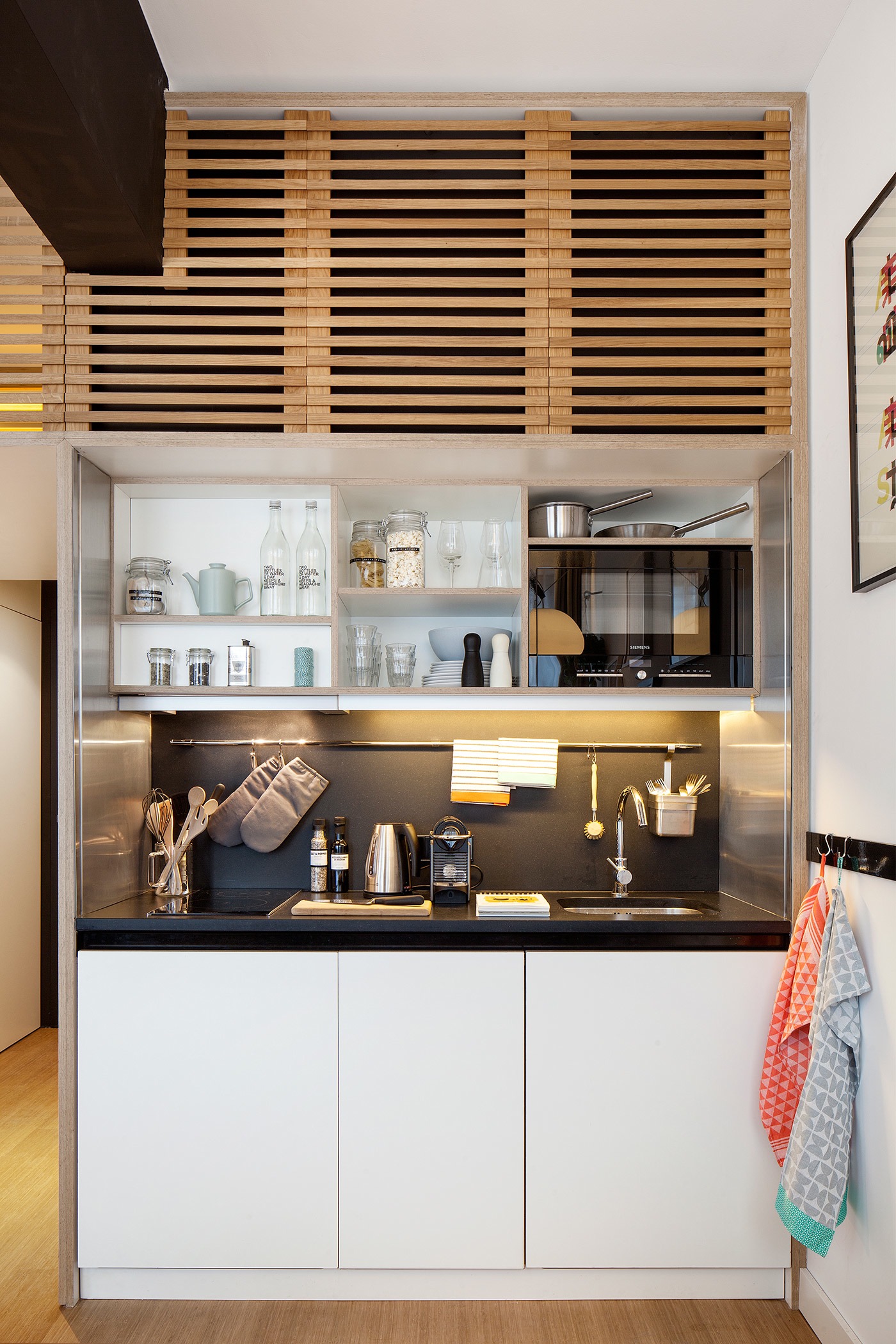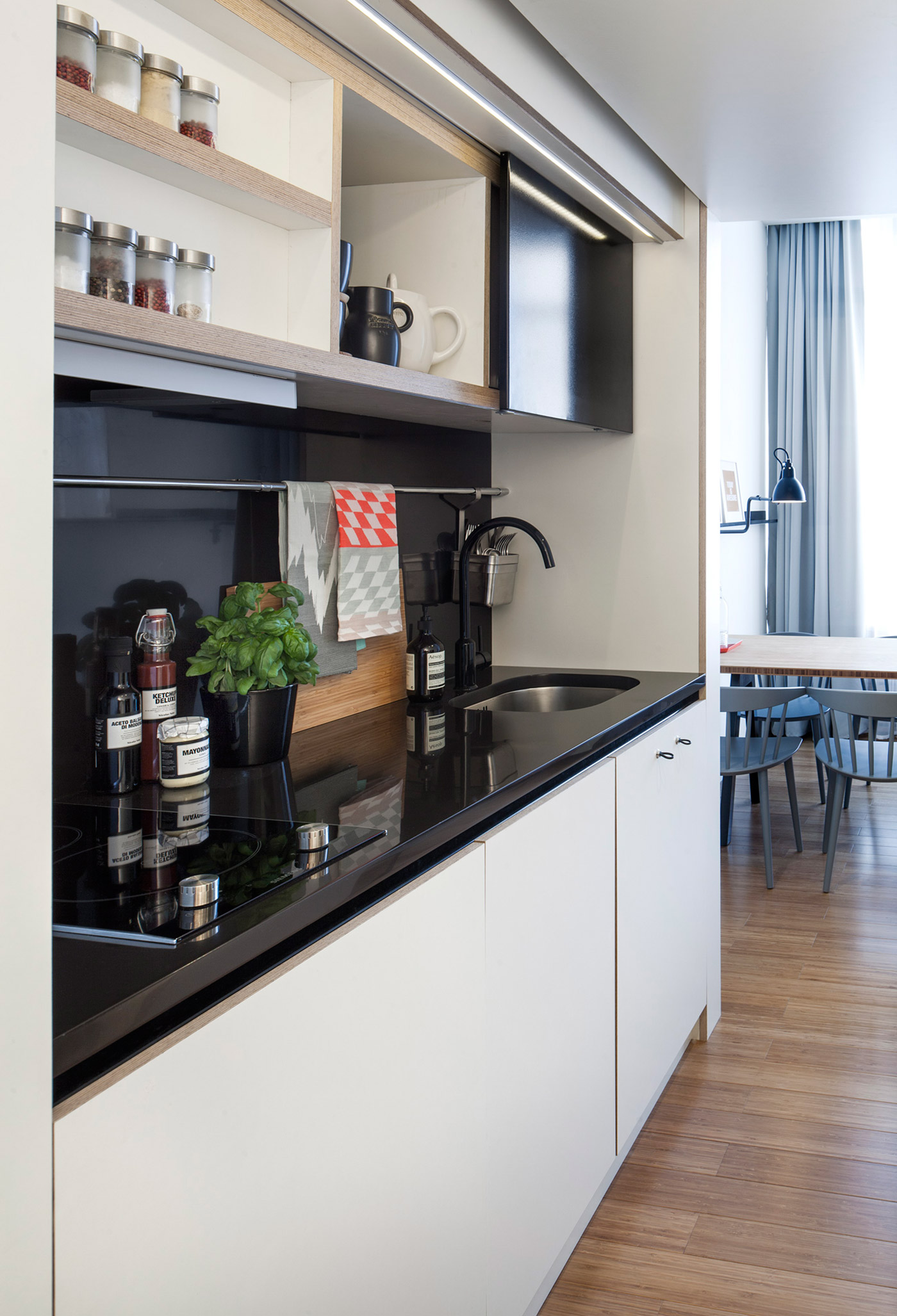 Minimalist black and white kitchen is perfect for finishing your small apartment design which completes with an awesome lofted decor inside. This is suitable for you to follow.