Roohome.com – "The living room seemed to be where no living ever actually occurred." – Alice Sebold, The Lovely Bones. Based on this statement we know that living room is not the only place for a family, but a place for a best friend. We have to design it properly and decorate it creatively. It aims to provide a comfortable space for gathering with family and friends. To realize it, we need to find more references about majestic living room design and prepare the best furniture and accent to decorate it. 
Majestic living room with black and white theme by Julia Sultanova
Julia Sultanova creates the luxury living room by using black and white shades that look charming and enjoyable. She puts a modern furniture design with black color and beautifies it with the stylish accent. Actually, it is not a big room, but the best design makes it looks wider. As you can see, there are a glass feature, large window set, and best wooden floor plan that beautify it naturally.
The large window makes the room get more natural lighting, so it looks brighter. The glass feature gives the reflection and makes it looks more spacious. That is why the room looks so comfortable and also prestigious.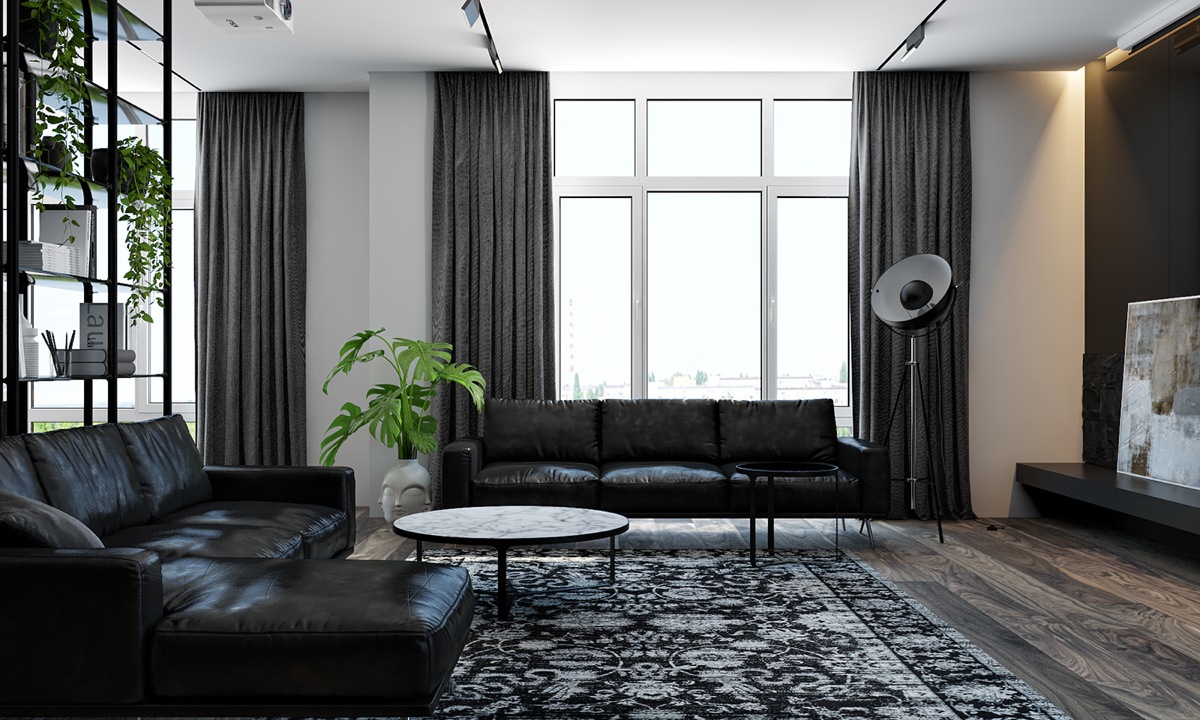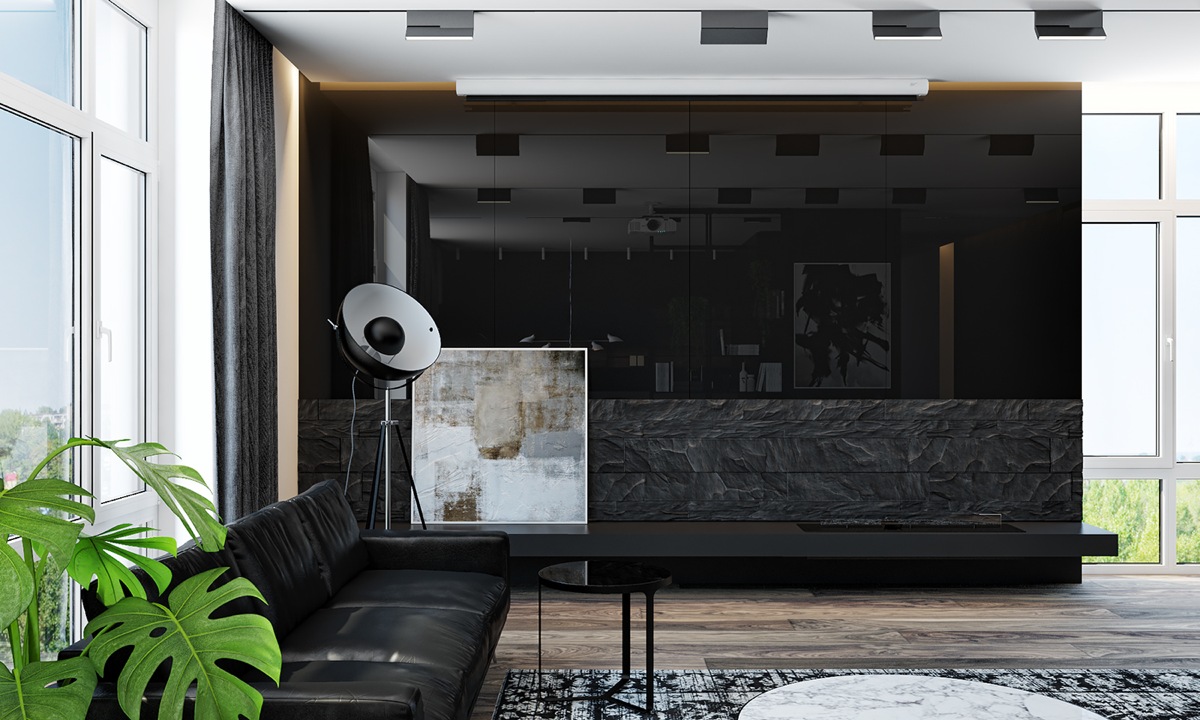 Luxury living room design with simple indoor gardening
YØ DEZEEN creates the comfortable and majestic living room design by applying dark shades there. They also make the beautiful indoor garden that decorates this space naturally. This living room is the perfect combination between the modern and natural theme. As you can see, the designer apply modern furniture design and blend it with nature feel from the indoor garden that looks so interesting. So, it becomes perfect and beautiful.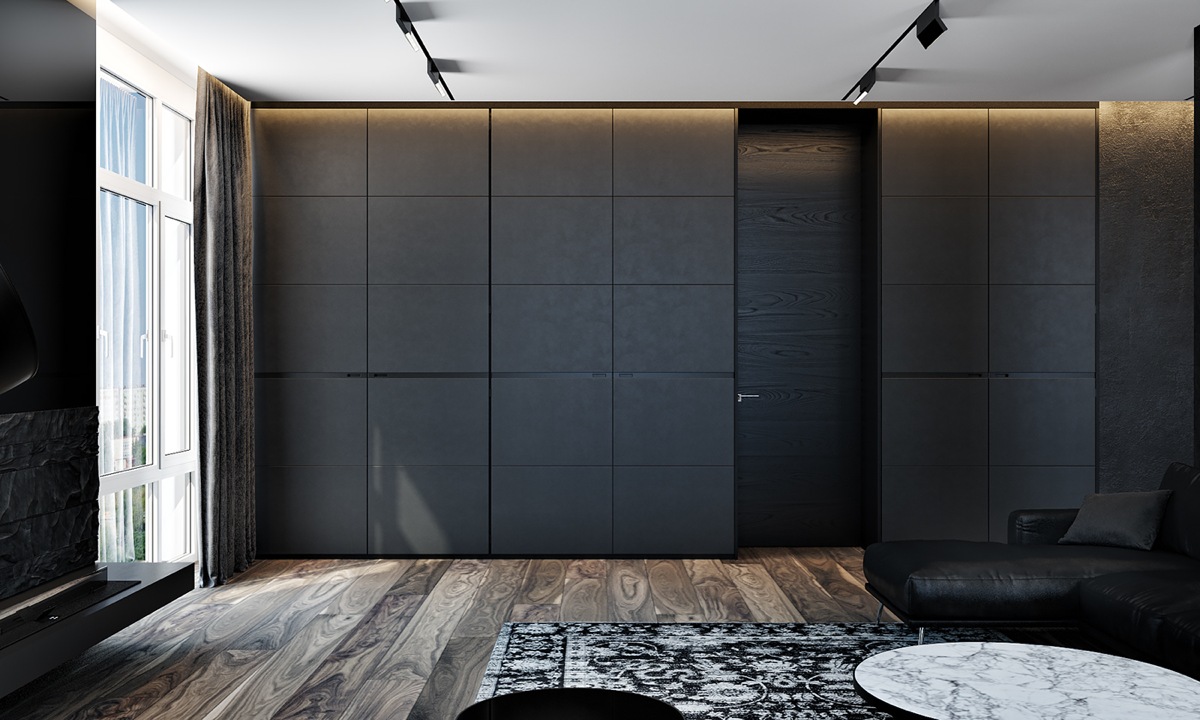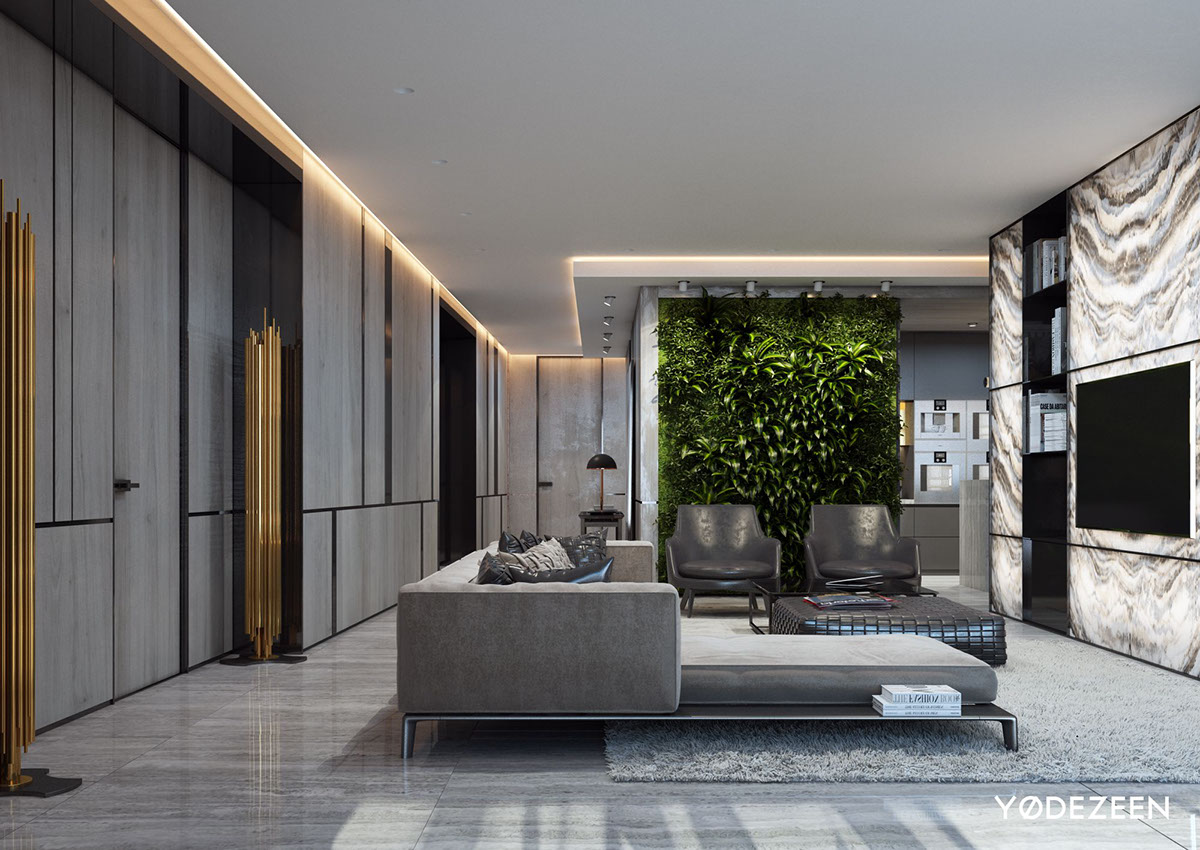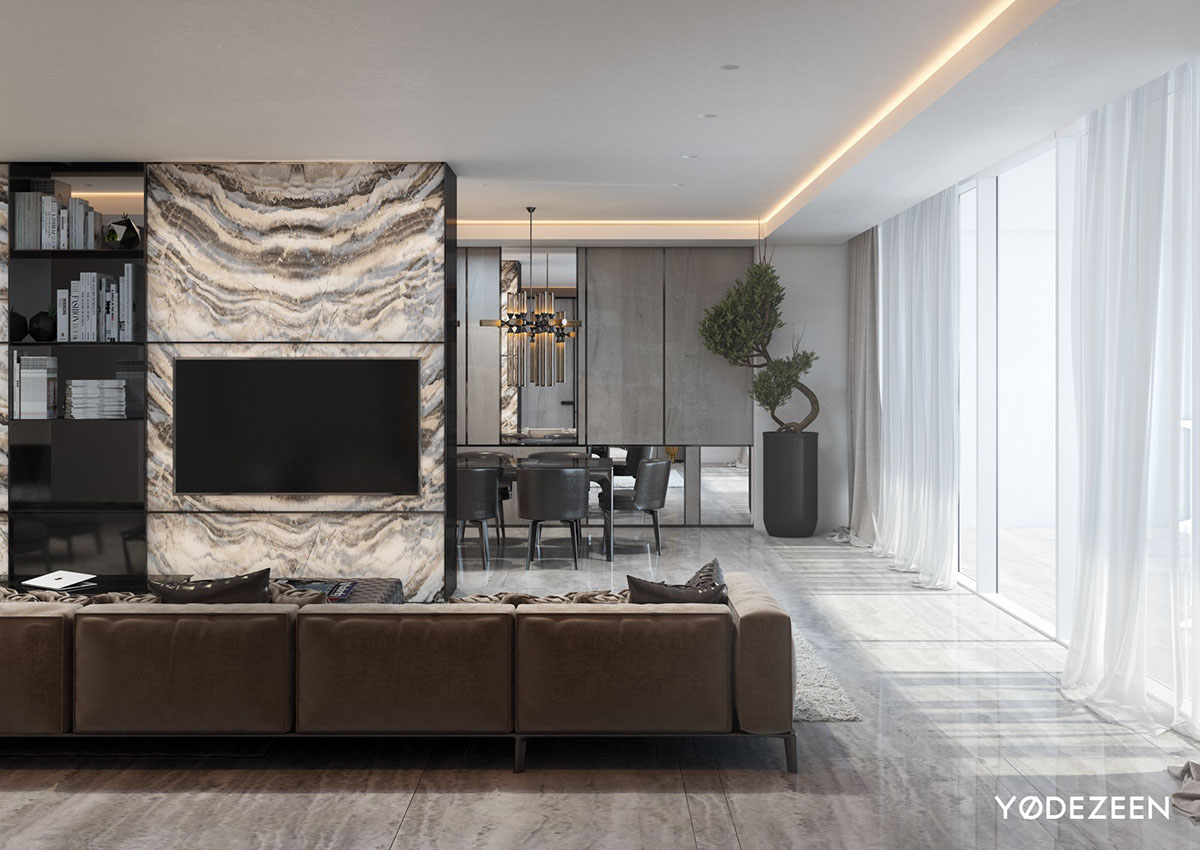 The second design uses a modern floor plan with the simple wood pattern. Actually, there is not the special thing about it without great lighting feature. The best lighting will give the reflection on its floor. So, if you want to make it beautiful, you have to apply best lighting feature.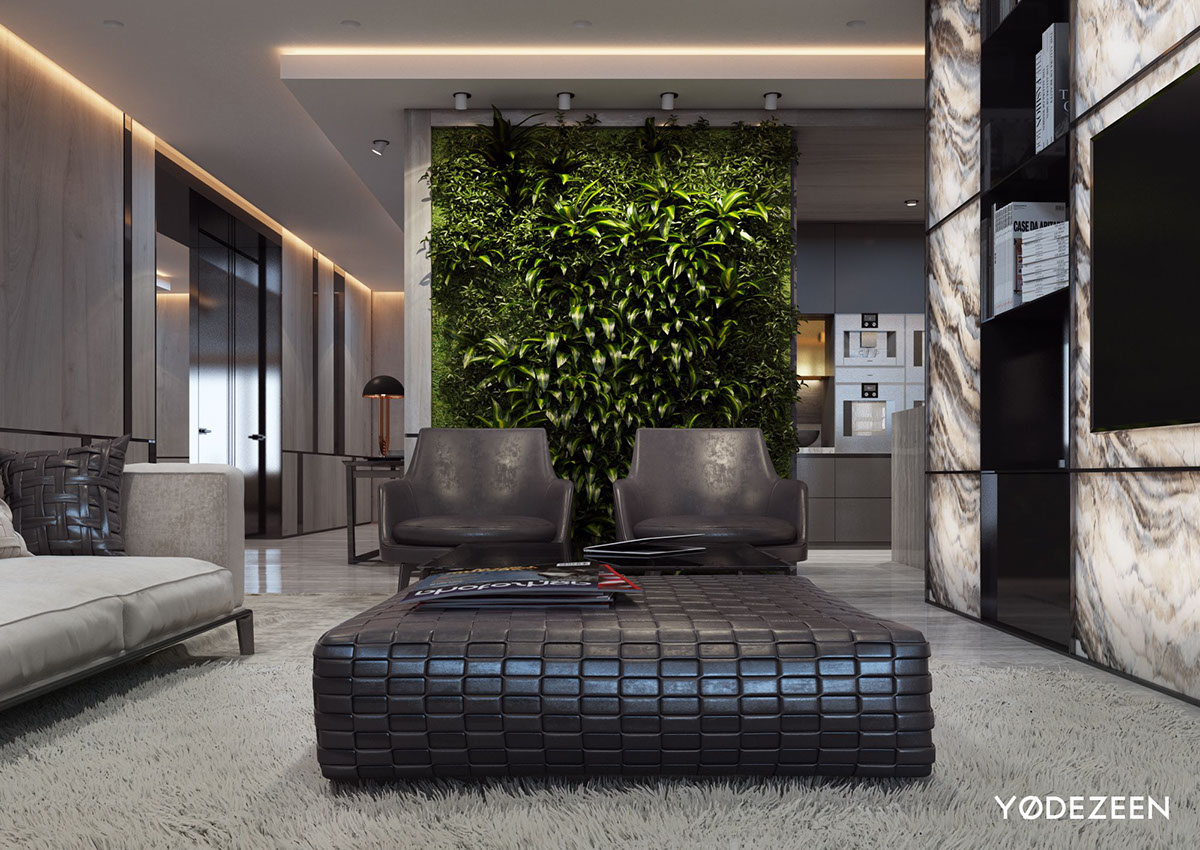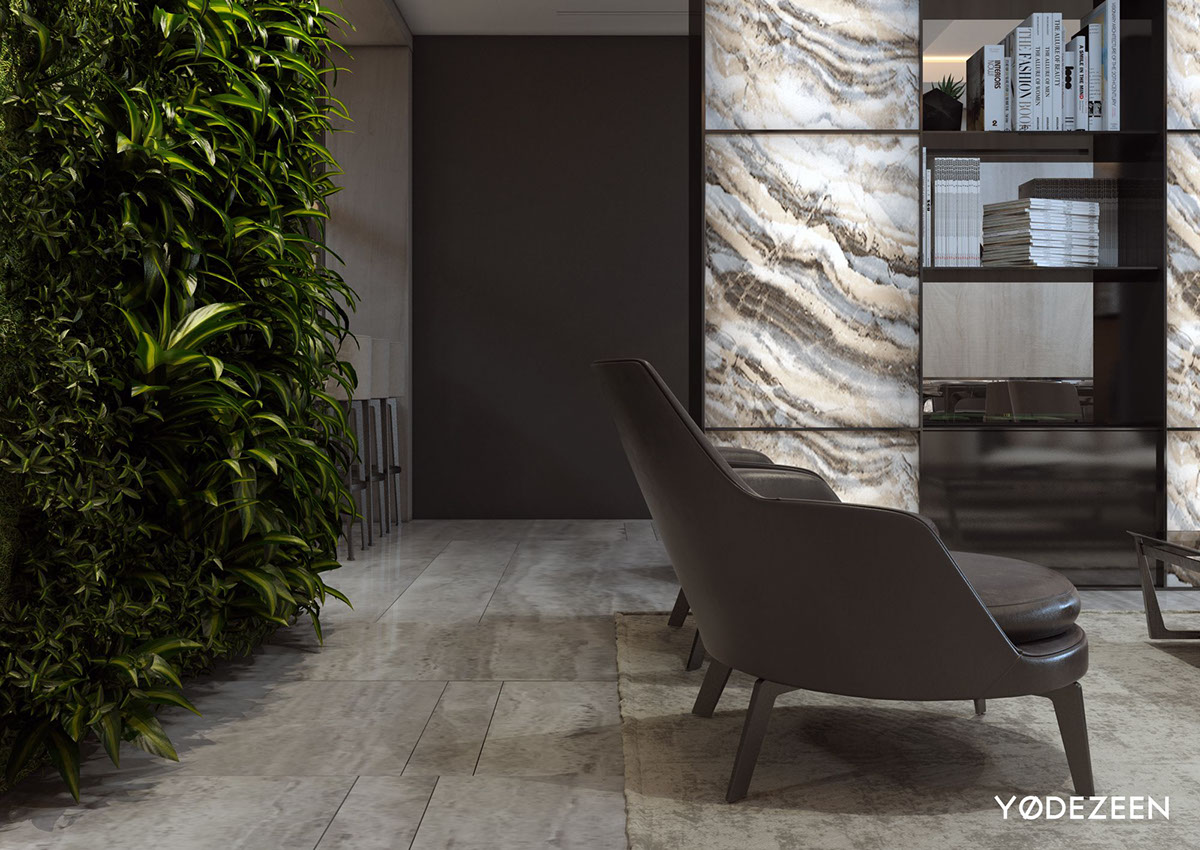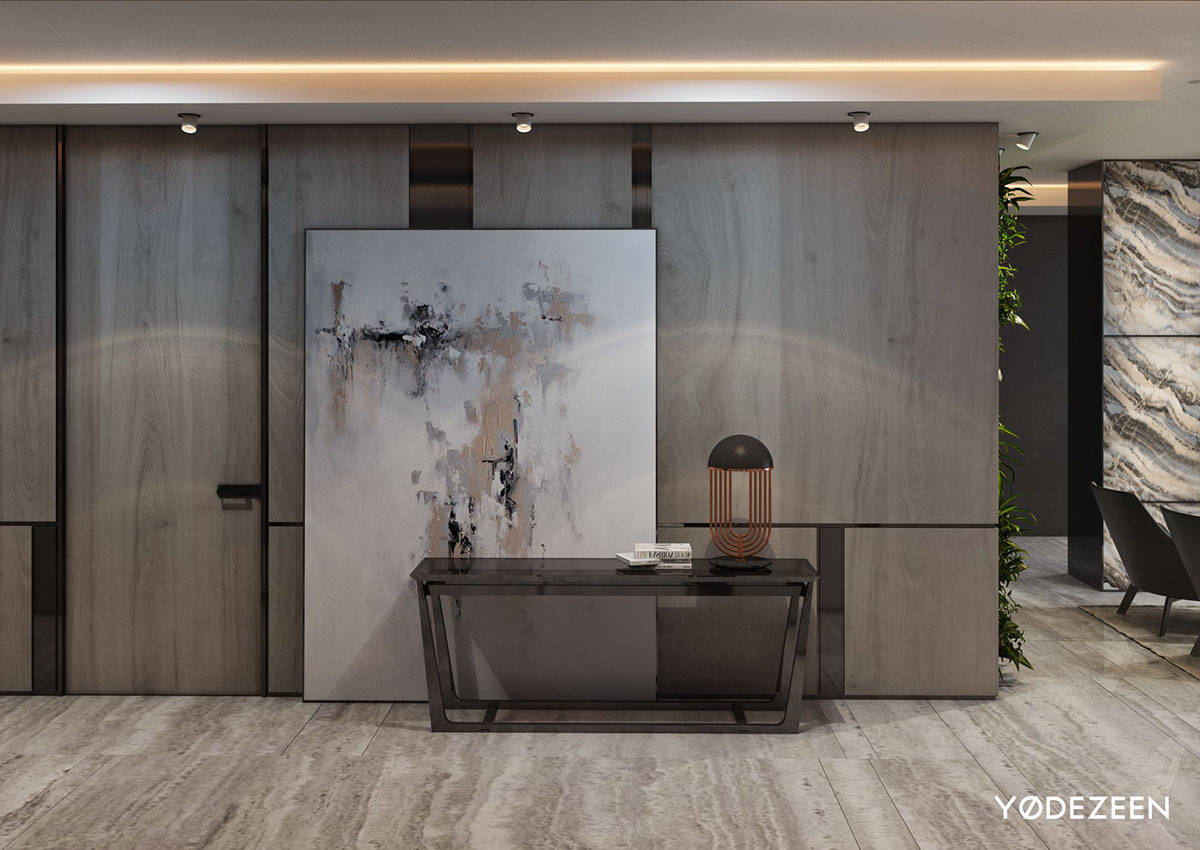 The first and the second design use the same color paint and furniture design. Besides that, they have different characteristics that might perfect for you. Based on that design, which one of the designs that you prefer? Leave a comment below, and check more design here.