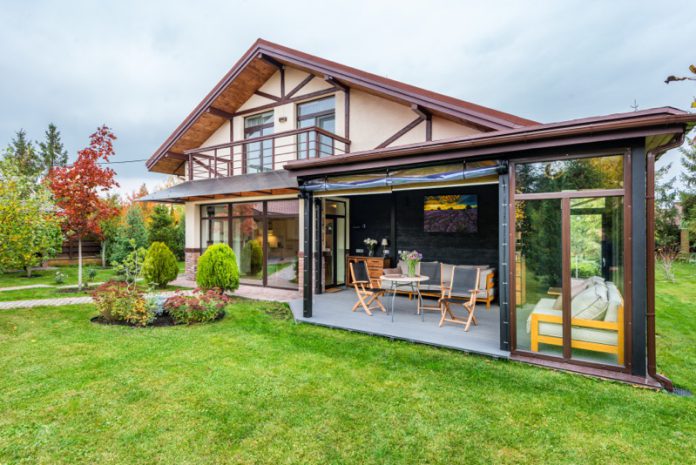 A place for comfort and reconnecting with nature, a lawn is a homeowner's private paradise. Be it a small one or an entire acre, backyards are a cozy refuge, where one can escape the noise of daily life. However, what happens when your relaxation spot becomes a source of stress with all the clutter and mess?
Moulding gazebos, rusting lawn chairs, hoarded equipment, and crumbling fountains have no place in your haven. Not only do they make your garden unsightly and dirty but they also pose health risks. Well, you don't have to worry, because you can always clean it up and make the space more welcoming with these easy tips and tricks.
7 Tips for a Beautiful and Cozy Lawn
With the current state of your garden, you might say that it's beyond redemption and repair.  No need to worry, because you can transform your garden with these tips:
Get Rid of the Clutter

The first step towards a clear lawn is letting go. Holding on to clutter and junk by placing them in your yard is a fatal gardening mistake. Blocking out the sun, gathering gunk, and leaking out toxic chemicals; these old and unused equipment can damage your plants and soil. To keep this from happening, it's best to keep an annual inventory of the things that you can still use and those that need to be thrown.
This list should be followed strictly to prevent hoarding. Broken furniture and accessories can be sold to junkyards, play equipment can be donated, while overgrown trees can be moved and pruned. If you have a tree that's taking up too much space, or is getting too hard to care for, you can always contact the nearest company for tree moving services in Toronto.
Invest In Good Seats
Comfortable seating is a crucial part of lawn decor. Good seats will allow you to relax and spend a longer time outdoors. You might think that simple wooden lawn chairs are enough. However, if you want to make your garden as cozy as possible, then it's better to invest in a deep seating set.
From lounge chairs, chaise lounges, rocking chairs, sofas, and more, these seats provide more cushion and comfort. You can even attach umbrellas and place them by the pool. However, you also have to take care of these chairs as they are more exposed to the elements than the ones indoors, making damage is more likely. During rainy or snowy weather, make sure to cover them up, or keep them under the shade.
Know Your Dream Landscape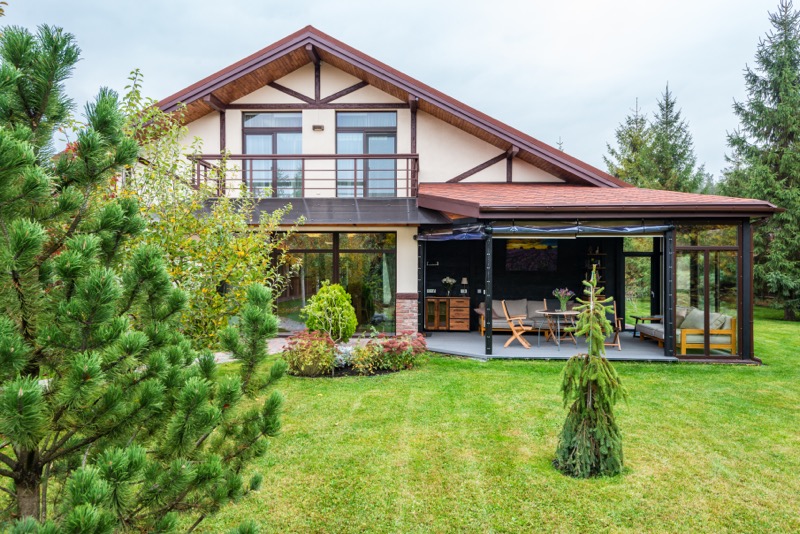 Everyone has their own vision of a garden paradise. Some may want to feel like they're in the Hawaiian tropics sipping their smoothies, while some would prefer the wild jungles of Brazil or the deserts of Mexico. Whatever your vision may be, it's best to do some research first to determine which plants fit and complement each other.
Your garden's architecture should also suit the primary habitat of these plant species. And, from a scientific standpoint, it's also best to avoid bringing in foreign seedlings that may disrupt the garden's ecological balance. To know more about this, you can visit greatnorthernregreenery.com.
Design a Cozy Deck
The deck is your garden's nesting spot. It's where you can sit down in the shade and pop open a Molson to unwind. So, uncomfortable plastic chairs, and rusty grills are not enough to make it cozy. Instead, try decorating it with a sofa, pillows, flower pots, blankets, and lanterns where you can settle down for a long conversation, read, meditate, and more.
Don't Block the View
If your home has a view, then don't block it! Keep your lawn open by removing hedges, trees, huge furniture, and shrubberies that may cover it up. If you need to remove view-obstructing trees, then you can always call in experts for tree removal services in Markham. And, always remember that when you're creating garden borders or landscaping, make sure that it blends well with the view and doesn't compete with it.
Keep Things Warm
The best way to make your garden warm and cozy is through a fire pit. Placed in the center or concrete part of your garden, it's an area where everyone can gather round. However, you have to make sure that it stays far away from flammable materials such as wooden decks, roofs, and pillars. Fire extinguishers should also be installed nearby in case of emergencies.
Keeping your garden welcoming and homey is not an easy task. It requires constant cleaning and maintenance to ensure that everything is in good shape. This might seem too stressful and time-consuming, but it's all going to be worth it when you're welcomed by a beautiful and cozy lawn every day.