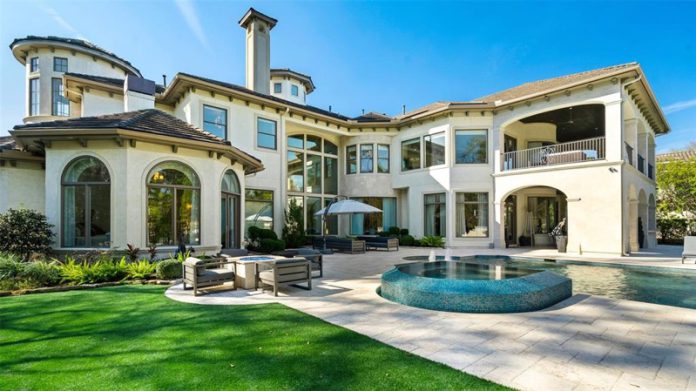 Houston, Texas is a city renowned for its thriving economy, vibrant culture, and rich history. As one of the largest cities in the United States, Houston offers a plethora of opportunities for real estate investors and homebuyers alike. In this blog post, we will take a closer look at the luxury property market in Houston, delving into its unique features, trends, and the factors that make it a desirable destination for those seeking upscale living.
Understanding Houston's Luxury Property Market
Introduction to Houston's Luxury Property Market
Houston's luxury property market is a dynamic landscape that caters to discerning buyers looking for opulent residences and world-class amenities. From sprawling mansions nestled in exclusive neighborhoods to high-end condos in the heart of the city, Houston offers a wide range of luxury properties to suit diverse tastes and lifestyles.
Houston's Growing Economy and Its Impact on Luxury Real Estate
The robust and diverse economy of Houston plays a significant role in driving the demand for luxury properties. With a strong job market, thriving industries such as energy, healthcare, and aerospace, and a business-friendly environment, Houston attracts affluent individuals who seek both career opportunities and a luxurious lifestyle. The city's economic stability and growth potential make it an ideal choice for real estate investments.
Desirable Neighborhoods and Enclaves
Houston boasts several prestigious neighborhoods that epitomize luxury living. River Oaks, known for its stately mansions and tree-lined streets, is a sought-after enclave that has long been associated with wealth and exclusivity. Other desirable neighborhoods include Memorial, Tanglewood, and West University, where luxury properties blend seamlessly with upscale amenities and a strong sense of community.
Architectural Excellence and Unique Design
Houston's luxury properties are often distinguished by their architectural excellence and unique design elements. From contemporary masterpieces with sleek lines and floor-to-ceiling windows to Mediterranean-inspired estates with grand entrances and lush landscapes, these homes showcase the creativity and craftsmanship of renowned architects and designers. Each property tells a story of luxury and sophistication, offering residents a truly exceptional living experience.
Trends and Insights in Houston's Luxury Property Market
Rise of Vertical Living: Luxury Condos and Penthouses
In recent years, there has been a growing trend towards vertical living in Houston's luxury property market. High-rise condos and penthouses are in high demand, offering residents panoramic views of the city skyline, exclusive amenities such as rooftop pools and fitness centers, and a low-maintenance lifestyle. This trend reflects the desire for a luxurious urban living experience combined with the convenience of being in close proximity to business districts, cultural attractions, and fine dining establishments.
Emphasis on Smart Homes and Sustainable Living
As technology continues to shape the real estate industry, Houston's luxury properties are embracing smart home features and sustainable design principles. From energy-efficient appliances and solar panels to integrated home automation systems, these homes are designed to enhance comfort, convenience, and environmental sustainability. Buyers are increasingly seeking properties that combine luxury with eco-consciousness, contributing to a greener future.
Amenities and Exclusivity: The Key Differentiators
Houston's luxury properties go above and beyond in offering exclusive amenities that cater to the discerning tastes of high-net-worth individuals. Private spas, state-of-the-art fitness centers, wine cellars, and private theaters are just a few examples of the lavish amenities available in luxury residences. These amenities create an unparalleled living experience and contribute to the overall exclusivity and desirability of the properties.
The Impact of International Buyers and Investors
Houston's luxury property market has also seen a significant influx of international buyers and investors in recent years. The city's strong international connections, diverse cultural offerings, and favorable economic climate attract individuals from around the world who seek to invest in Houston's real estate market. This global interest not only adds to the city's prestige but also drives competition and further propels the growth of the luxury property market.
Conclusion: The Allure of Houston's Luxury Property Market
Houston's luxury property market offers a world of possibilities for those seeking an unparalleled living experience. With its thriving economy, desirable neighborhoods, architectural marvels, and a range of trends and insights, Houston continues to captivate real estate investors and homebuyers alike. Whether you're drawn to the city's vibrant urban lifestyle or the tranquility of its exclusive enclaves, Houston's real estate splendor promises a truly extraordinary place to call home.