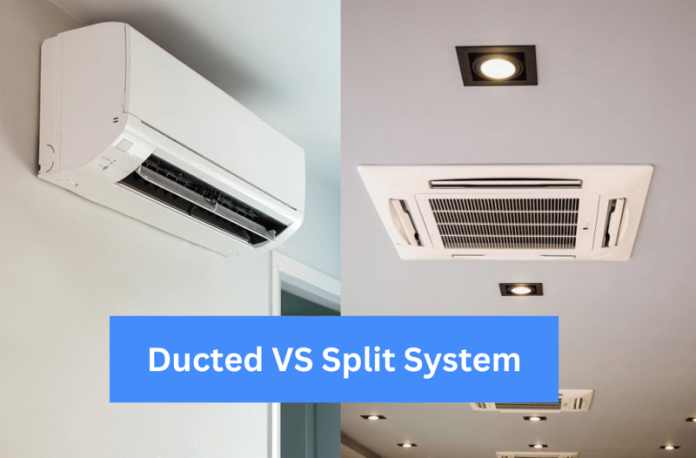 In the sweltering heat and humidity of an Australian summer, air conditioning is a must. Three out of four homes today use air conditioning to be cool and comfortable throughout the year.
If you don't already have central air conditioning in your house, you'll want to know what to look for in a system.
The most common types of air conditioners are ducted and split systems, but which is superior? Well, this might be somewhat tricky to answer, folks, because both have their uses.
Before you choose one of them, you should know that there are many things to think about, including the size of your home, the local climate, and your financial situation. The ideal system is energy efficient, so it won't break the bank to install and will keep your home comfortably cool in summer and warm in winter.
Find out the differences between ducted and split-system air conditioners with our guidance, folks. In order to help you decide between a ducted and a split system air conditioner for your house, we've put together this detailed guide to help you weigh the pros and cons of each. You can discover more here https://thepropertytribune.com.au/lifestyle/how-to-stay-cool-on-christmas-day-with-a-forecast-max-temperature-of-30-across-australia/.
Okay, so let's begin!
Comparing Ducted and Split System Air Conditioning for Your Home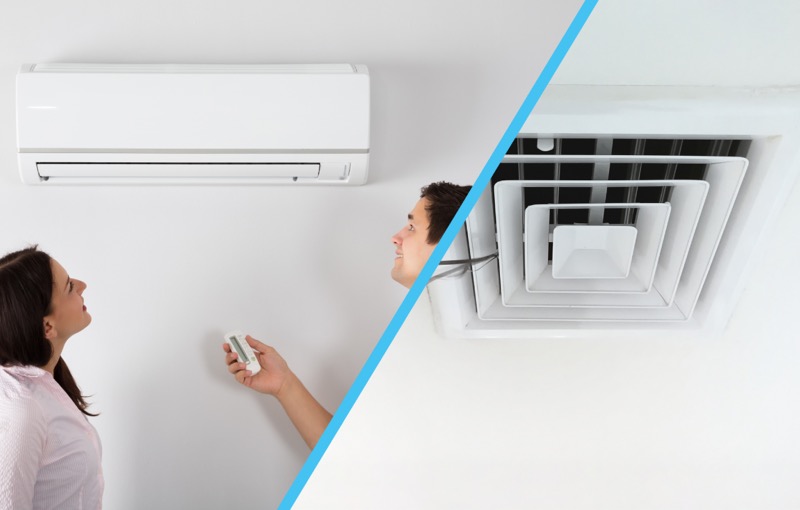 You should know the differences between the two types of air conditioners before deciding which one is best for your home, even though they both perform admirably in terms of cooling and heating.
While ducted air conditioning is the most economical choice for a whole house, heating and cooling a single room with a split system is far more cost-effective.
When you compare and contrast each model's features, you can determine which one is best for your needs.
1. Installation
Due to the increased difficulty of installing ductwork, ducted air conditioners are more expensive up front than split systems. If you want cold air to be distributed throughout your home, you'll need a system of ducts and vents installed in the ceiling. Therefore, the layout of each property dictates how the ducts are designed.
While it's more cost-effective to have a ducted air conditioning installed during construction or renovation, not all preexisting structures are suitable for the addition of such a system.
Since split-system air conditioners normally don't necessitate major structural alterations to your home, their installation is typically quick and simple. Split systems come in a variety of sizes, so you can pick the one that works best in your home and with your budget.
2. Aesthetics
Both split and ducted air conditioners have bulky compressor outside units, but ducted systems are more aesthetically pleasing. Every room has its own set of outlets and controls, but the ductwork and central fan coil unit are concealed in the ceiling.
Linear grilles, bar grilles, and 4-way directional grilles are just some of the many types of ducted air grilles available to you.
Split systems can take up way more space because you have to put a unit on the inside wall of each room you want to cool. Depending on the brand or type, the internal unit may be too big to blend in with the decor of your home.
In comparison to ducted air conditioning, the noise level of split systems is quite high. Keep in mind that the installation of several split system units will result in an increase in background noise.
3. Performance
You should be aware that a ducted air conditioning systems have a higher initial cost but lower operating costs over time. With a ducted system, you can control the temperature in your entire home or office from one convenient location.
More vents can be installed in larger rooms because ducted systems are tailored to your home's specific layout. You can save even more money on utility bills by zoning the house so that only certain rooms need air conditioning.
If you need to cool down only one room or a single space, a split system air conditioner is your best bet. You can choose a model with a lower impact on the environment and your utility bills thanks to the energy rating sticker.
Split systems only provide heating and cooling in the areas where the internal units are installed. Large rooms or rooms with inner walls can be particularly challenging for them. If you want to regulate the temperature in every area in your house, you'll need to buy multiple units or a multi-head system.
4. Maintenance
Regular maintenance is required for all air conditioners, but split systems are typically less complicated to care for. The filters are easily removable and washable, so there's no need to call in a pro every time one needs to be changed.
To keep the system running at its best, it is important to have the units and coils professionally serviced on a regular basis. Over time, you may spend more on repairs if you have more than one split system unit.
On the other hand, a yearly expert servicing is recommended for ducted air conditioning units. A skilled expert is required to service the concealed parts in the roof, as clogging the ducts would damage their performance.
Because of this, ducted systems may require more regular upkeep than split systems. However, ducted air conditioners are well-known for their dependability and durability, so with occasional maintenance, you can count on them to serve you well for many years. You can find out more here.
Making an Informed Choice with Aircon
How do you decide between a ducted air conditioner and a split system? It all depends on your specific requirements and price range.
A split system air conditioner is a good choice if you need to cool a small area, have limited funds, or value convenience and speed of installation.
A ducted air conditioning system may be a better option if you want a quiet and unobtrusive cooling solution that will effectively chill your entire home.
You can always ask professionals what they think would be the best fit for your home! After all, you want to make the smart choice, right? Oh, and if you want the best performance from your air conditioner, you should have a technician handle the installation.