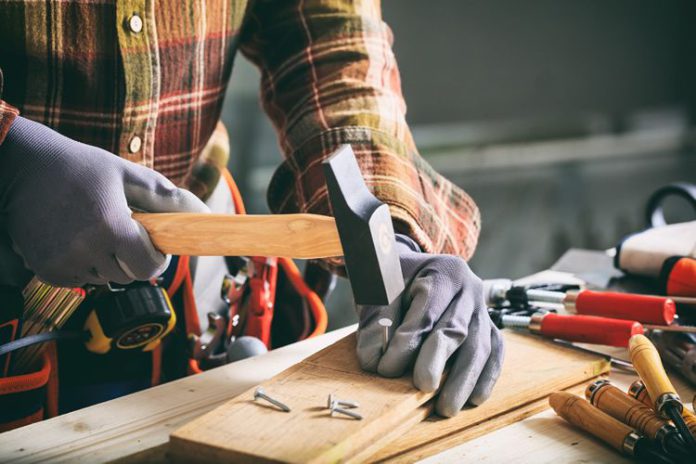 A home extension to your house is a great way to increase both its market value and your quality of life. Doing a fun extension can be an exciting process, one that you've been wishing for a long time, right? It's a great method to make your home more comfortable for you and your growing family.
However, while a home extension sounds lovely, can you do it on your own? Do you have the necessary skills, tools, and knowledge to handle all that work?
Our bet is on "no".
But, don't worry homeowners because you can always count on professional services to take matters into their own hands. And by professional services we mean hiring an expert like a carpenter to take over every single detail!
Can A Carpenter Build Your House Extension?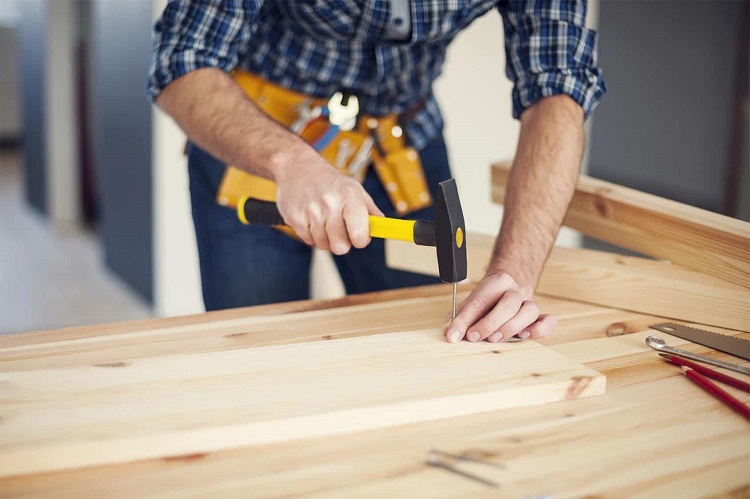 If you want a well-built addition to your house at a reasonable price, hiring a carpenter is your best bet. If you want to add space to your home but aren't sure where to start or what materials will give you the best return, a carpenter can be of great assistance. Continue reading on this link https://www.lucidbac.com.au/ if you're curious to discover more about the magic hands of carpenters!
Hiring a carpenter is money well spent for a house addition because of the carpenter's knowledge, ability, and experience. Extending the size of your home is a significant project that should ONLY be handled by a trained professional in terms of design, budgeting, and construction. A carpenter's advice will be invaluable not only during the project, but also for the upkeep of your property in the long run.
Finding the best carpenter in your region is as easy as getting estimates from several different professionals in the field and making a decision based on pricing, availability, and other factors.
Moreover, maybe you haven't decided yet what kind of home addition you want for your current house. A carpenter can help you decide whether to build outward or upward to make the most of your home's current footprint.
Extending your living quarters outdoors is a great option if you have a sizable yard and want to make the most of it for your loved ones' enjoyment. When you extend out, you increase the size of your land and give your current structures a new function.
If you don't have much room to spread out in the yard, you can always build upward instead. To accomplish this, you can expand your home by adding stories. If you're planning an upper-story addition, a carpenter's inspection of the basement is essential for determining the stability of the home's structure.
Building & Construction
When it comes to building and construction matters for your beloved home, as we've said above, carpenters are your best friends! You can read more on this page.
Still not convinced you need the service of one?
If so, take a look at the benefits we'll go over below!
Save time and money
While DIY may seem appealing at first, it generally ends up taking much longer and costing much more than expected. This is especially true when working with wood to create one-of-a-kind pieces of furniture, fixtures, or home accents.
If you want your project completed on schedule and without going over your budget, hire a skilled carpenter. This is because carpenters typically know how much a certain project will cost. Instead of always chipping in more money to get the project where you want it to be, you will know exactly what to expect.
With professional experience, expertise, and equipment, carpenters can get the job done considerably more quickly than you or I could on our own, all while staying within the client's specified budget.
If time and money are of concern, it's usually best to hire a professional carpenter rather than attempt a repair, renovation, or construction project on your own, no matter how skilled you are.
Quality workmanship
As a rule, the goal of DIY projects is convenience and speed of assembly, not necessarily longevity. We want you to know that that shouldn't be your goal, folks. Why rush through your home extension, only to make a bunch of mistakes along the way and feel frustrated with the outcome?
Amazingly enough, when you employ a professional carpenter, you know the work will be completed in  timely manner and will last a long time. Not to mention that you won't have any problems with your extension at all!
The difference between a well-built and visually beautiful structure and one that seems like it was put together by an amateur is often the level of expertise and experience brought by a professional carpenter.
Oh, and the problem of not having the proper equipment is a common one when it comes to DIY home repairs or extensions. Not only may it be inconvenient to use a different set of tools, but it can also be costly to buy the ones you need.
Don't sweat it, folks, because pros always come prepared with their own set of tools and necessary equipment to provide excellent results for any homeowner!
Renovations
Carpenters are expected to handle a wide range of tasks and responsibilities. They are qualified to undertake any woodworking project, from installing hardwood floors to constructing a new home extension.
But a carpenter's skills aren't limited to construction and installation of new structures or the addition of trim work. You may also rely on them for any kind of woodwork refurbishment or repair in your home, business, or factory.
You may also rely on them for any kind of woodwork refurbishment or repair in your home, business, or factory.
For example, cabinet makers are skilled carpenters who specialise in building or rebuilding kitchen countertops, cabinets, staircases, and storage. Roofers are the carpenters to call if you need work done on your roof or siding, or if you need new rafters, trusses, or beams constructed. Trim carpenters, on the other hand, are the ones to call when your doors or windows are stuck.