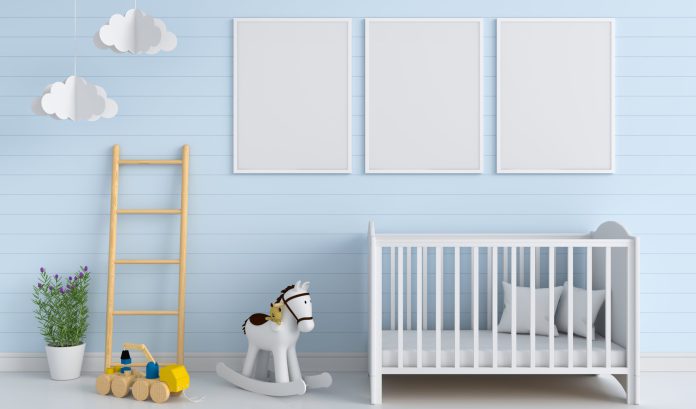 One of the first things you purchase for your little one is a baby cradle. Making sure that you buy the best baby cradle is important because it is essential for your baby's safety. Going to the market and buying just any cradle is not enough. It is a place where your baby sleeps and rests. The cradle you buy must meet all the required safety guidelines so that it suits your little one.
What to look for before buying a baby cradle?
1. Pick up the type that goes well with your baby's age
These cradles and cribs are designed keeping in mind the age of the baby. So, in case you are buying one for your baby from 0 months to 8 months, then you should go for a baby cradle. After 8 months it is advised to move the baby to a crib and later to baby beds.
2. Quality of the mattress
The mattress inside the cradle is the actual place where the baby sleeps and rests. So, it is important to go for a mattress that is sturdy as well as stable. It should fit the size of the cradle and there shouldn't be any loose ends. You should always look for a mattress that comes with mattress support.
3. Compliance with safety standards
Another important consideration is the safety of the cradle. You should make sure that the product complies with accepted safety standards based on its structure, design, usage, etc. Check with the seller what all certification the cradle follows. Never buy a random, non-branded, or non-compliant baby cradle.
4. Automatic swing option
Babies love to be swung while they are put to sleep. They like to get the environment they used to get in their mother's womb. Swinging babies has proved to be an effective method to help them fall asleep. So, while looking for a baby cradle, you can pick up the one that lets you swing the baby safely. Baby cradles have become modern with time. Nowadays these cradles come with an automatic swing option. So, in case you are busy, sleepy, or are tired of swinging the baby, you can choose the automatic swing option so that your baby can enjoy a good night's sleep. This automatic swing feature can be controlled and timed as desired with a simple on/off button.
5. Recorded lullabies
Other than just looking for safety features, you should also look for practical features. One of them is the presence of recorded lullabies in the cradle. Mothers understand that a lullaby is an effective way to put the baby to sleep. But there can be times when you are not available and can't sing for your baby while he is sleepy. In such cases, the stored lullabies in the baby cradle will do the job. Just play the play button and you won't even realize when your baby will sleep.
6. Height of the cradle
You should always choose a cradle that is of a convenient height for you. Babies tend to move a lot while they are sleeping, when they feel hungry, in case they need a diaper change, or even when they miss their mothers. So, the height should be such that the baby doesn't fall off from the crib, and also you can easily see the baby and reach out to him when he needs you.
7. Portable
The cradle that you choose should be flexible so that you can transport it from one place to another. Having a portable cradle is a must because you have to keep moving the baby from one room to another. Some mothers want to keep their babies near them while they are working. You might even want to push the cradle to your bedside so that the baby is supervised even when everybody is sleeping.
8. Don't go for cradles that have specific sleep positions
Some cradles have specific sleep positioners that keep your baby sleeping on their back throughout the night. This is never recommended because a single position might suffocate the baby or cause the risk of SIDS. So, it is better to avoid them and you should also periodically check the baby while he is sleeping.
To conclude
Every parent wants the best for his or her child. Buying a baby cradle can be a crucial decision because it ensures that the baby will enjoy good sleep and rests well. Good sleep is important for their overall development. Also, babies play by moving their hands and legs when they wake up. A cradle is their safety nest. So, the benefits of a baby cradle can't be ignored. Keep the above considerations in mind when you go shopping for a cradle for your baby.
To buy baby cradle online at affordable price, do check Woodsala.com