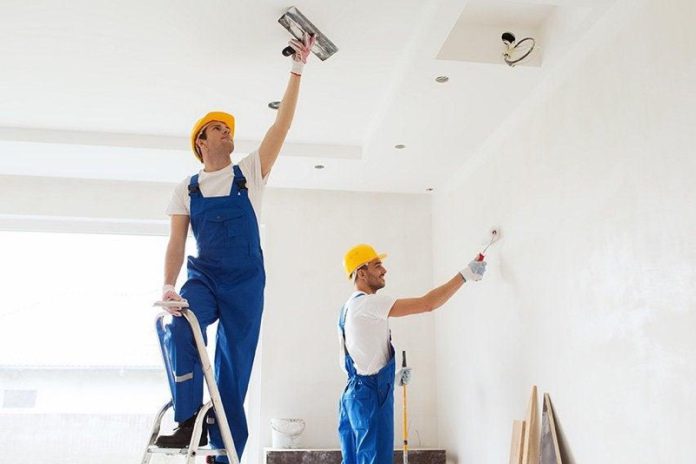 A proper paint job guarantees an increase in a building's aesthetic appeal. However, there are other functional benefits involved. For example, it can improve the building's structural integrity by preventing or significantly limiting the effects of deterioration, corrosion, and damage. More interesting for businesses is how a brand image can be elevated, leading to an increase in profits.
Most times, people do not take advantage of commercial painting services because they know very little or nothing about what it entails. To this end, this article will discuss this subject. You will also get to know some of the clients that can benefit a lot from these professional services. So, ensure that you keep reading to find out more.
Commercial Painting: What Does This Service Entail?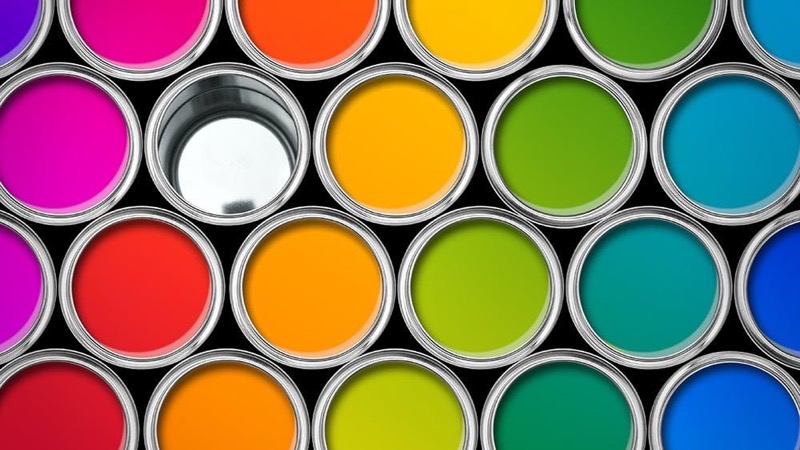 It is the painting of commercial properties by specialized service providers in this line of work. These service providers have the needed expertise, human resource, and equipment required for such projects.
Depending on the nature of the job, there are several operational stages involved. In no particular order, some of the stages involved include the following:
1. Color Consultation
Color is not only seen as a shade by these professionals. It is a statement and the wrong choice is disastrous. This is why these professionals are very invested in ensuring that clients choose the right color.
This consultation service involves asking questions that would inform the right color choice. For example, information about your business's official logo and operations can help in choosing the right color(s).
2. Surface Preparation
These professionals are also interested in their clients enjoying the benefits of the paint job for a long time. This informs why they thoroughly prepare the surface to be painted.
This could involve scraping off dirt, grime, dust, and even old paint. The goal of doing all these is to have something that will stand the test of time.
3. Interior Painting
These professionals make sure to use the right kind of paint for indoor spaces. Paints with the right texture quality and color have to be used. Factors such as lighting and space utilization are seriously considered when making the choice.
4. Exterior Painting
The exterior parts of commercial properties need to be eye-catchy. This is about attracting the business's target audience through visual means. As a result, the right paint texture, product, color(s), and design are engaged.
The physical demands of the outdoor environment also need to be taken into serious consideration. For example, the end product should not only be good-looking but well able to deal with prevalent weather and climatic conditions. You can read this article to find out more about painting house exteriors.
Timely Execution
Businesses are a large part of commercial painting companies' clientele. As a result, their services are not supposed to adversely affect business operations. This is why the timely execution of projects is of utmost importance and this requires:
Operational staff members that can deliver quickly without compromising on quality
Overall company expertise and experience
Tools, materials, and equipment that guarantee speedy execution of projects
The right commercial painting company is supposed to have all these. This is to ensure that projects are executed well and on time.
Maintenance & Repair Service
Clients can get an extension on the lifespan of their paint job by taking maintenance and repairs very seriously. Some signs suggest such services are needed and they include the following:
Visible spills and stains
Chalking
Cracking
Paint Discoloration or fade off
Peeling/flaking paint
Mold/mildew growth
You should reach out to commercial painting professionals for maintenance or repair services if you notice any of these.
Regulatory Compliance
Depending on your location, some local regulations guide how these projects should be executed. Failure to adhere to these guidelines can get you on the wrong side of the law. For example, the guideline may state the compelling need to use eco-friendly paints.
Commercial painting professionals are well aware of these regulations. Knowledge of these regulations is even usually a requirement before they are awarded their license. So, engaging their services will ensure that you comply with these local regulations.
Clientele of Commercial Painting Companies
These professionals offer their services to a wide range of clients. Some of them are listed and briefly discussed below:
Healthcare Facilities
This includes nursing homes, clinics, hospitals, and other facilities in the medical and healthcare industry. The goal is not just to offer something beautiful but hygienic and soothing, as well.
Educational Institutions
These professionals can offer their services to educational institutions at all levels. This could be colleges, high schools, universities, and more. The goal is to enhance the learning experience by making it look conducive.
Real Estate Companies
Quality paint jobs increase the value of real estate properties. No one understands this better than developers. This is why they work a lot with commercial painting service providers.
Shopfronts & Offices
Having quality paint jobs done on shopfronts and offices can lead to an increase in profit. This could happen as more customers are attracted to the business. It also helps shopfronts or offices get a professional look.
Hospitality Industry
Businesses in the hospitality industry also use the services of these professionals. This is to increase the aesthetic appeal of the environment; which in turn positively impacts on customer experience.
Manufacturing, Industrial and Warehouse Facilities
These professionals offer their services to manufacturing, industrial, and warehouse facilities to help them deal with corrosion. This improves structural integrity and enhances safety, among other things.
Sport Facilities
Stadiums, recreational centers, and other kinds of sporting or gaming arenas can be painted to enhance spectator and athlete experience. This is by creating the right level of dynamic atmosphere and a good paint job can contribute to making this happen.
Conclusion
The expertise and experience of commercial painting service providers come in very handy for various kinds of clients. We have discussed what the services of these professionals entail and some of the clients that they service.
So, you can make the most of their services. However, it is essential to work with the best. This is to ensure that you enjoy all the benefits of having a paint job.