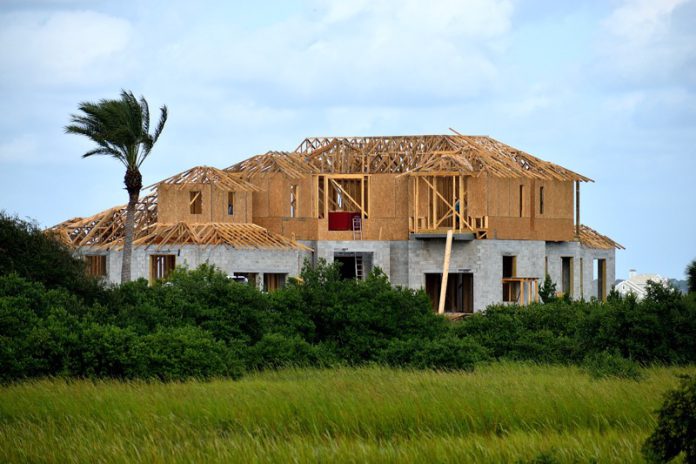 Building a custom home is a significant undertaking that requires careful planning, attention to detail, and the expertise of a reputable custom home builder. Selecting the right builder is crucial to ensuring a successful and satisfying homebuilding experience. Custom home builders specialize in bringing unique visions to life, tailoring every aspect of a home to fit the homeowner's specific needs and desires. In this article, we will explore key factors to consider when choosing a custom home builder. By understanding what to look for in a builder, you can make an informed decision and create the home of your dreams.
Experience and Expertise
When it comes to building a custom home, experience matters. Look for a custom home builder with a proven track record and a portfolio of successfully completed projects. Experience indicates that the builder has a deep understanding of the construction process, knowledge of building codes and regulations, and the ability to navigate potential challenges effectively. An experienced custom home builder will have a network of trusted subcontractors, suppliers, and architects, ensuring a seamless and efficient construction process. Additionally, expertise in custom home design and construction techniques allows the builder to bring innovative and creative ideas to the table, enhancing the overall quality of your home.
Reputation and References
A builder's reputation is a strong indicator of their professionalism, reliability, and the quality of their work. Seek recommendations from friends, family, or local real estate professionals who have worked with custom home builders in the past. Additionally, take the time to research and read online reviews and testimonials. A reputable custom home builder will be transparent and willing to provide references of previous clients. Reach out to these references to gain insights into their experience working with the builder, the builder's responsiveness to concerns, adherence to timelines and budgets, and overall satisfaction with the final product.
Customization and Design Capabilities
One of the key advantages of hiring a custom home builder is the ability to create a home that reflects your unique style, preferences, and lifestyle. Look for a builder who offers comprehensive customization and design capabilities. They should have a process in place to understand your vision, listen to your ideas, and collaborate with you to bring them to life. An experienced builder will have a team of architects, designers, and craftsmen who can translate your ideas into detailed plans and specifications. Consider reviewing their past projects to ensure they have the ability to deliver the level of customization and design excellence you desire.
Communication and Transparency
Clear and open communication is essential for a successful homebuilding process. A reputable custom home builder will prioritize communication, keeping you informed about every stage of the project. They should be responsive to your questions, provide regular updates, and address any concerns promptly. Transparency in terms of budgeting, scheduling, and change orders is also crucial. A builder who provides detailed estimates, outlines the construction timeline, and communicates potential cost implications of design changes demonstrates their commitment to transparency. Effective communication and transparency foster trust and collaboration, ensuring a smooth and enjoyable homebuilding journey.
Quality Craftsmanship and Materials
The quality of craftsmanship and materials used in your custom home significantly impacts its durability, functionality, and aesthetic appeal. Look for a builder who takes pride in their workmanship and uses high-quality materials. Ask the builder about their construction standards, the types of materials they use, and any warranties offered. A reputable builder will have a strong network of trusted suppliers and subcontractors who provide top-notch materials and exceptional craftsmanship. Request to visit their previous projects to assess the quality of finishes, attention to detail, and overall construction integrity.
Organization and Project Management Skills
Building a custom home involves coordinating multiple tasks, tradespeople, and timelines. An organized and skilled custom home builder will have effective project management systems in place to ensure a smooth workflow. They will handle permits, inspections, and other administrative tasks on your behalf, saving you time and stress. Inquire about their project management approach, including how they track progress, manage subcontractors, and handle any unforeseen issues. A builder who demonstrates strong organizational and project management skills will be better equipped to deliver your home within the agreed-upon timeframe and budget.
The Right Custom Home Builder for You
Selecting the right custom home builder is critical to the success of your homebuilding project. By considering factors such as experience, reputation, customization capabilities, communication, craftsmanship, and project management skills, you can make an informed decision that aligns with your vision and expectations. Remember to conduct thorough research, review past projects, and engage in open communication with potential builders. Building a custom home is a significant investment, and partnering with a trusted and competent custom home builder will ensure a smooth and rewarding homebuilding journey, resulting in a residence that truly reflects your dreams and aspirations.