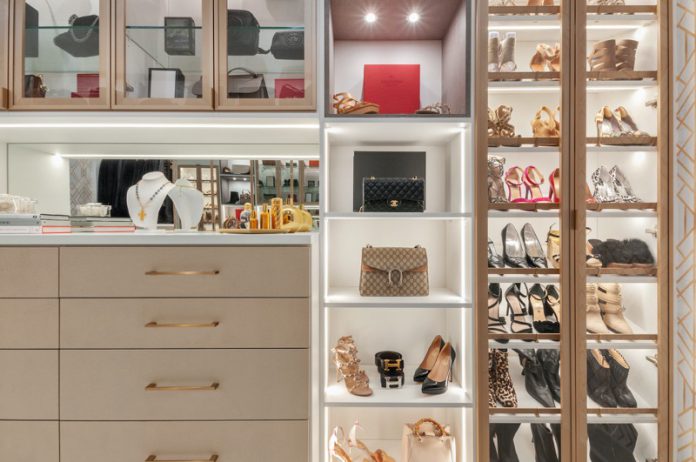 It would seem there would be little challenge to create a magnificent closet system if the budget and the space were limitless. Well, maybe the designer might find some difficulty filling such a massive amount of space – not likely.
While these systems present a fun day on the job, many times, a challenge is more interesting, making the designer think and anticipate the final outcome as much as the homeowner.
A reputed team like you'll find at https://designerclosetguys.com/ will usually prefer the more difficult task.
What does that involve? Designing a budget-friendly custom system with a fraction of the space compared to the deluxe mansion with the "football field-sized" closet area – may be an exaggeration.
How do you go from a champagne budget with virtually no limitations to a beer budget with many restrictions? As a designer, challenges are your forte; it's what you do. Let's look at the tips and helpful suggestions the pros offer on making this custom closet design a reality.
Tips to Create a Custom-Closet Design on a Budget (and in Minimal Space)
Homeowners believe it's virtually impossible to have the sort of dream closets seen in magazines or interior design programs when there's a tight budget and limited closet space.
Fortunately, with expert, knowledgeable designers, a custom creation is possible even under these conditions. Go here for better closet design tricks.
Many designers, in fact, thrive with a challenging prospect and often get the homeowners involved, making a rewarding experience for them as well. What does it take to present a functional and lovely, organized, custom system? Let's review a few tips to prepare the aesthetic.
A massive purge is the first step in the process
If you have a wild wardrobe full of clothing, shoes, and massive clutter that doesn't necessarily belong in a clothing closet, it's vital to begin paring down. The first step is removing items that don't belong there and moving them to a more proper location.
Anything worn to pieces with holes or pilling should be tossed out when removing clothing and shoes. Clothing that hasn't been worn in over three months or more should be donated, as should any items that don't fit and haven't for some time. Embrace who you are and love yourself in the skin you're in.
For clothes that were once trending but have gone out, look for local retro retailers who might be interested in purchasing the items. Once you've maximized your closet space with a core wardrobe, eventually, the hangers will be placed back in the closet backward.
This way, you can pare it down further by recognizing which hangers are still backward in roughly three months' time. These are clothes you are still uninterested in; take those out for donation.
When you buy pieces, permanently remove something to keep the wardrobe to a minimum. You'll be branching out from a neutral focal wardrobe.
View a 3D model of the closet design
We can only envision what something will genuinely look like if we experience it in 3D composition. Viewing it in 2D is not how our brains work, making it difficult to interpret. The closet that you wish for needs to take full advantage of the current space you have available.
Drawers can be added to accommodate more storage, an added row for hanging instead of merely one, adding accessories for scarves, hats, and belts, plus pull-out rods.
You will only comprehend the utility of it if you see the functionality in 3D. Request a model before committing to the system. Find custom closet designs at https://www.thespruce.com/custom-closet-designs-5089127.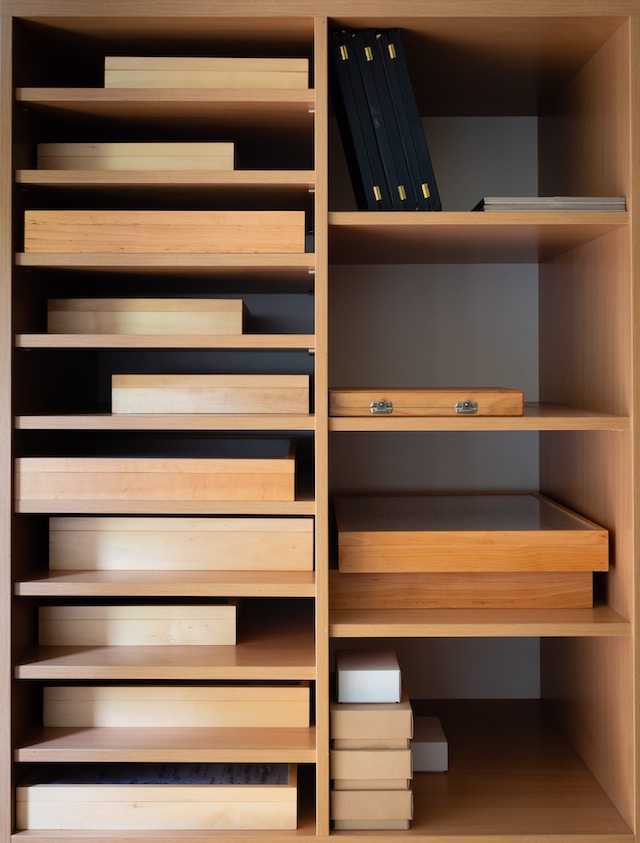 Natural and artificial light will make the space more inviting
No one wants to go into a space that's dark and difficult to maneuver. How can you see the items to select a suitable outfit or accessories without sufficient lighting? It's uninviting and can cause a wardrobe slip – go to the office with two different shoes.
When designing a custom closet on a budget, you can still add some lighting to brighten the space in a few different ways. If adding a privacy window is above your price point, you can get away without natural lighting by adding artificial variants.
If your closet is a walk-in, you can choose a small chandelier, but if it's standard, you can select recessed fixtures or LED-enclosed lighting. These add more light but at a lower price.
To make the space appear even brighter, you should make the closet surfaces white. A laminate will be the most cost-efficient. If white is not your favored choice, you can also go for a pale gray or bone color.
Any of these will reflect the lighting at budget-friendly costs, albeit presenting a stylish appearance.
Final Thought
It can be fun to peruse the massive luxury closets of those who live in large estates or mansions. While these are not practical for the average person's life, it's still possible to take ideas from them that you can incorporate into your budget-friendly custom design.
Part of the reason many standard closets look overcrowded and too small is that people hold onto items they don't use or store items in the closet that don't belong there. When you pare the space down and add adequate storage – for clothing, it will feel luxurious.
Plus, light up the space to make it bright and inviting, with no dark areas. A significant part of opulence is brilliance, which comes from artificial or natural light. No matter what size your closet is, lighting is an easy addition.