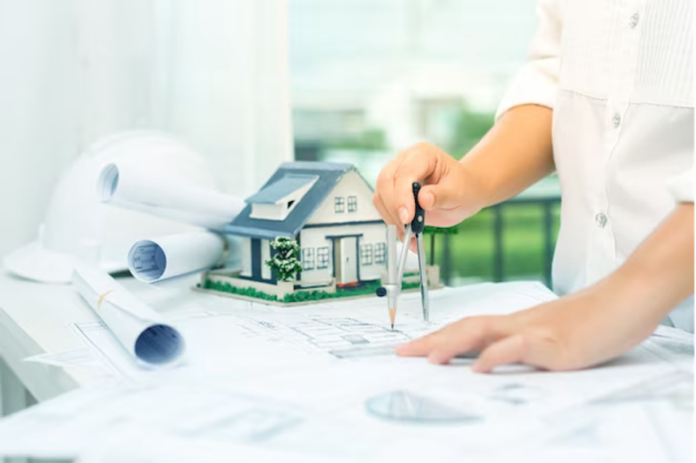 Building your first house can be an exciting journey, but at the same time, it can also be quite stressful! There will be things that constantly need your attention, and though you want everything to go smoothly, at times problems might arise along the way and ruin your plan.
For any first homeowner, it is important to remember that the process of building your dream house begins long before the actual construction starts. Thus, while you can't predict every issue that might come up during the home-building process, you can still reduce them by preparing thoroughly from the first time you plan to build a house.
Below we have curated the important things you should consider to ensure that building your new house goes as smoothly as possible!
1. Plan Your Budget
Make a list of all the materials you'll need to build your dream house. From this, you can start to estimate how much money you will need to do it. Don't forget to include expenses like hiring a construction team and buying any construction supplies. By creating this list, you will be able to keep track of your expenses and avoid any overspending.
Budgeting is important to do right away after you start thinking about building a house. Come up with a realistic estimate of how much you can afford to spend on building your house. The main goal of budgeting is to find a balance between what you want and what you can afford. Do keep in mind that you might have to spend more than what you initially planned. Even if you've set a budget, unexpected expenses might arise. To prevent over budget from becoming too much, from the start you should include miscellaneous costs in your budget to prepare for additional expenses. After all, constructing your first home will involve various one-time costs, such as turning, lawn and garden equipment, and much more.
Most of the time, people will need to borrow money from the bank to build their dream house. But do remember that you should be cautious when doing this. Especially with banks that offer you loans exceeding the actual amount you need. You don't need to build a home that maxes out the full amount of the bank's approved load.
2. Choose the Right Lot
If you haven't purchased a lot for your new home, you should consider talking to the real estate agent to get a rough estimate for the land prices in the areas that you're interested in. The cost of land can vary, depending on the location, property market, and many other factors. You should look for a piece of land that can meet your requirements and fit your budget.
Additionally, after finding the right "one" – don't forget to do some kind of research first related to local factors such as zoning regulations, construction guidelines, drainage conditions, and even soil quality related to the land you are considering buying.
Another important factor worth considering is to ensure that the land is conveniently located near schools, stores, or recreational areas. It might also be best to see whether there are long-term plans related to the area development, this can be a good factor that can help increase your investment value.
3. Selecting the Right Builder
Be very careful in choosing your builder as you'll need to work closely with them for months, or even years to construct your dream home. Choosing the wrong one can lead to several problems that might last for years. Some of the important factors to consider before choosing your builder are their qualification, track record, references, and pricing.
To make an informed choice, gather quotes from at least three different builders for comparison. Afterward, research them carefully by reading reviews from past customers who have used their service. Another way to choose the right and trustworthy builder is by seeking recommendations from friends and family.
4. Designing Your House
This is perhaps the most exciting part of the home-building journey. During this phase, you can bring all your ideas to life. To make this process smoother, consider hiring a qualified architect. An architect can be the key person to help you build your dream house.
Another thing to keep in mind when designing your house is the other necessity that you want to place in your house, for example, the HVAC system. Especially if you are living in a hot region, ensuring you install an air conditioner system in your house is a necessity. But to ensure you are placing the air conditioner in the right place, you should discuss this also with your architect.
Do keep in mind to also hire the right air conditioner service provider such as from luceaircon.sg to install your air conditioner. They can help ensure the installation is done in the right way, and ensure your aircon can run optimally.
5. Handle Legal Matters
Last but not least, you need to also consider all legality matters before building your house. It is crucial to find out what permits you need to obtain in your state. Avoiding legal issues is essential to ensure a smooth home-building process.
Although it might feel stressful at times, you should never overthink your home-building journey and instead focus on enjoying the process. By paying attention to these factors that we've listed above, you will be able to avoid costly mistakes that might occur during the construction process.
Epic books has grown into a service that has won awards and gives millions of families and schools quick, unlimited access to alot of books online.