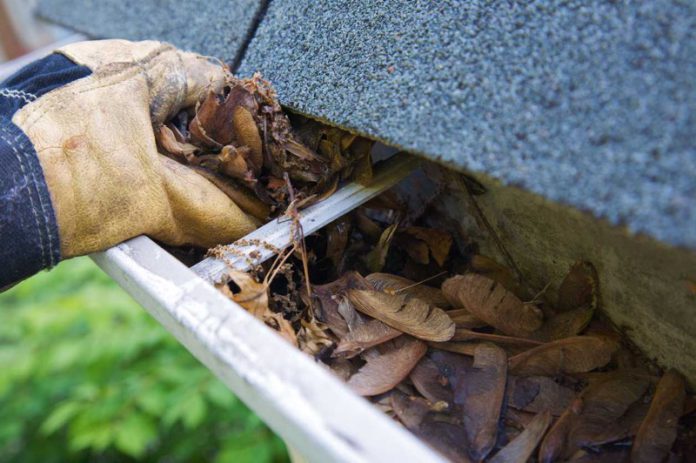 Nobody likes to think about their home's roofing prematurely, but the fact is that it needs to be maintained just like everything else. Depending on where you live, there might be a specific season for roofing work. So when is roofing season in your area? And what should you do to prepare for it? And what are the telltale signs that it's time for a new roof? It all starts with a look at how roofing companies and homeowners alike decide to kick off roofing season. It's probably no surprise to you that it very much depends on the weather.
Rainy Season
The roofing season is typically chosen to avoid the rainy season. That's when homeowners need to be most vigilant about the roof damage and leaks. However, it's always a good idea to have your roof regularly inspected, even during non-rainy seasons, to ensure that there are no underlying problems and so that you can get your roofing repair or replacement scheduled just in time for fair weather.
Winter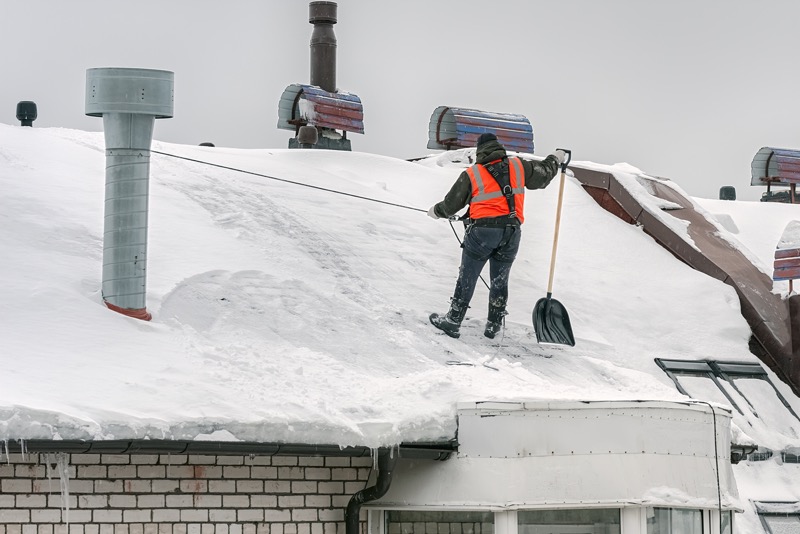 Roofing season is typically not during winter. In colder climates, the asphalt shingles on a roof can become brittle and break if they are covered in snow and ice. This can lead to water damage and leaks in your home. In fact, many older homes experience "ice dams" where moisture seeps into small cracks, thaws, freezes, and thaws again, and damages the roofing from inside out, as well as vice versa. The best time to have your roof repaired or replaced is typically during the spring or summer, when the weather is warmer and when the material is much more pliable. You wouldn't want to work with brittle shingles if you can help it.
The Best Time To Schedule Roofing
The best time to roof is when the weather is warm and dry. However, depending on your location, there may be higher precipitation that affects when roofing can be done. During the rainy season, it's important to avoid working on the roof if it's raining or if there's a chance of rain in the forecast, as this can cause serious safety hazards.
Roofing season is generally considered to be in the spring and early summer months before the temperature gets too hot and the asphalt starts to melt. However, there are some contractors who do roofing work in the winter months, as long as it's not too cold or icy.
If you live in an area where the weather significantly warms for days at a time, as with chinook weather patterns, winter is technically possible. But it all depends on whether a roofer can get a job done in that time. Sometimes the weather can take a turn, so it's best to approach that situation with caution.
Roofing companies may decide to offer discounts for scheduling roofing repairs during their slower seasons. Roofing season generally falls during the late spring and early summer months as well as fall. Many roofing companies will offer seasonal discounts of 10-15% off the total cost of repairs. For homeowners in need of repair work, calling around to different companies and asking about their seasonal discounts is a great way to save money on expensive repairs.
Is Autumn a Good Time for Roofing?
Roofing season can also take place during the autumn months when the weather is a bit cooler but usually drier – so you can avoid rainy weather in places with higher-than-average annual precipitation. This makes it easier to work on the roof without damaging the shingles and also prevents any rain or snow from coming into contact with the newly installed roof.
This timeframe is often when repair companies are less busy, so you may be able to get a discount or a quicker turnaround on your repair/replacement. Plus, autumn weather is generally milder than summer weather, so it's easier and less dangerous to work on roofs during this time of year. If you're thinking about getting your roof repaired or replaced, late autumn may be the best time to do it.
Depending on your geographical location, the autumn leg of the roofing season can take place as early as September and last through November. If you're thinking about getting a new roof, make sure to schedule an appointment with your local roofing contractor during this time period for optimal results.
If you're like most homeowners, you probably start thinking about your home's roof in the fall. After all, as the weather starts to cool down, it's important to make sure your home is prepared for winter.