Roohome.com – All of us have a special thing that we love the most. The thing can be related to color, especially for a blue lover. If you like blue, this unique design for an apartment might match to you who have a difficult to change your apartment's look. Let Ievgeniia Biriukova as an interior designer to provide an ordinary apartment becomes extraordinary by using blue shades for you.
First of all, Ievgeniia Biriukova puts dark blue shades on the wall by using a blue wallpaper to show blue vibe. She combines the color with some stuff near the bed, such as a blue chair against the dresser and pillows.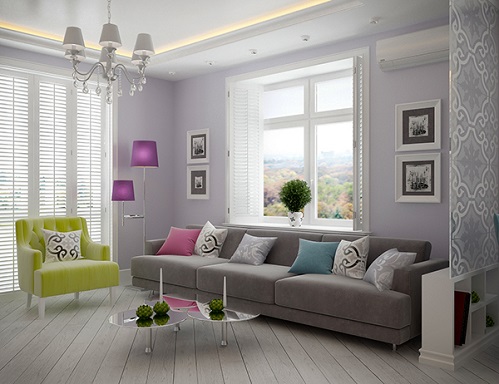 Outside the bedroom, there is an amazing of the living room. Of couse, she never forgets to put a blue colour sensation near the living room. For instance, she put blue pillow on the couch among other pillows.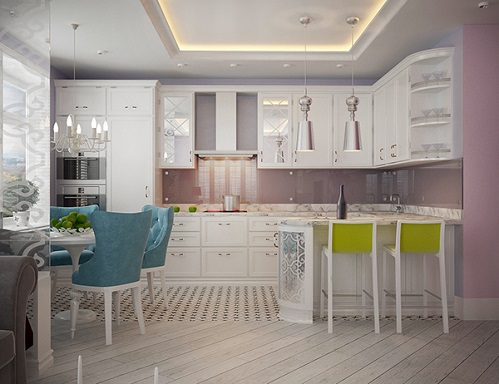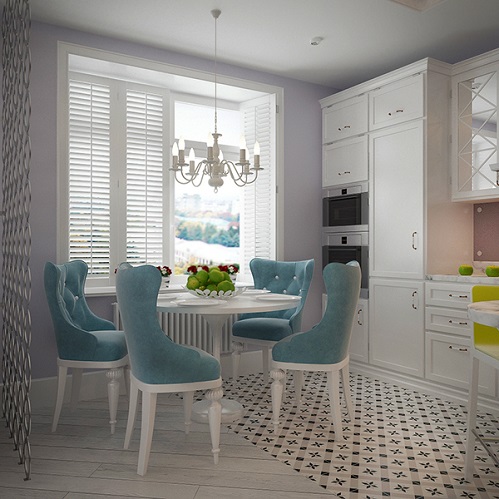 It is as same as in the living room. For a kitchen, she creates the look becomes sunshiny due to a combination between white color and pastel color in it. Besides that, she adjusts the dining table with her first concept. The dining table, she picks a unique design for an apartment chairs color to decorate the view.
Moved to another room, we can say this room on the picture above as family room. To embody amazing blue shades, Ievgeniia Biriukova makes a large bookshelf behind the couch. She chooses a beautiful dark blue as the main color. Actually, not only a bookshelf but also a dark blue is used to decorate TV shelf.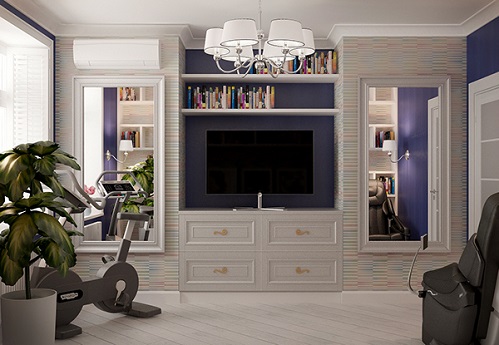 Placing some stuff with blue accents can create an unusual look of your apartment. If you are a blue lover, do not waste your time which is only wasted by think out loud. Follow unique design for an apartment here!