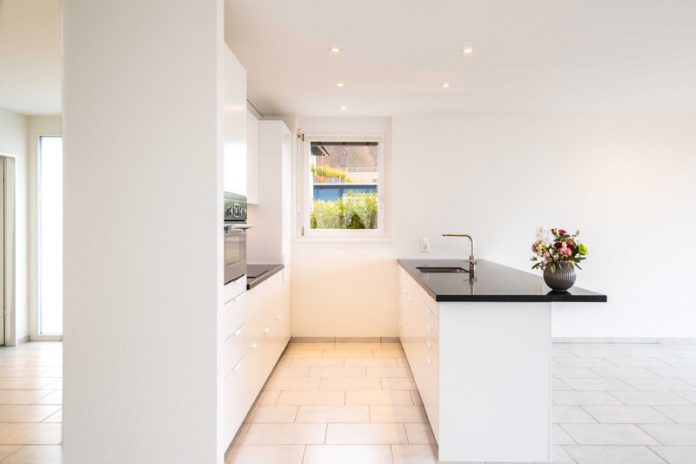 As a homeowner, you have asked yourself this question many times. What do I do with my flooring? Do I go with wood flooring, carpet, vinyl, or tiles? When it comes to flooring ideas for your home, it is best to go with what gives you value for your investment while still improving the aesthetics of your home. Over the last couple of years, tile flooring has increased in demand due to its durability, resilience, and aesthetics. It is one of the most lasting and durable flooring products we have in the market today. Find out more about the immense perks of tile flooring for your home.
Durability
Tile flooring lasts for ages without any signs of deterioration because it is tough and difficult to crack. When installed tile installation in fairfield county, tile flooring can last for up to 20years with proper care and maintenance. Tiles can withstand high traffic areas, which is why even most commercial buildings employ tile flooring. Nevertheless, it is easily repairable if a tile cracks due to high impact, like dropping an extremely heavy object. Tile flooring gives you much-needed durability while improving the aesthetics of your floor.
A wide range of options
Tiles come in distinct designs and patterns to suit the needs of every homeowner. Whether you intend to use one color for the entire floor, different colors, mix-up patterns, etc., the choice is yours. Tiles also come in all sizes, shapes, and textures; from a smooth floor to an earthy texture, you can always choose what is practical for your home. With creativity, tile flooring enables you to create a decorative effect on your home floor.
Requires less maintenance
Unlike other flooring types, tile flooring requires less maintenance, and it will stay looking as good as new. It is the perfect option if you are looking for a flooring option that is easy to maintain and keep clean. Even in high-traffic areas, tiles continue to look great with only regular moping. Besides applying a sealant every 4-5years, you don't have to worry about maintaining your tile flooring.
Environmentally friendly
Tiles are eco-friendly, unlike wood flooring, which comes from wood. Tiles are made of raw materials such as clay, sand, and glasses mixed with other recycled materials to form ceramic tiles. They also act as insulation for your home against weather elements; hence they can reduce your air conditioning costs. Since tile flooring is a hard and smooth surface, it doesn't attract allergens, molds, pollen, and other bacteria.
Waterproof
Tile flooring is waterproof. Tiles are made of a glazed protective layer on top, which protects against water and stain penetration. They are resistant to humidity, making them the perfect flooring option for moist and hot areas. It is understandable why many people use them for bathroom flooring.
Cost-effective
Tiles are less expensive to install compared to other flooring types like wood flooring. These days, they are one of the most affordable flooring options since they come in many types and styles. But think of it this way, they are durable and require low maintenance, making them worth every penny. Although high-end and expensive tiles are in the market, you can always get tiles within your budget.
Boosts your resale value
Installing tile flooring in your home increases your home value and will earn you more resale value if you would like to sell the house in the future. It is attractive, clean boosting your home's value.
The bottom line
Everyone agrees that tile flooring is attractive. Tiles allow you to create a decorative effect on your home floor and last long looking as good as new. With so many perks of tile flooring, it is easy to see why it is a favorite for many homeowners.