Roohome.com – The selection of creative design is suitable for kids bedroom ideas. The use of bright and attractive colors also make the room look more enticing. So, you should combine the right design and color palette to produce the charming room for kids. Besides that, adding some decoration also important to make it more beautiful, before adding the decoration, you will be better ask your children, what are their favorite characters of cartoon or animal? After that, you can visualize it on their bedroom. So, they can feel comfortable there.
Cute kids bedroom design ideas with pastel color
Soft pastel color is suitable for children who are inactive. It also describes the color of happiness and joy. You need to apply it and support it with the perfect decoration. The design below will show you the beauty of creativity. You can see the unique bed frame with wood material that simple but still unique and attractive for kids. It also decorates with the animal wallpaper that still use pastel color.
The room is filled with wooden elements that are friendly for kids. The bed frame, cabinets, and wall decoration made from the wood material and covered with the light brown color. All the feature and furniture in this room is simple and elegant. It also not add lots of decoration that makes the room feel crowded.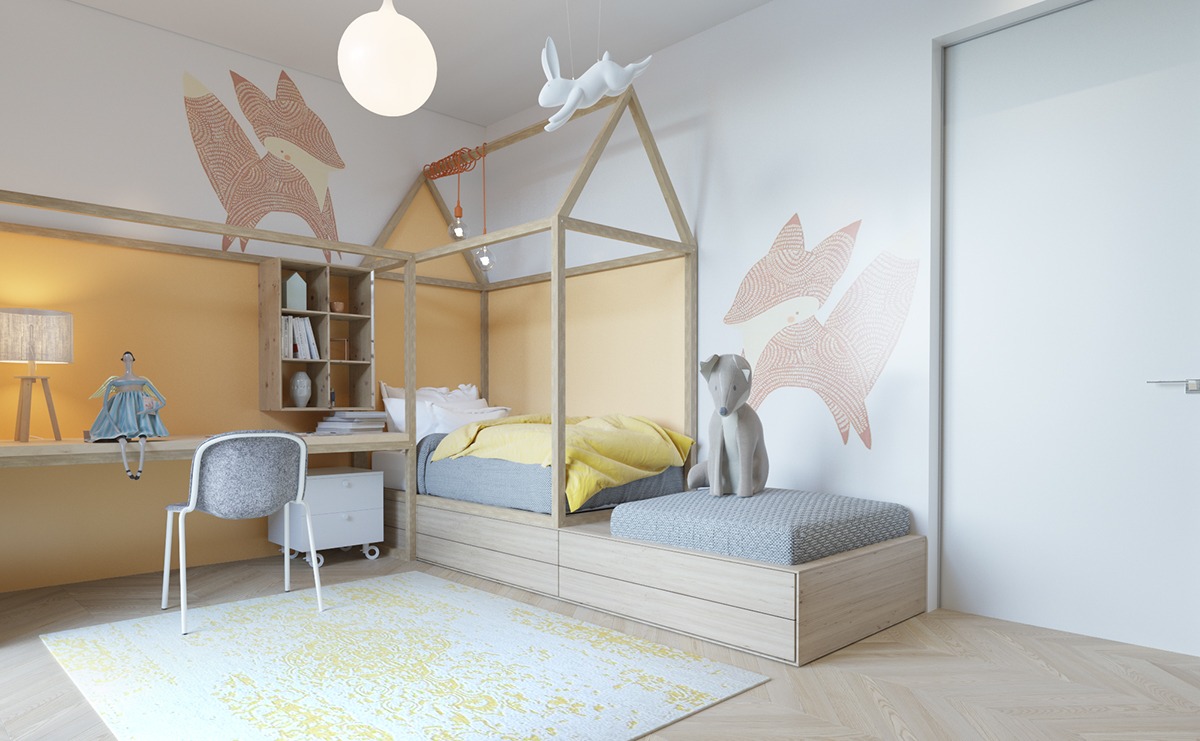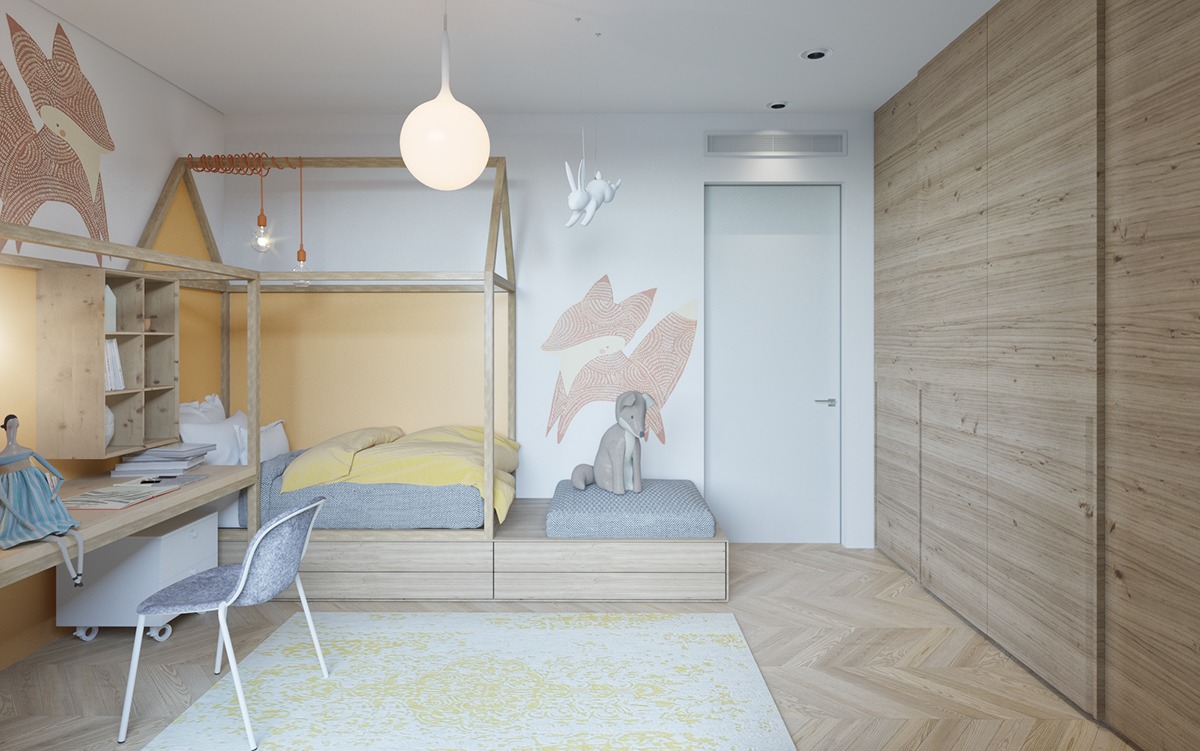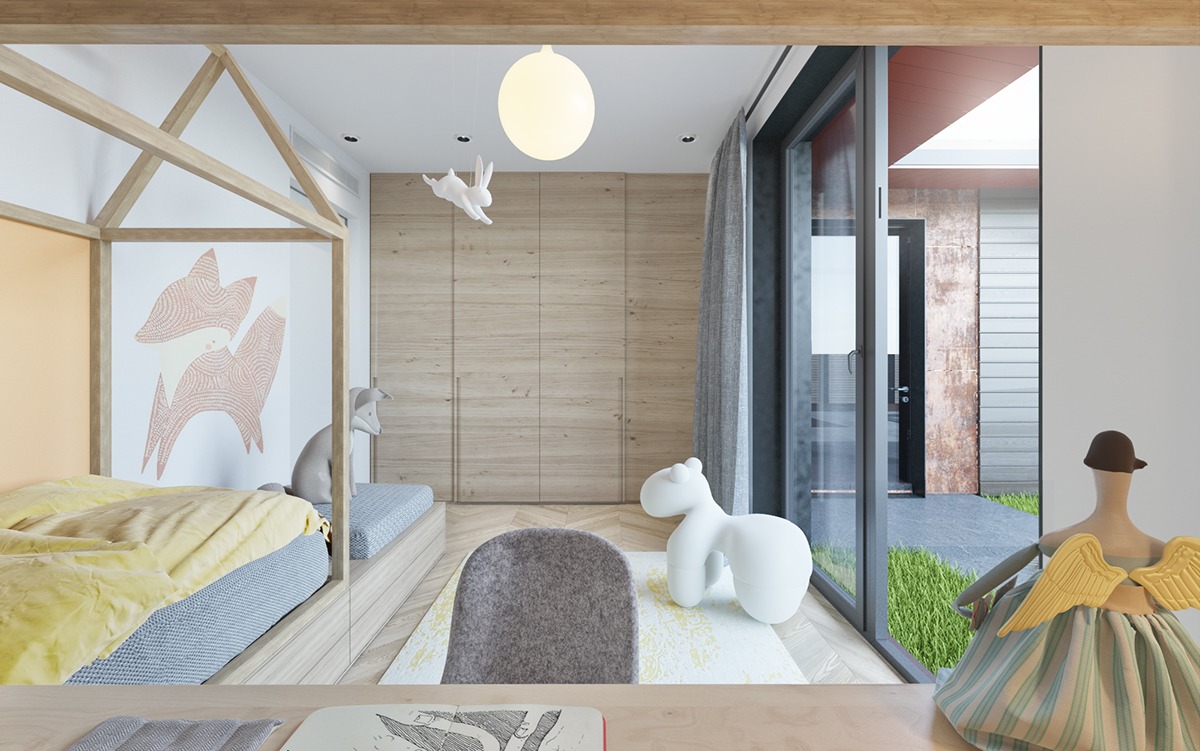 You are possibles to add the sliding door with glass material that can connect the room with the backyard or parents room. So, you can easily control your children activities. Besides that, it also makes your kid's room fresher.
Creative kids bathroom design idea
It will be better to add the creative and attractive bathroom in your kid's bedroom ideas. It can make your kids easily to take a pie or bath anytime. You also need to choose the attractive decoration, so they can like it. Besides that, the use of cute and attractive decoration also will make your kids to going there bravely when its night.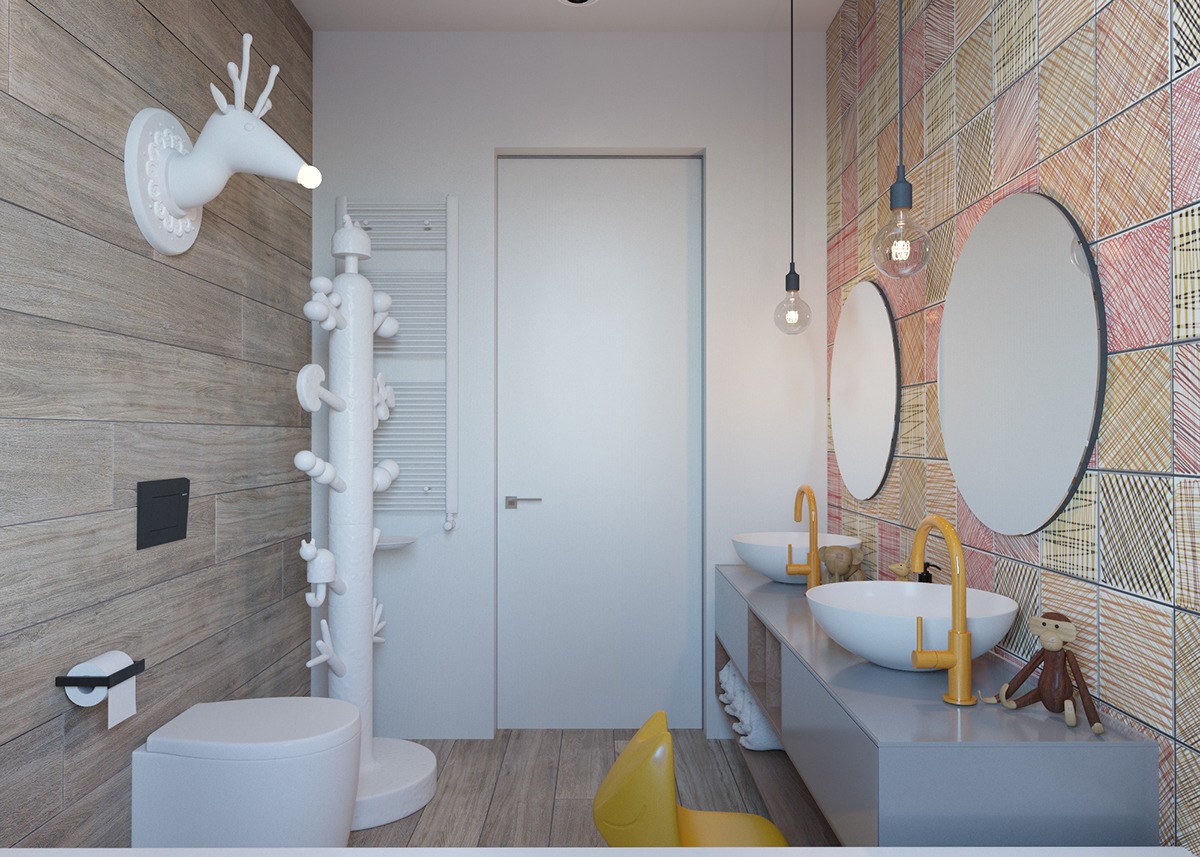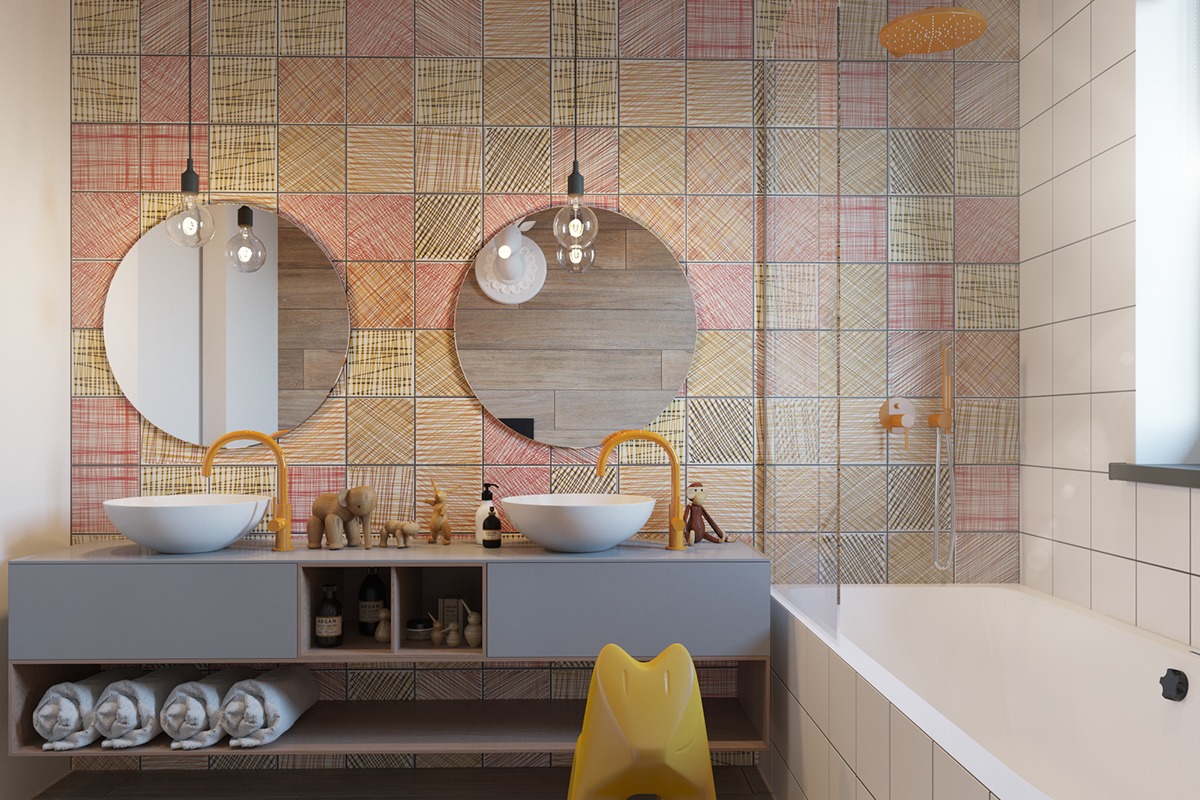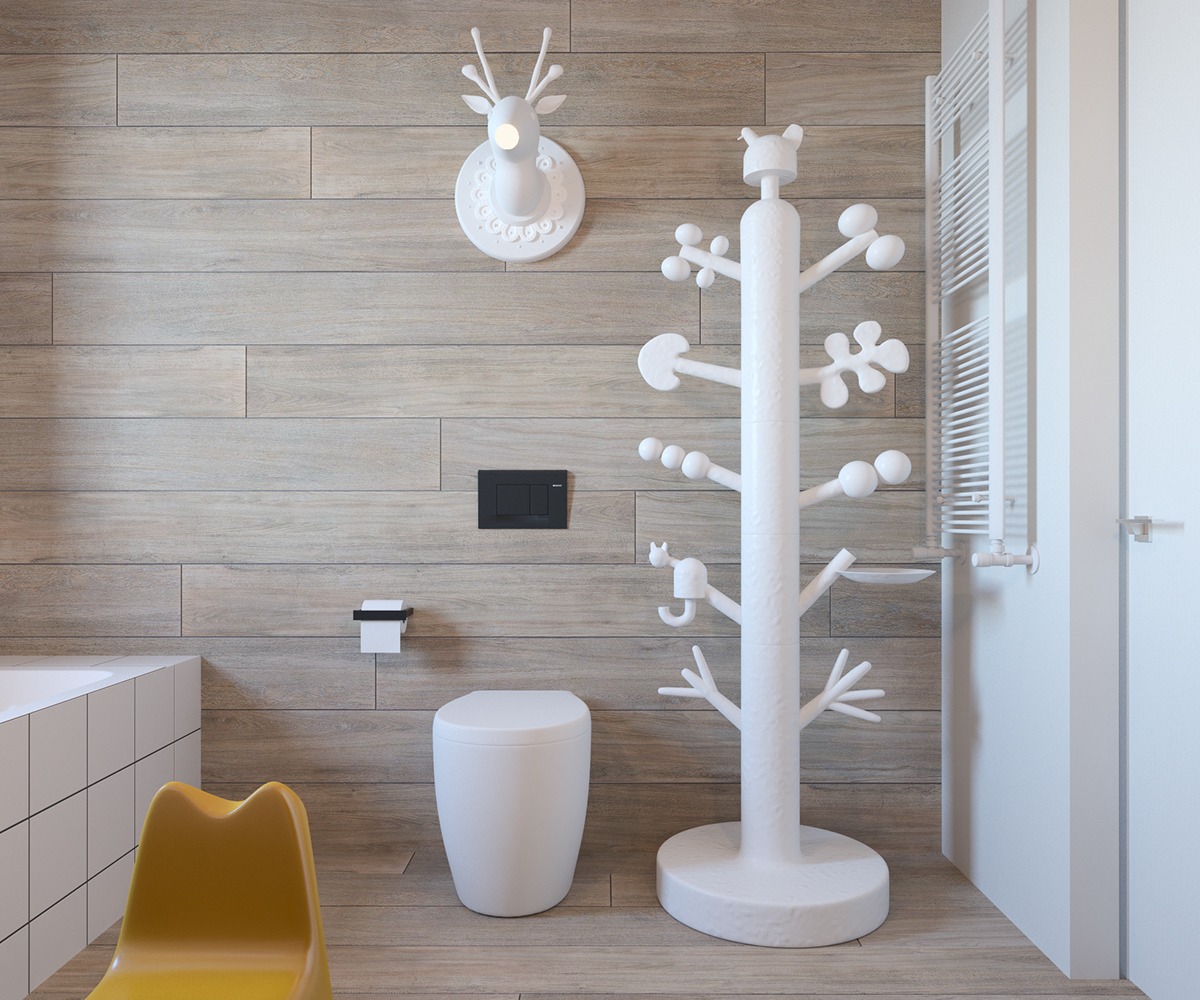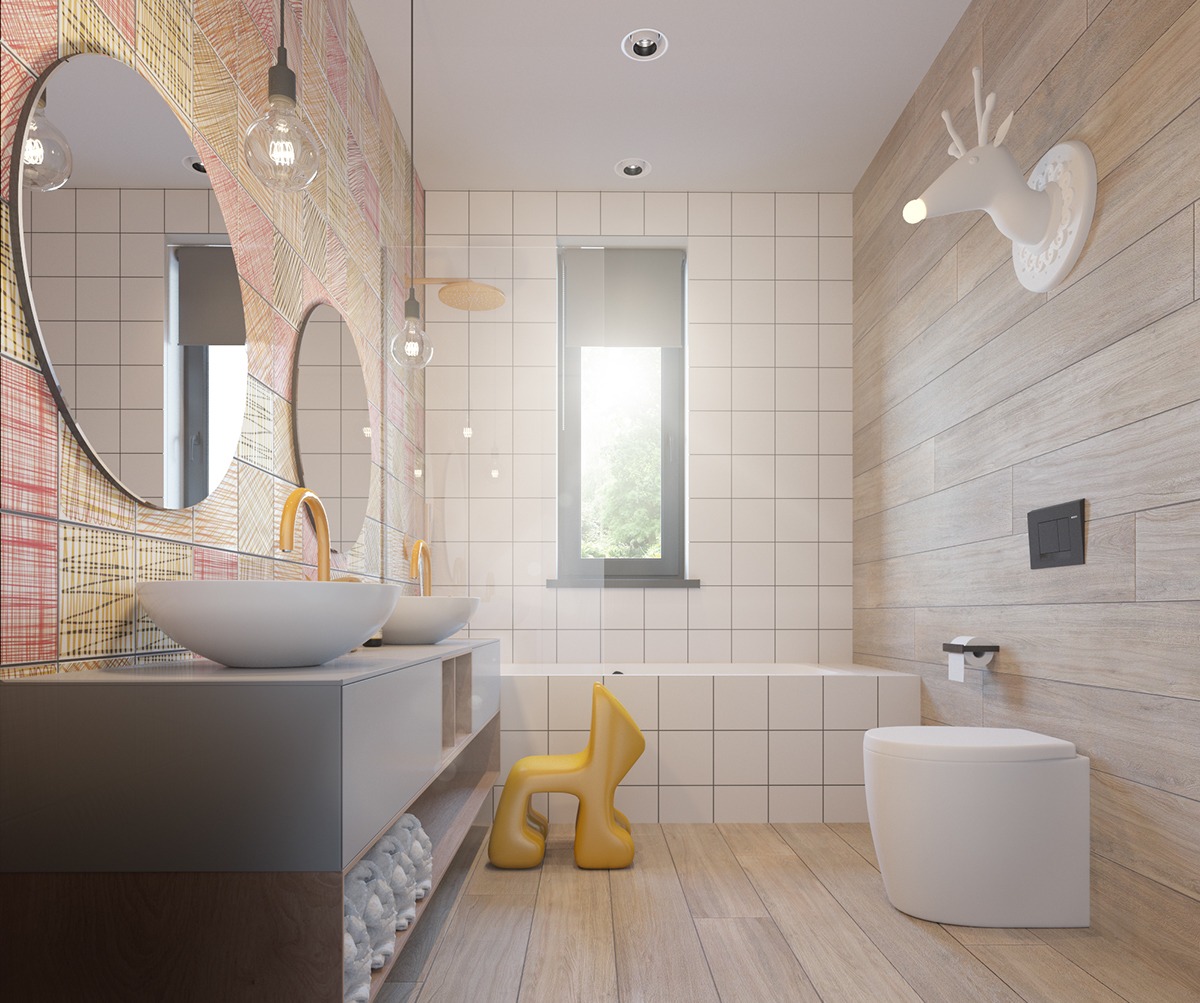 The most important about kids room is the safety of a room. Because most children do the awkward activity that may be dangerous for them, so we need to design it safely. Hopefully, you will like it and apply it for your lovely kids.