Roohome.com – Would you want to get the comfortable space in your dwelling. This apartment designs ideas may give you inspiration in creating the comfort zone in a dwelling. The use of modern interior design makes people easier to follow it. Besides that, It also uses the simple decor that soft and sleek. That supports the room concept properly. It also makes it more attractive.
Modern living room with unique concept
This modern living room was set by the beautiful wall texture and lighting feature beautifully. The white color scheme also makes it looks so soft, sleek and stylish. It is perfect for people who like the luxurious feel in a simplicity. There are not lots of decorations that complicated. So, you can be easier to do the same actions for yours.
Actually, this apartment uses two kinds of material for the floor. There are wood and marble. The use of hardwood floor does not damage the modern concept that designer wants to appear. It also makes the apartment be warmer and cozier. If you want to use a room divider, you can use the glass material. It can make your room still looks wider and fresh. You can see the room divider below! It may give you the inspiration.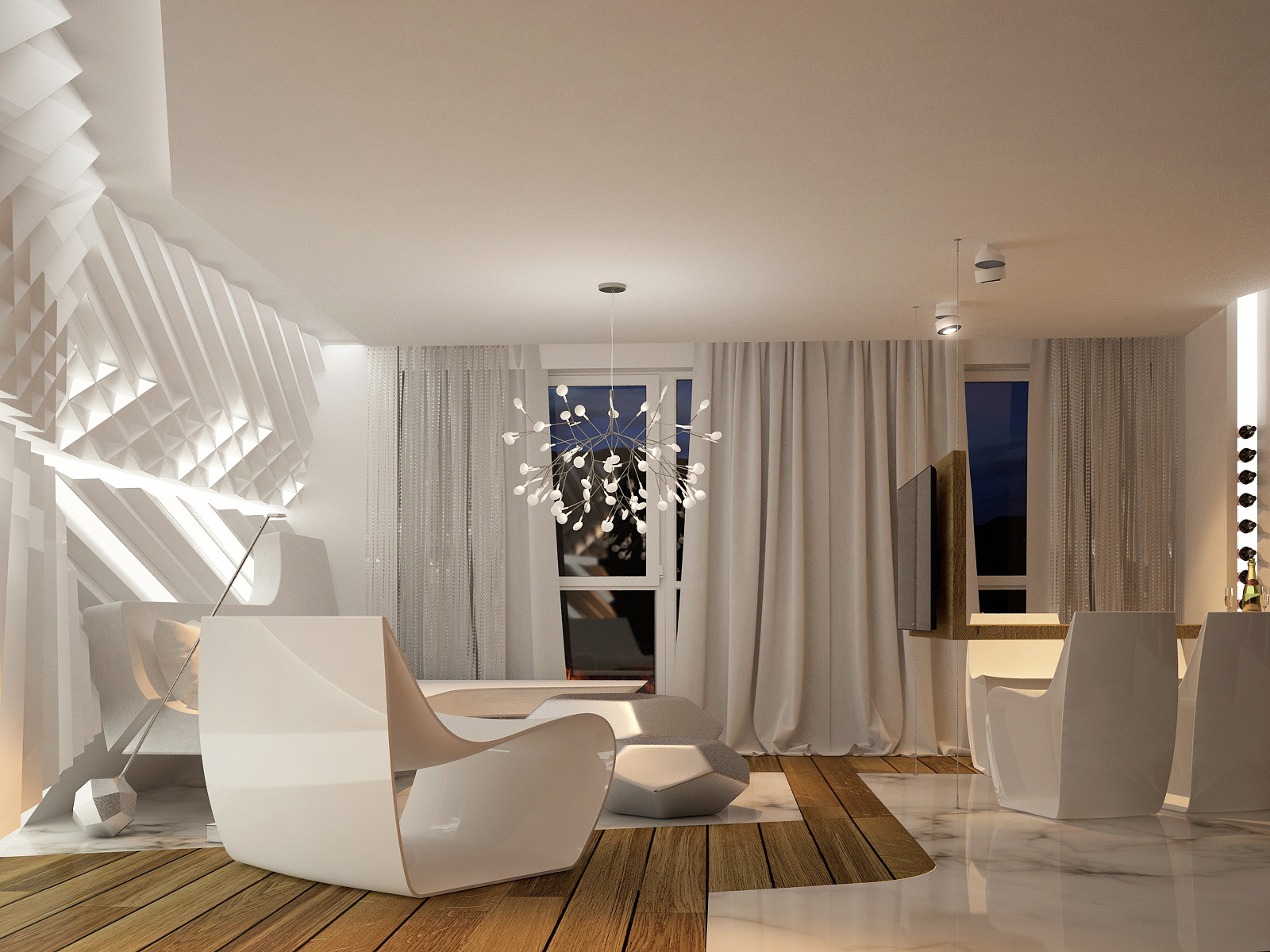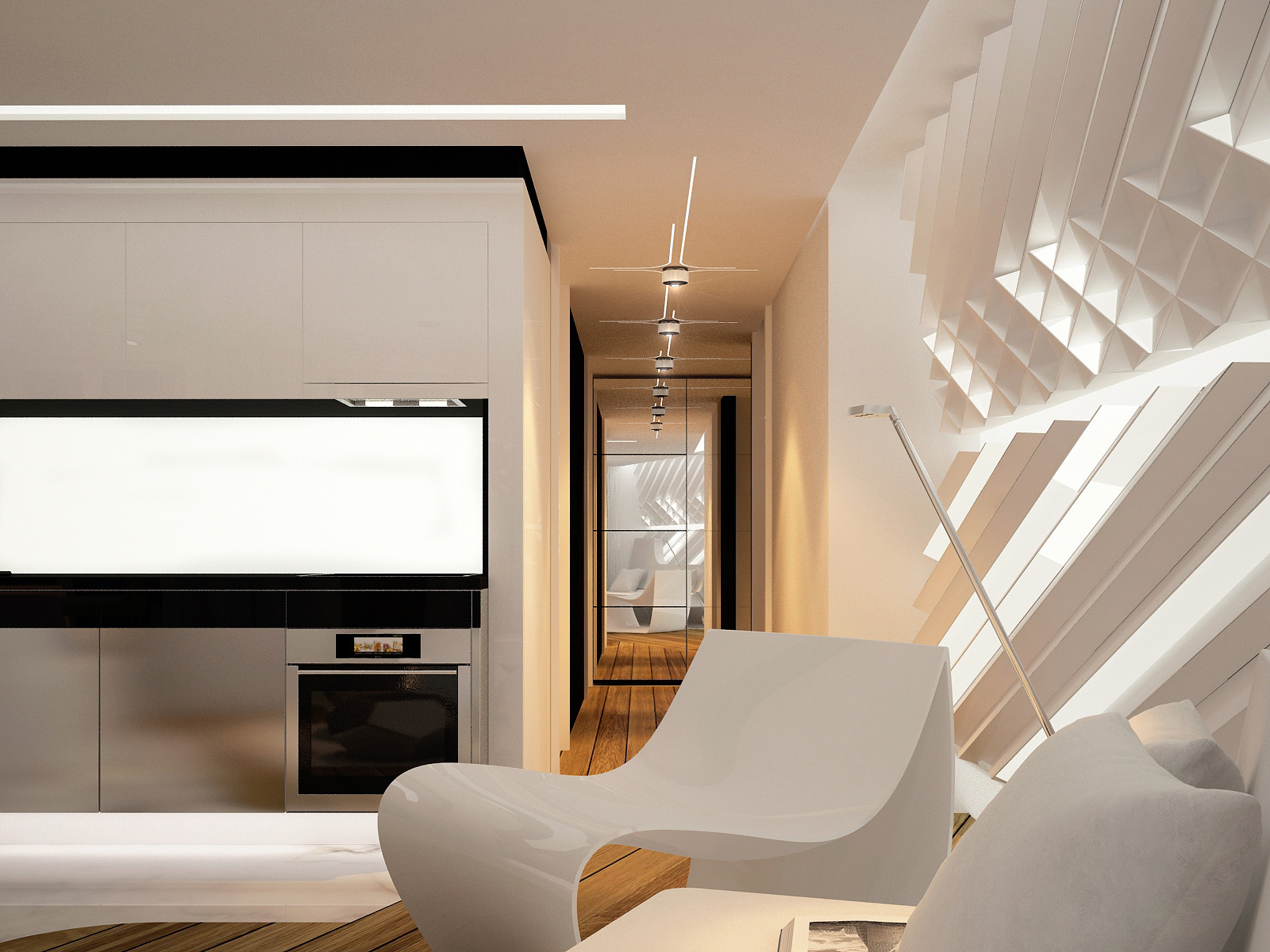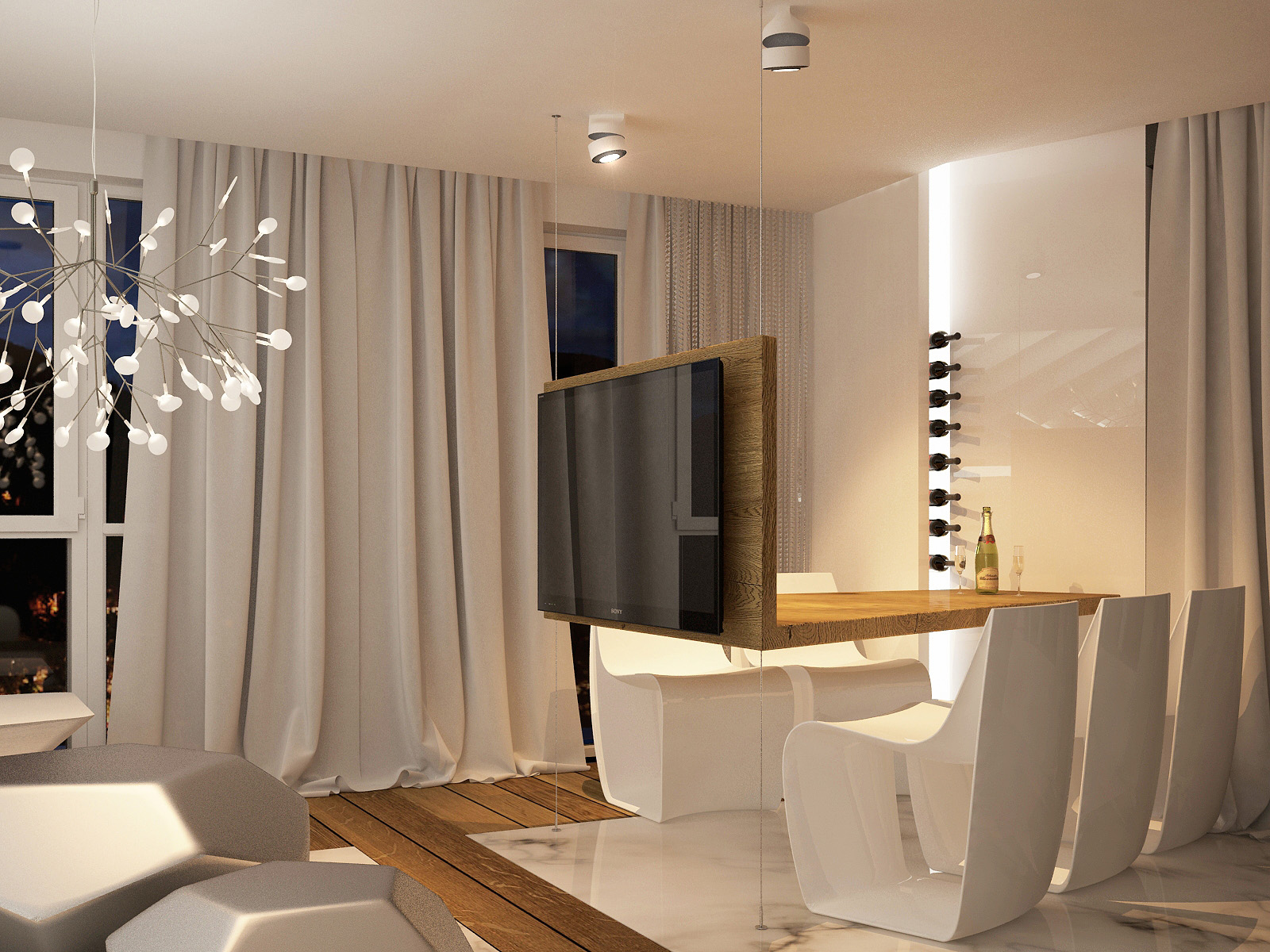 The minimalist concept in a kitchen and dining room work properly. The use of white also makes it more luxurious. That are very simple and more practical for everyone who want to get the beautiful thing with the easiest way.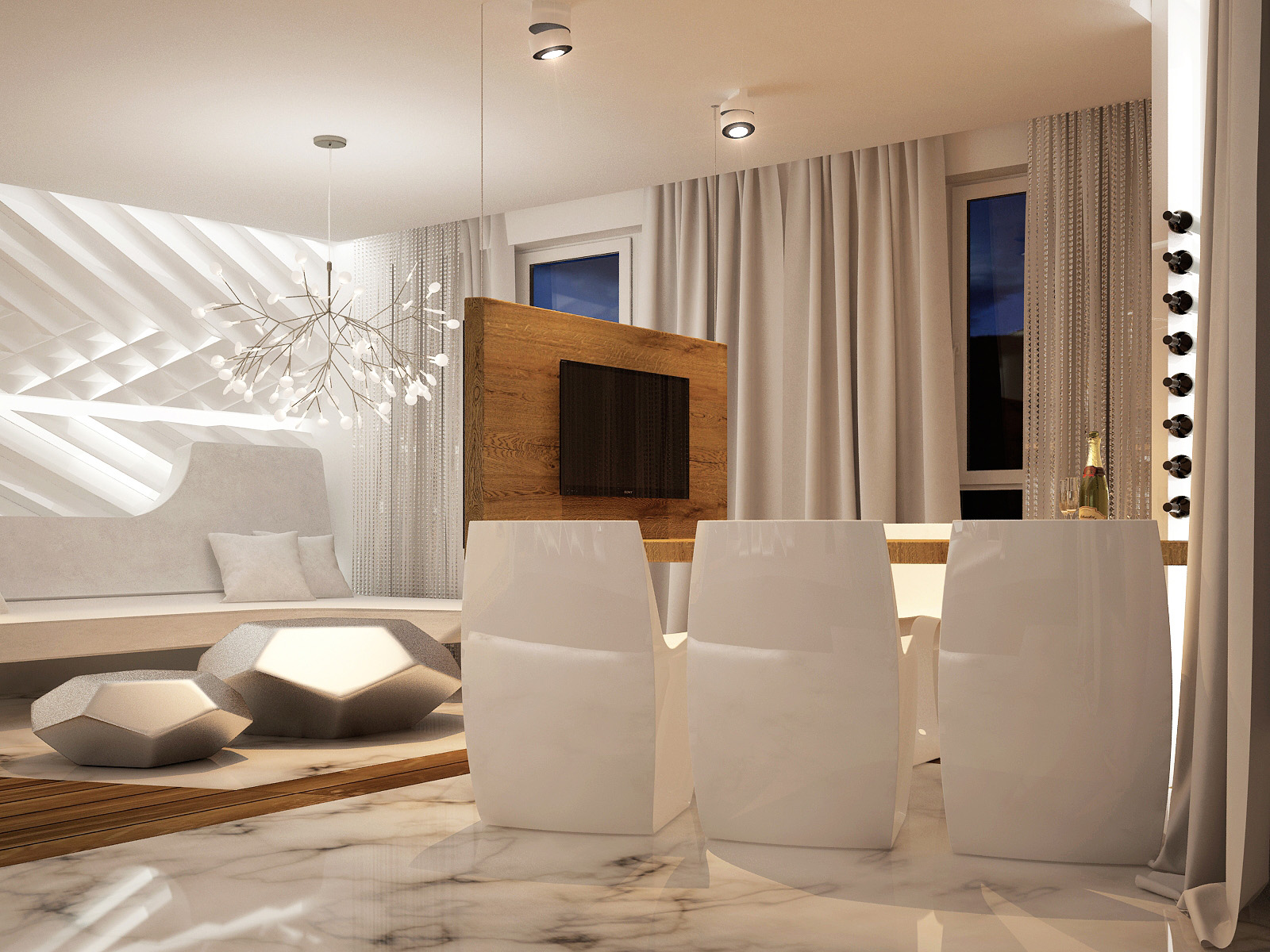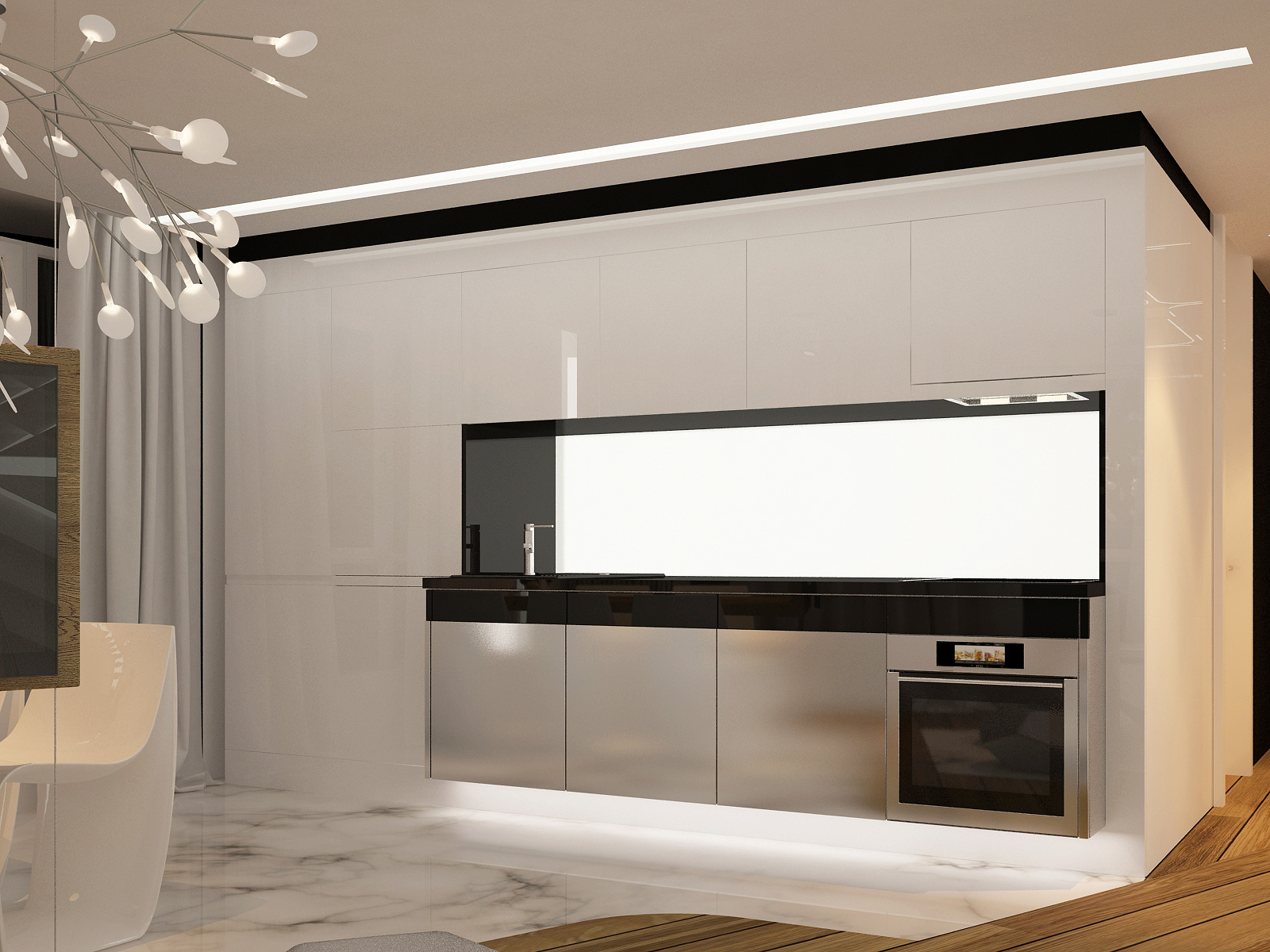 Minimalist bedroom theme
These apartment designs ideas provide two bedrooms with the different style. The master bedroom was designed simply and the second bedroom was designed creatively. It perfects for a young family actually. The first room looks elegant and simple. It also applies the platform concept. An indoor plant also decorates the room naturally.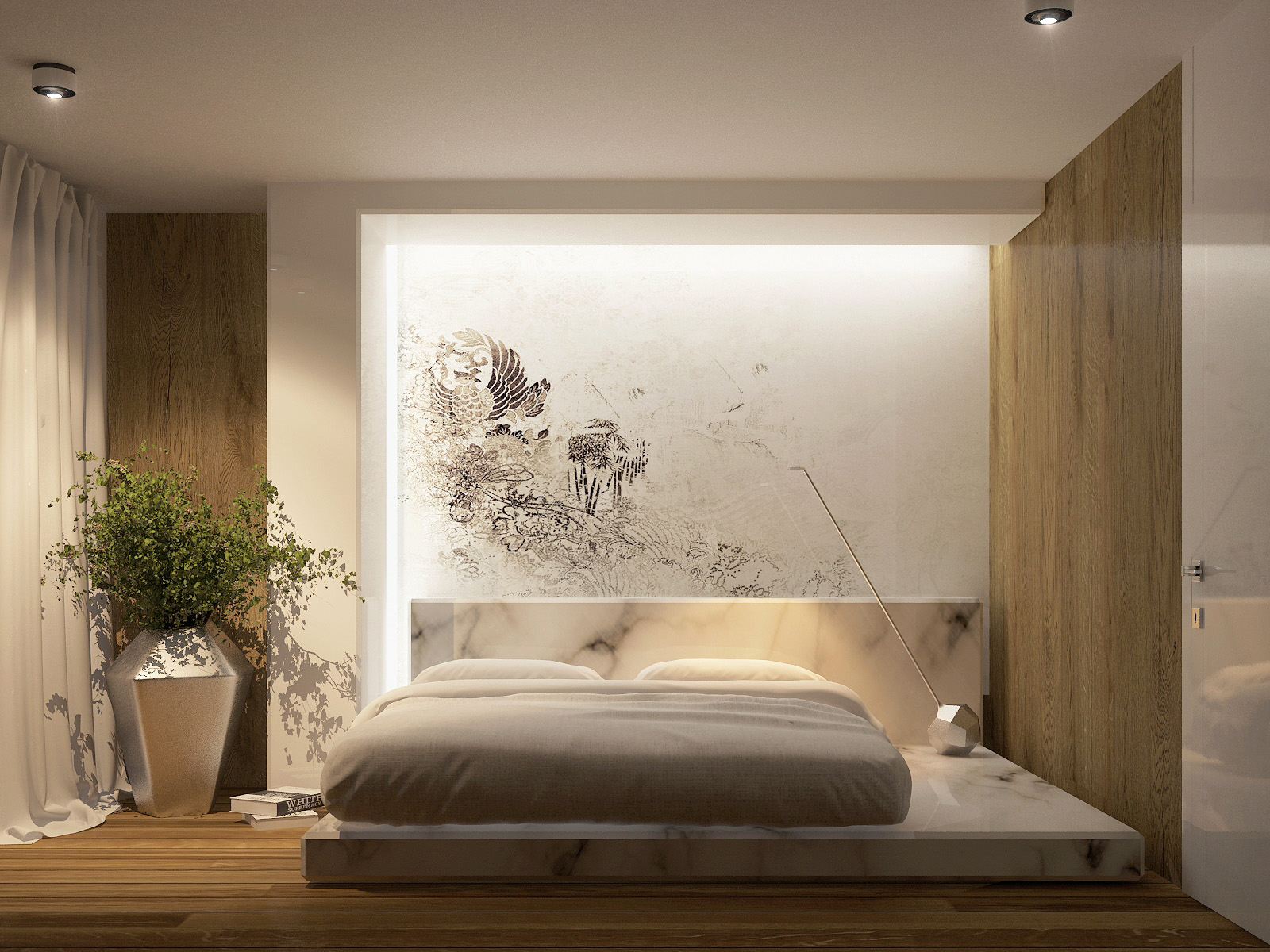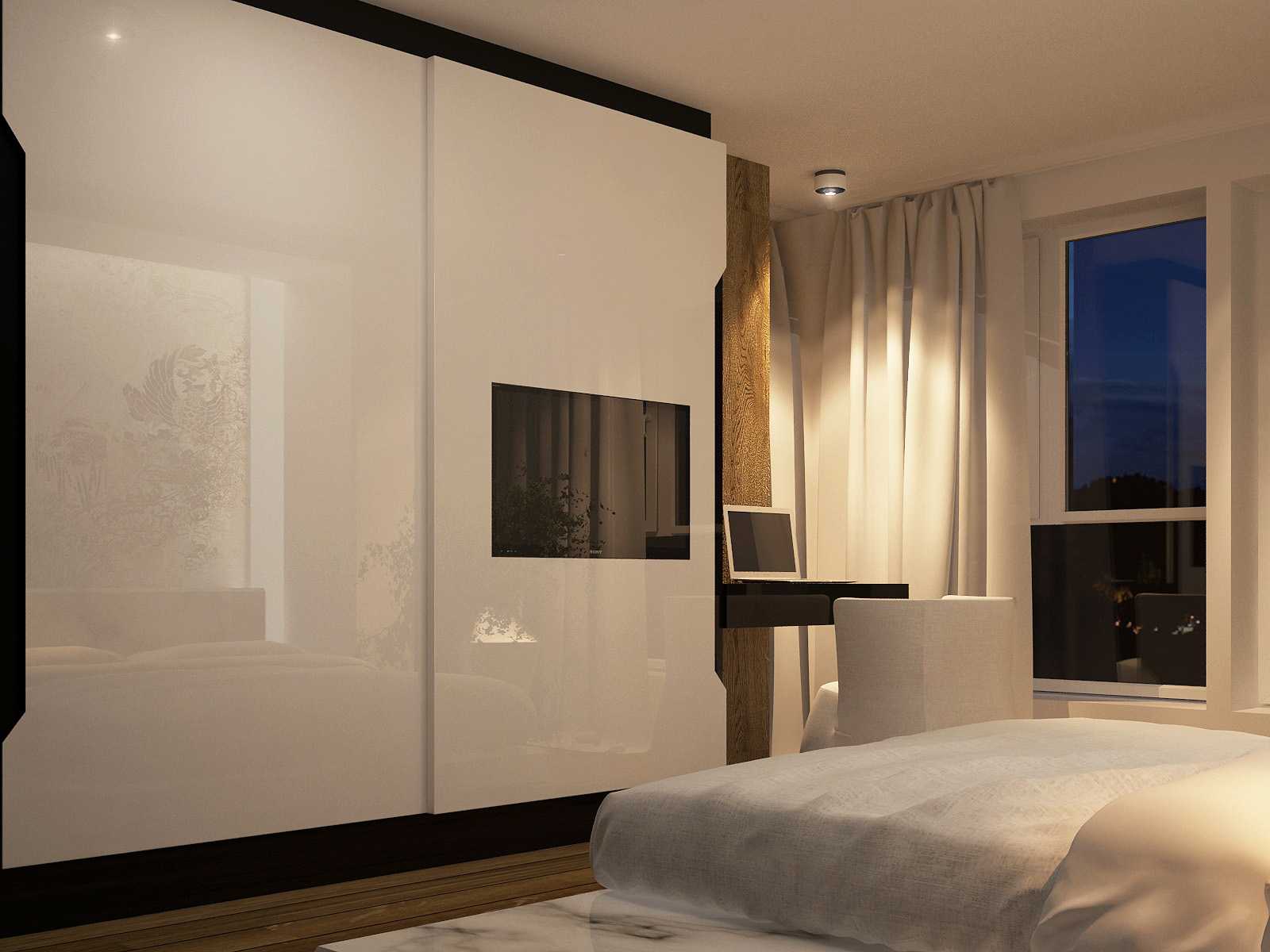 All marble bathroom! It looks gorgeous and stunning!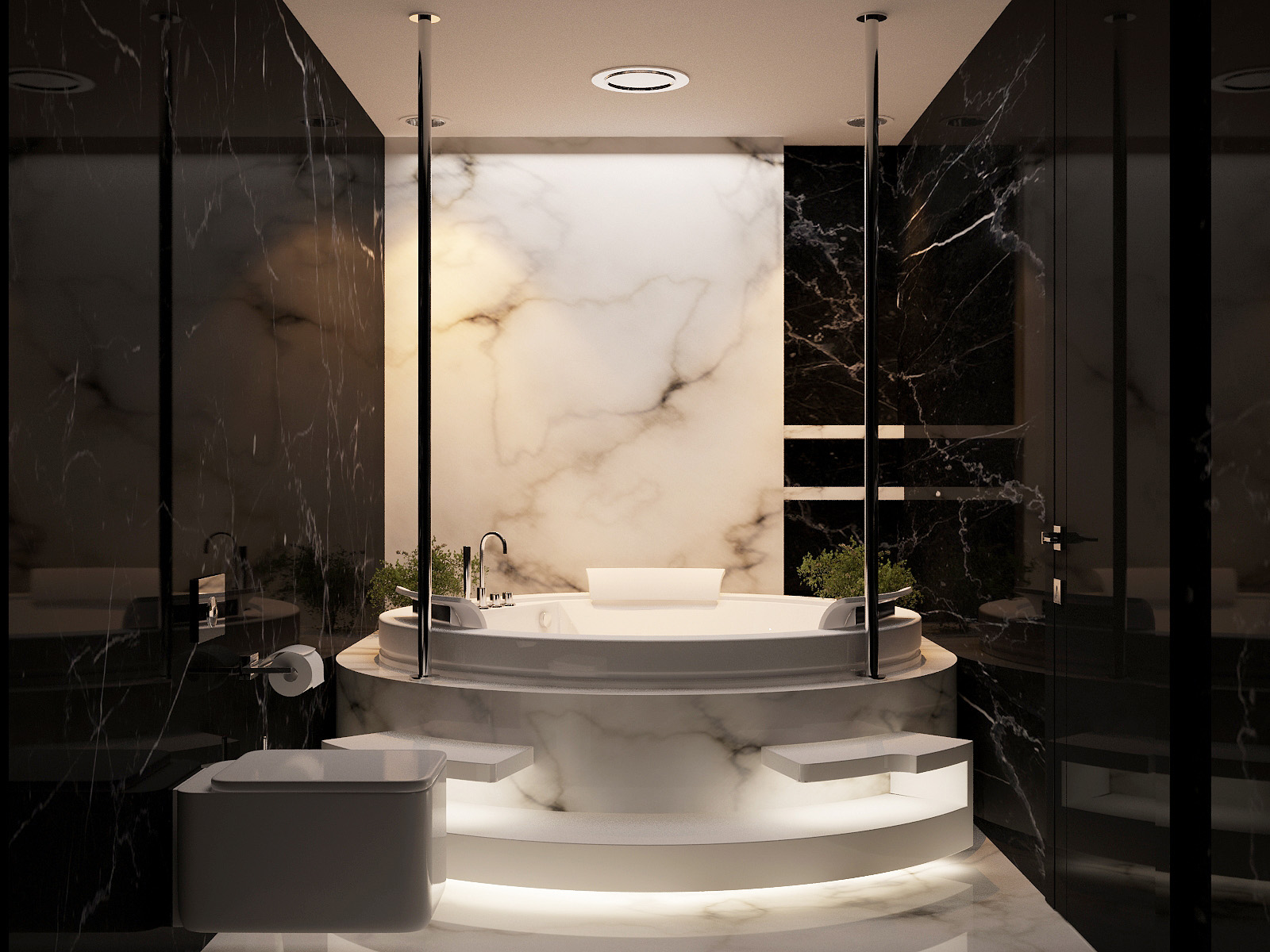 Cute kids room with smurf theme
The second bedroom is perfect for kids. You can choose your kid's favorite character to become their bedroom theme. The design below chooses the smurf cartoon character. After that, the designer decorates it creatively by 3D wallpaper. It can motivate and raise our kid's spirit.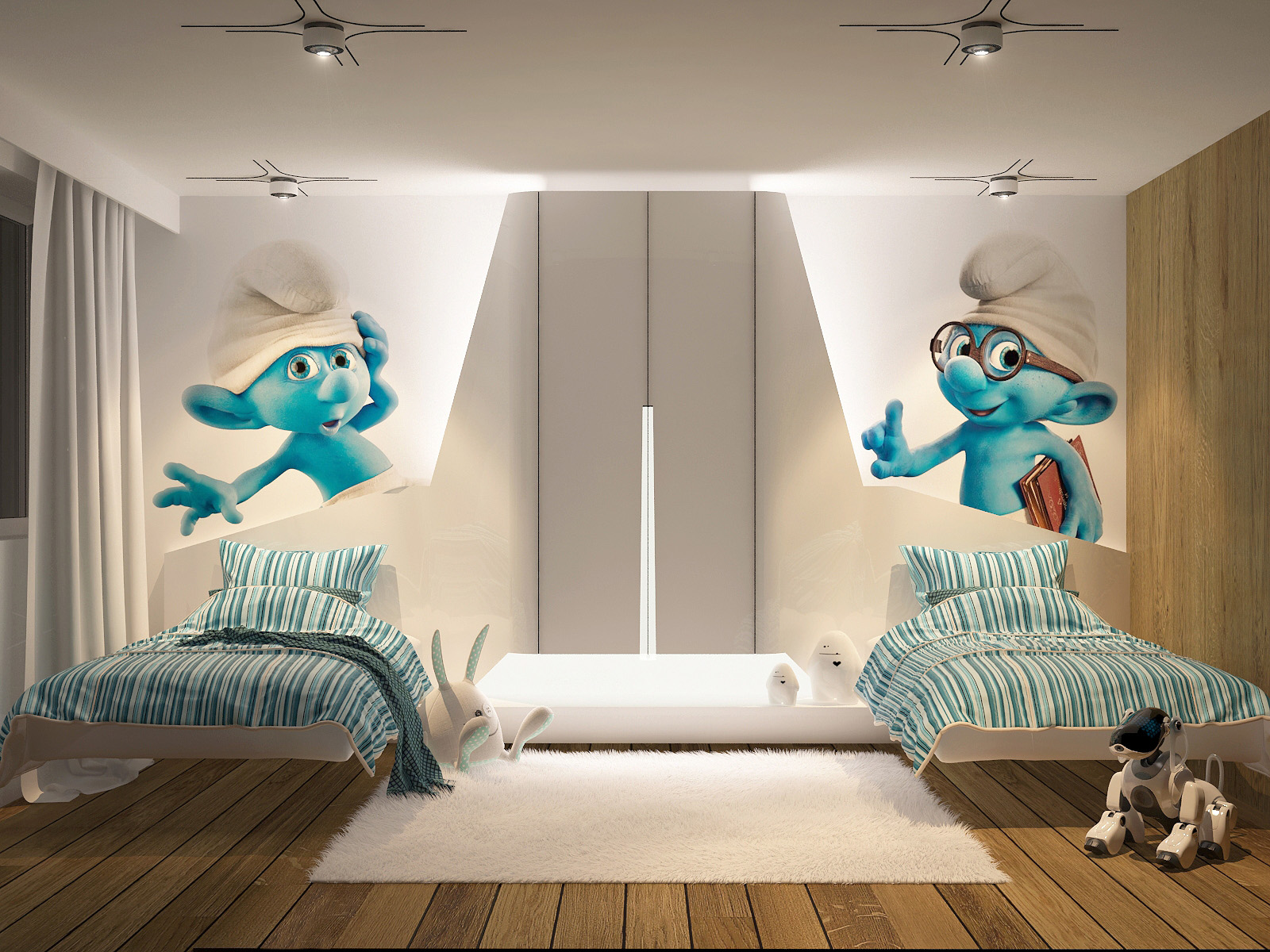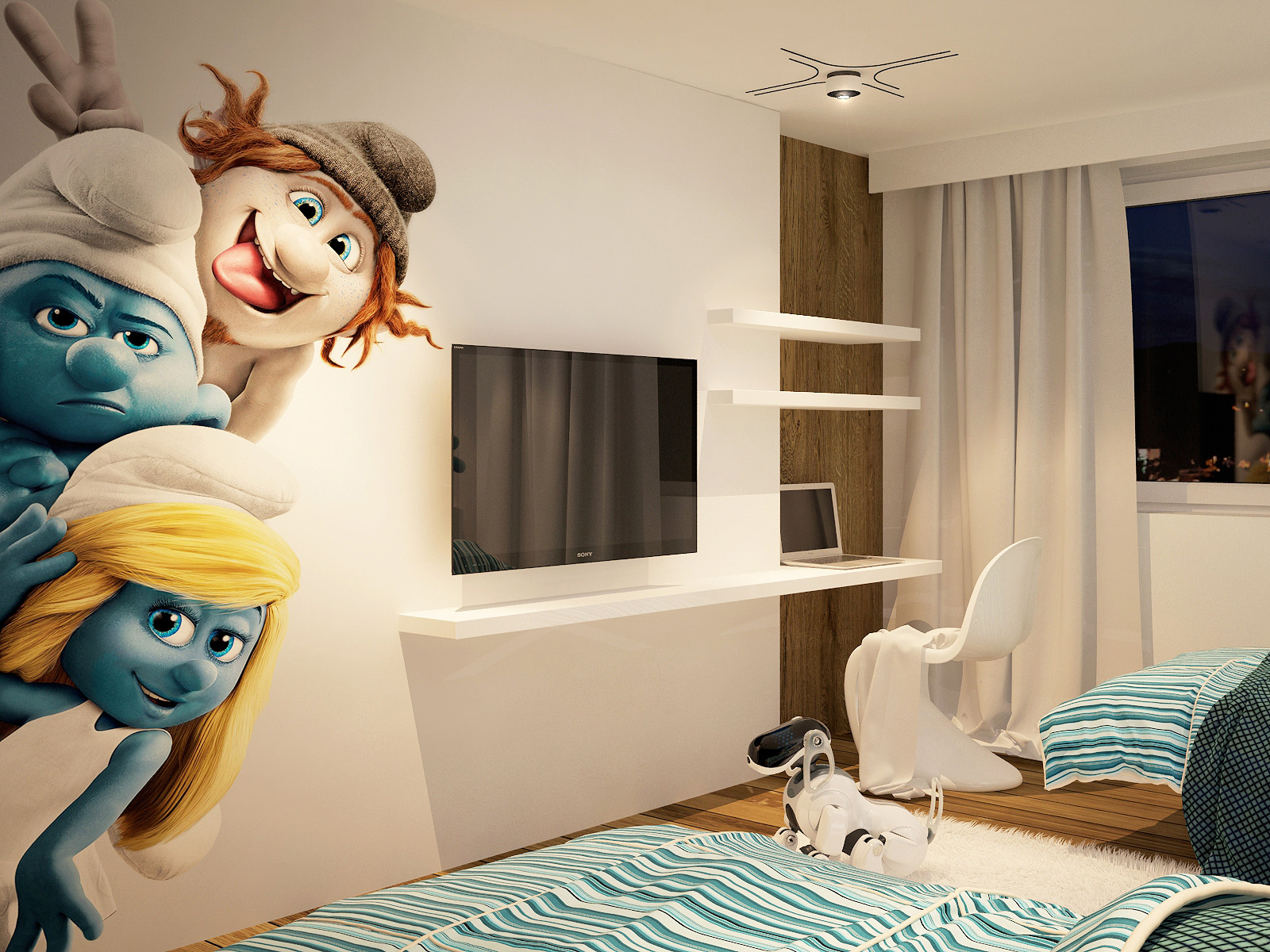 So, have you found the right apartment designs ideas?