Roohome.com – Some of the people are getting rid of classic apartment design just because classic is relating to old antiquated. Yet, nowadays many designers create a new innovation of classic to be enticing and luxurious. Scandinavian elements can be a perfect match to be blended with classic design. A combination of classic design and Scandinavian elements would be nice in designing your ordinary apartment becomes a contemporary apartment. Take a look this masterpiece below!
A Combination Classic Design and Scandinavian Elements in Living Room
It begins inside of living room which shows elegant and luxurious appearance. Ievgeniia Biriukova has been successful in creating this amazing appearance inside of living room by blending a classic design and Scandinavian elements. It can be spotted from the ornaments around the room. To make it more modern and stylish, the designer uses geometry shapes as the pattern. Do not forget to take a look the furniture itself. Interestingly, she arranges the furniture perfectly without making the view of this room becomes narrow.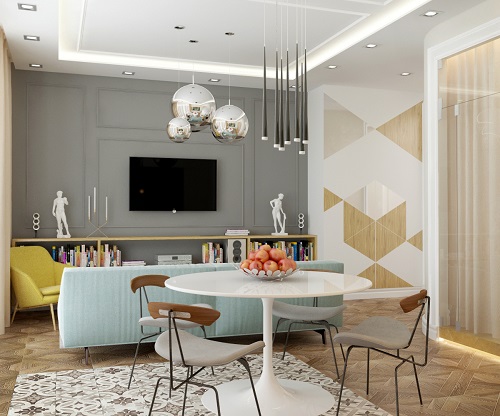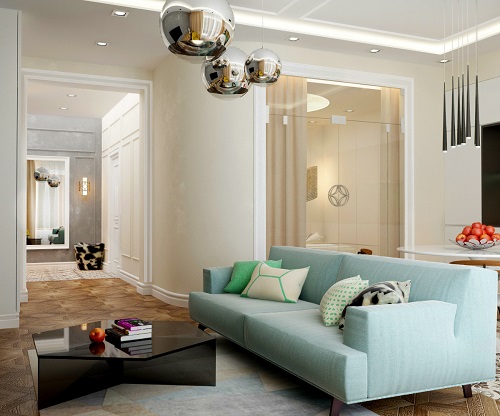 Classic Design and Scandinavian Elements CreateRomantic Vibe In Bedroom
Move to the bedroom which is filled with romantic vibe inside of it. The designer paints the wall with pastel color in order to make you feel cozy in taking a rest and sleeping after spending all activities every day. Interestingly, Ievgeniia Biriukova is hanging up the prototype of the moon as the lamp in the ceiling. This is because she wants to make something different for other rooms.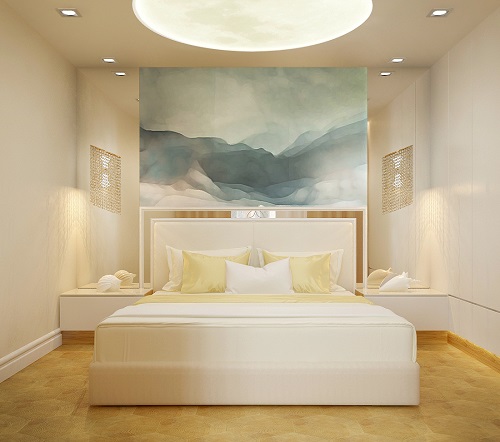 Classic Design and Scandinavian Elements Brings Harmony From Entry Room
You have no idea if Ievgeniia Biriukova is really brilliant indeed. She designs the entry room in every detail. A classic pattern on the floor is the main focus in this room. Dark gray is also chosen by her in coloring a whole room in this area only. She does not put any ornaments, only an enormous mirror which hangs up on the wall. The designer knows how to create a classic apartment design by blending Scandinavian elements even in the entry room.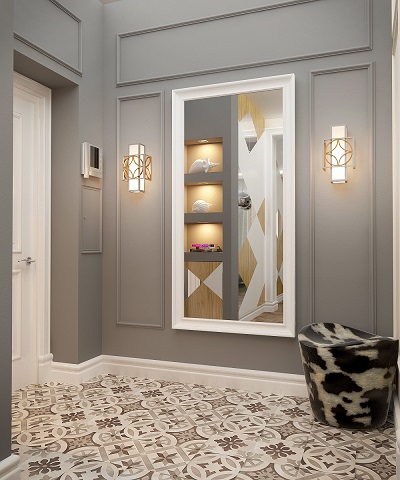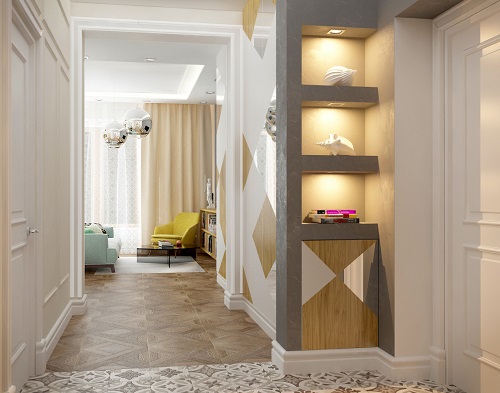 Classic Design and Scandinavian Elements in Bathroom
If you have seen classic pattern on the floor in the entry room, now you see how onyx color can be suitable in the bathroom. The onyx color is being the main focus because it reflects wellspring. She also places a unique furniture such as shell as the ornament. Your bathroom is needing ornament as well to make it stylish.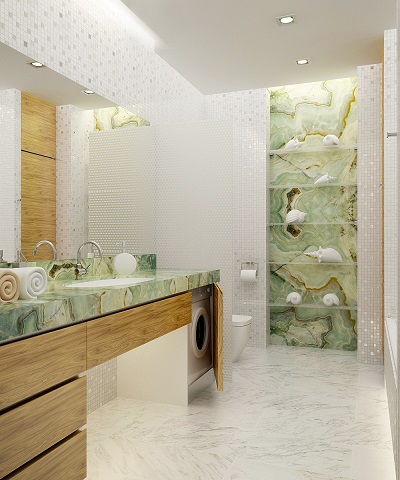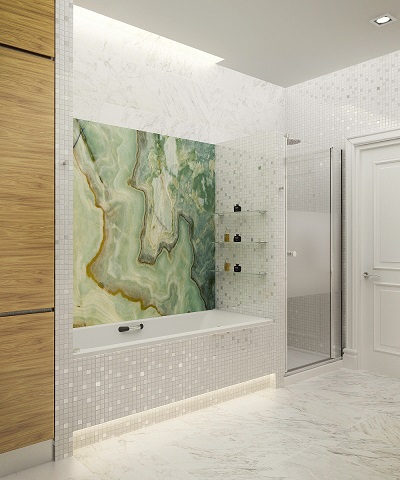 After seeing classic apartment design above, you have a huge urge to create it by yourself. Yes, you have to! Now, it is not an old concept in choosing classic as your main idea. Try to make your apartment becomes contemporary appearance.