Roohome.com – Choosing this 3 luxurious concept for bedroom design. Initially, the bedroom is a place to take a rest after spending daily activity all day long. Therefore, you must be smart in applying smart concept as well for your bedroom. The luxurious concept is your answer in solving your problem. Try to take a look the concept below!
Luxurious Concept With Shades of Pearl and Ocean Colors
Maria Feedeva is trusted to create something different for a bedroom. Under her hand, this ordinary bedroom becomes enticing with the luxurious concept as the main idea. For a whole room, she uses shades of pearl and ocean colors to make it bright, as bright as the ocean. The designer uses creative furniture such as 6 unique lighting in the ceiling that each of them is hung up beside the bedstead. This is functioned to beautify the room beside as lightning.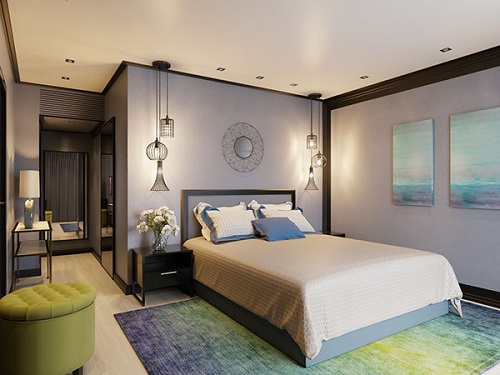 Move to another ornament, such as rug under the bedstead. The designer chooses combination colors between yellow and dark blue. This combination is suitable with 2 portrayals on the wall.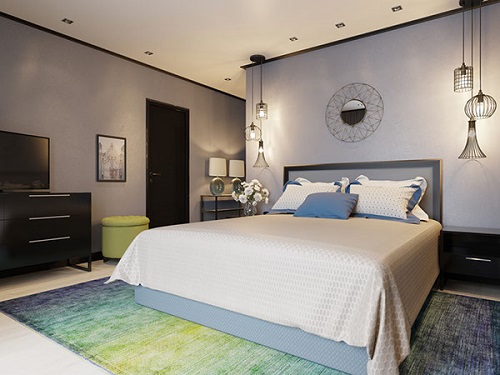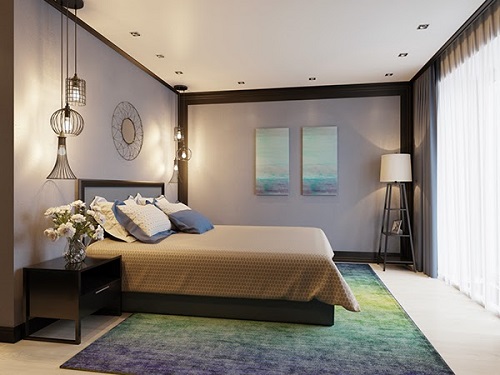 Luxurious Concept With Shades of Classic Interior
This is one of 3 luxurious bedroom concept which has a different interior with the previous one. For this design, Maria Feedeva places some classic ornaments a whole room. A gold curtain as the main focus in this room and not the only curtain, but also chandelier in the ceiling and a big paint above the bed. Toward the bed, there is a luxurious wardrobe and dressing table. Both of that had a classic engraving which produces classic vibe inside of this room.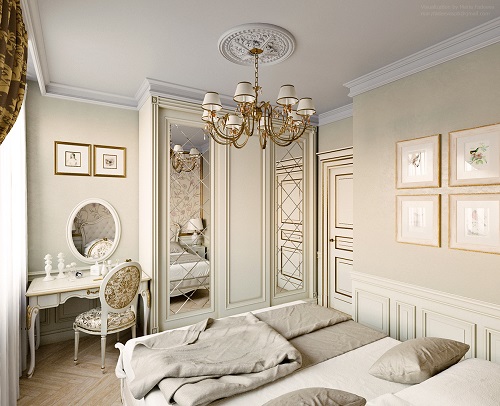 This room is filled with classic interior. A combination between classic furniture and perfect arrangement make this bedroom becomes luxurious. Although it is a modest space, the designer does not get difficulty in arranging the furniture inside the room.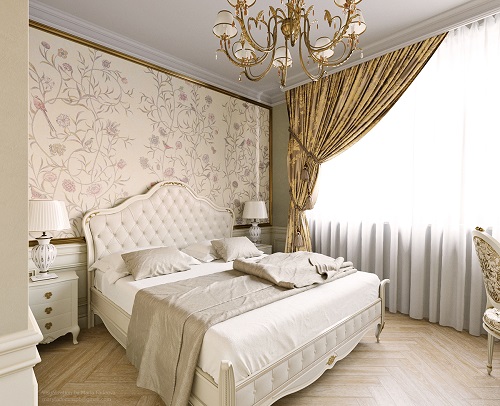 Luxurious Concept With Shade of Bright Color
This is the last design of Maria Feedeva's masterpiece which has a shade of bright color to be combined with the luxurious concept. Having a large space for the bedroom is confused you in arranging the furniture perhaps. Yet, choosing luxurious concept can help you well like this design below. The designer functions 3 windows inside the room to spout brightness into the room.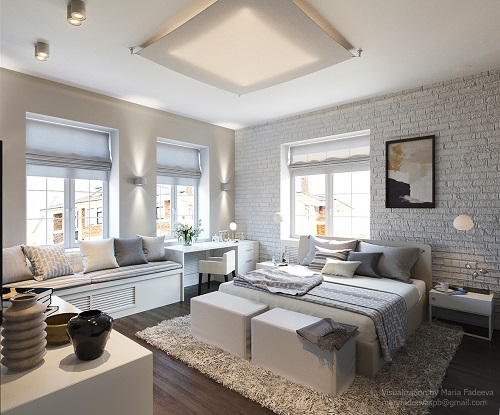 You must be careful in placing the furniture. You may take a look how the designer places bedstead, work desk, and sofa all in one room. Maria Feedeva uses white furniture to make the room bright and clear. Well, what do you think about this design?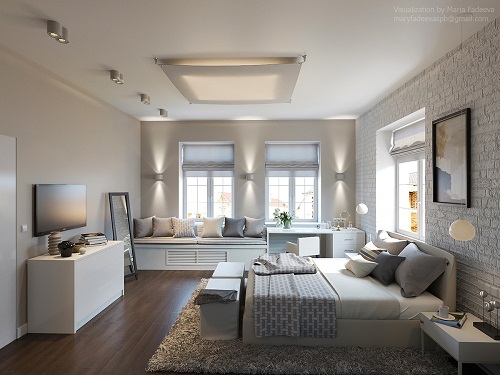 Do not waste your time to choose one of this 3 luxurious concept to be applied for your bedroom. Change your ordinary bedroom becomes brilliant and beautiful with the luxurious concept. If you want to see other design, just visit and check here. Have a nice day!