Roohome.com – This is your greatest chance to create creative living room design in apartment or house. This is an awesome design which will inspire you to have different living room design among others. By using a modernist interior, your living room will feel 'outside' but actually, you are 'inside'. This is because the glow of daylight inside the living room. Take a look how the brilliant designer conjures an ordinary living room becomes a wonderful living room, of course, can be applied to your living room.
Creative Living Room Design By Using A Modernist Interior
Fernanda Marques is one of the amazing designers which has tons of creative ideas in designing a building or house. One of her masterpieces is creating extraordinary living room by using creative design. She uses awesome interiors in order to beautify the living room. That is why the designer uses rough stone walls and limestone floors as the main point of this living room. The rough stone walls are combined with the color of sofas. Glazed walls and a wood bookshelf are positioned in this living room as well.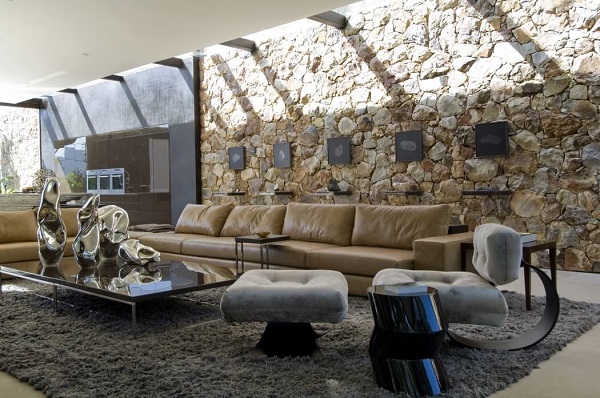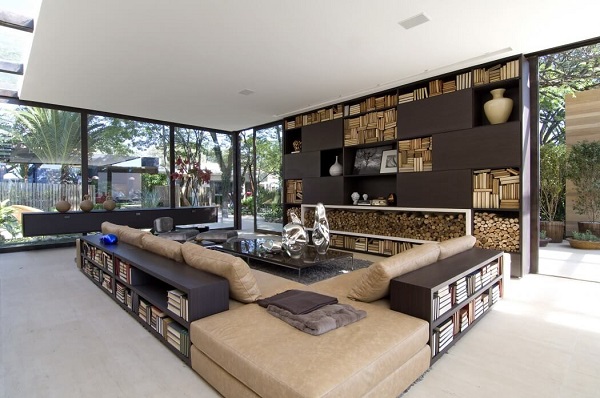 A Modernist Interior Applied in Dining Room
Move to another room which is applied to a modernist interior. If you have seen rough stone walls as the main point of living room previously, in this dining room there is a dormer window which is used by the designer. This room is kind of open floor room which connects kitchen into dining room. You will see the brightness in daylight through this dining room and greenery can be seen clearly from this space. Interestingly, a triangle dining table and kitchen table are chosen by the designer to decorate these rooms.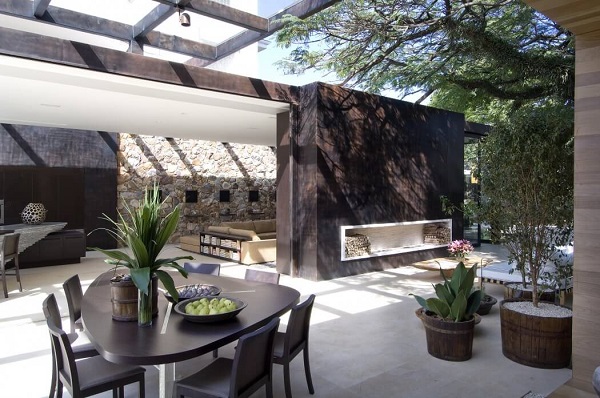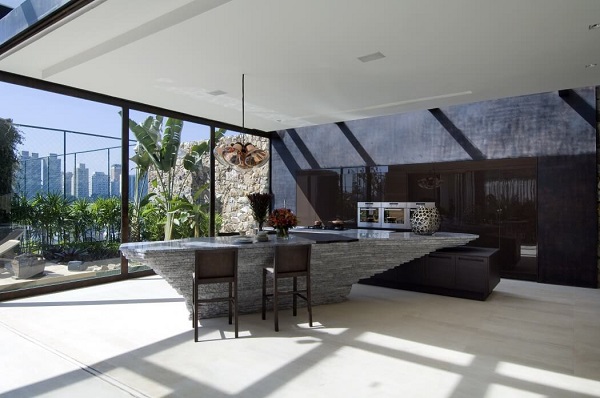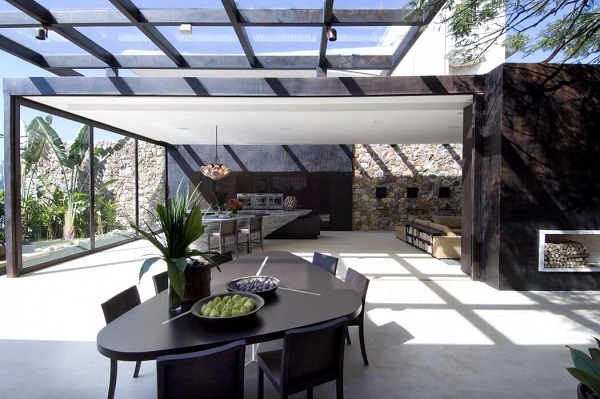 A Modernist Interior Applied For A Cozy Work Space
If you are a workaholic, create a specific space for you is a priority. Fernanda Marques creates a cozy workspace for you by using a modernist interior as well. The designer uses wooden walls and makes it square. Wood as an important material for it, because it produces a warm atmosphere while working. The designer positions this workspace toward the pond. Creative living room design can be applied to workspace design as well. Fernanda Marques wants to create a perfect result of her design. That is why all rooms look stylish and modern.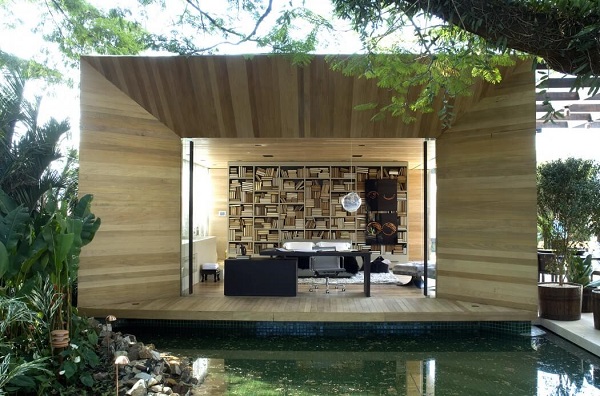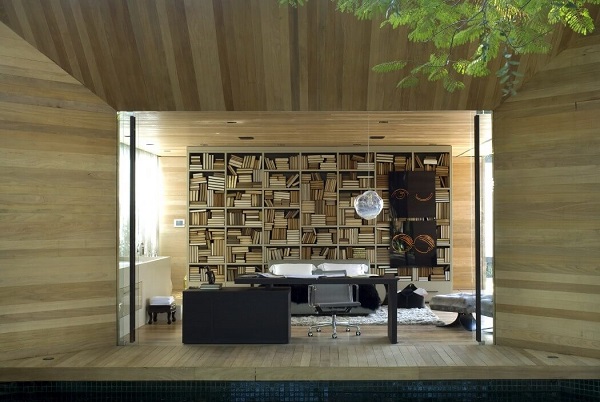 Choosing creative living room design which is designed by Fernanda Marques is the best choice for you. You will not be confused in designing the living room or other rooms in apartment and house. Her creative design is always using a modernist interior to make your house or apartment becomes fabulous and modern. If you want to see other design, just visit and check here. Have a nice day!