Roohome.com – If you still find the right apartment interior design, you might like this apartment with Chinese interior style. Actually, This concept is a combination between a traditional and modern design. You can see it from the feature and furniture design that was applied there. It also applies the natural color scheme with a little dark shade. It makes the atmosphere feels classic but it still looks elegant with its simplicity.
Apartment decorating ideas in a Chinese interior design style
Some people are busy looking for an appropriate apartment decorating ideas to their residential. The simple decor ideas in a Chinese interior below might be a good reference for people who still finding the right ones! You can see the vintage decor style with the abstract line that makes it looks more aesthetic. Besides that, the perfect lighting set also supports the decor.
The traditional pattern on the wall and the floor describe the traditional style from the Chinese ethnic. Especially, it gives the artistic value for the room. If you have more interest in the art, you will be better to apply it in your dwelling.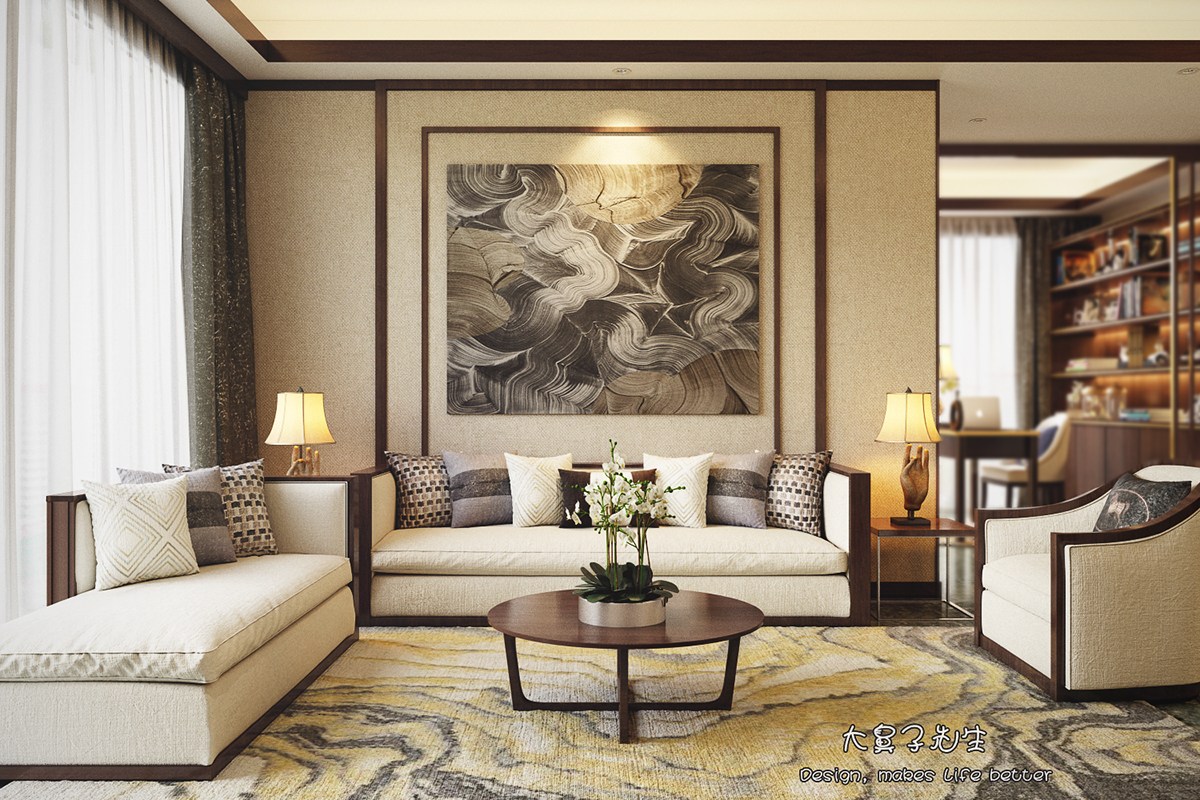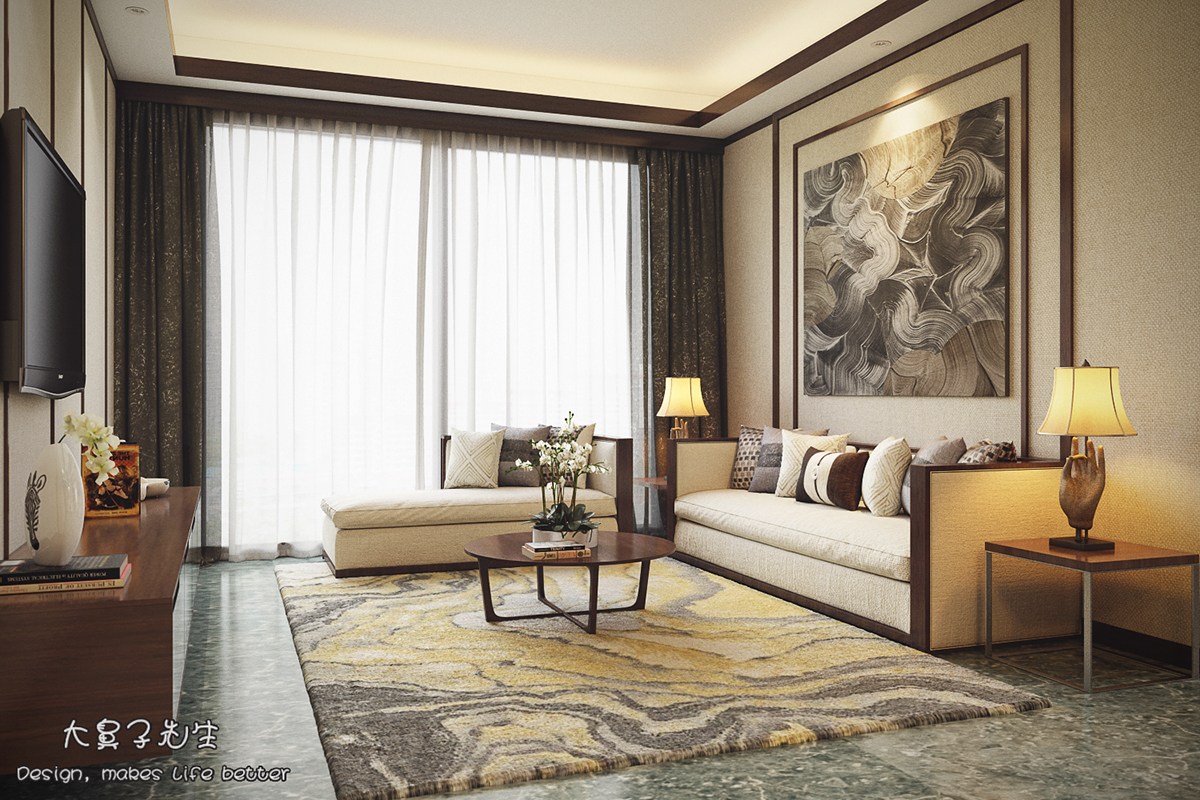 This concept also identic with the wooden material that used in some important part. You can see the sofa, table, rug, and the bookshelf that was made of the wood material. It supports this concept strongly. But, if you want to make it more stylish, you will be better use the other material that simple and modern.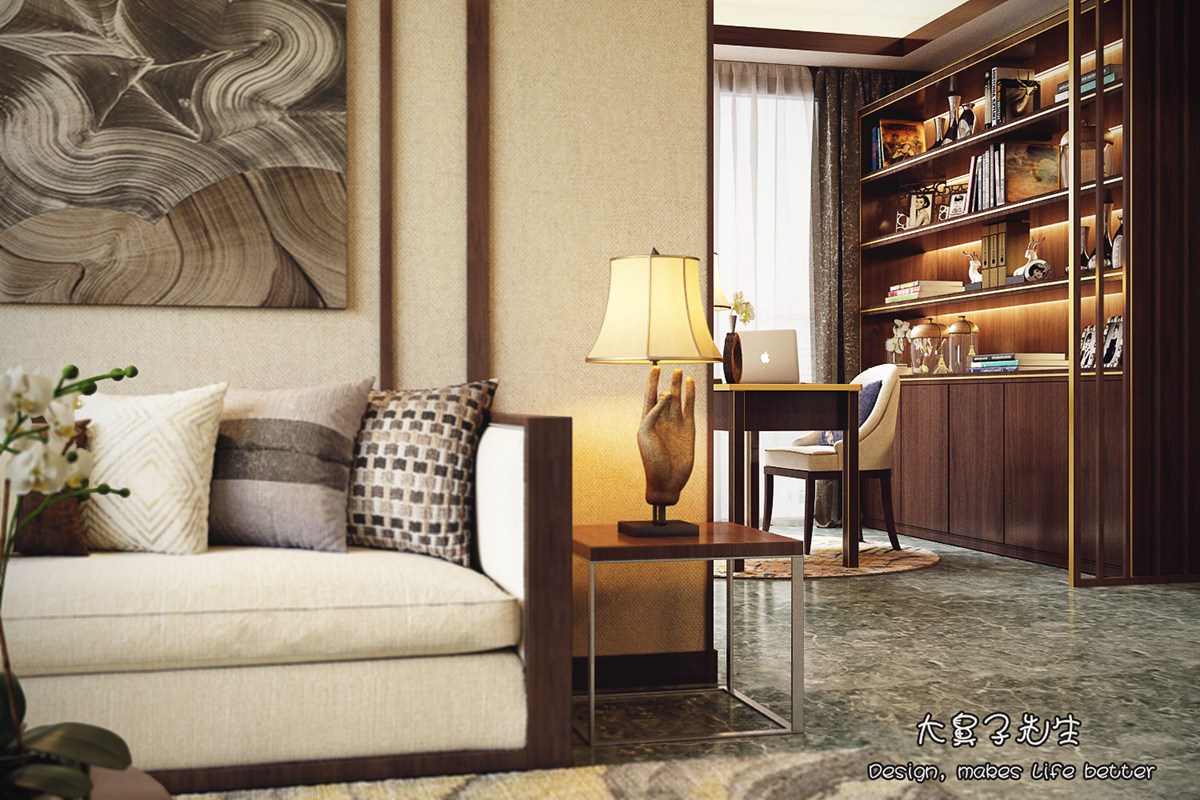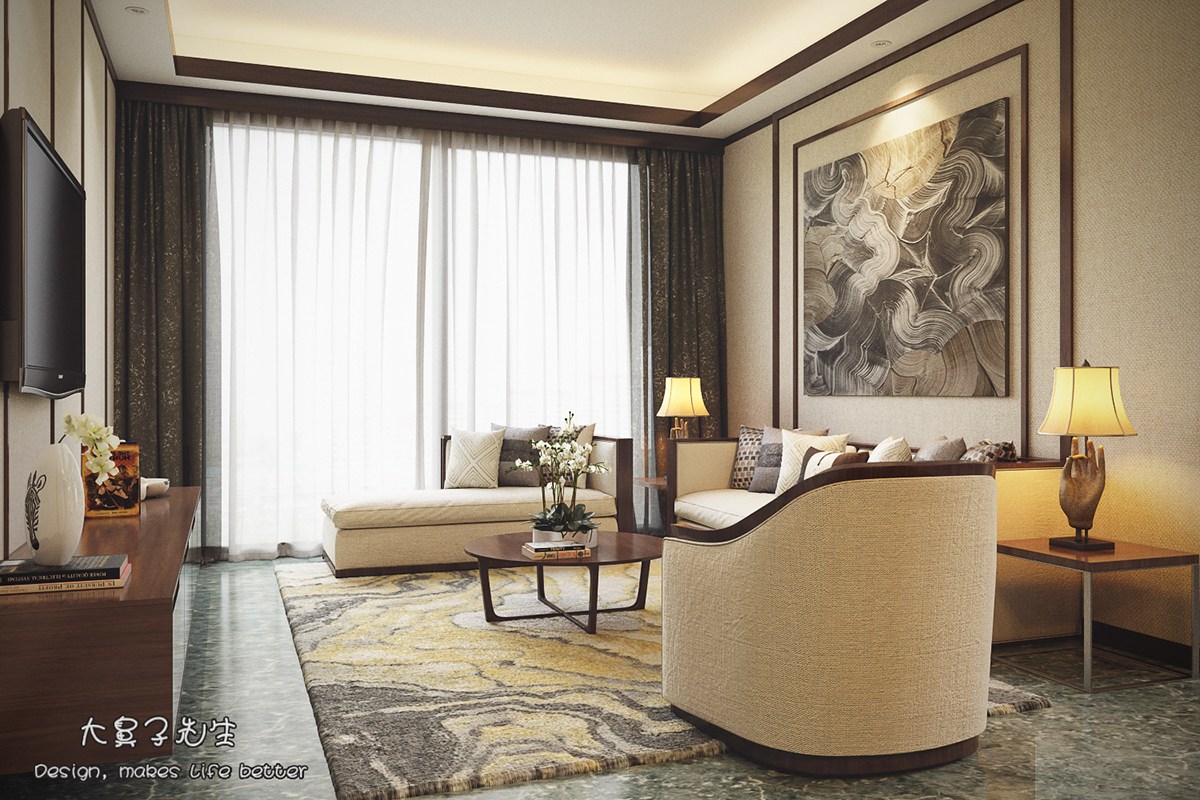 Bedroom designs ideas with Chinese interior style
This beautiful apartment interior design that influence by the Chinese interior style also provides the comfortable bedroom design. You can see the room with the Asian decor that looks so cozy. The unique decor also comes from the accent behind the bedframe. It made from the wood and mirror. That successfully makes the room looks more spacious and interesting.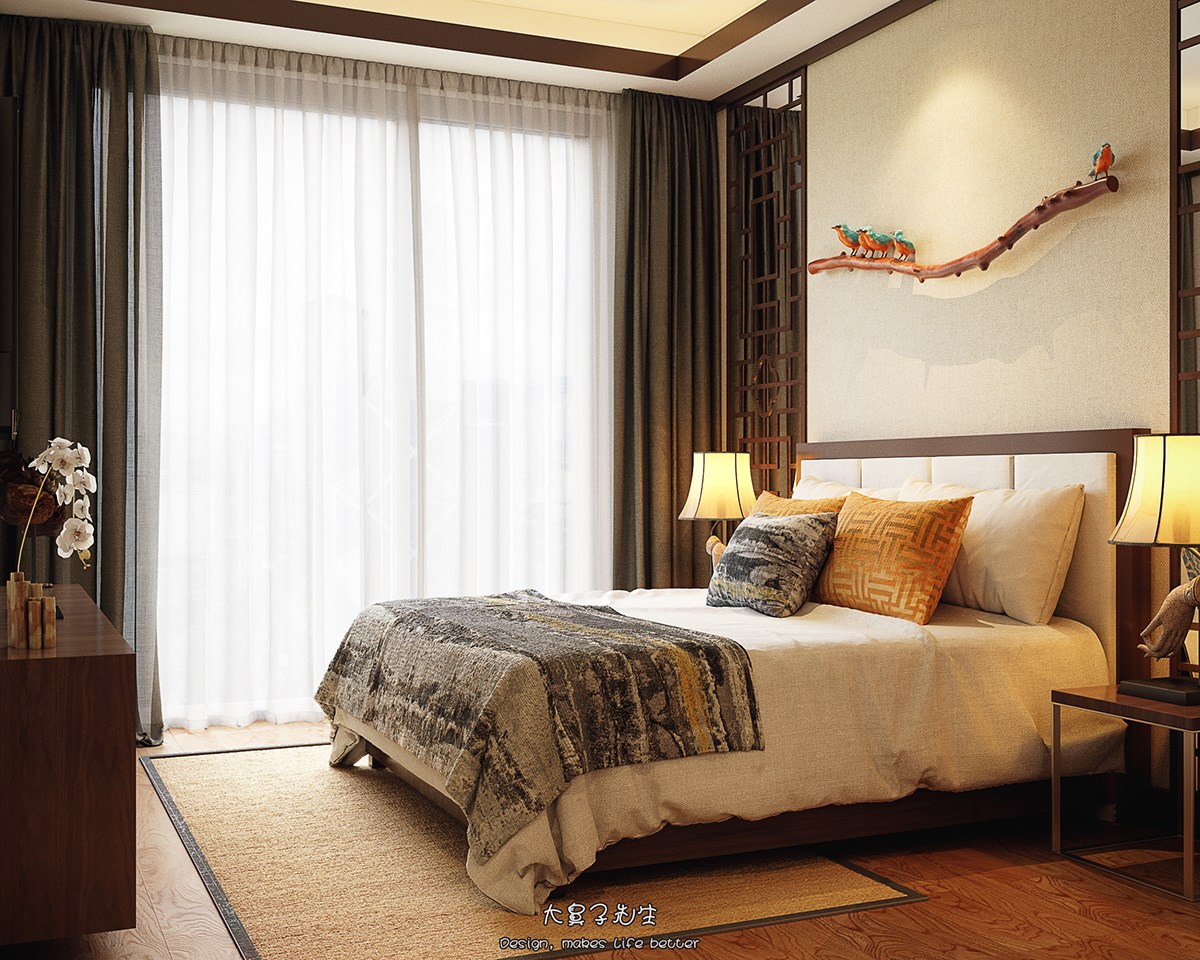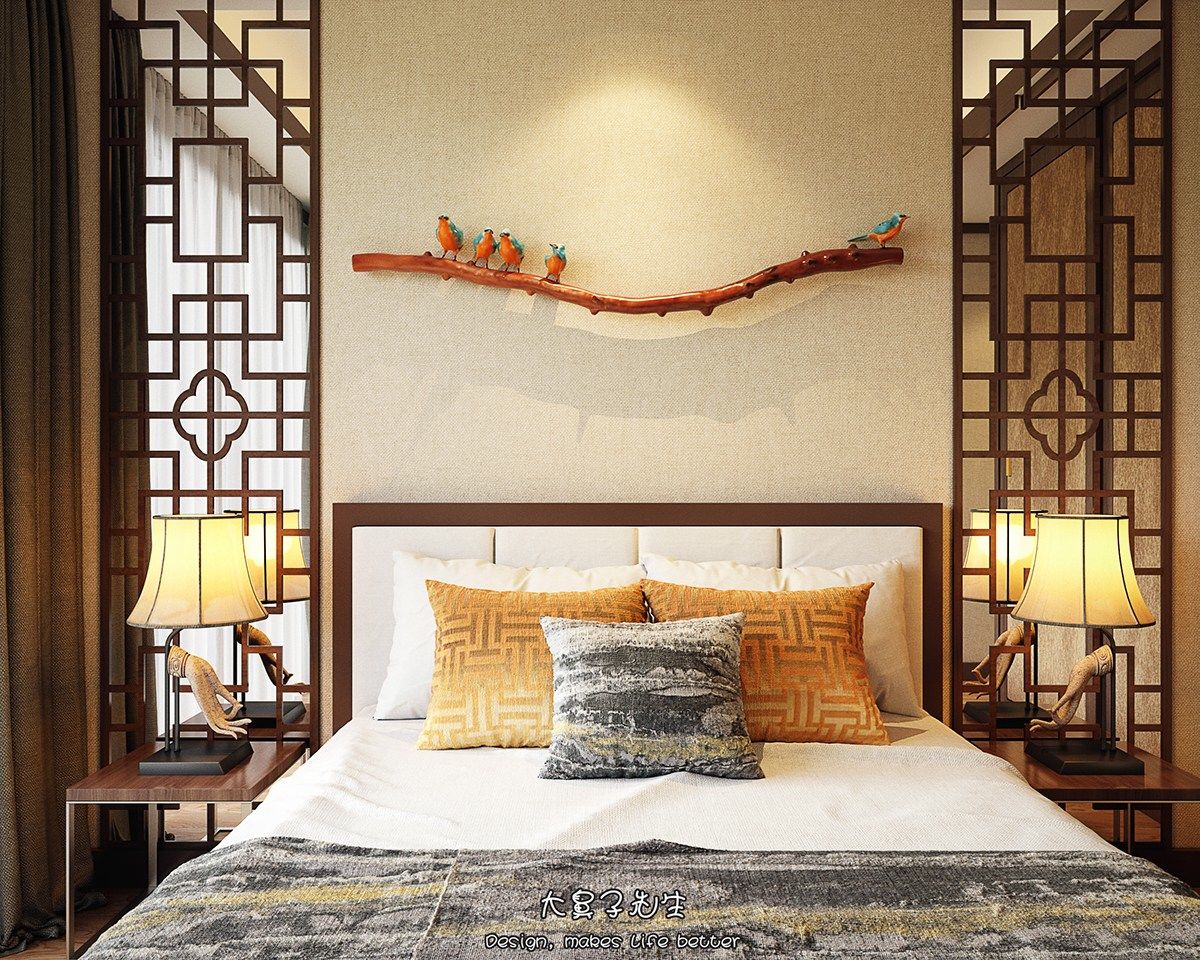 How about this beautiful apartment interior design? Are you interest with it? We also have the other interesting apartment design. You can find there.