Roohome.com – As interior designer, Annabelle Kutucu always tries to make her customers feel satisfied because of her masterpiece. She collects a ton of creative concepts to do her job, like the design of this one. Annabelle Kutucu chooses an eclectic design as the main concept in designing apartment becomes full of artistic value.
Why does she use an incredible eclectic design? Because she wanna make a unique works with combining musical taste, sport, also traveling in one apartment. How does it work?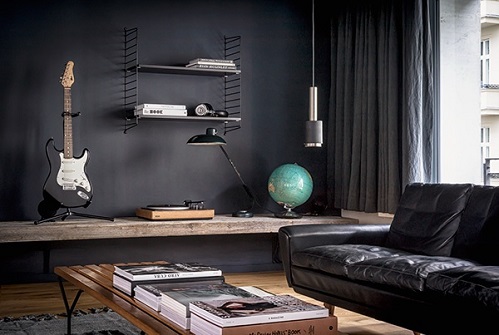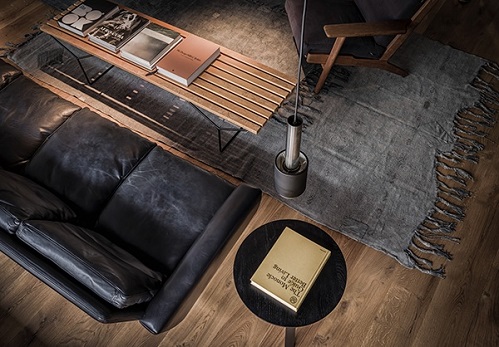 Firstly, she builds a sensation of music in the living room. Annabelle Kutucu is fascinated with black shades, so she decides to paint a whole wall with black colour. It does not matter as long as she can manage with some unique stuffs such as, a guitar as the main ornament to bring musical taste inside of it. She also places black couch which is mixed with a wooden coffee table.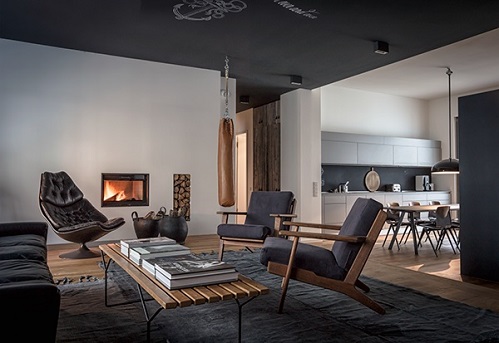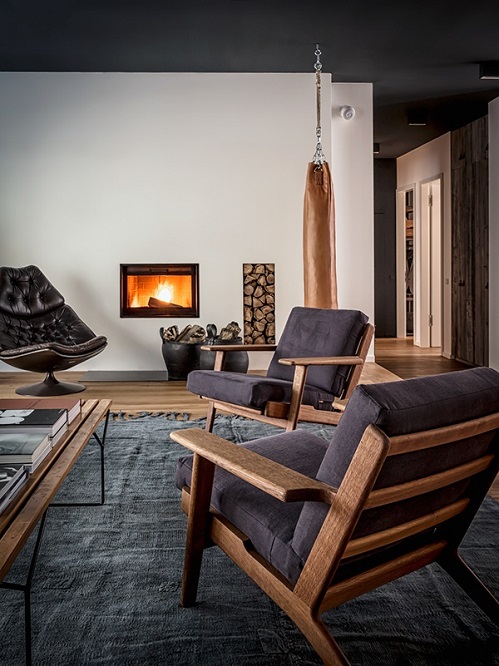 Another angle gives a sport vibe. She is brilliant in combining one space that consists of different tastes becomes enticing by using an amazing eclectic design. She hangs a brown tug boxing up in the same space. In another room, there are still many sport stuffs such as, boxing gloves, a small tug boxing, and a voleyball as ornaments in there.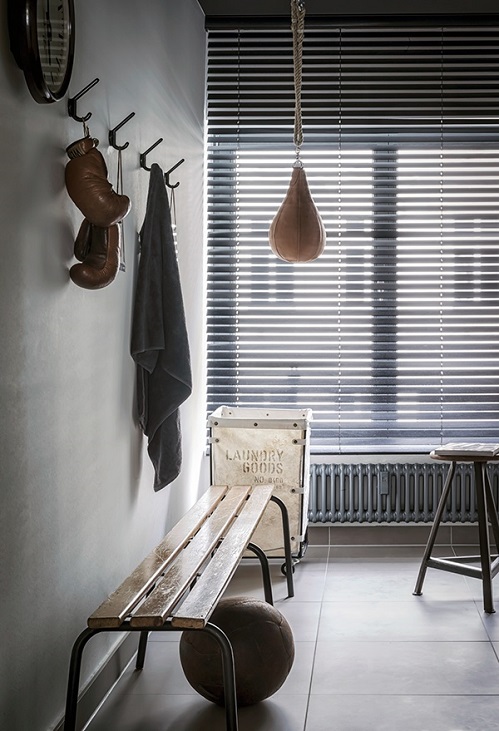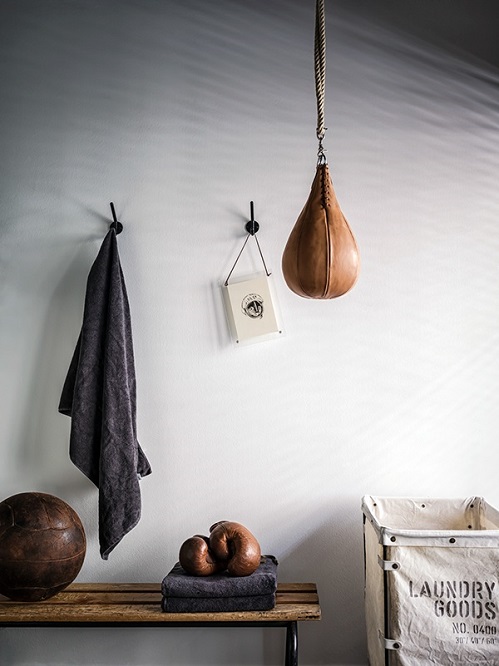 Moves to bedroom, we can see another a classic eclectic design from the decoration inside of it. Annabelle uses unusual wardrobe like only black lines to hold each lines. She also puts some traveling stuffs like a wallpaper for the bedroom.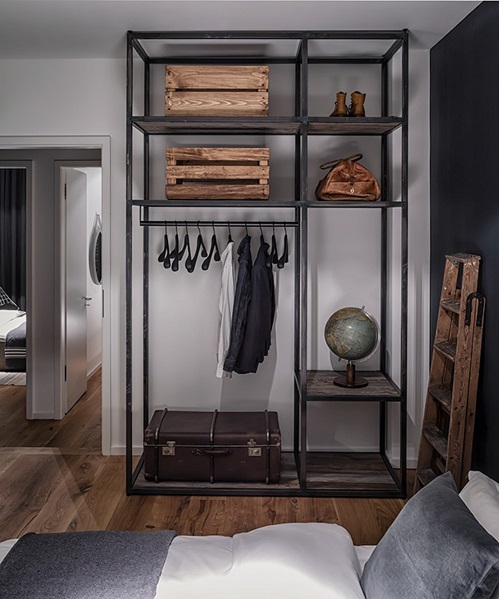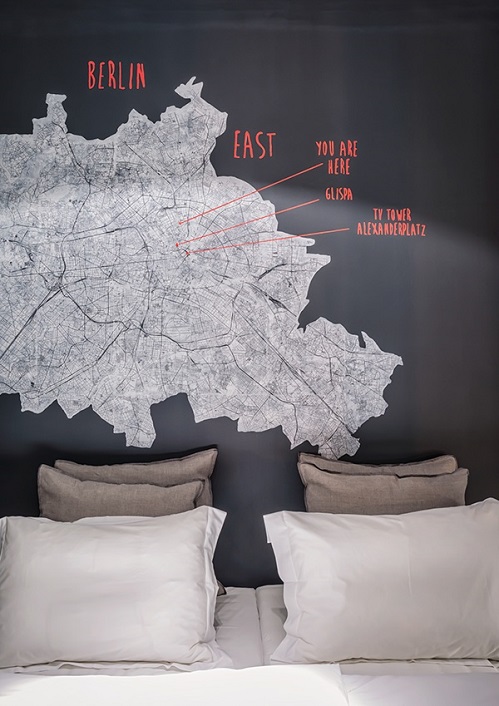 For kitchen, she is courageous in painting a whole wall with black colour. She only focus to apply a simple eclectic design for kitchen. She does not need a fancy cabinetry or a luxurious glass cabinetry, but only a unique wallpaper and kitchen stuffs.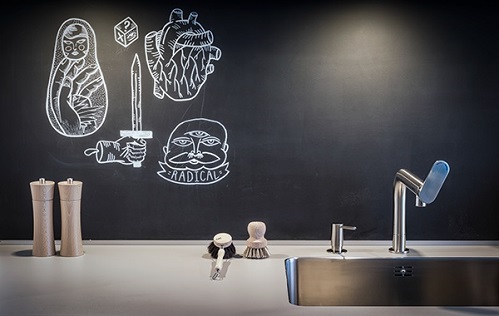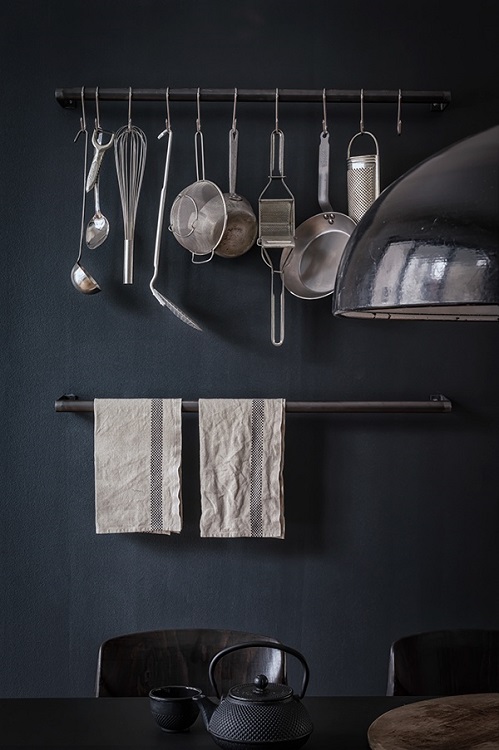 Start from now trying unusual concept for your own apartment. You can take a look how Annabelle Kutucu decorates an apartment by using eclectic design of hers. Go and try now!