Roohome.com – Some people dream about having a romantic bedroom. They believe that positive energy will come from the happiness and soundness when they wake up in the comfy bedroom. You can create a romantic atmosphere in your bedroom with some element that can make it more lovely.
Oleksii Karman design the soft color and lighting to create a romantic feel in the bedroom. He applies a little bit of classic ornament and old style.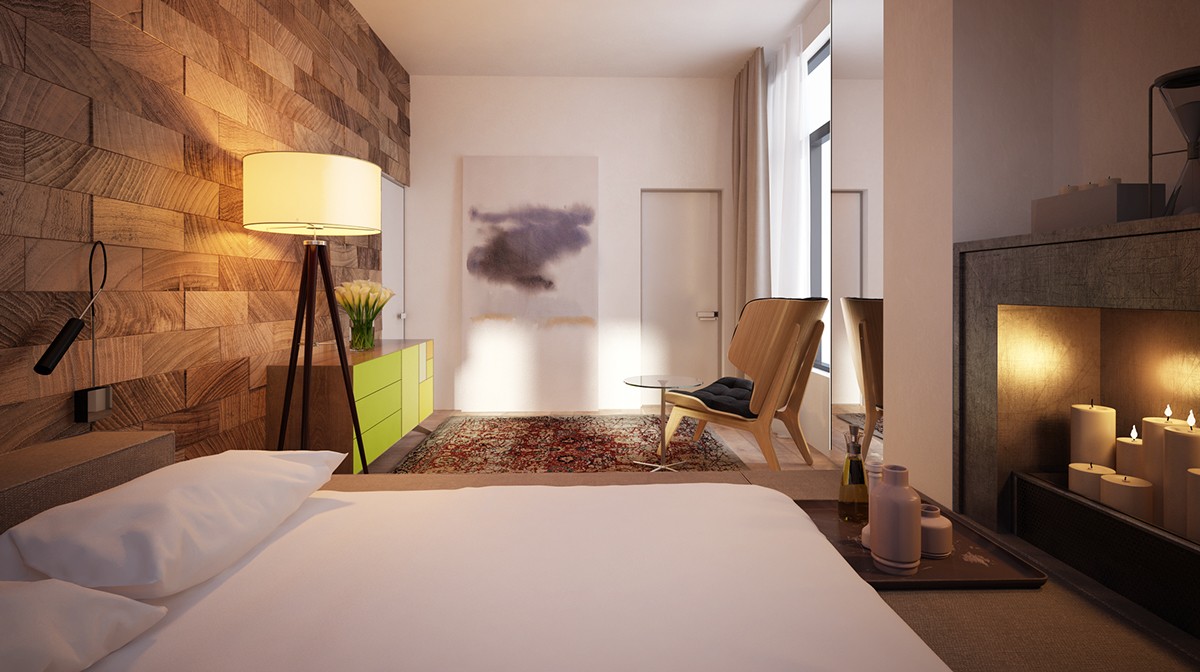 White nuance at this room will give you the good impression at the first time. Soft lighting from the simple stand lamp and candle light will touch your sight and fell. The wooden accent on the wall and abstract paint make it more aesthetic and charismatic.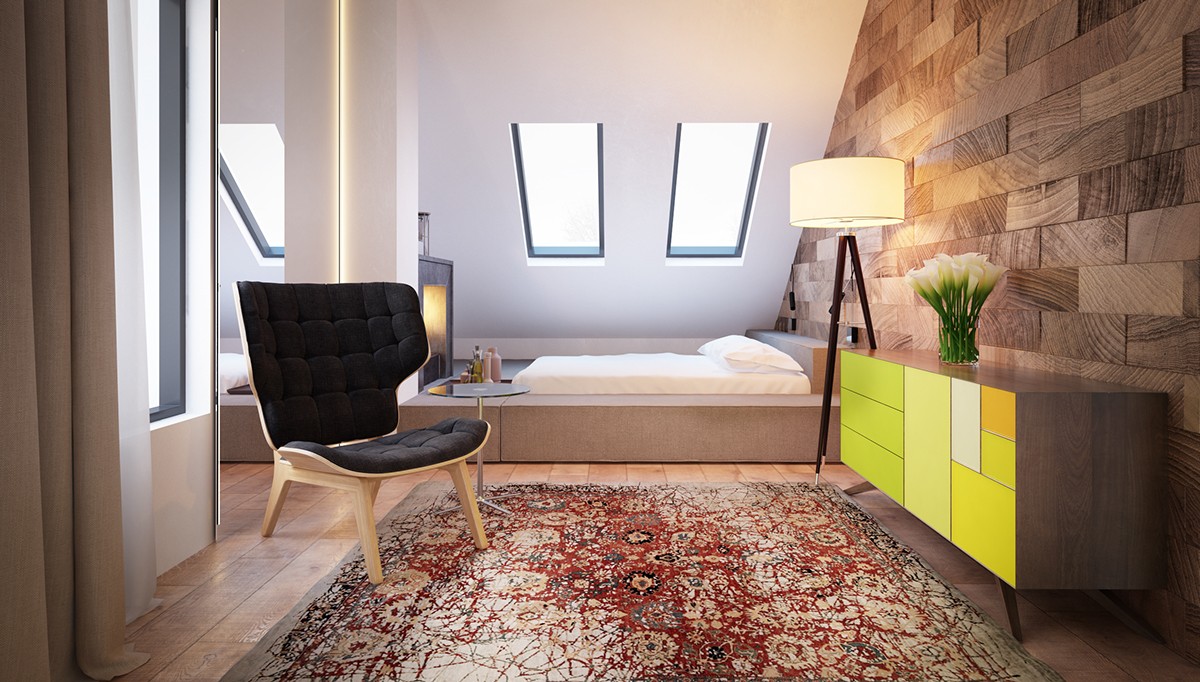 You would be better giving a little space for bed under the roof, it can be something awesome because you can put a window to see the sky at night. The romantic ritual that you can do it before going to sleep is watching the star and the moon.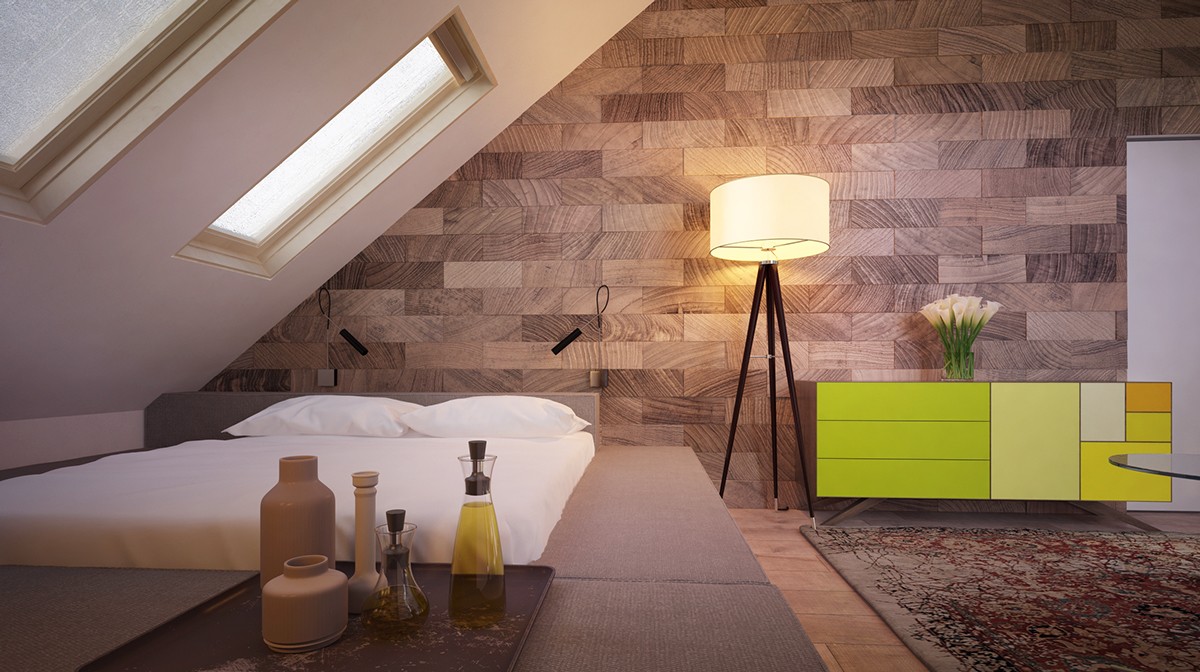 Romantic bedroom identically with some flower. You can set it on the shelves it will make the atmosphere more loving. If you need, you can put some aromatic perfume to makes you relax while sleeping. Abstract pattern with the dark color on the carpet will make it better.
Are you a workaholic? Do not worry! You can combine between a bedroom and workspace. Create a special track toward your workspace and make an interesting workspace. Adding a colorful sofa beside your work table will be good for the other people that want to join with you, or just reading a book.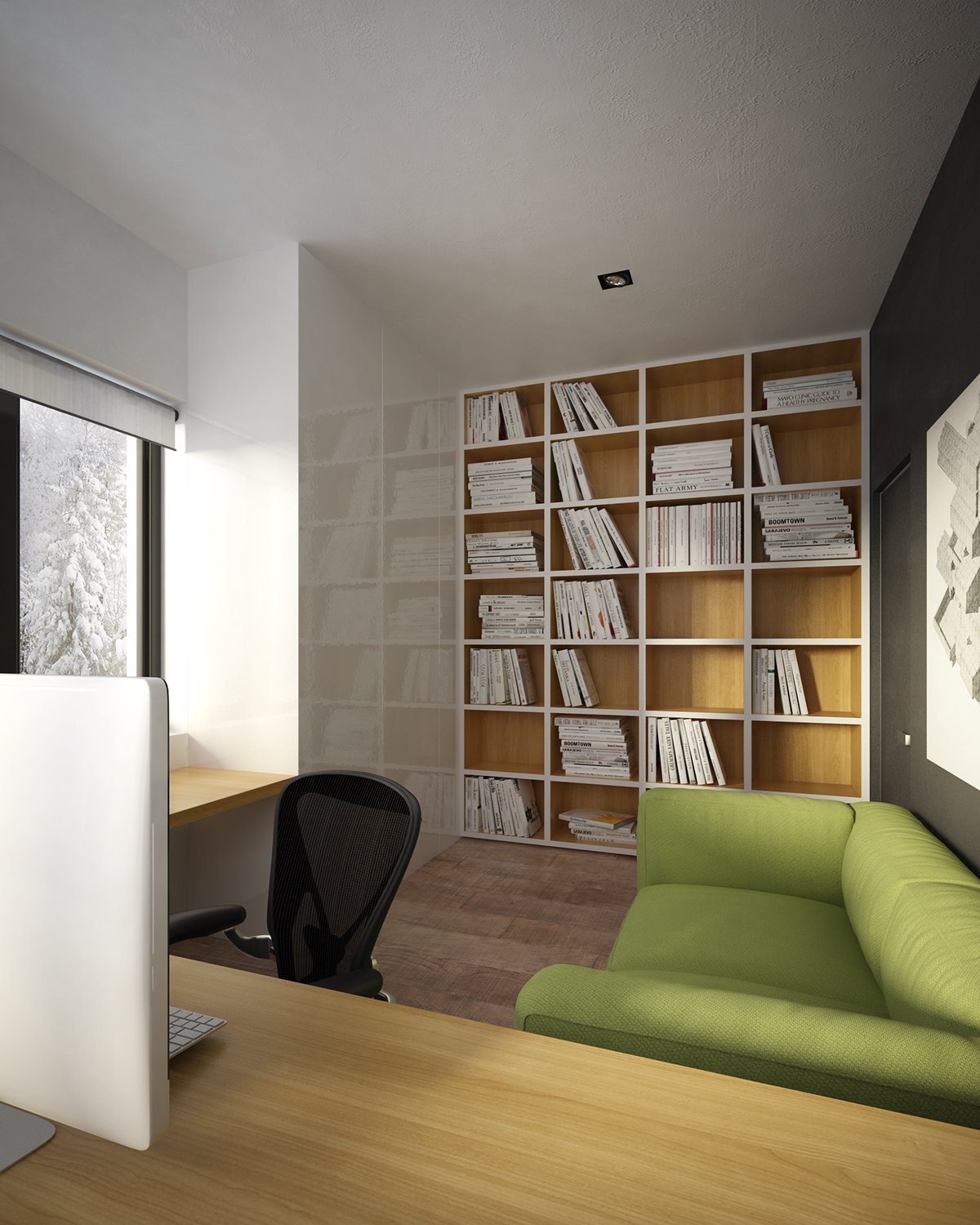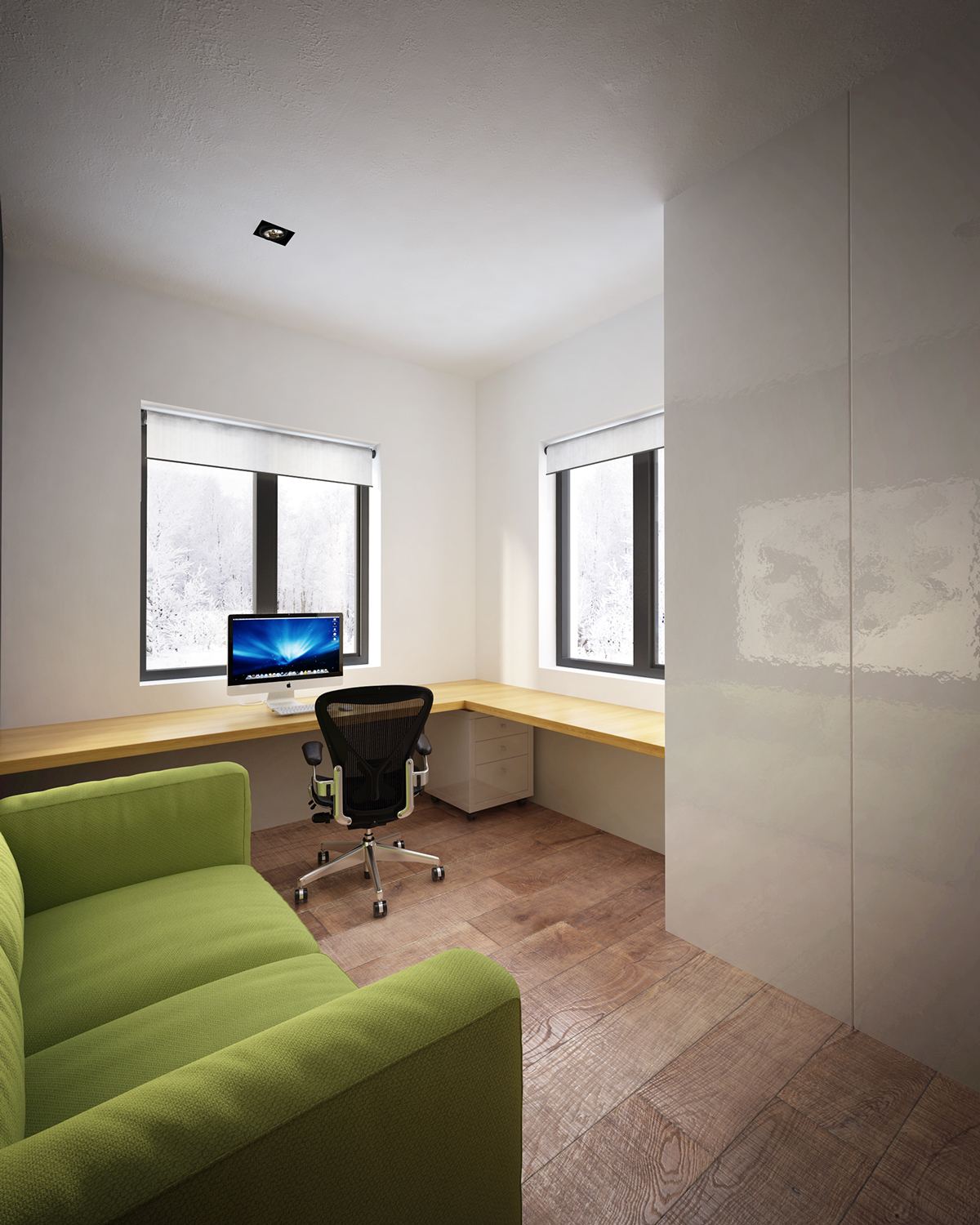 Some research tells that providing natural lighting from the outside will encourage the spirit of work. Adding some window in this room and place a work desk lead to the window, after that you can see the beautiful view out of the window and raise your dream. Realize your dream of having a romantic bedroom with some suggestion above.