Roohome.com – Having a studio apartment design with colorful and pop art style will make the owner be happier and creative. Why? Because some people believe that they can get the spirit from some color combination. It also hones their creativity to get the awesome ideas. You can use the different style in every room by applying the pop art style. It will make it more interesting.
Colorful living room designs ideas
The living room is not just a place for welcoming a guest. It also places that you can gather with your family, talk each other, and start the story. That is why you need to choose the concept that interesting for your family member. Applying the colorful shades on it may help you in creating the cozy and happy feel there.
Why should we apply the colorful concept? We all know that color has a power to changes person's mood. Lots of color may help us to change the sad, mad, or dissapointed feel to be better. So, why do not we try it if it can give the possitive effect for us?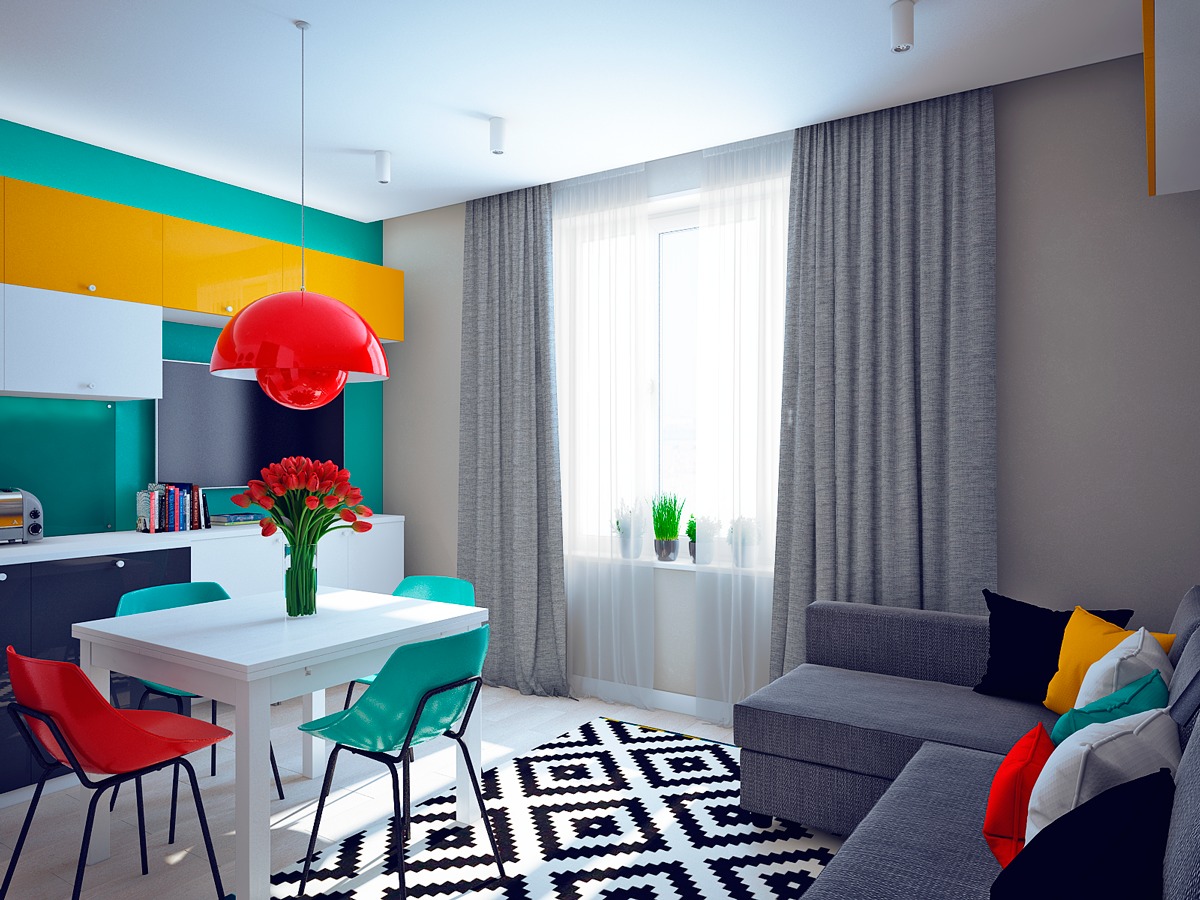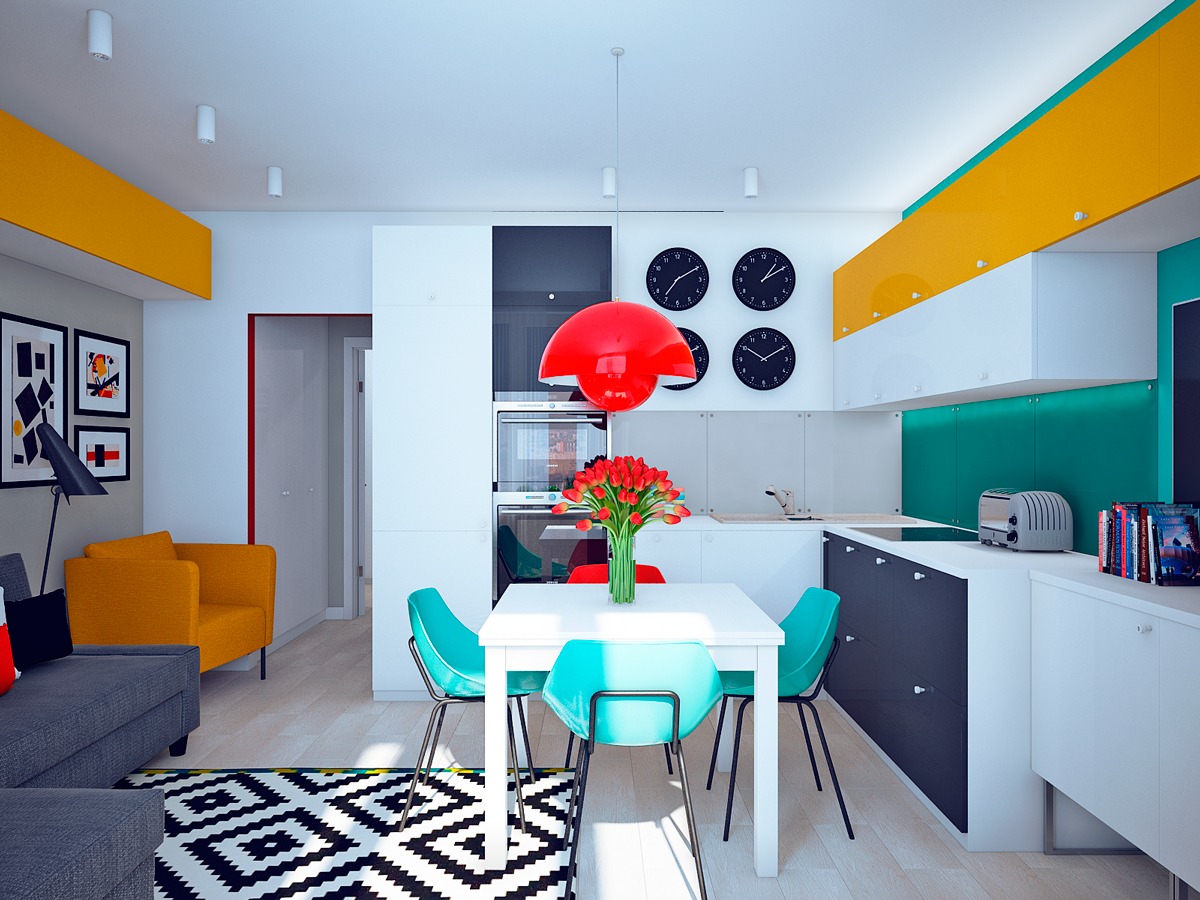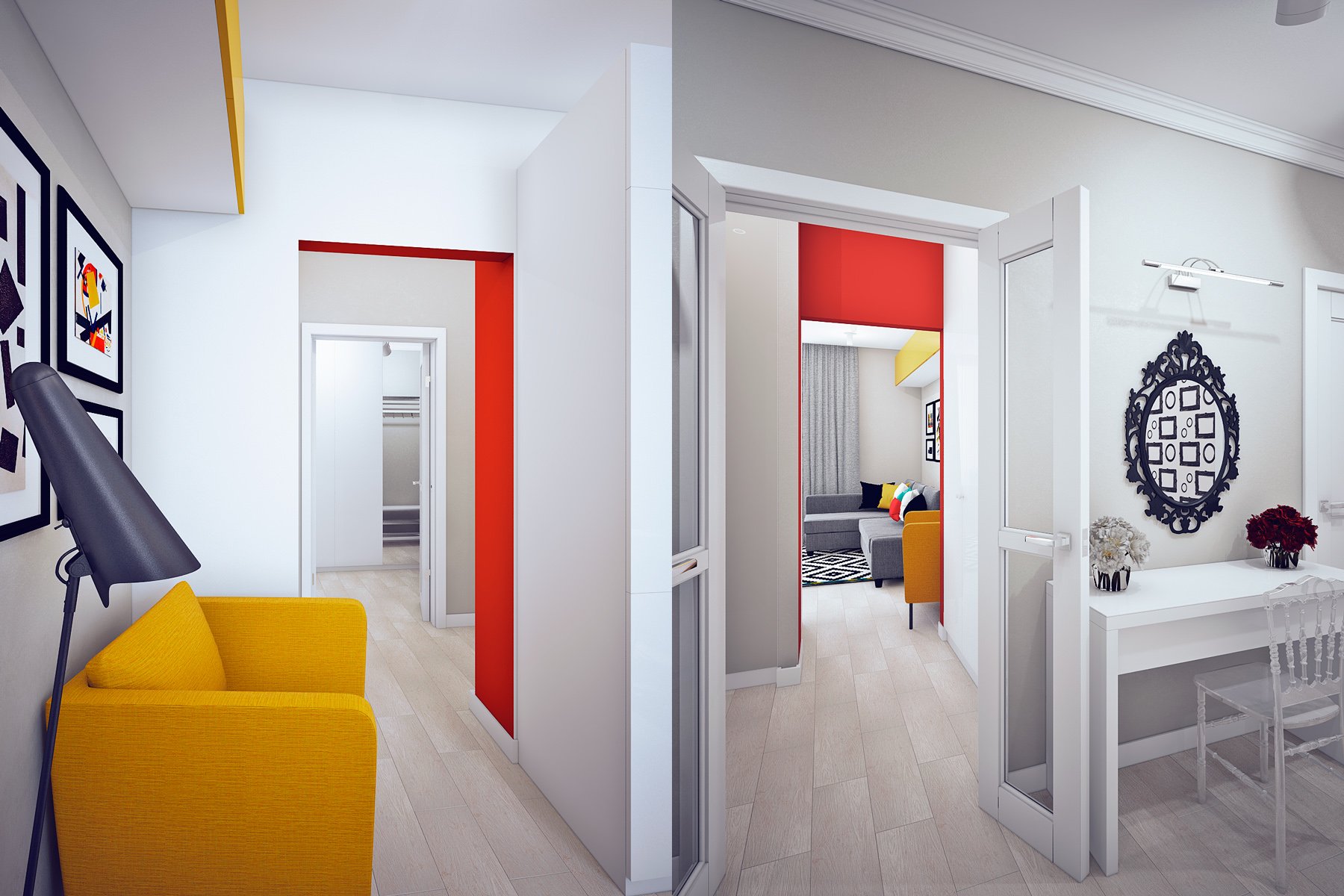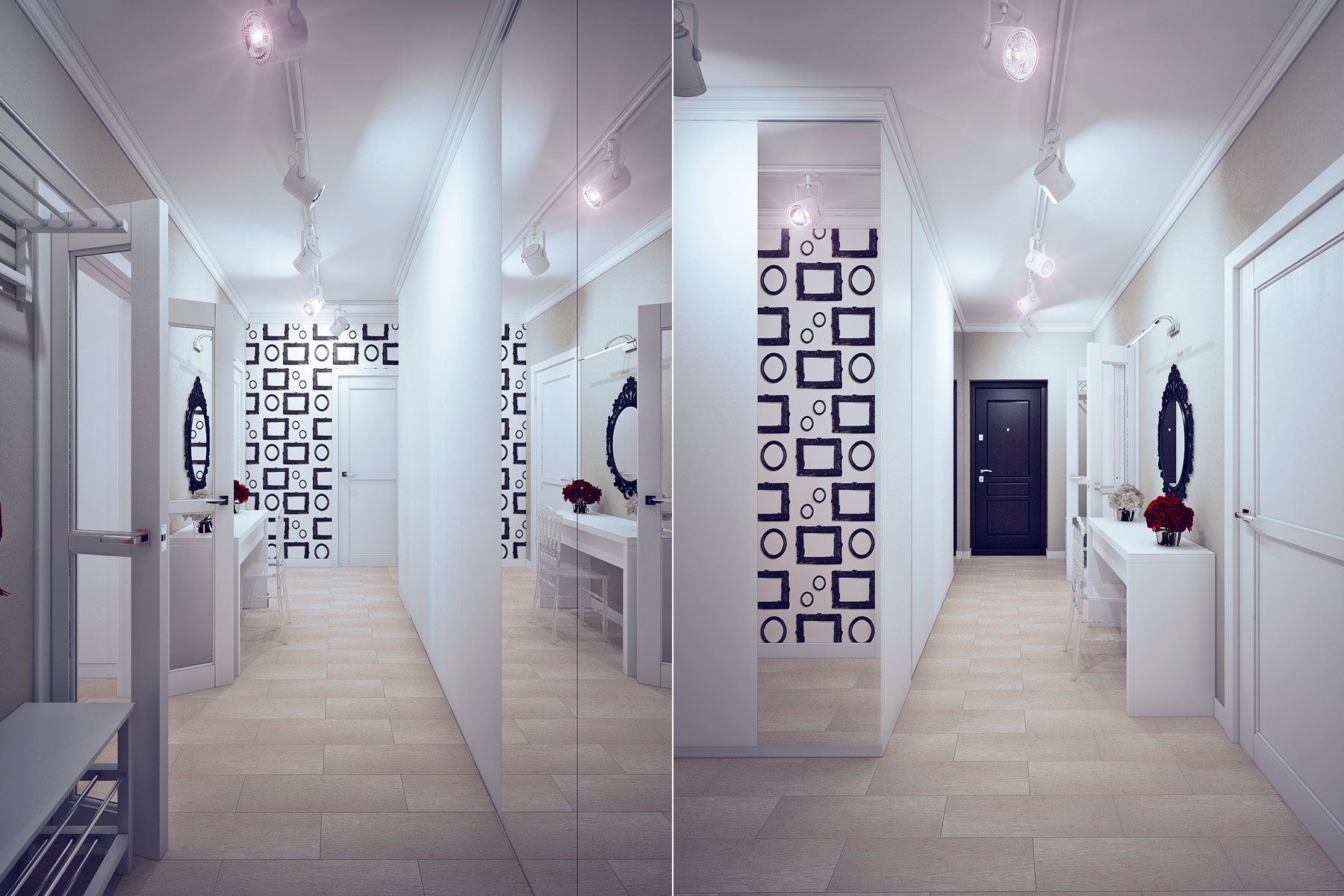 Girls Bedroom Decorating Ideas With Floral Style
This unique studio apartment design also provides the soft and beautiful room for girl. It applies floral style with soft pink color pallete. Of course, it will makes any girl fall in love with it. The best layout arrangement of its furniture that was arranged neatly also make it more fantastic.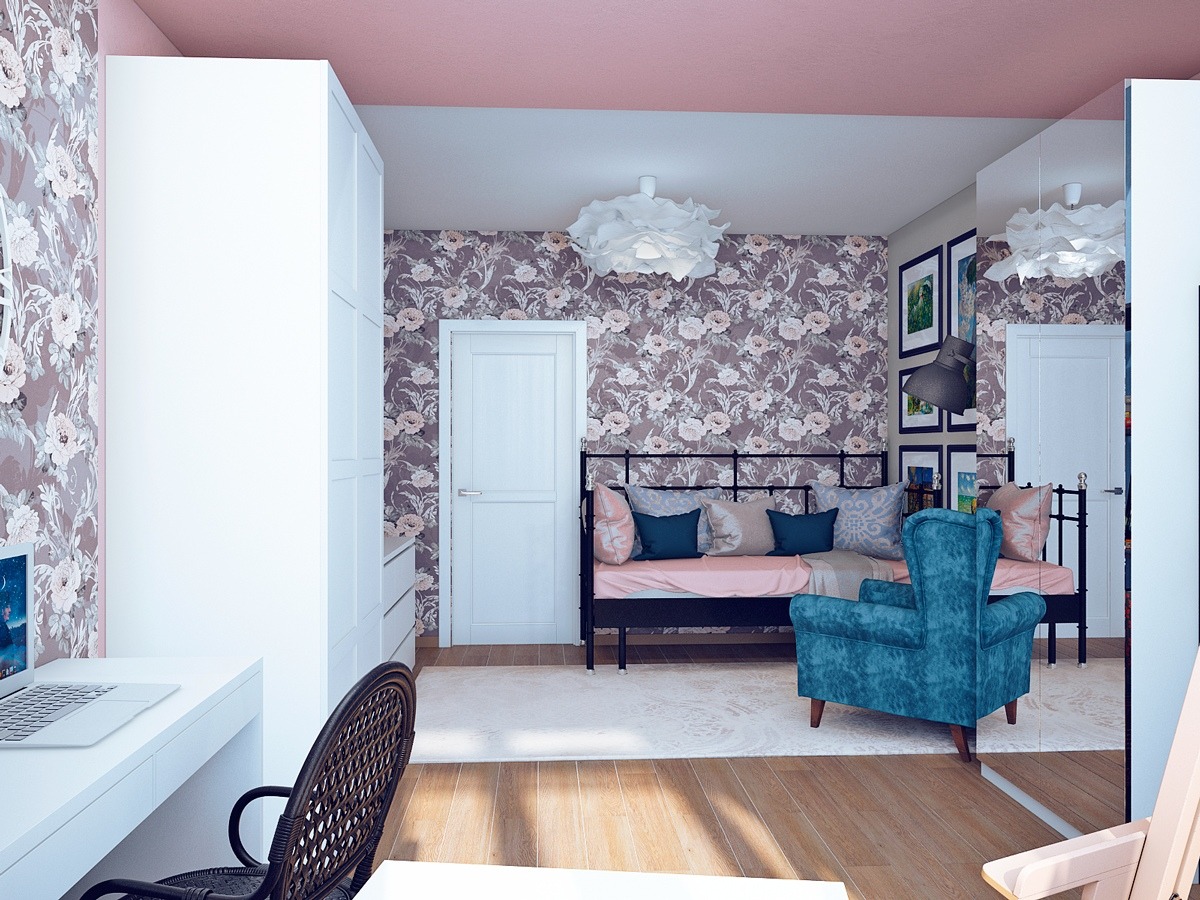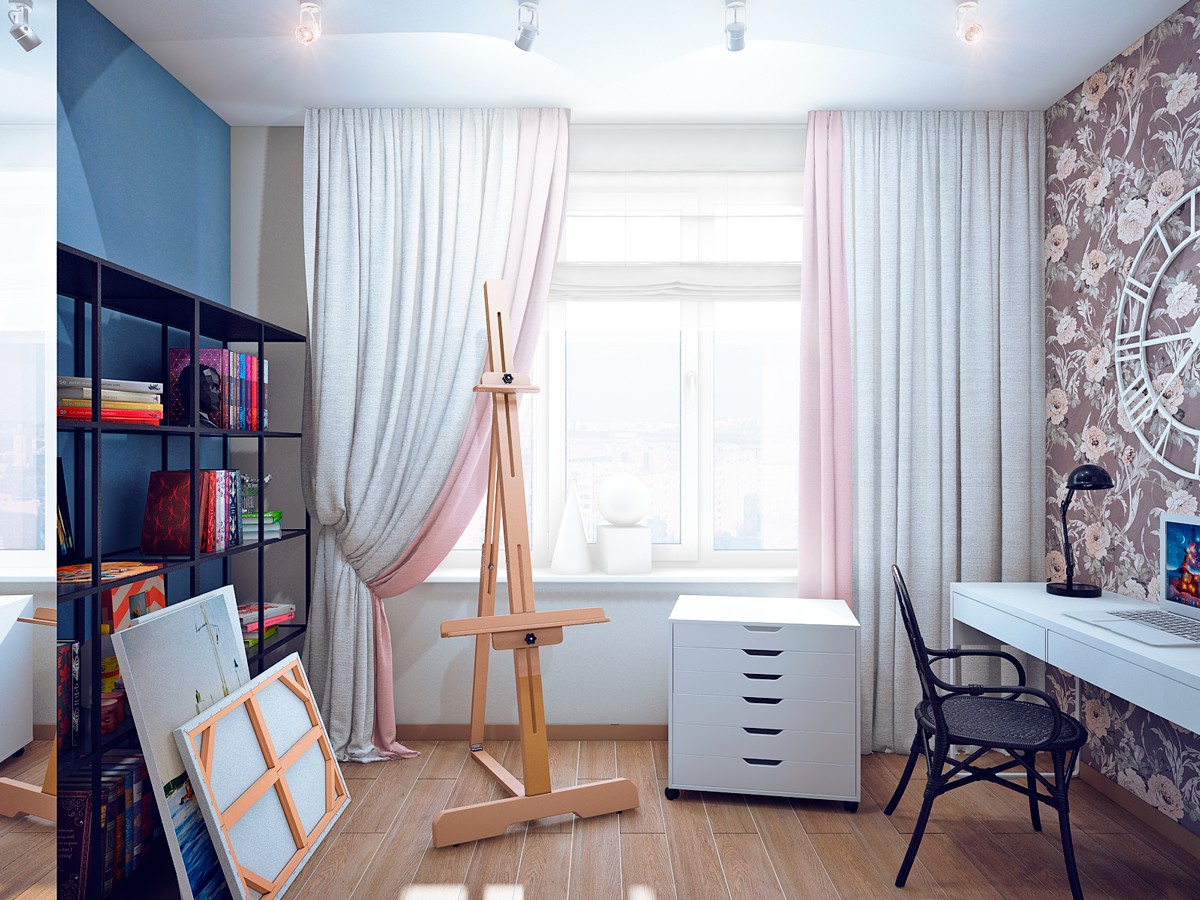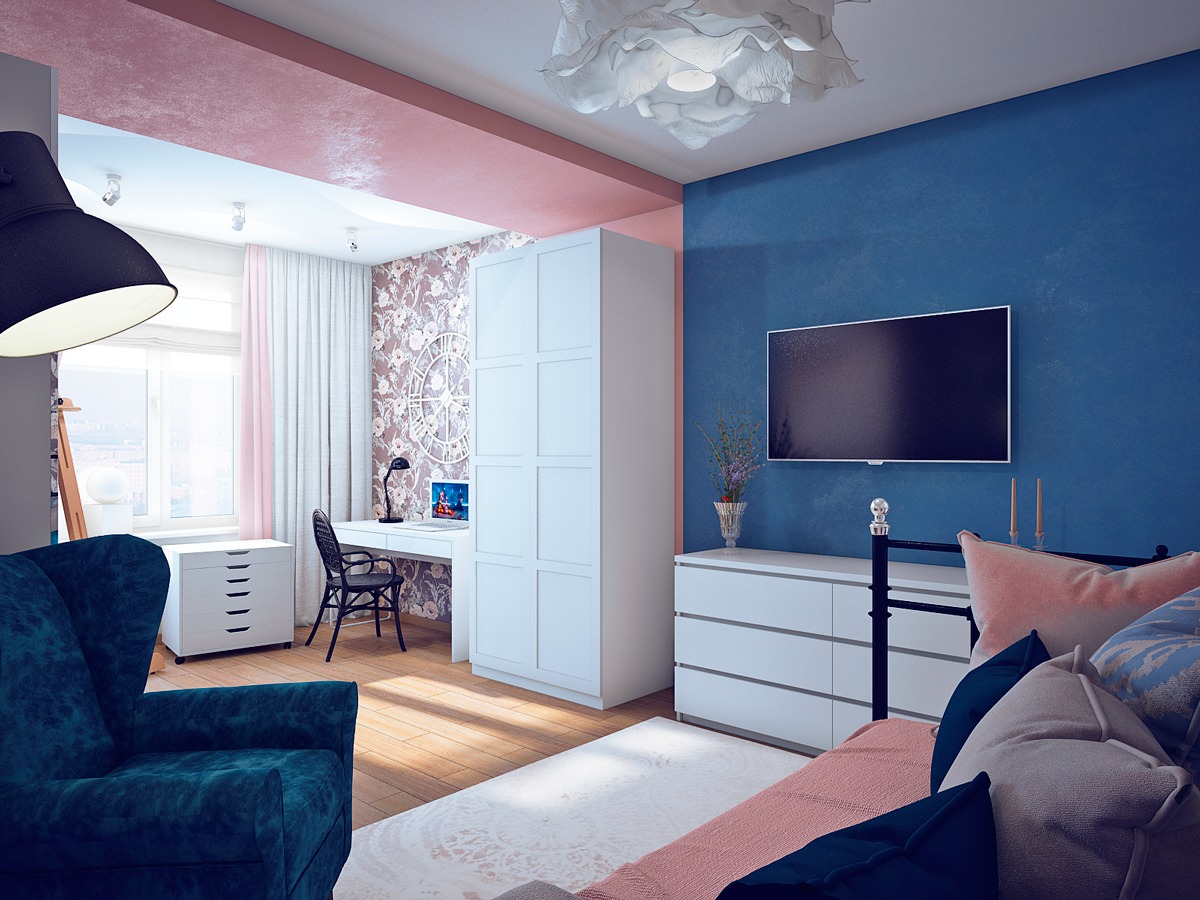 Sport bedroom theme for kids
If you have a boys, you should try to apply this interesting bedroom design. The sport is the theme that boys might prefer. So, it can be very good ideas to apply it. You are also possibles to use colorful shades on it, as long as it still describe the characteristic of boys.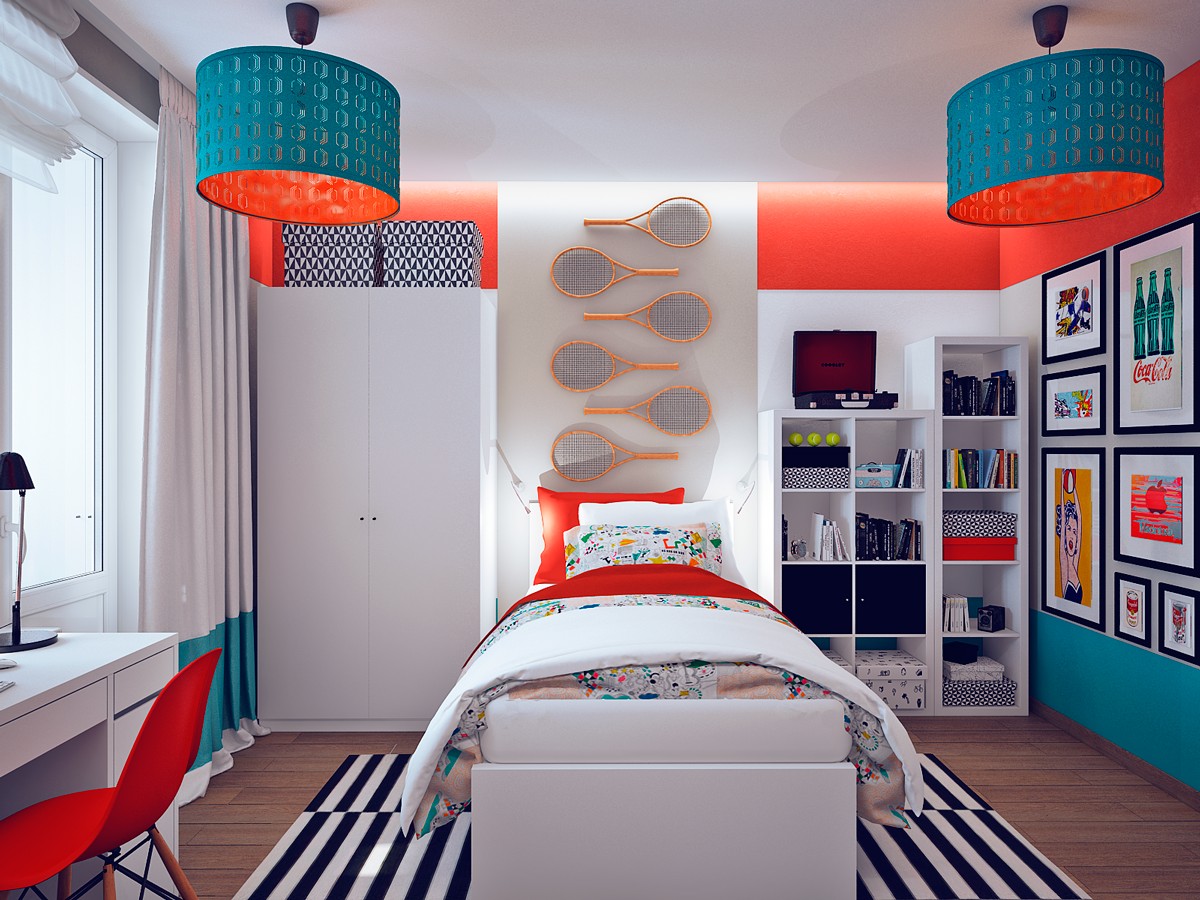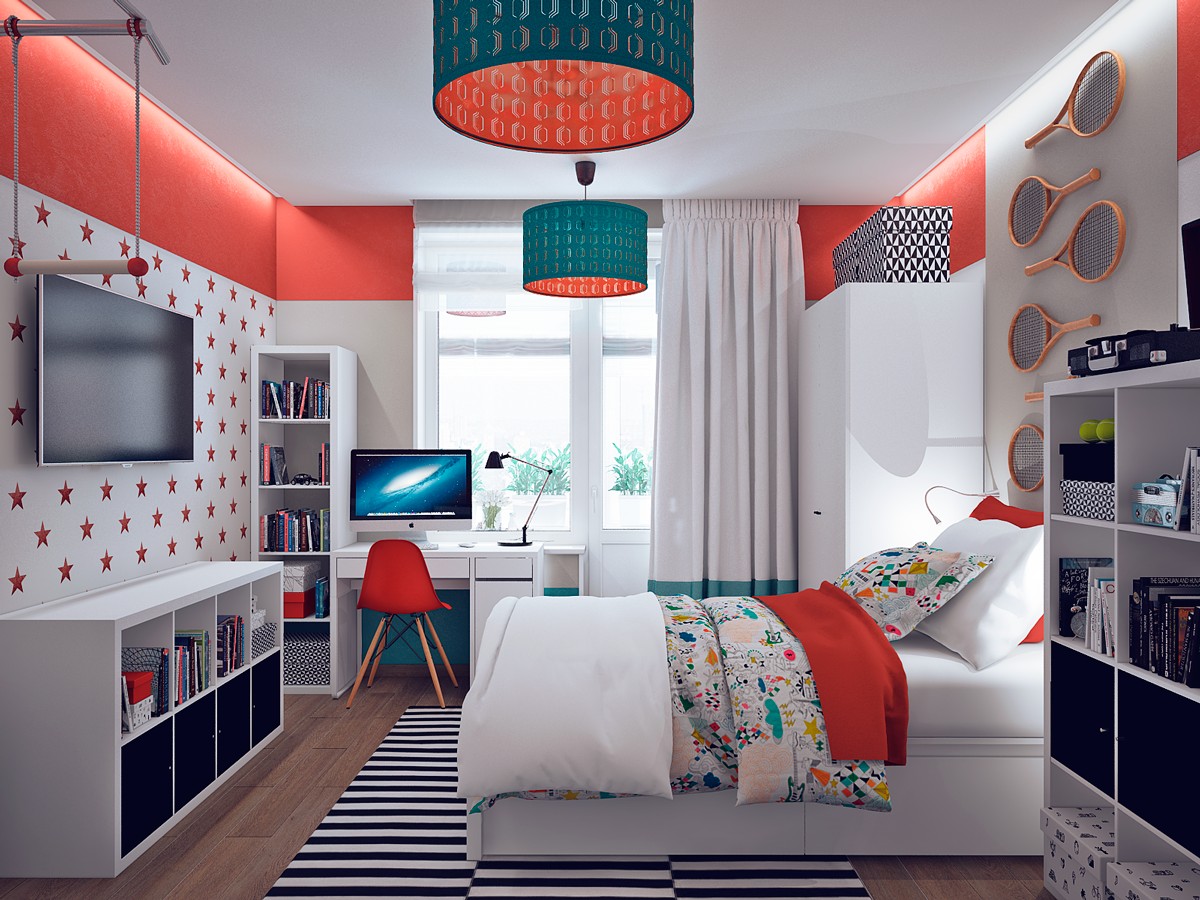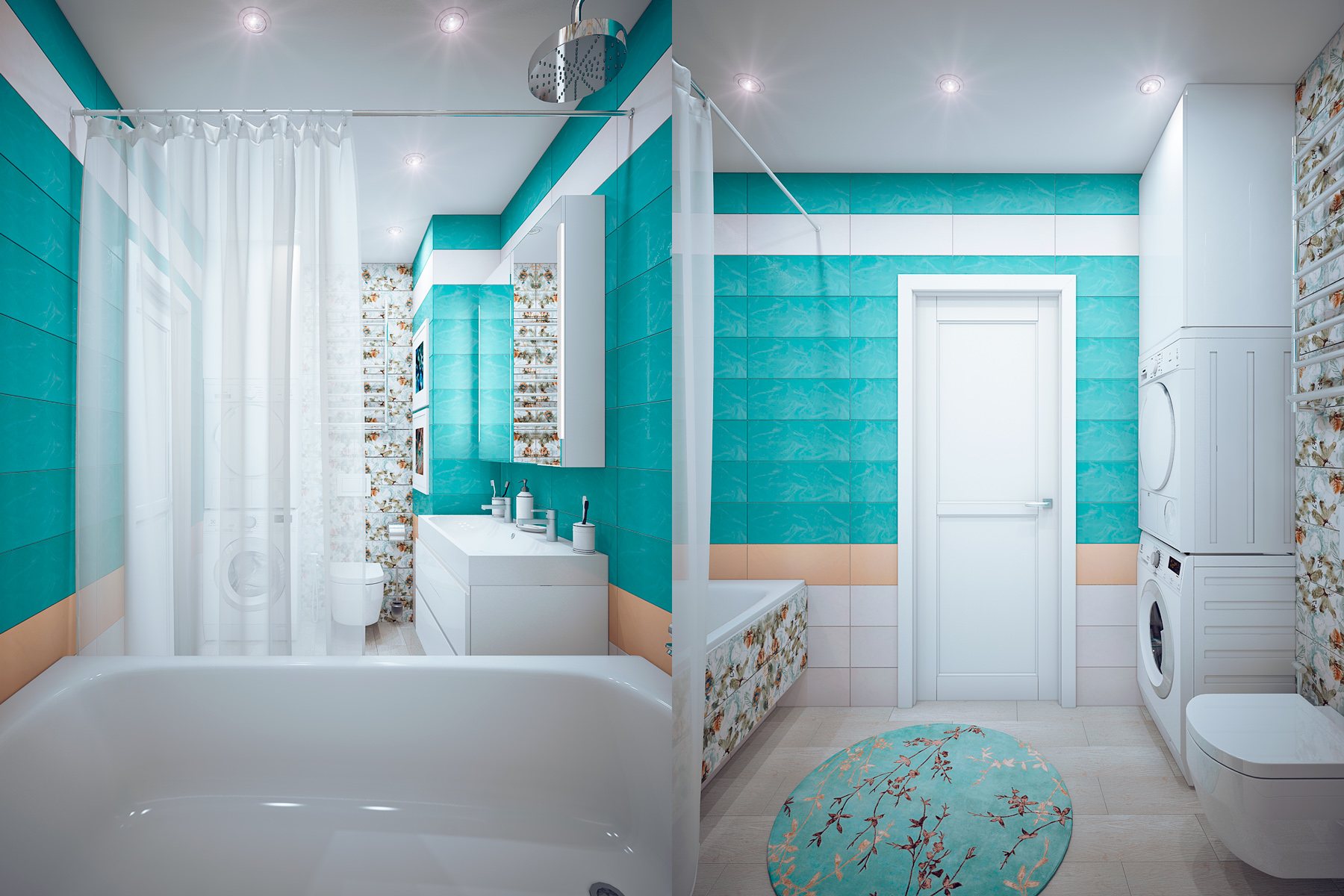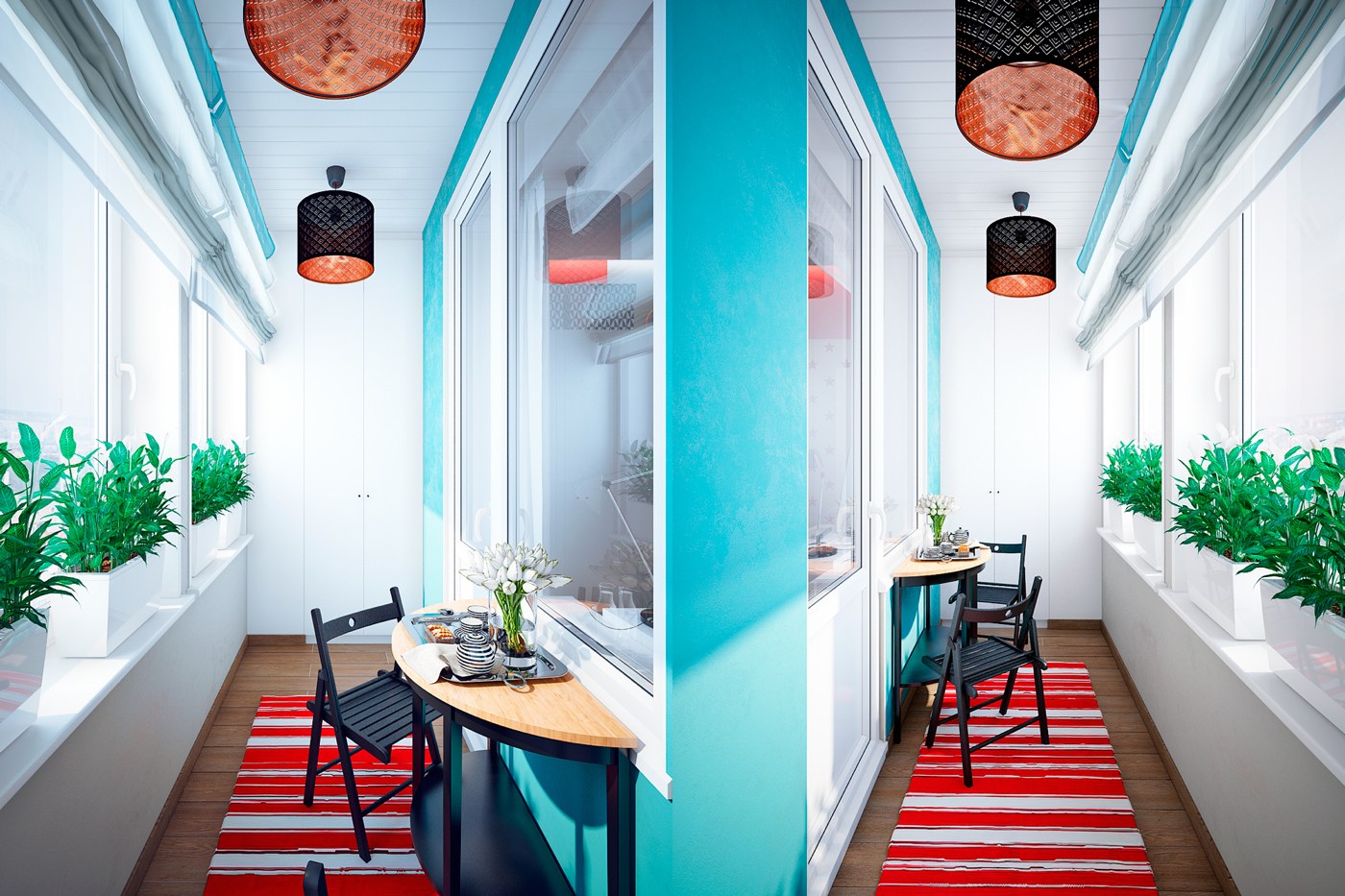 If you have the remaining space, you are possible to make a sweet balcony with pop art style. It can be a cozy retreat for you and your family. Hopefully, this colorful studio apartment design will be inspiring you.