Roohome.com – Have you found the apartment design with natural elements in it? Therefore, Anton Biytsev tried to introduce a modern apartment design with several natural elements that make the apartment where you live in a cooler and fresher. Some ornaments from nature become the main point to make this modern apartment design. Wooden, ornamental plants, or fresh greenery you can make as decorating ideas for your apartment because it really brings a space to life. Do you curious? Let check this out!
Modern Gray Color Bedroom Design
A gray color was suitable to serve as the basic color choices in your design. Let the right or left a side of your mattress dealing with a window of the room to get good light exposure. In addition, your room also can be put a bonsai tree as the ornaments that have a moderate size so it will make beautify in your bedroom. You can put it in the corner of your room. A bonsai tree is one of the great selection of plants that allow it to be used to decorate the bedroom.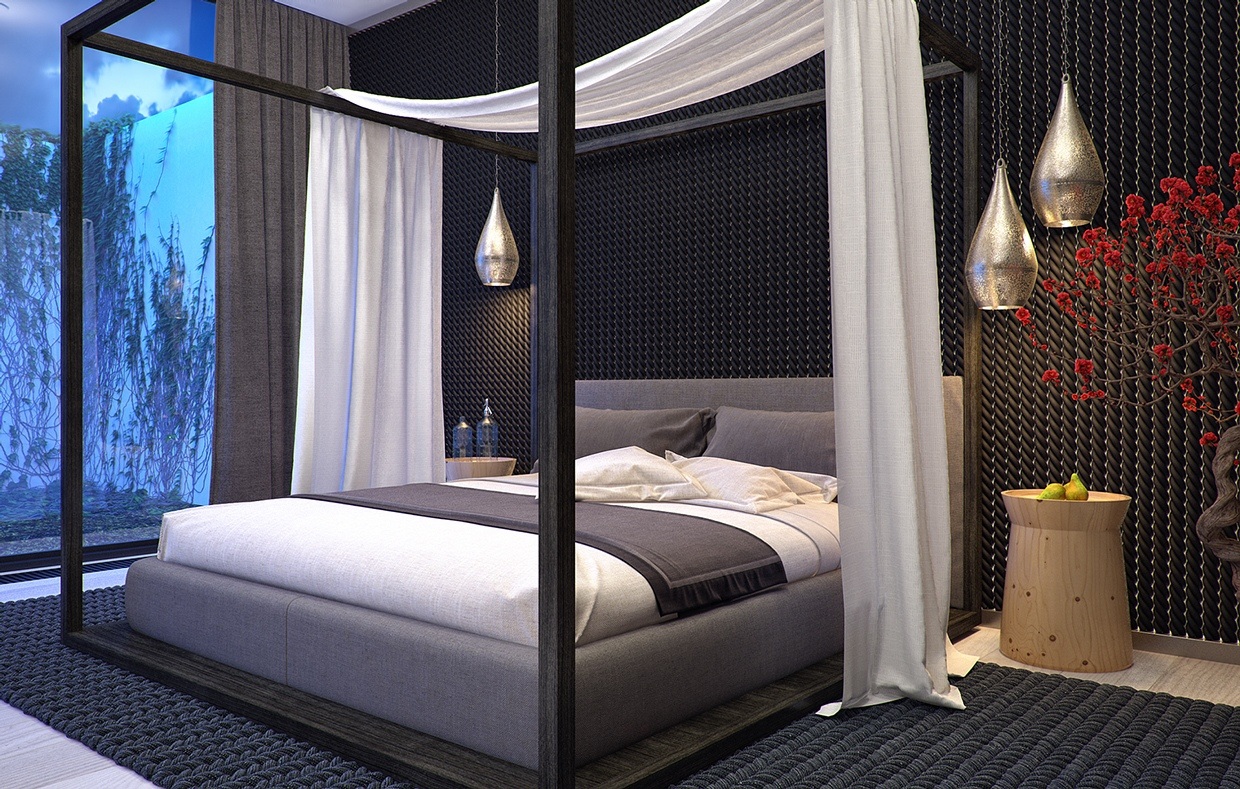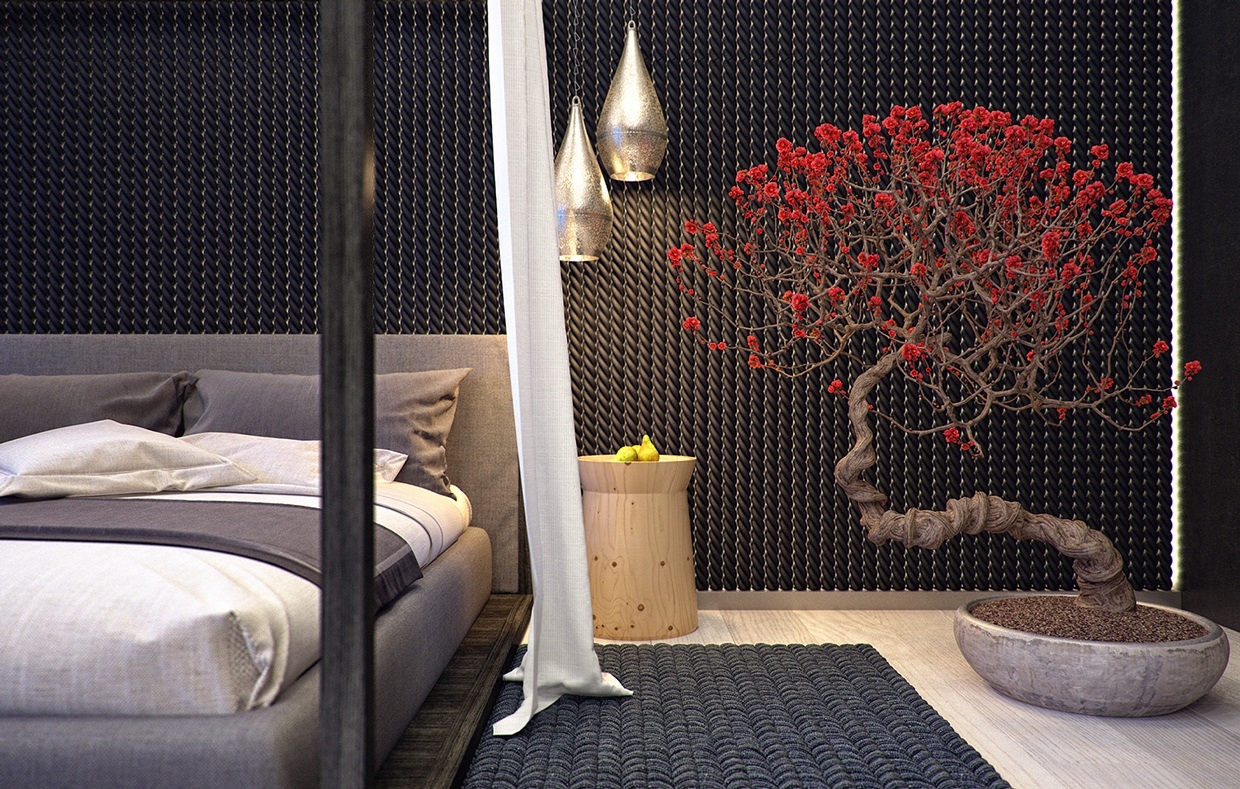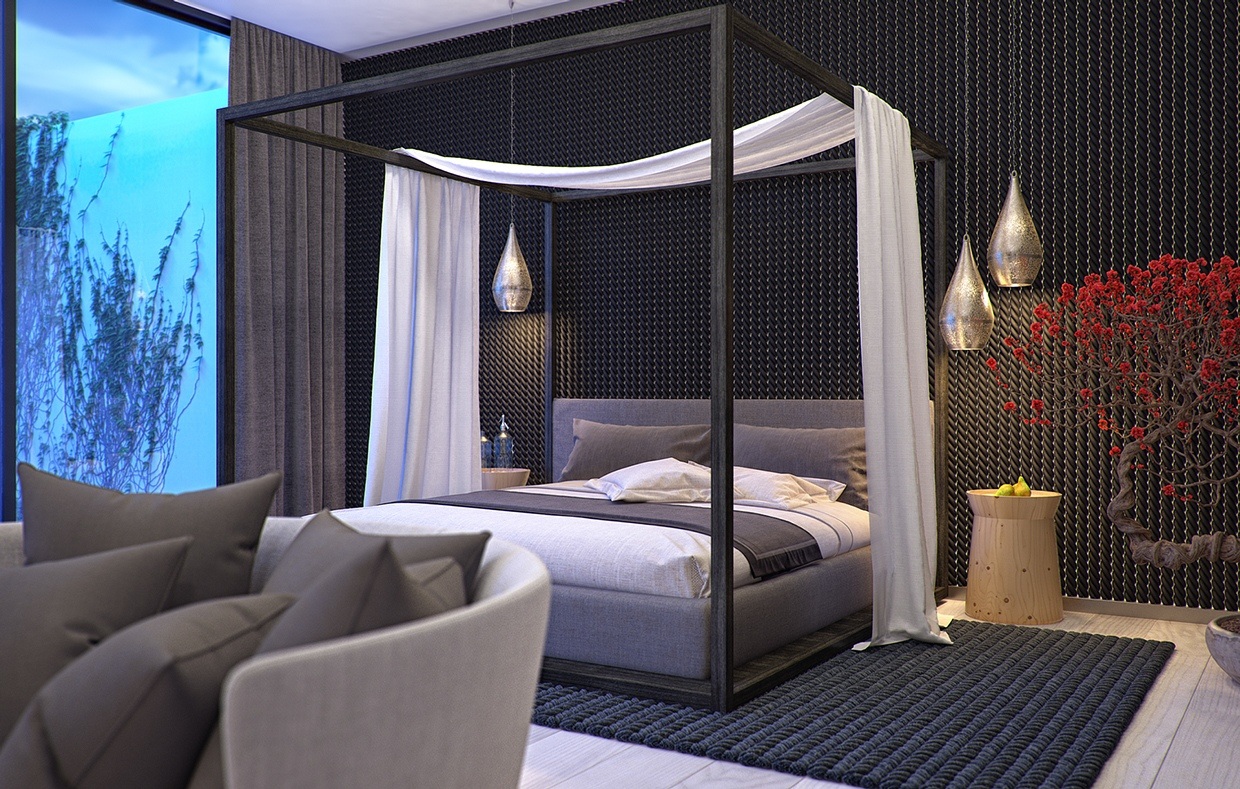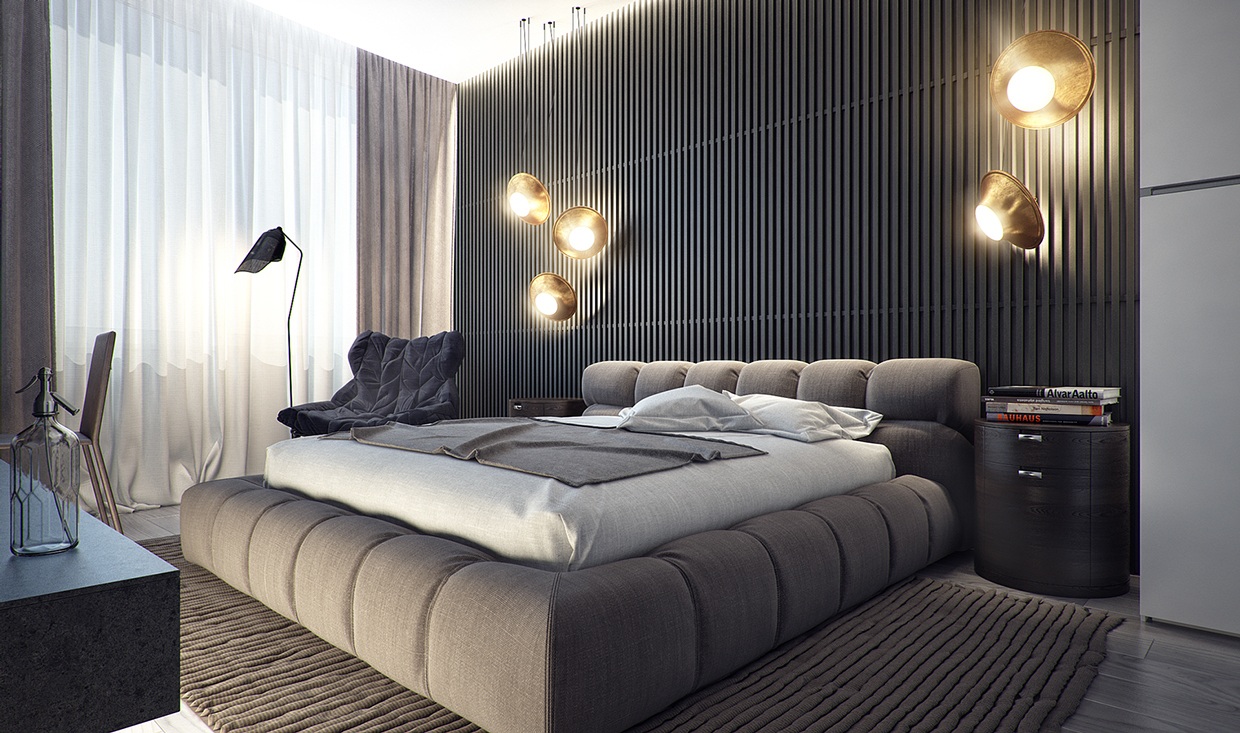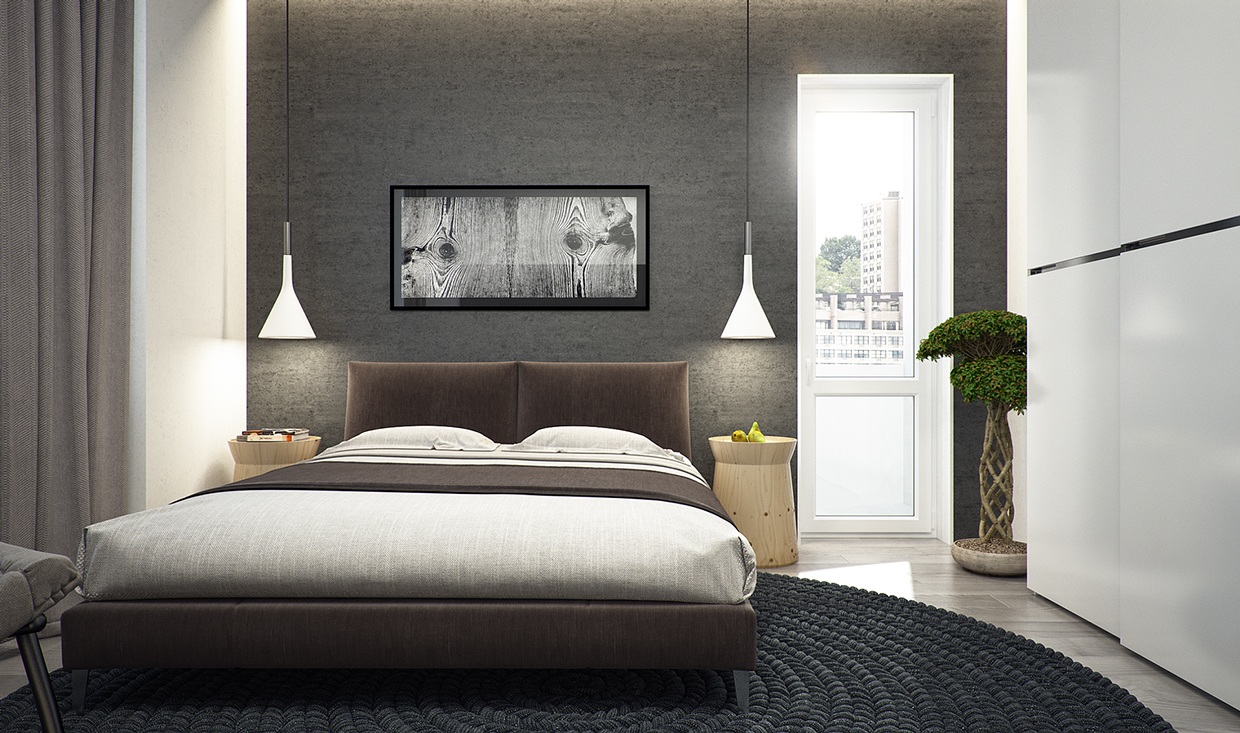 Kitchen Set Design With Wooden and Natural Accents
In modern apartment design, for part of the kitchen, make the design with a wooden theme. Accents the wood used to make designs in your kitchen a little bit traditional but still looks modern. Use other elements, such as a patterned backsplash in the kitchen and wall art to make whole kitchen set so perfect. Wooden cabinets also will make your kitchen set design with wooden and natural accents more perfect.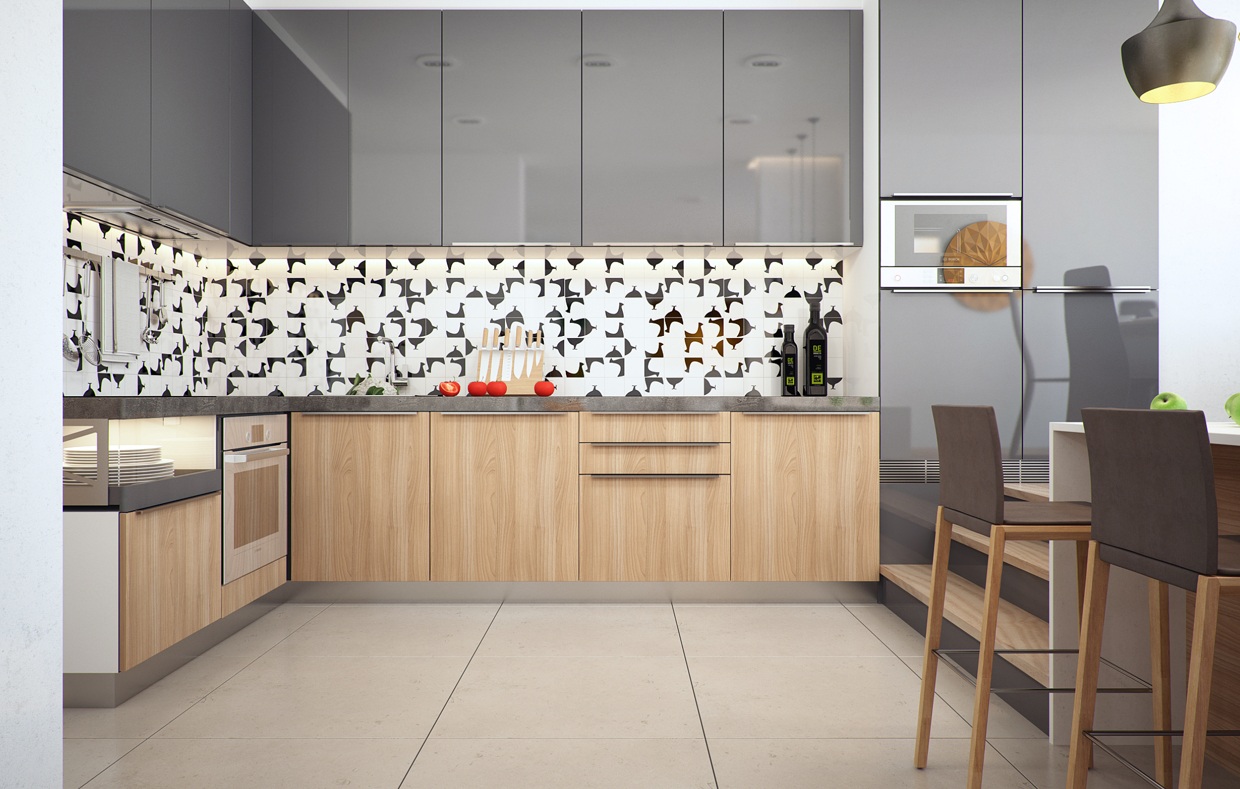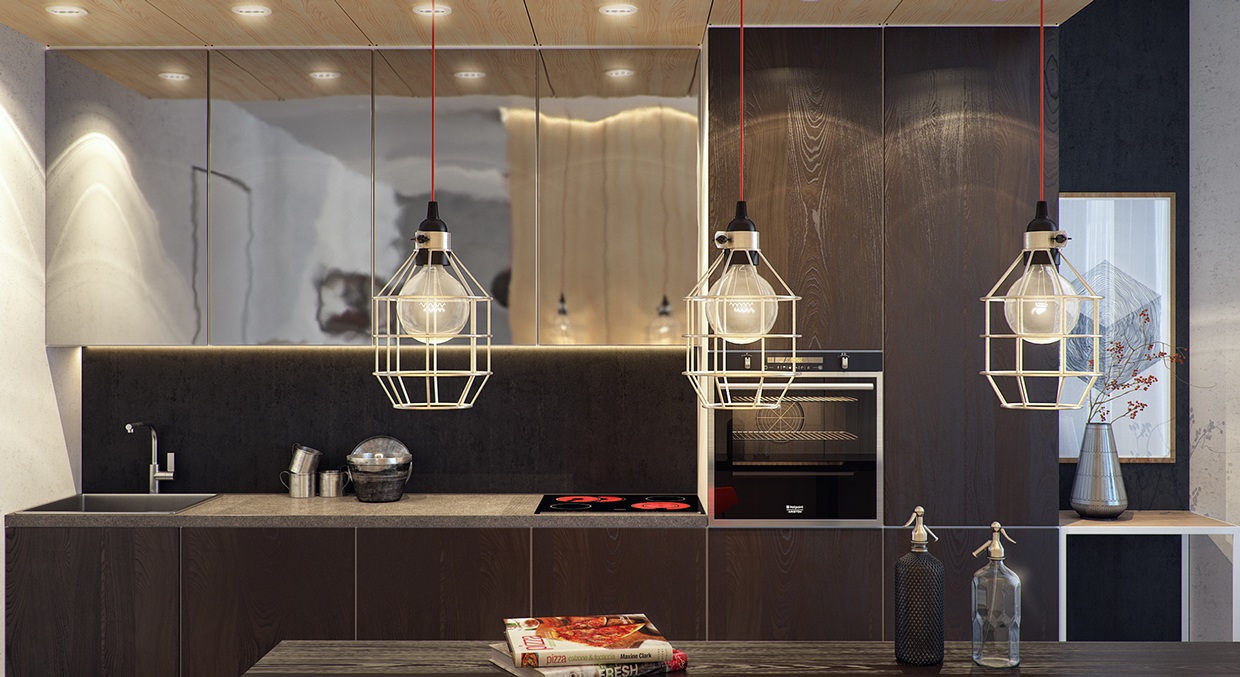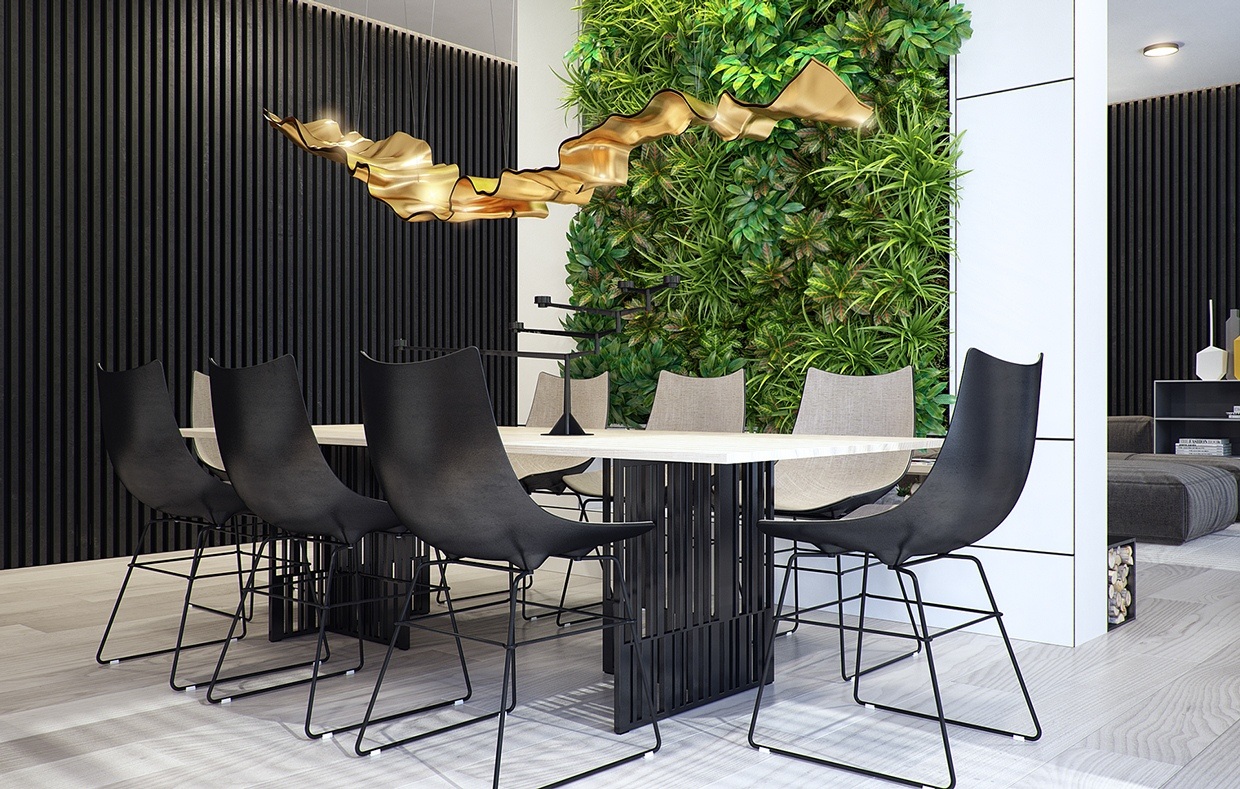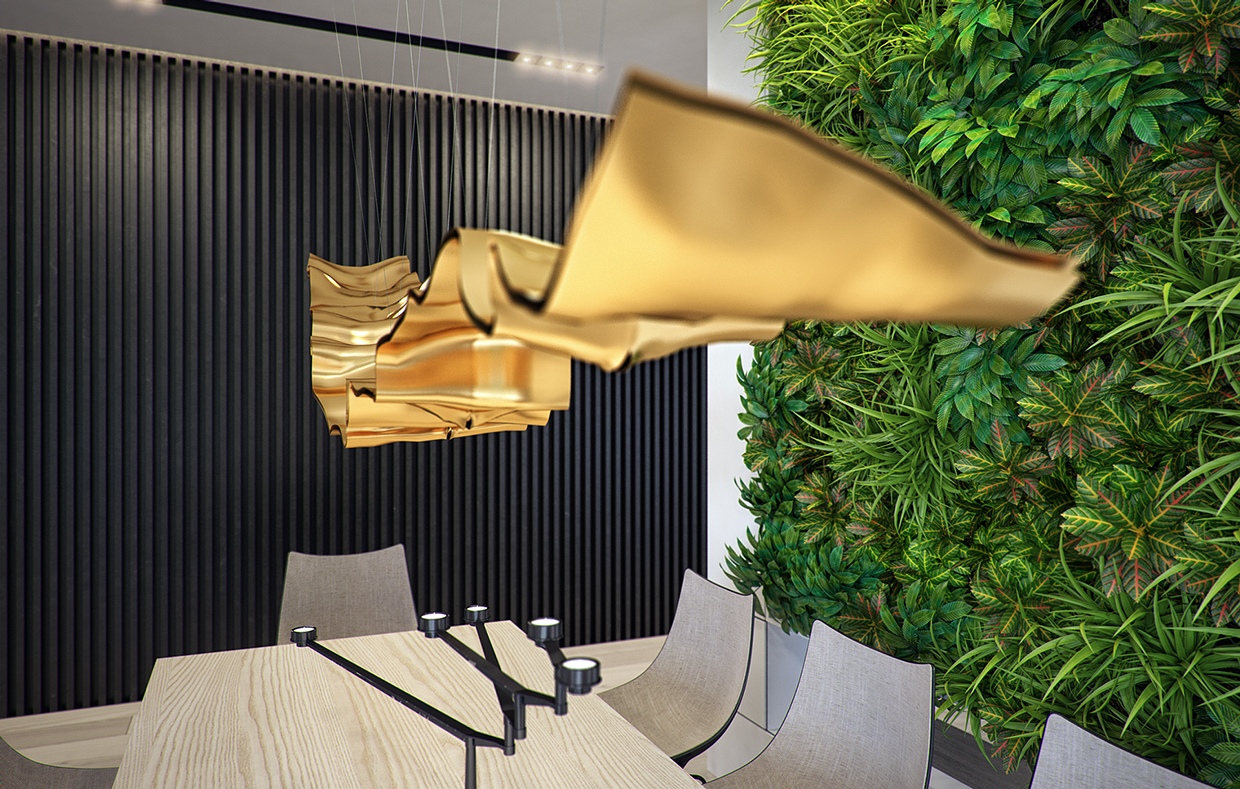 Your dining room you can decorate with blooming wall or ornamental plants with beautiful green color. Complete well your dining room with the use of ribbon lights fixture.
Modern Living Room Design With Natural Elements
Next move to the living room, in this living room you will see the ornament of plants that make your decorating for living room become so exceptional. This ornament decoration looks like arise and real. You may also use the modern light in your modern design for an apartment. It is possible if you want to make a shelf to putting your collection of stuff in it.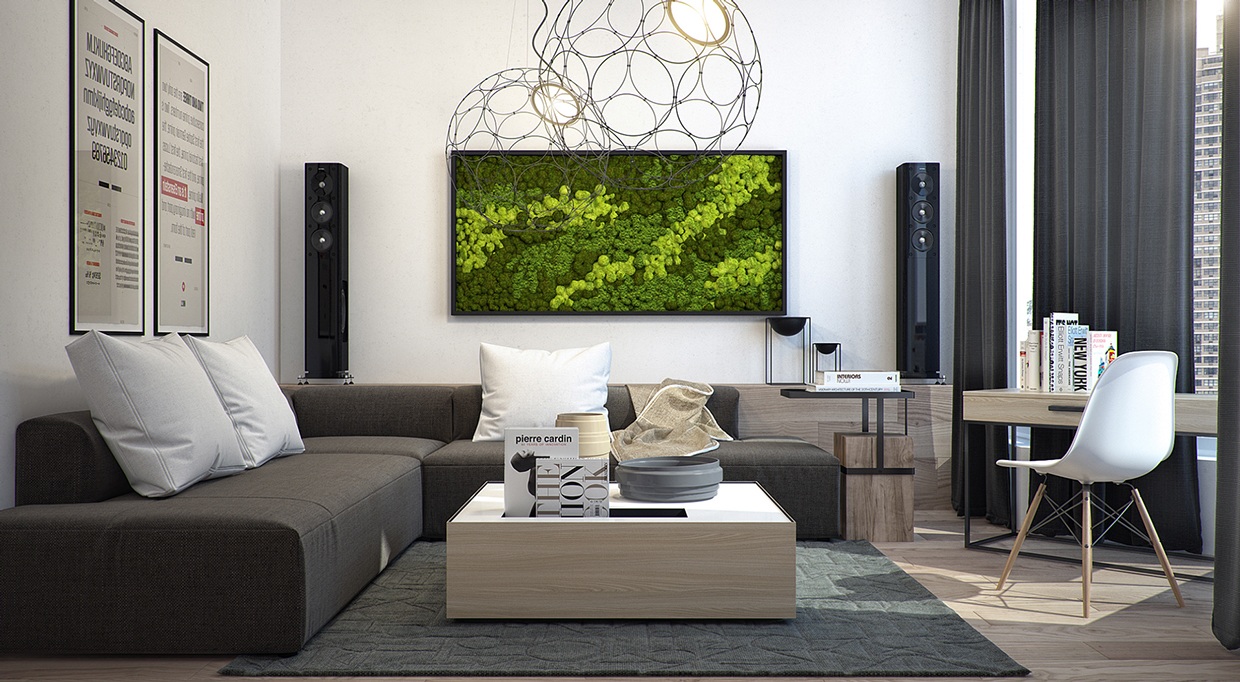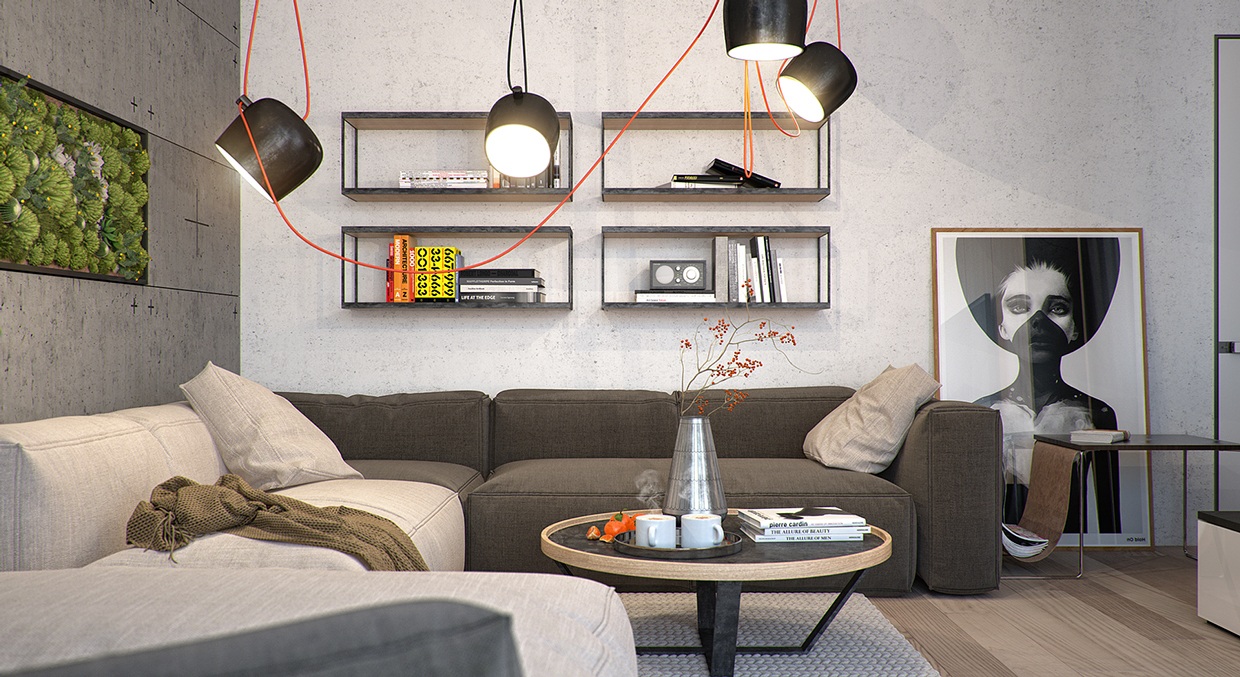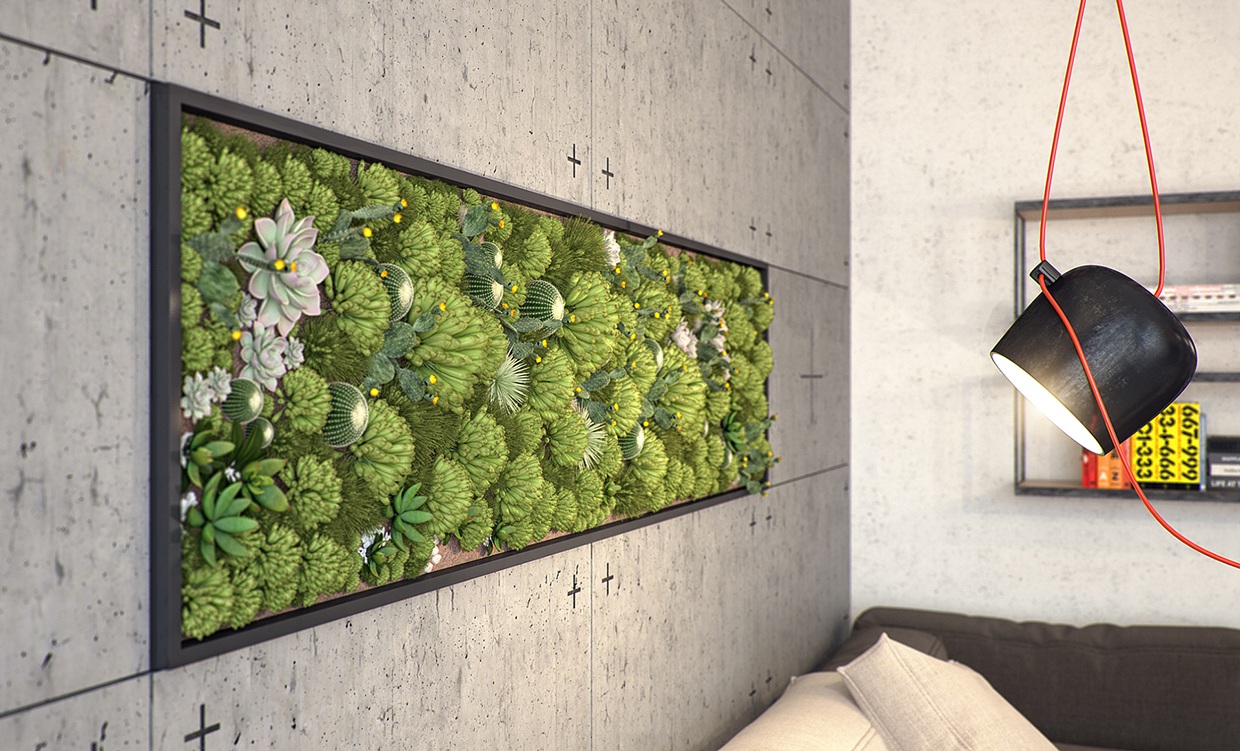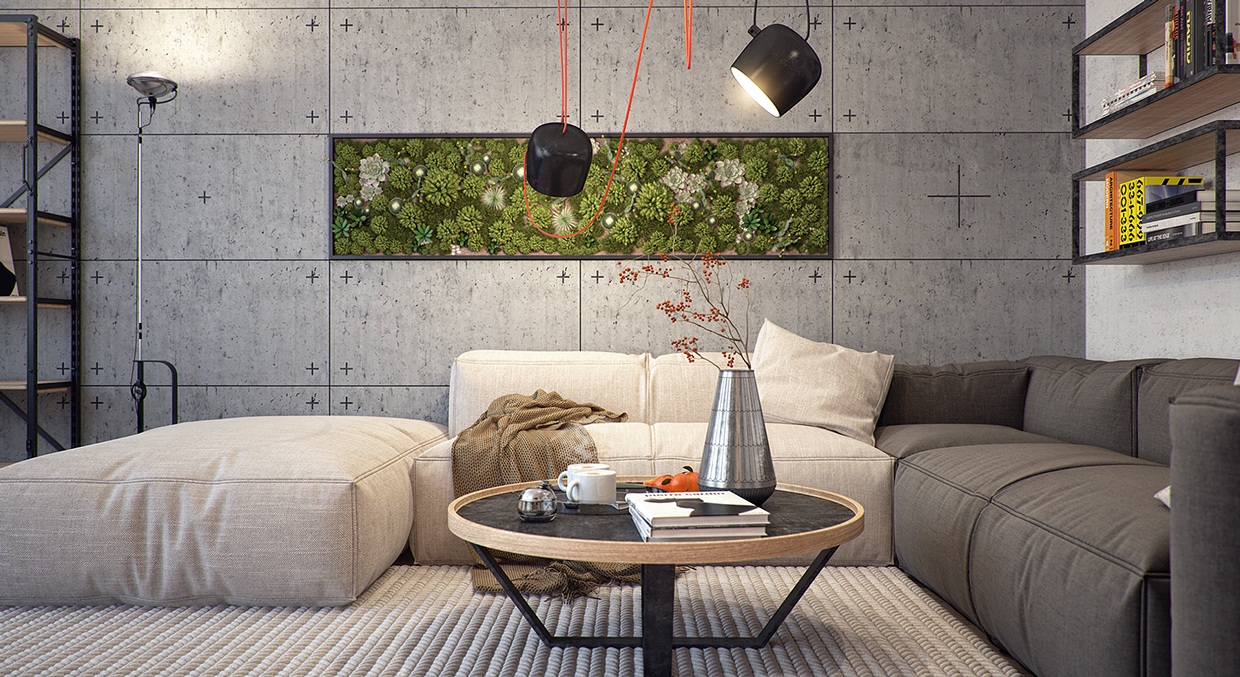 Now are you interested with modern apartment design combine with natural elements? Let now make your design with a touch of nature add to the beauty of the structure of your apartment and make an awesome design.