Roohome.com – Do you have a little bit problem with your apartment now? Just because having a modest space it makes you feel confused? Well, this is a small apartment interior design which will help you solve your problem. To make gorgeous and stylish are the main aim of this design because you do not only need a cosy atmosphere, but also an amazing look of your small apartment. By using smart inspiration in it, you will be inspired after seeing all these designs below. Let's check this out!
Small Apartment Interior Design by Peek Architecture
Peek Architecture has been successfully creating a small apartment becomes great and stylish. The designer feels so happy because uses a brilliant interior design for a small apartment, such as for this living room. Having a pentagon ceiling makes the room more gorgeous because the shape of this apartment is highly unique. First of all, choose bright color all over the walls. This is because of the windows help the room brighter. Interestingly, there are some wooden boards on the ceiling as the decoration. It totally creates an artistic vibe inside the living room. Do you agree?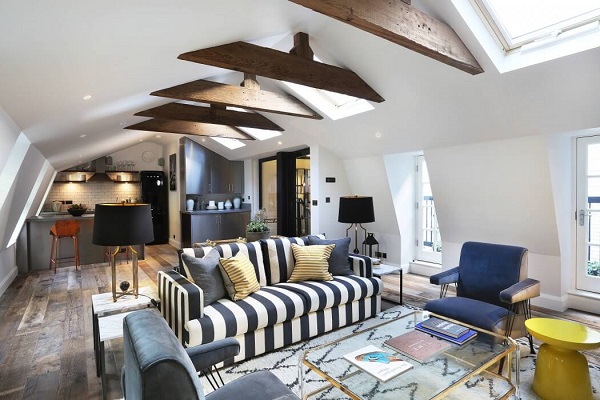 Move to another space right behind the living room there is a small kitchen. The designer chooses stainless steel kitchen set, such as the cabinets, kitchen sink, and the storages. This concept looks mainly without getting rid of modern style inside the kitchen. Two orange bar stools make the kitchen is quite colorful along with a black refrigerator.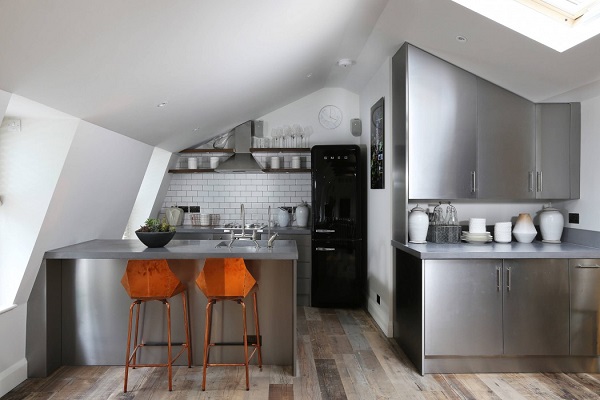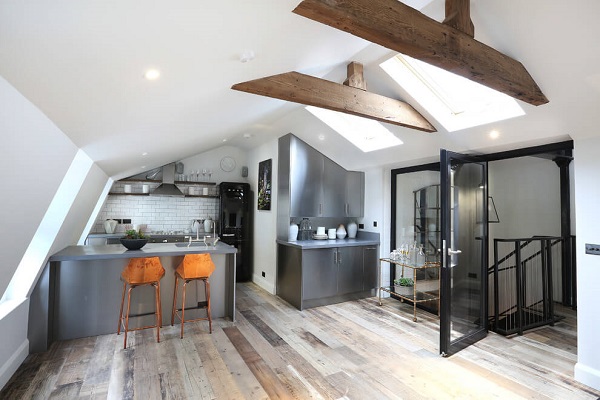 Small Bedroom and Bathroom Interior Design Look Artistic
In the main bedroom, a brown leather bedstead as the main point of this room. This leather bedstead looks great because be combined with light gray color on the wall. For the furniture, Peek Architecture places unique table lamps and two pendant lights right beside the bedstead. Well, you are not in the wrong way taking a look of small apartment interior design by Peek Architecture.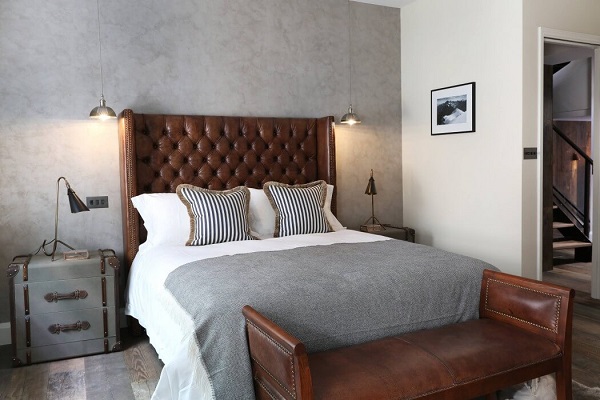 Move to the bathroom, you realize if have a small bathroom it makes you difficult to design. Yet, now your small bathroom will be modern and stylish because of the apartment design interior like this one. The designer uses a glass shower door to be paired with the contemporary interior for this bathroom. By using brick patterns for the wall is creating a gorgeous bathroom for you.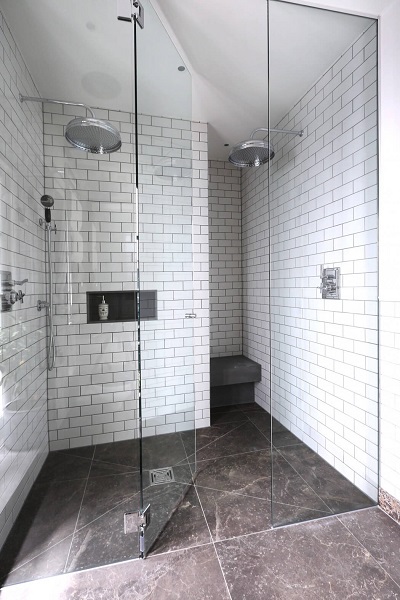 Small Apartment Design with Smart Inspiration
Wood is another material which is chosen by the designer in designing this small apartment. This is the last space which is filled with wood, you can see from the stairs. Having single stairs outside or inside the apartment can make it enticing as well. What do you think of this amazing single stairs?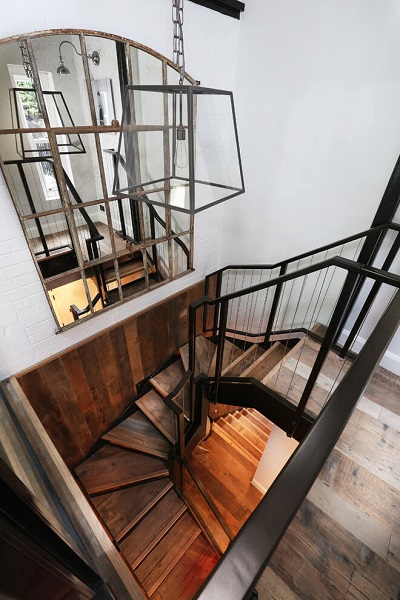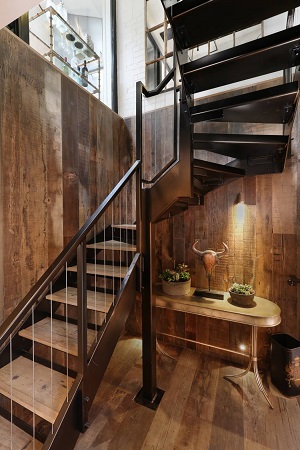 What are you waiting for? This is your turn to choose this small apartment interior design by Peek Architecture for you. After seeing the design, you will not be difficult anymore either in arranging the furniture or applying the concept. If you want to see other designs, just visit and check here. Have a nice day!