Roohome.com – Choosing minimalist theme for home design is the best idea for you. You are in the right choice seeing this modern minimalist design below. Why? Because this design will show you how the designer applies the idea as well as the furniture. It is not only designed, but also an inspiration to help you create your own home sweet home. This is your turn to make your home becomes stunning and stylish also provide a cosy atmosphere inside your home.
Modern Minimalist Home Design By Moosehead Contracting
This amazing design is designed by a professional interior designer, Moosehead Contracting. The designer chooses a minimalist theme in creating the home design as well as you want. First of all, the designer combines bright view with soft elements in living room area. Having many huge windows in your home do not make you have difficulty anymore. Because it can be functioned as the lightning as well. Therefore, this living room becomes clear and bright. The arrangement of the furniture makes the area becomes stylish as well.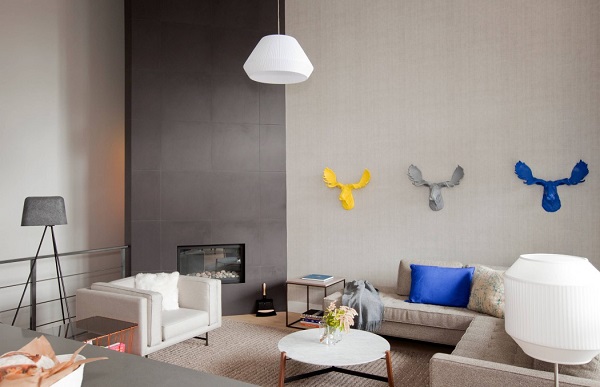 Move to another area there is a dining room. You can reach the dining room directly because this is an open floor space. In this area, you will see a big window which decorates the area so beautiful. You will see such a great view while having lunch or breakfast. Take a look to the furniture, there are four light gray armchairs. These comfortable chairs are paired with a wood dining table because the designer wants to give a modern minimalist style to you. Do you like this dining room view?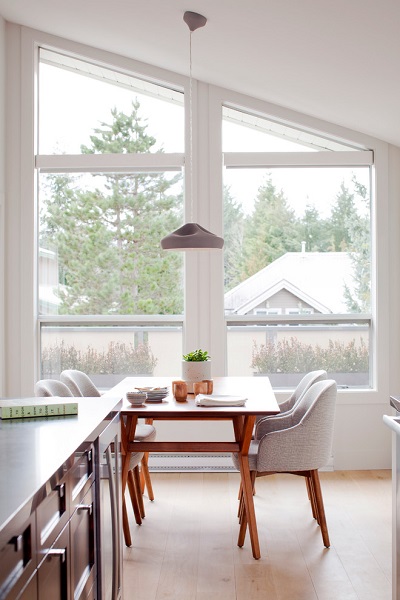 Modern Bedroom Minimalist With Modern Style
For the main bedroom, Moosehead Contracting wanna gives modern vibe in all over the room. You can see from work desk inside the room firstly. The designer places a wood work desk along with a light gray chair to make it perfect. Right beside the work desk, there is a wood drawer which decorates a single greenery on it. The room looks so clear and bright, does not it? This is because of a combination of white and gray colours on whole walls. To make it more stylish, the designer puts a wide mirror above the work desk and drawer.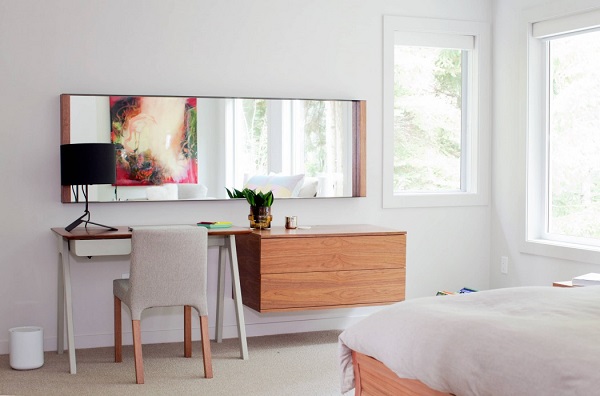 If you have a modest space and a big wardrobe inside the bedroom, do not worry because Moosehead Contracting has designed modestly. Only using two wide doors, the wardrobe can be placed inside the bedroom, because the designer creates effective storages inside the wardrobe along with some certain drawers. Do you like this modern minimalist concept by Moosehead Contracting?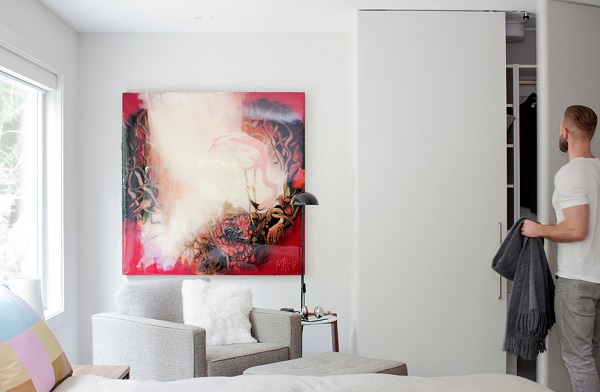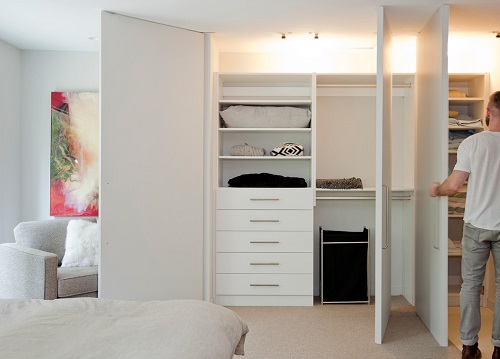 Modern Bathroom Minimalist Looks Clear and Bright
Move to the last space is a clear and bright bathroom. The designer wants to make you feel cosy while bathing and washing face. The bathroom itself is decorated with a glass shower door which is modern and minimalist certainly. In the middle of modern glass shower door, there is a wood drawer which is made as washing stand as well.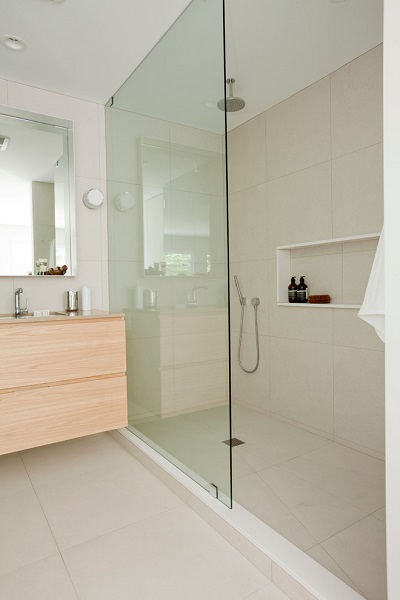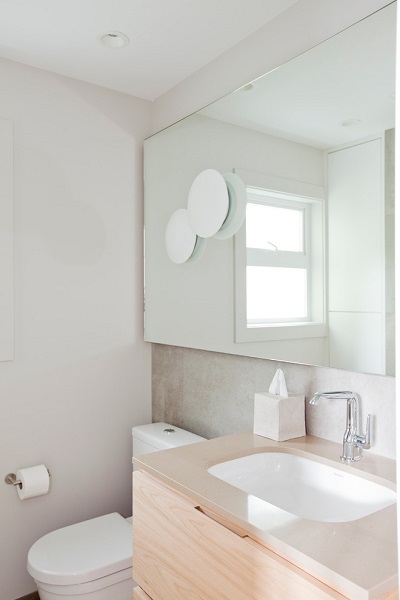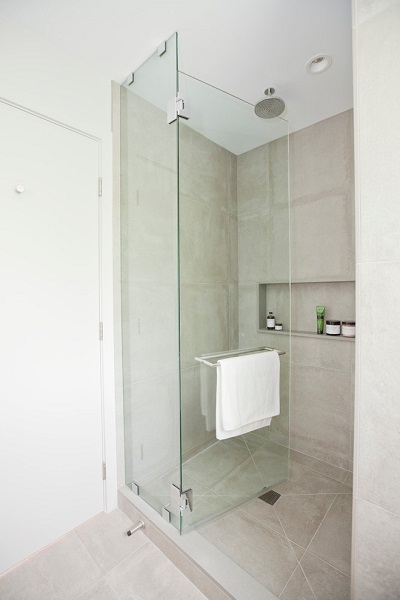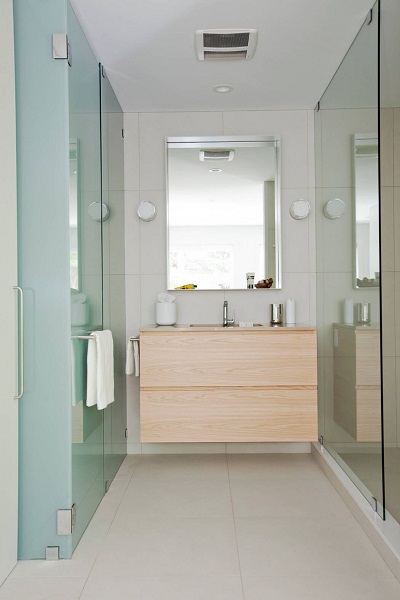 Now, it is your time to create your own modern minimalist look in your home. By seeing Moosehead Contracting's masterpiece, your home sweet home will become modern and stylish.