Roohome.com – Definitely you want to make your kitchen design idea is very minimalist but still look luxurious. This is the time that you can create a kitchen design by combining two matching colors such as gray and white. These two colors will bring an atmosphere of simple but still awesome. Make your kitchen design idea with a gray color becomes more remarkable. Note also the ornaments that will complement your kitchen decor later.
Circular White And Gray Kitchen Design
Circular white and gray kitchen design will feature a slightly different impression. This will add the uniqueness because in general, most people wear designs for the kitchen table with rectangular model or box. But this time, there is little innovation using a circular table to make it look more modern. It is also easier for you while cooking. And do not forget to give a touch of gray and white on your walls or furniture parts and other ornaments.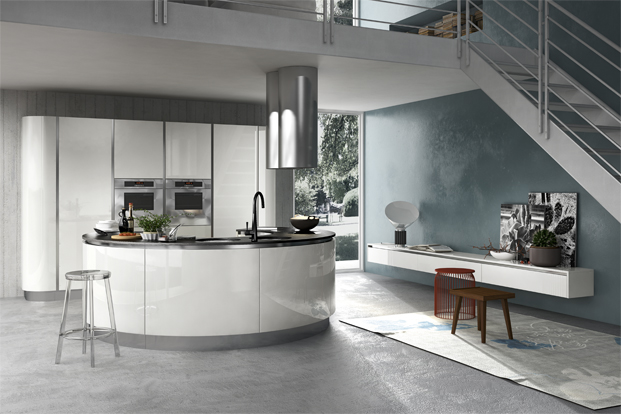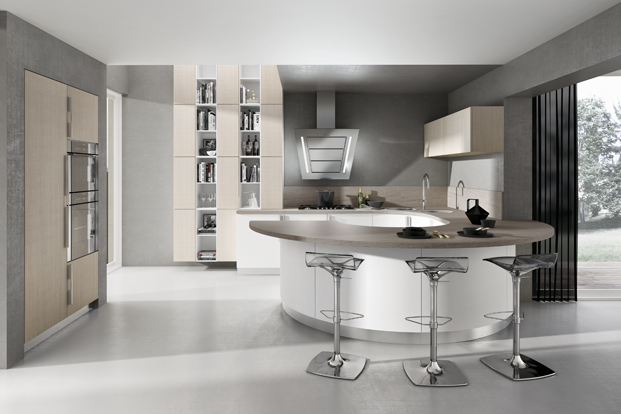 Wooden White And Gray Kitchen Design
Wood white and gray kitchen design will make your design looks more modern and minimalist. In addition, you can also mix and match with other colors if you like. But for furniture were used, use wood accents that still presents a minimalist impression for your kitchen design idea with gray color. Accents the design of this wood can use for parts desks, cabinets or small parts of the walls in the kitchen design with gray color in your home. Besides that, you also can position your kitchen with the right to deal with exposure to sunlight. On your wall, you can paste some long shelf small to be able to put your kitchen utensils.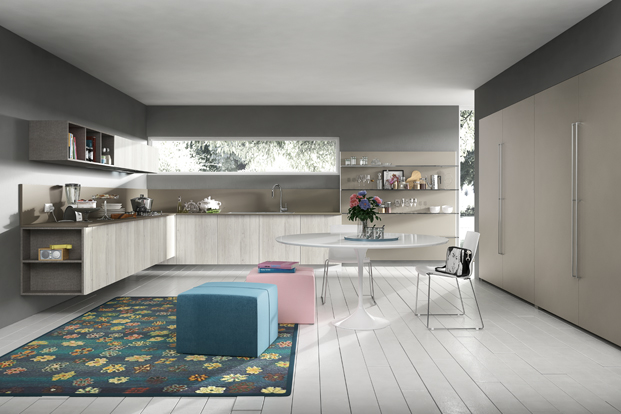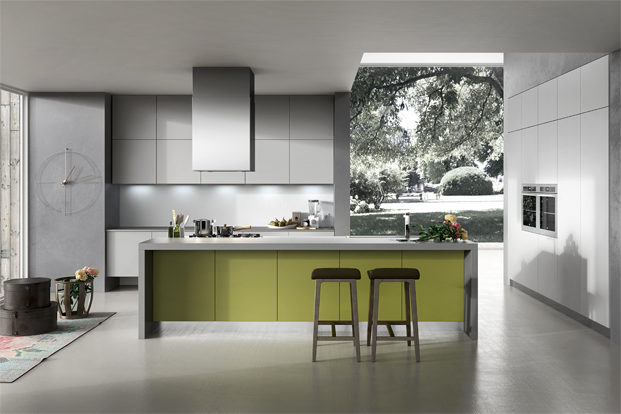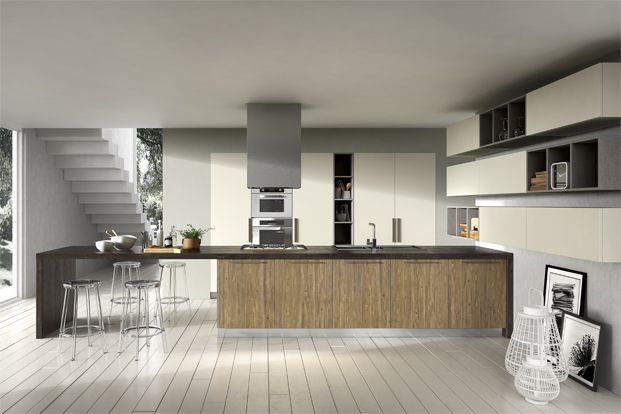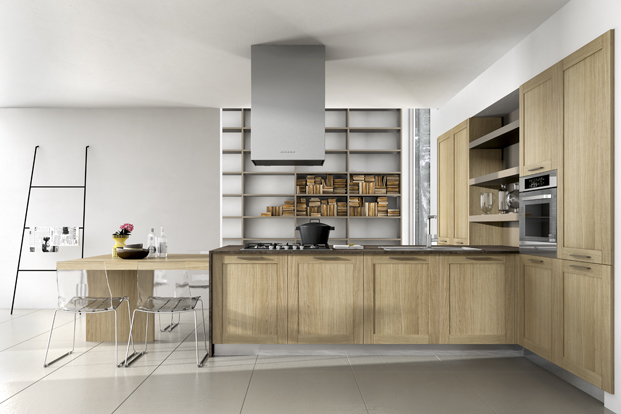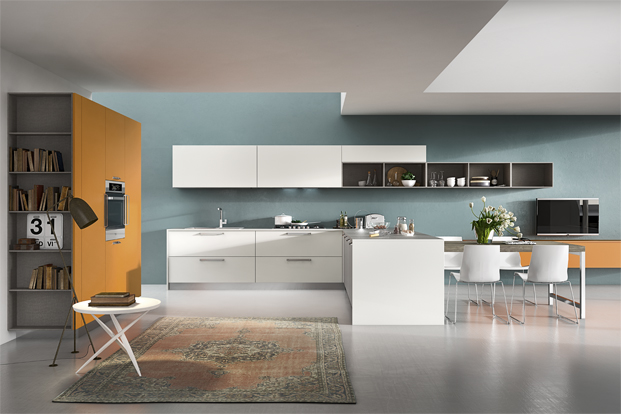 Contemporary Gray Kitchen Design
Later, contemporary gray kitchen design idea combines with white color also can be applied as an example of your kitchen. Some the design uses of traditional styles which made of wood and used minimalist tool style. For example, such as lamps used, choose the model of the classic chandelier, or if you prefer, you may give a little bit brighter colors to give the impression of a little color. When seen this design is not too complicated, quite simple but can still present a contemporary appearance.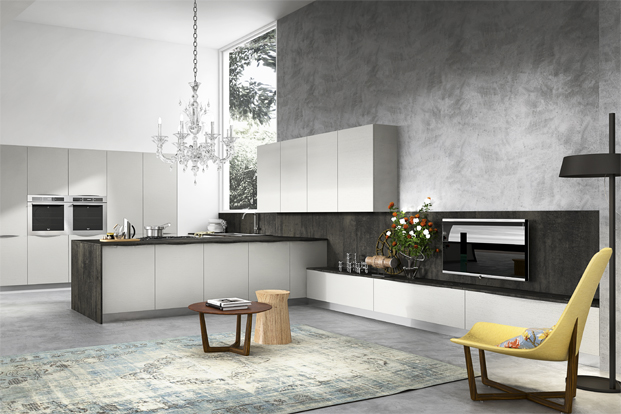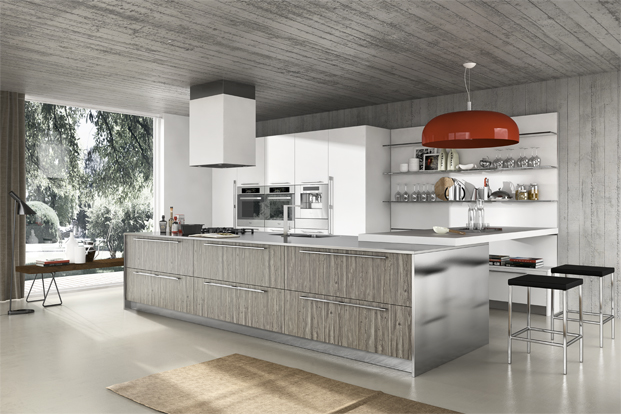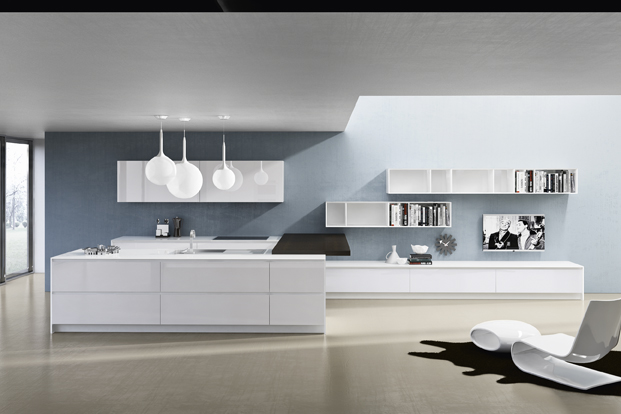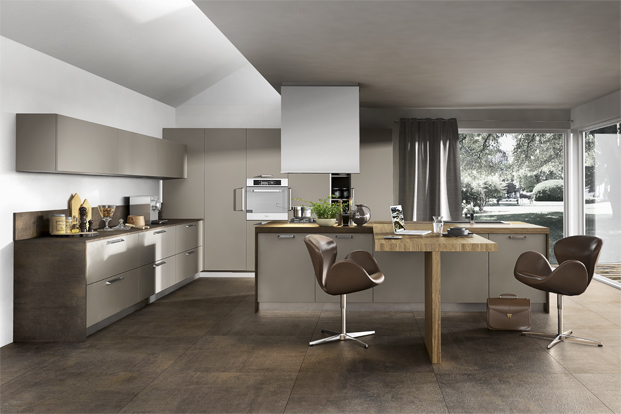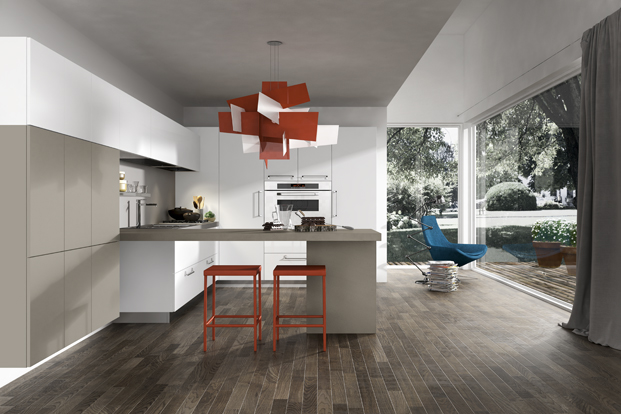 So are you interested in this kind of kitchen design idea with gray and white color? Just apply and follow the best design which is suitable with your choice.