Roohome.com – Getting the right apartment design idea is not the easy way actually. You need to find the design that suitable for your available space and your style. So, you can get beautiful and the comfortable residential. If you prefer with the minimalist concept that looks elegant and light. You must be like this black and white apartment design. It was arranged simply and use simple furniture design that looks soft and elegant. Then it will help people that prefer with the minimalist concept to enjoy the feel that was created by its concept.
Minimalist living room with simple layout and decoration is perfect for spending your leisure time. You can put he modern sofa with neutral or dark color in it. After that, you can apply some accent that can decorate it simply. Do not make it too crowded. You will be better use the light color for its color base. If you are living in a country that have cold season, you will be better apply wood flooring. It will help you to make  a room feel warmer.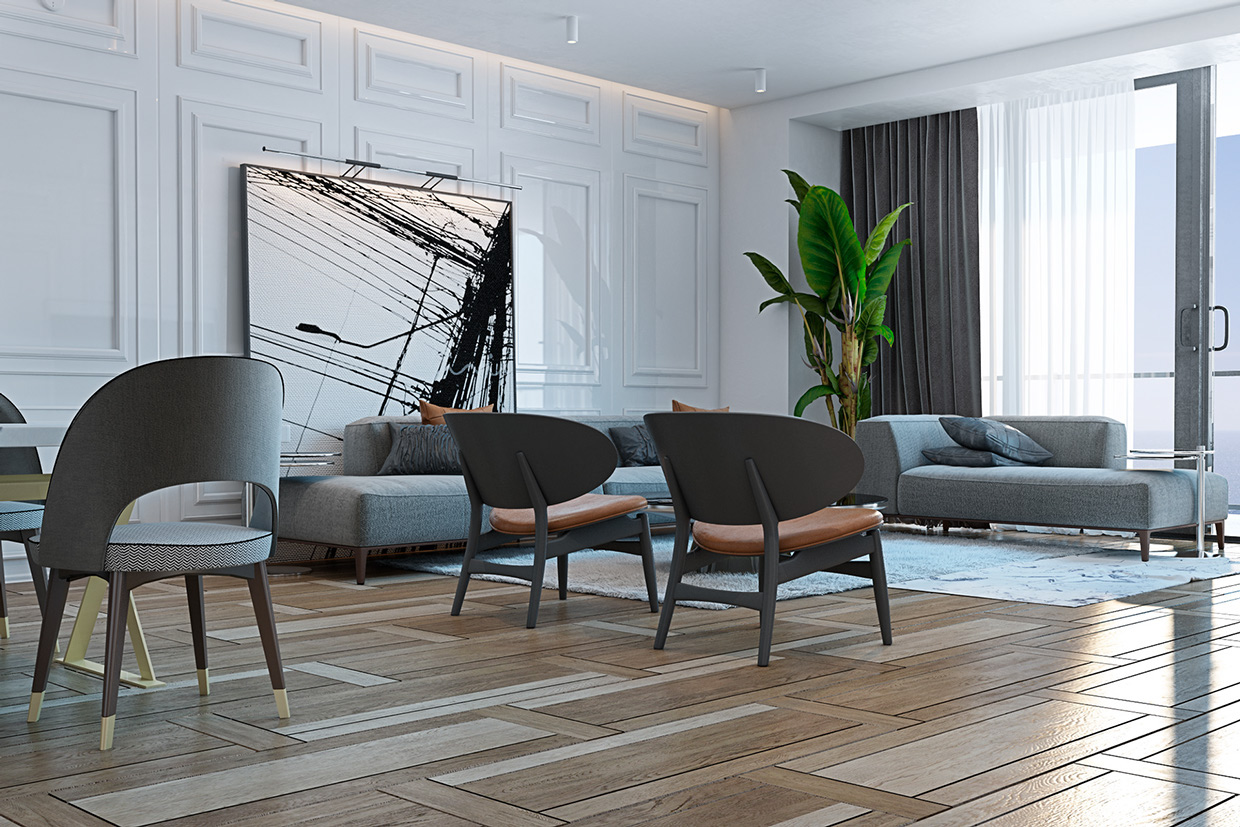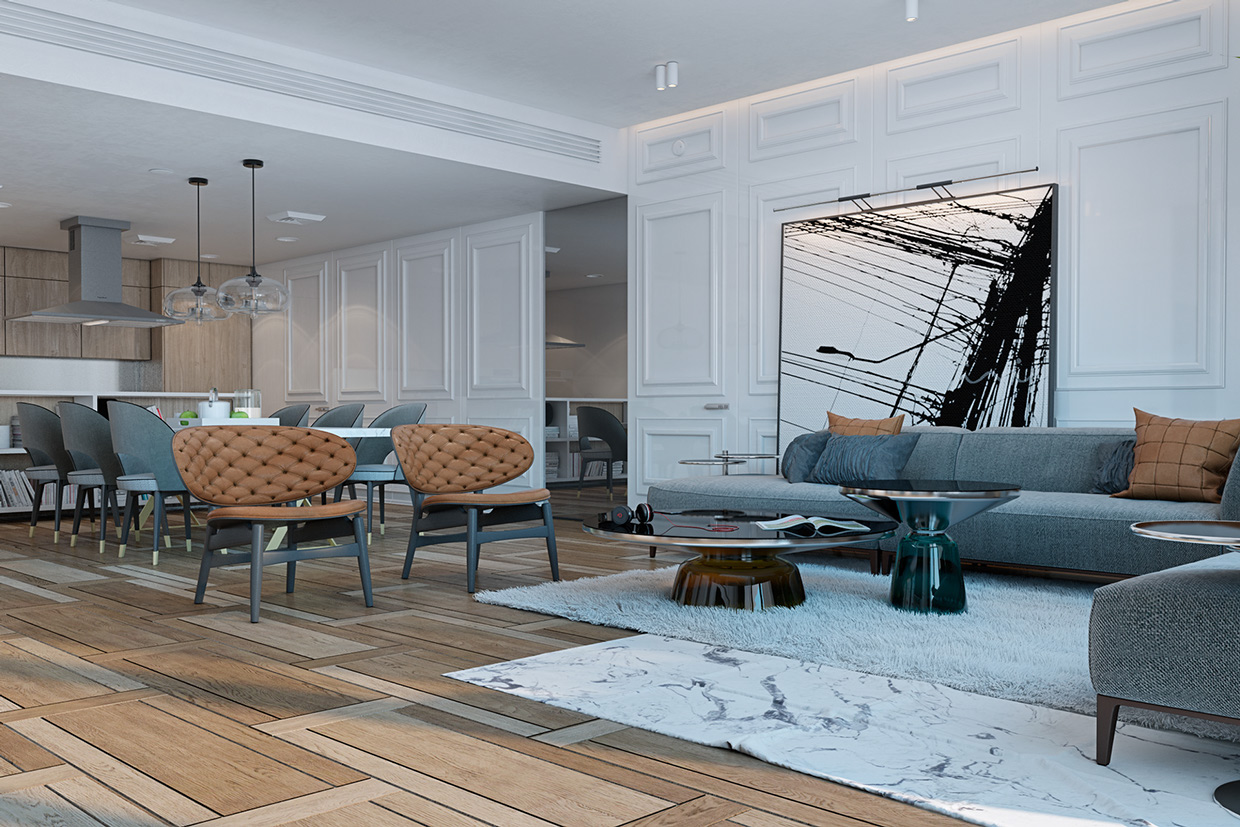 Minimalist dining room
The minimalist dining room also set simply. It used the modern dining table with the same color tone like the living room. There is not decoration here, It just two chandeliers that make it sweet. But, if you want to decorate it, you will be better use the same color for the accent.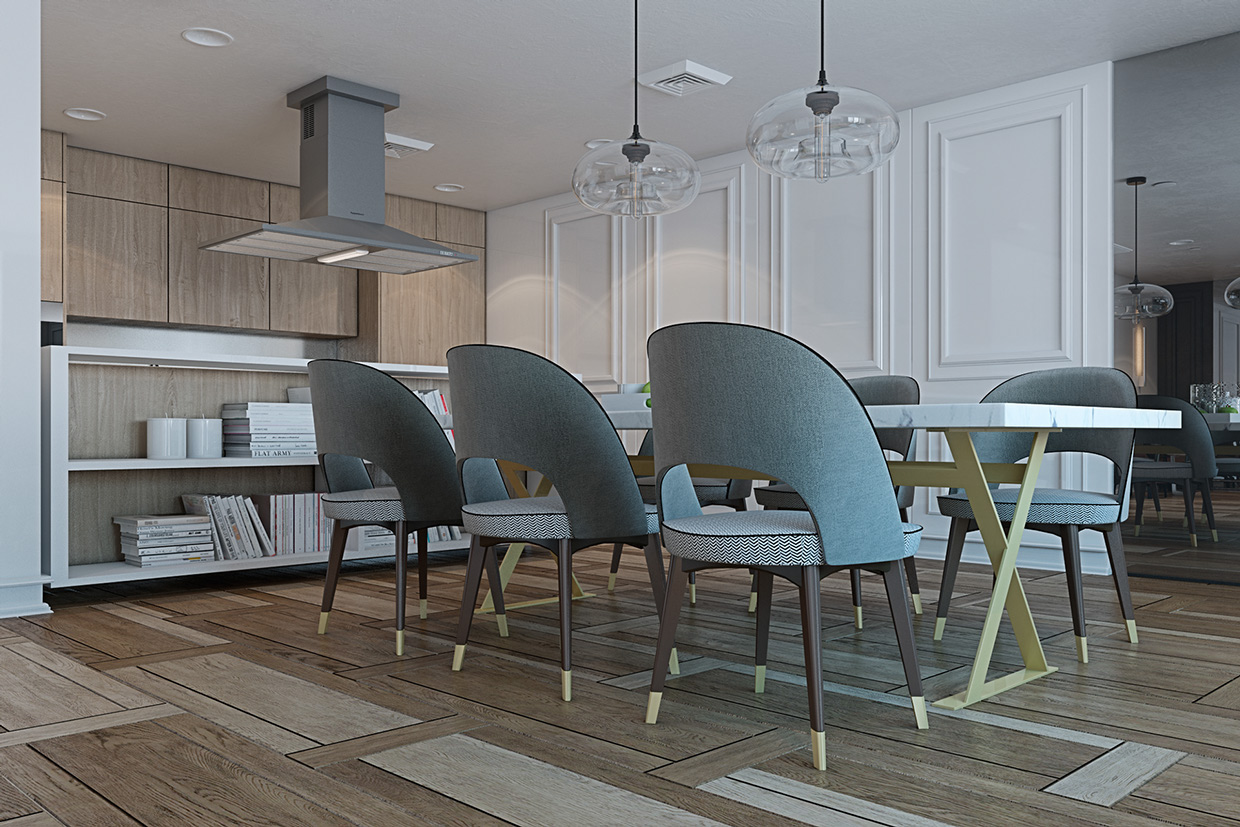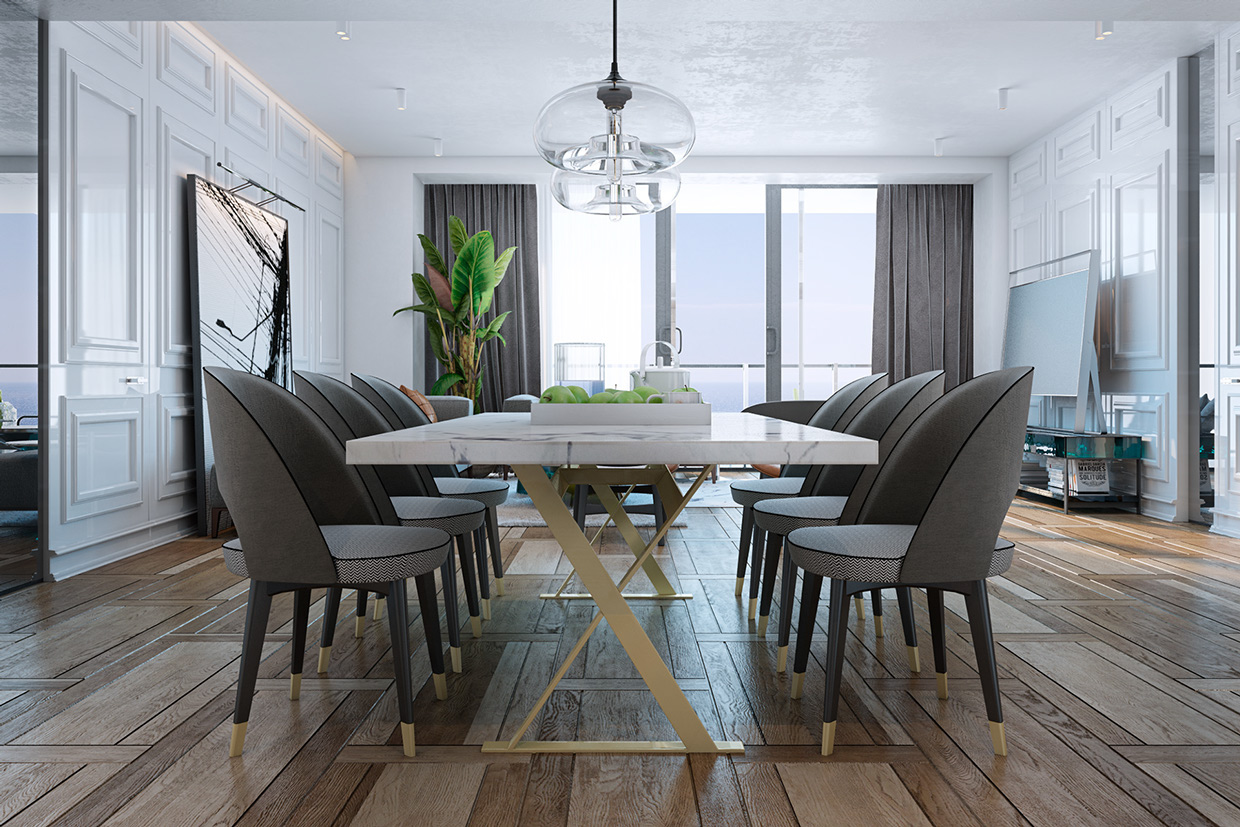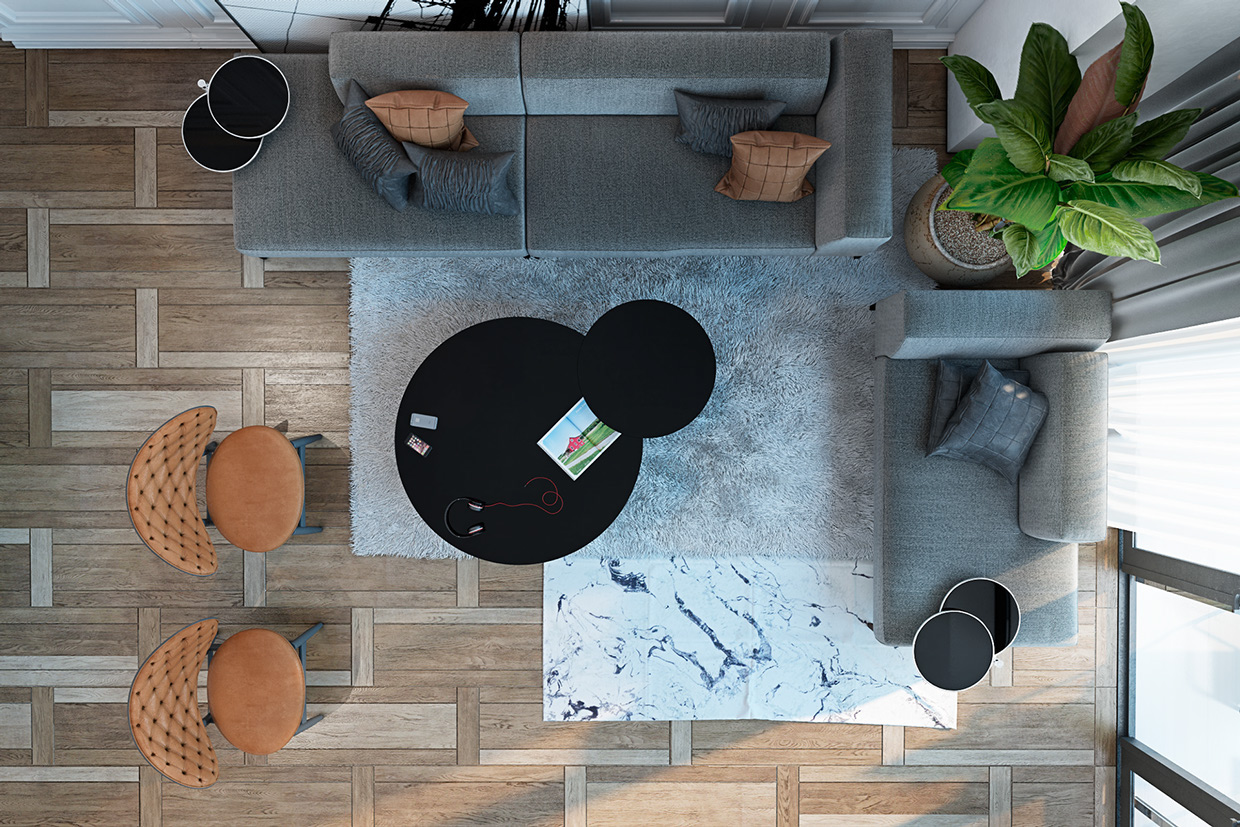 It can be the luxurious apartment design ideas also. Because we all know that black and white are the color that can create the luxury feel in a room. But, if you have a smalal apartment, you need to prepare the creative layout and storage. So, you can still make it looks wider and does not feel stuffy. You may hide the feature to manipulat the room, like the wardrobe picture below!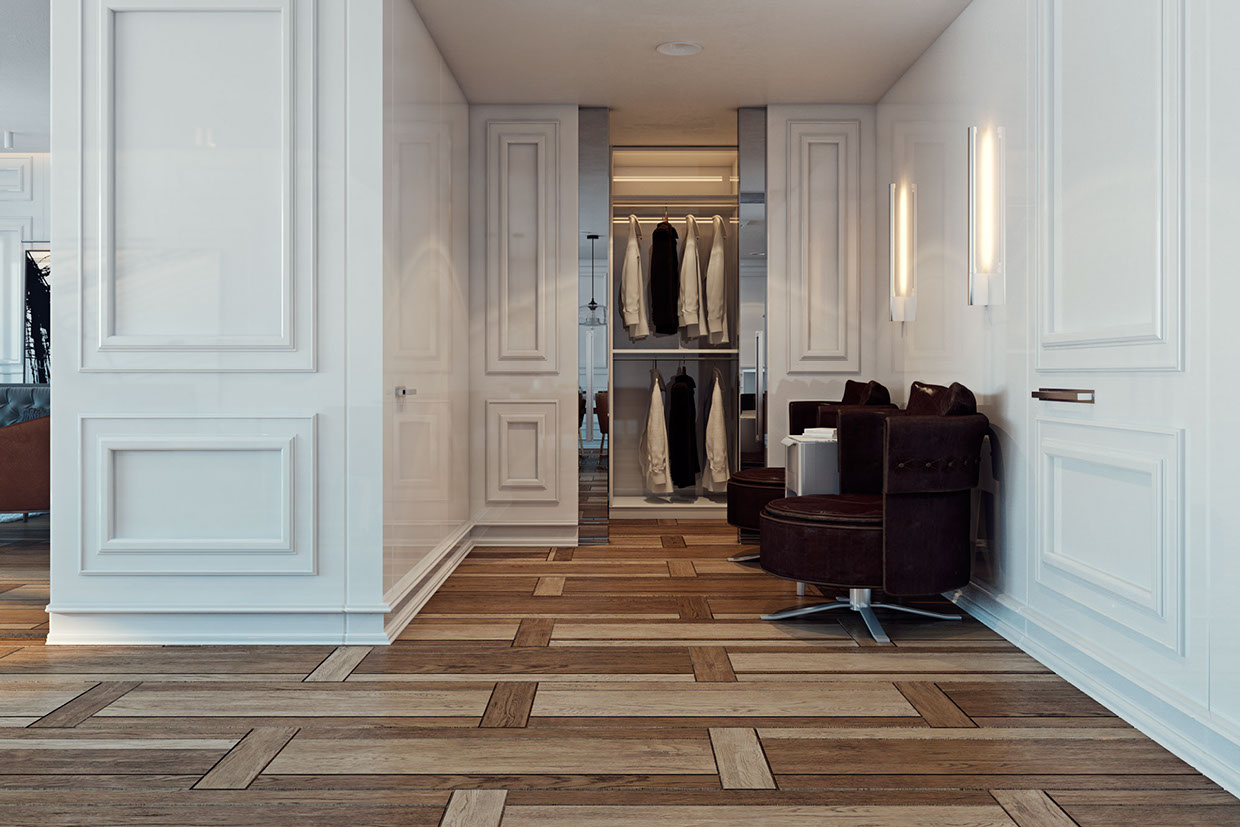 Black and white bedroom theme
This bedroom theme looks so artistic and maginificent. The use of black and white color and the traditional pattern and paint make it space looks more beautiful. The perfect lighting feature also support the beauty of a room. It totally different with the second bedroom that more simple.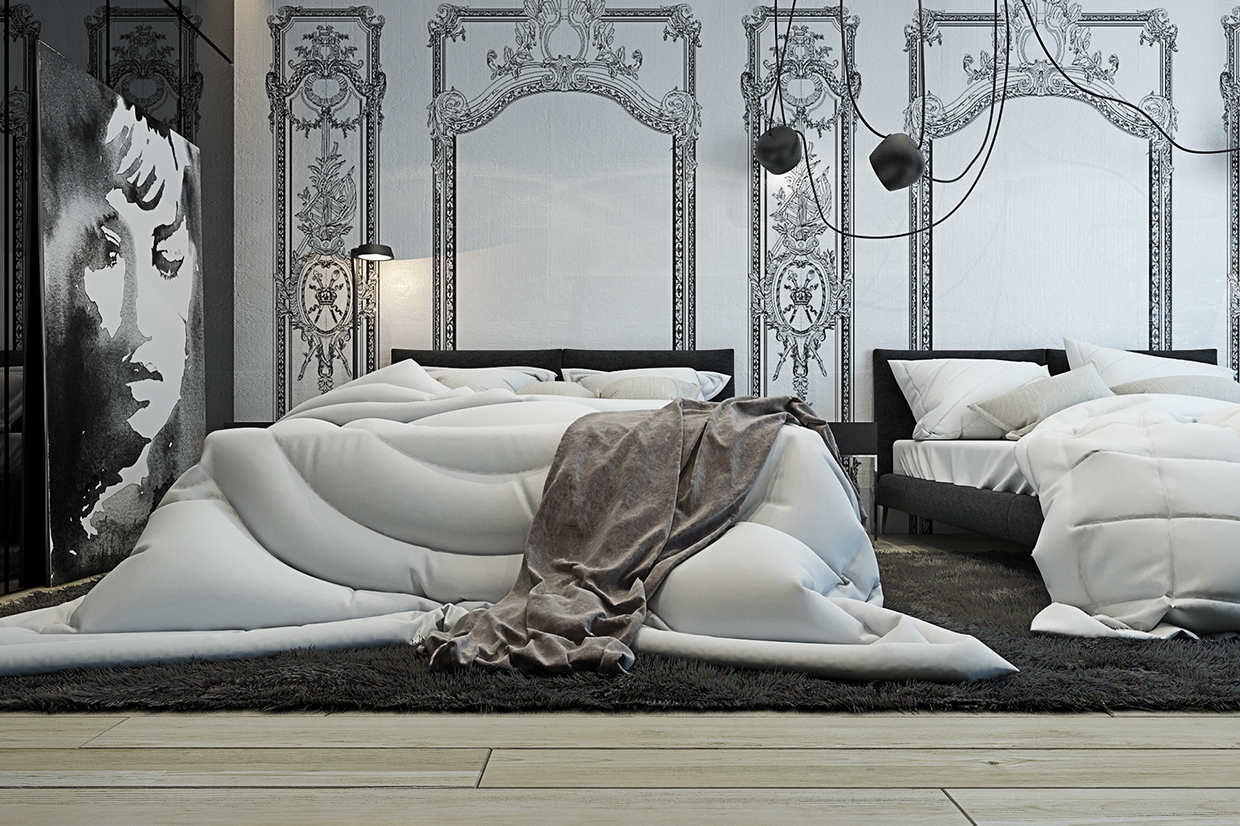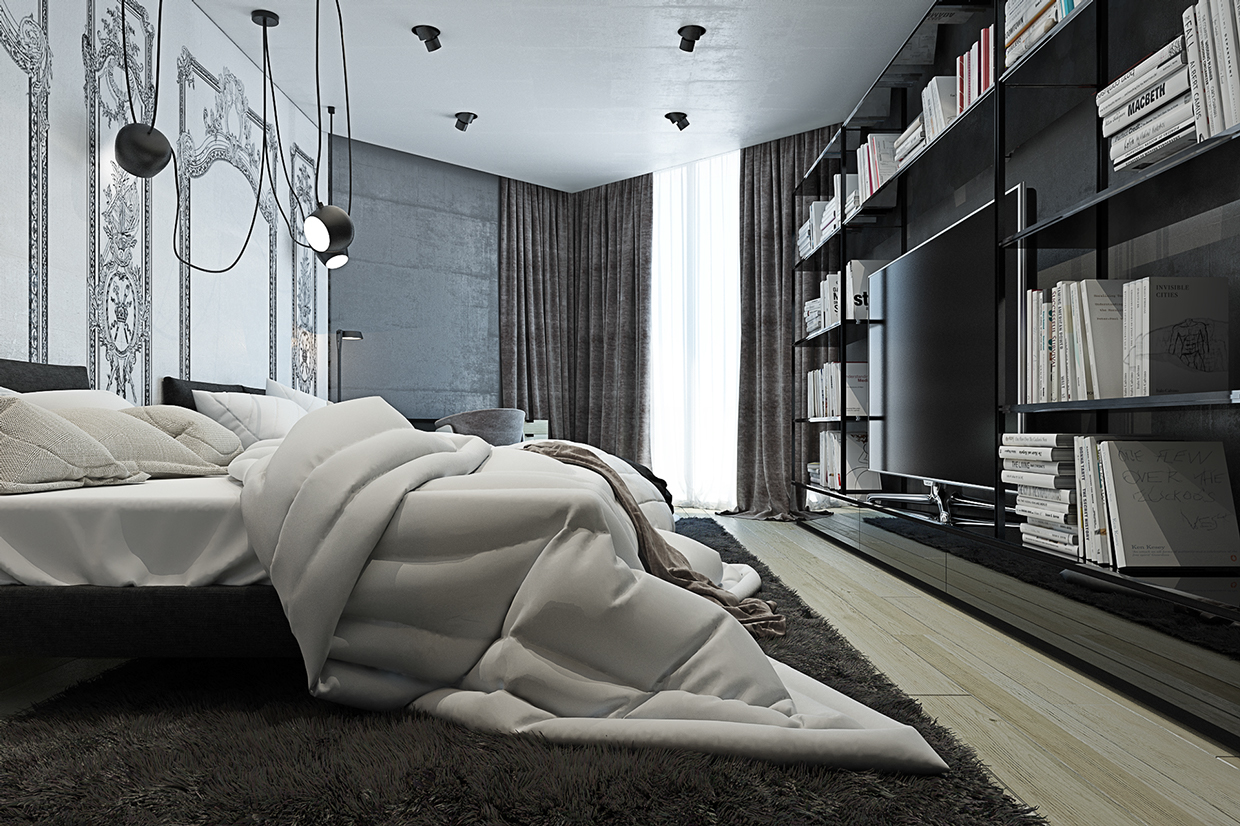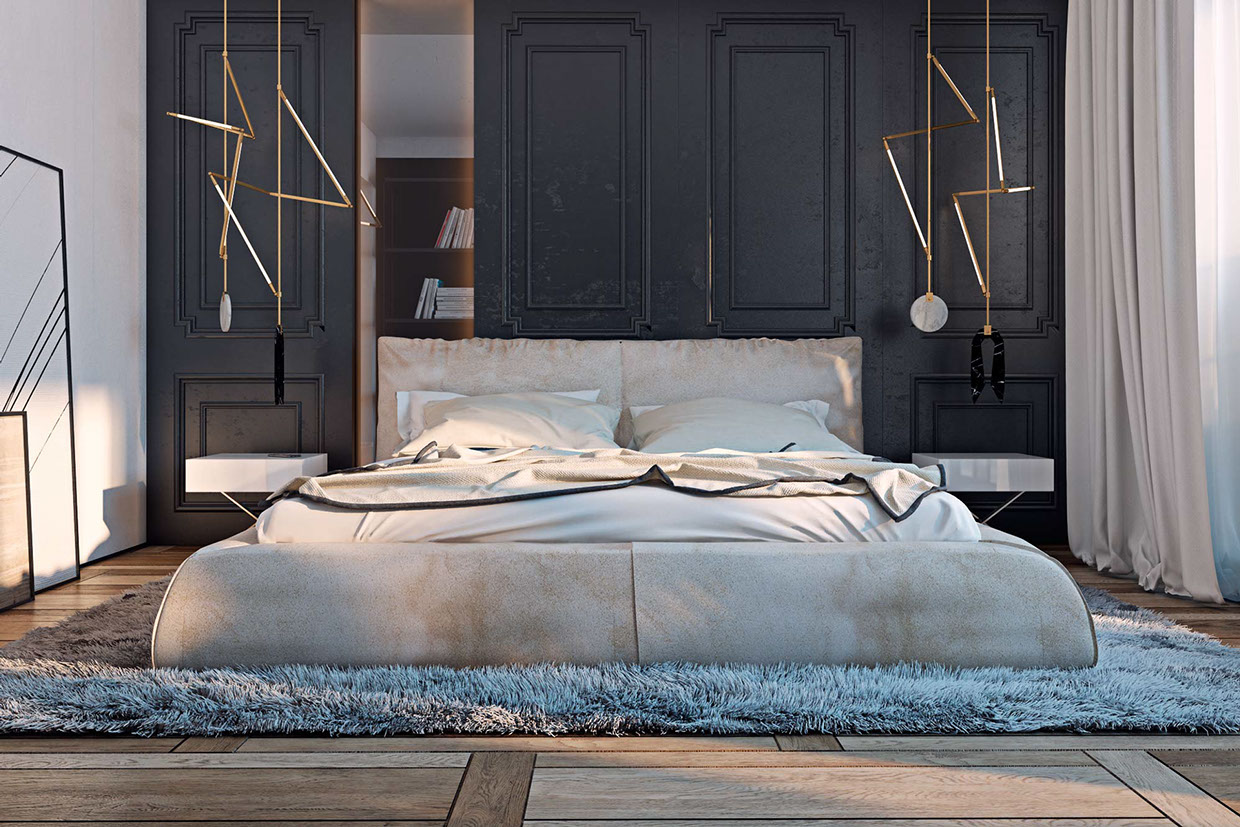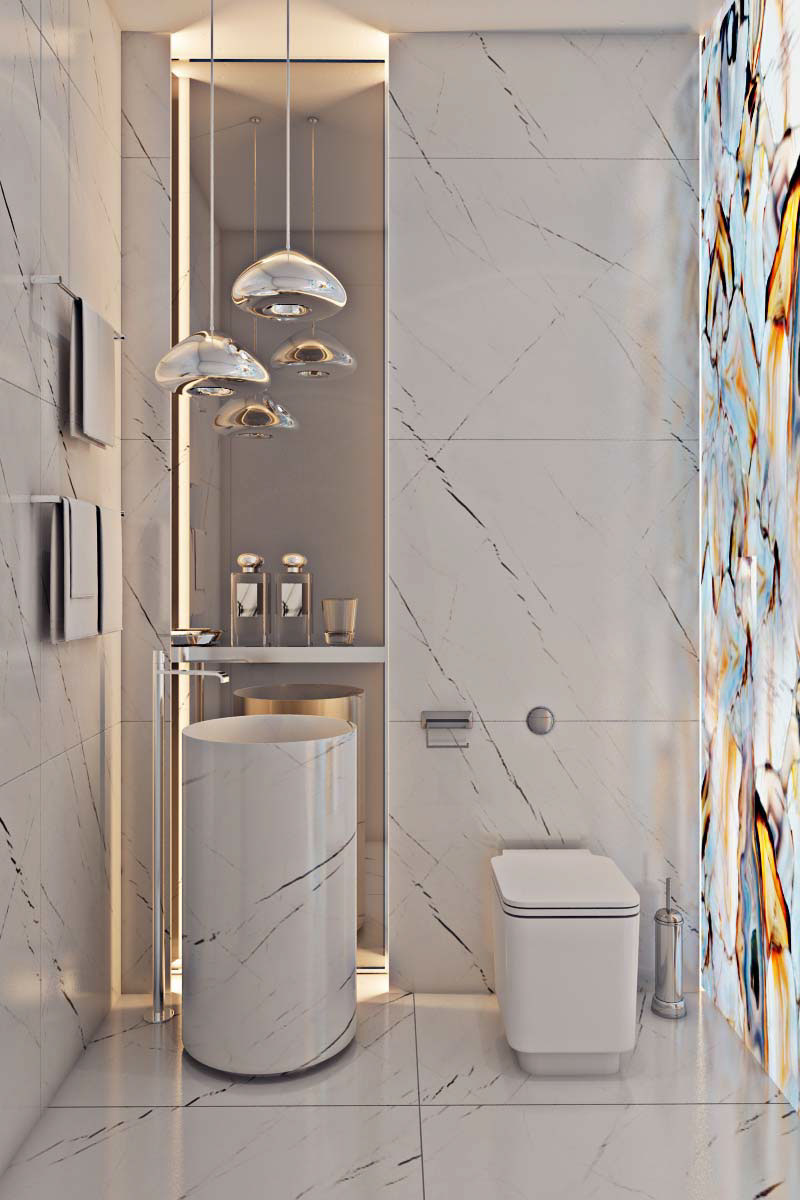 We hope these apartment designs ideas can give you inspiration. Do not forget to leave comment below and share it!