Roohome.com – For those of you who have a tiny apartment, you do not need to worry, because you can design it into an apartment which was very beautiful and minimalist. You should creative to make tiny apartment decorating ideas which are able to present its own uniqueness to your design. Therefore, we recommend that you should try to see the designs below. If you look at this design, who knows will make you more inspired. For that, you may try looking for the designs below for each part of the room decor.
Open Plan Living Room For Minimalist Tiny Apartment
For a very small space, you should design it to an open plan living room for a minimalist tiny apartment decorating. This will help to save an existing room to make it more looks neat, it also will make not too cramped. For part of this living room, you can draw the line between your living room and your bedroom circuitry using a curtain of brown wooden planks which natural. The colors used in this design also very soft color but still bright in order to give an atmosphere in your room look so fancy.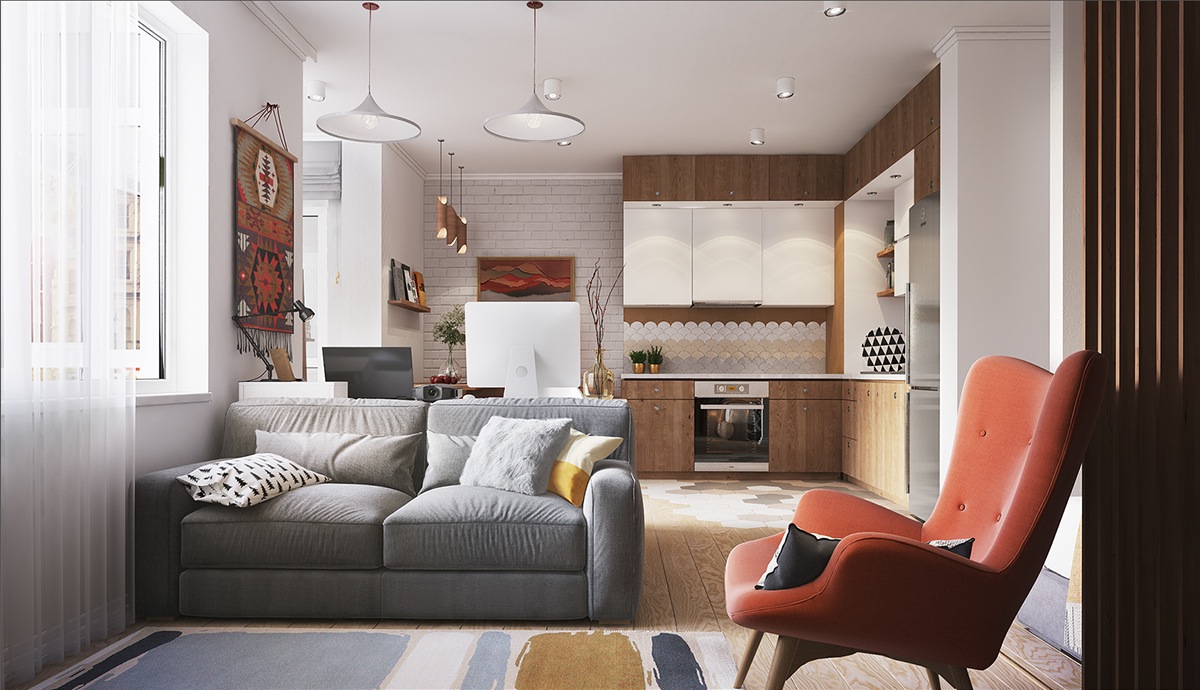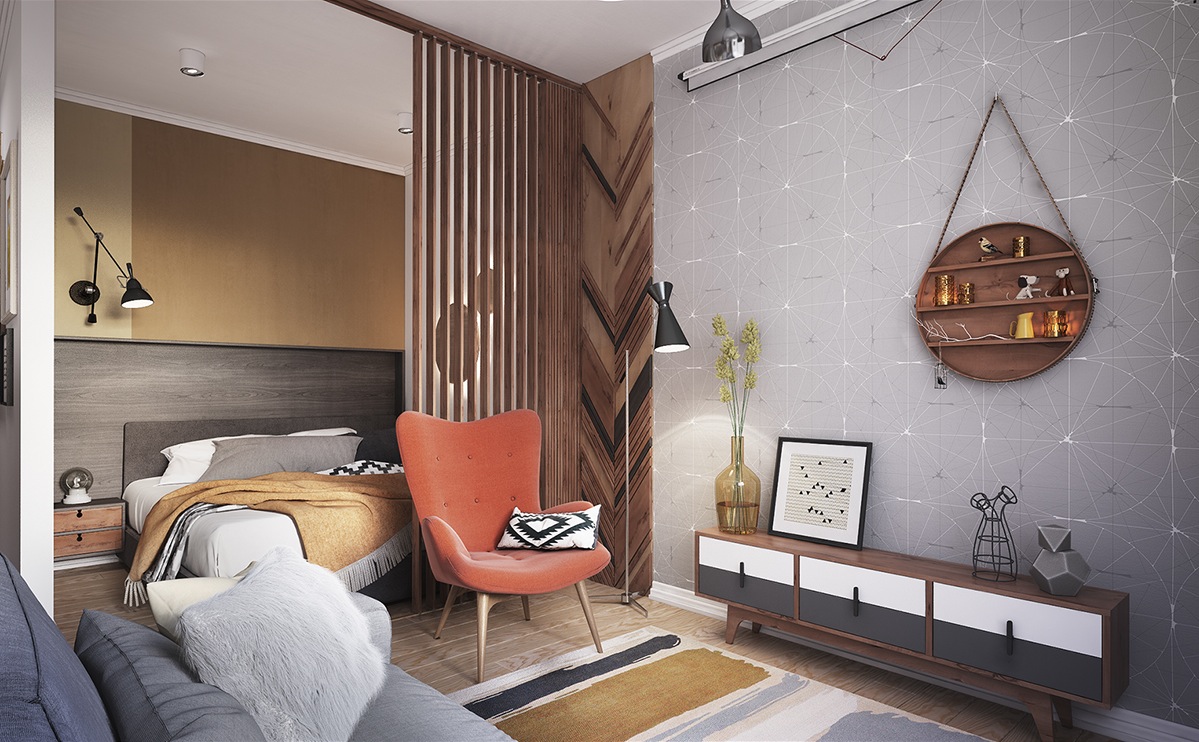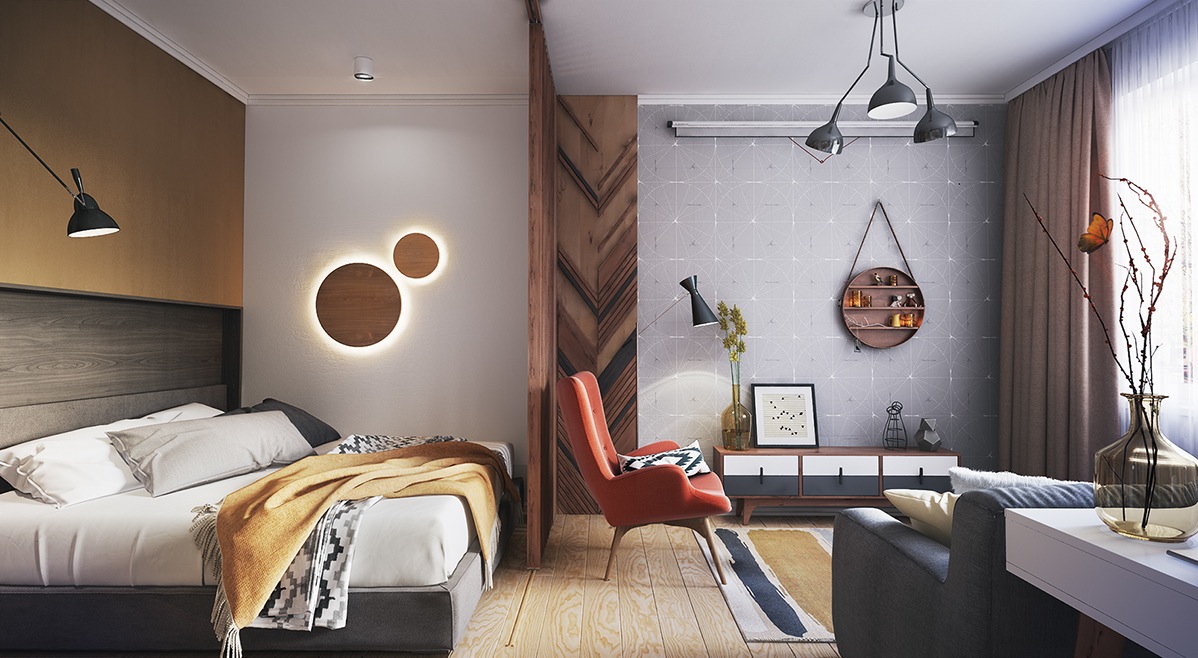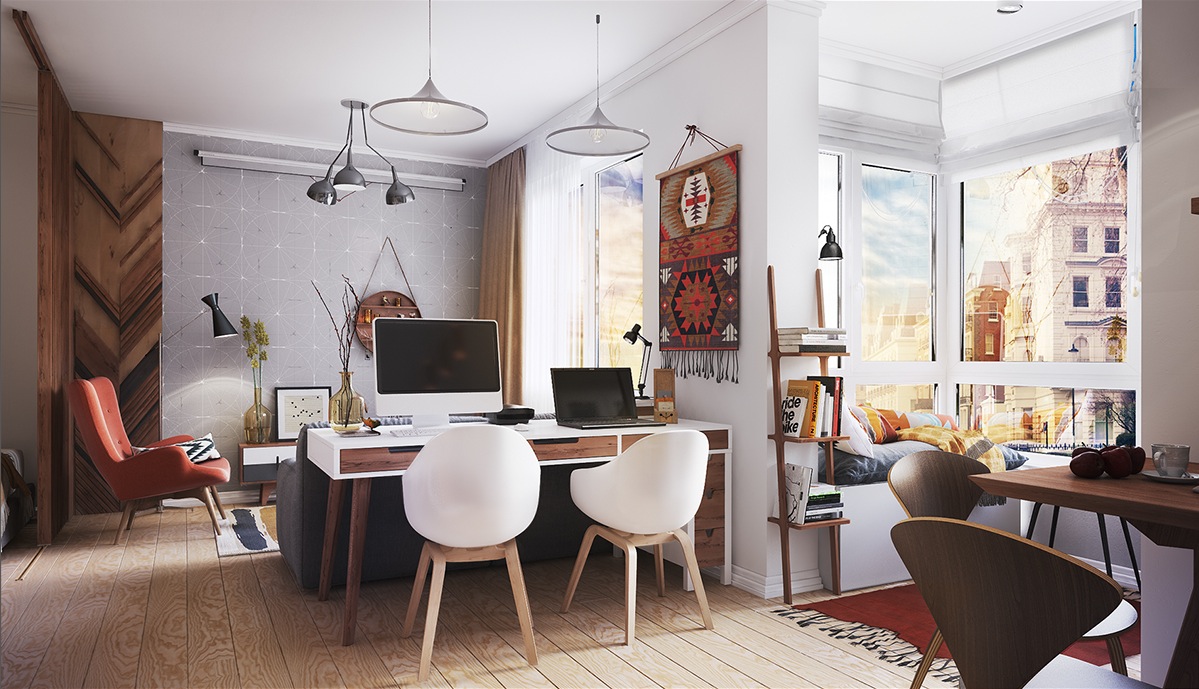 Minimalist Kitchen Set For Tiny Apartment Decorating
This minimalist kitchen set for tiny apartment decorating also should consider the whole of detail design. Start from color to other decorations used as a backsplash for your kitchen. Used backsplash which has a unique model that like colorful fish scales. You can apply the brick accents on your walls with white colors can make your minimalist tiny apartment decorating designs look more natural and beautiful. Used furniture which is very simple but also has a unique shape, especially coupled with the use of decoration lights which in turn to make your design become into a minimalist design. For the floor, better you choose by using a tile pattern colors such as light-colored hexagons.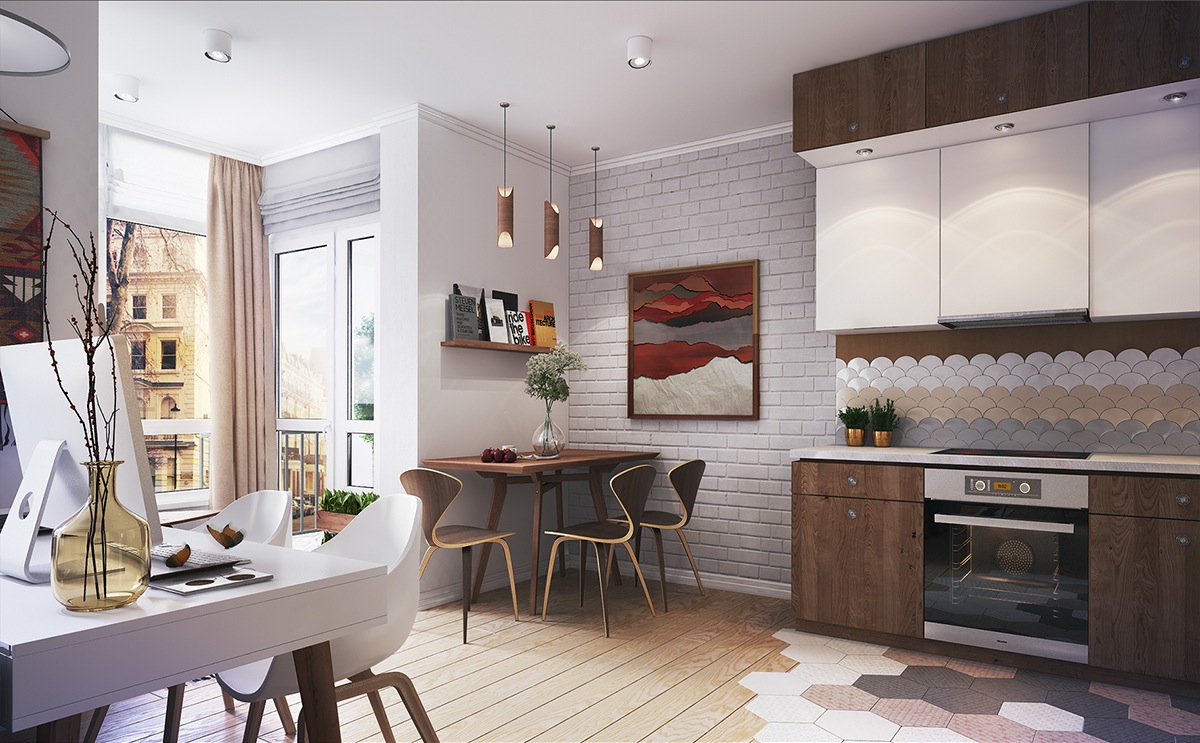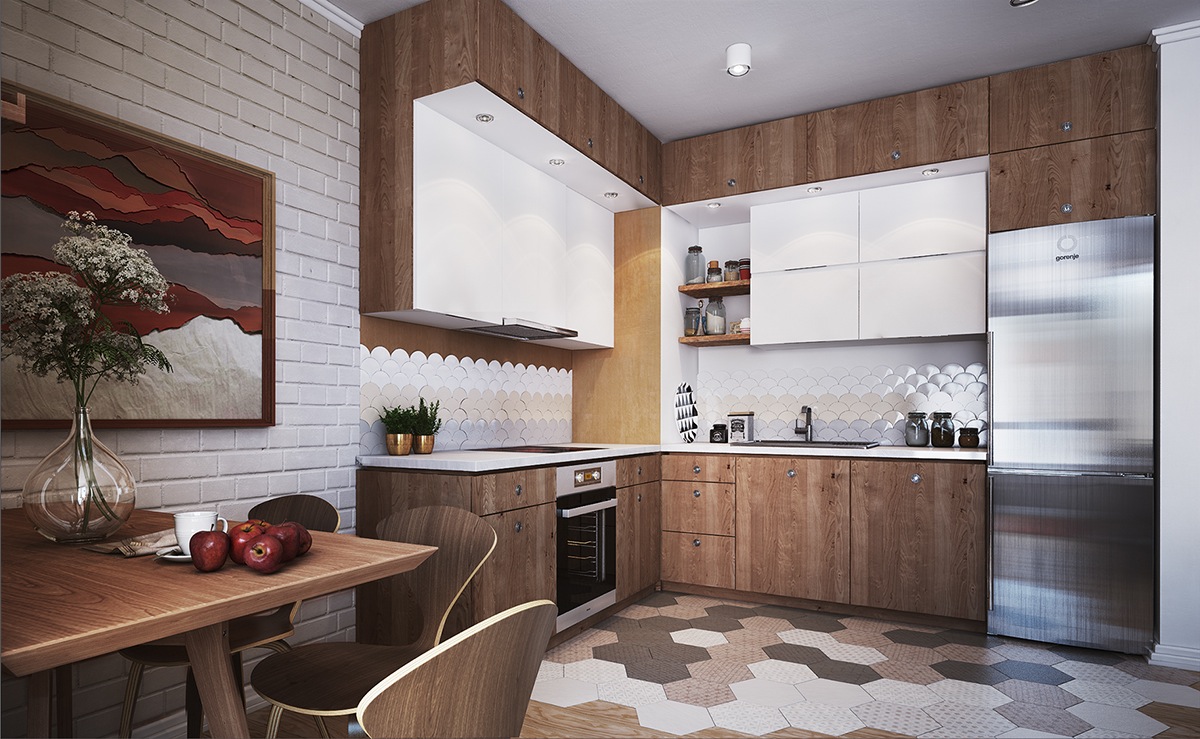 Wall Texture For Tiny Bathroom Apartment Decorating
The next wall texture for tiny bathroom apartment decorating that you can apply in your apartment. This design looks very interesting because part of the wall and floor of the bathroom are also using ceramic or beautiful patterned tiles. Then the texture of a wall that looks like woven rattan is able to provide its own uniqueness. The selected color is also very appropriate, a navy blue color which is combined with the color shades of brown tiles like webbing it is very well suited. In addition, you can also add decorative plants used as decoration to give freshness to your bathroom design.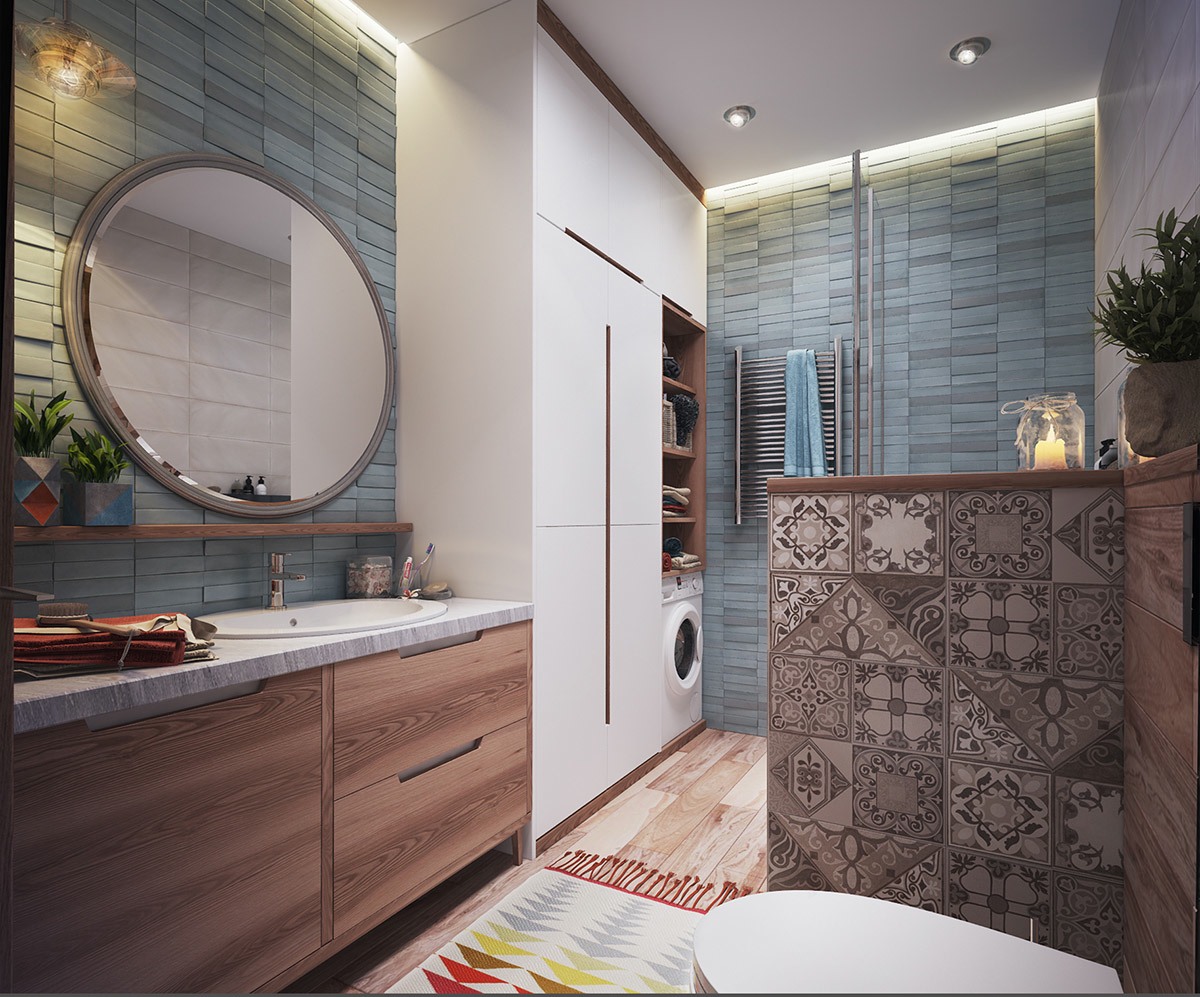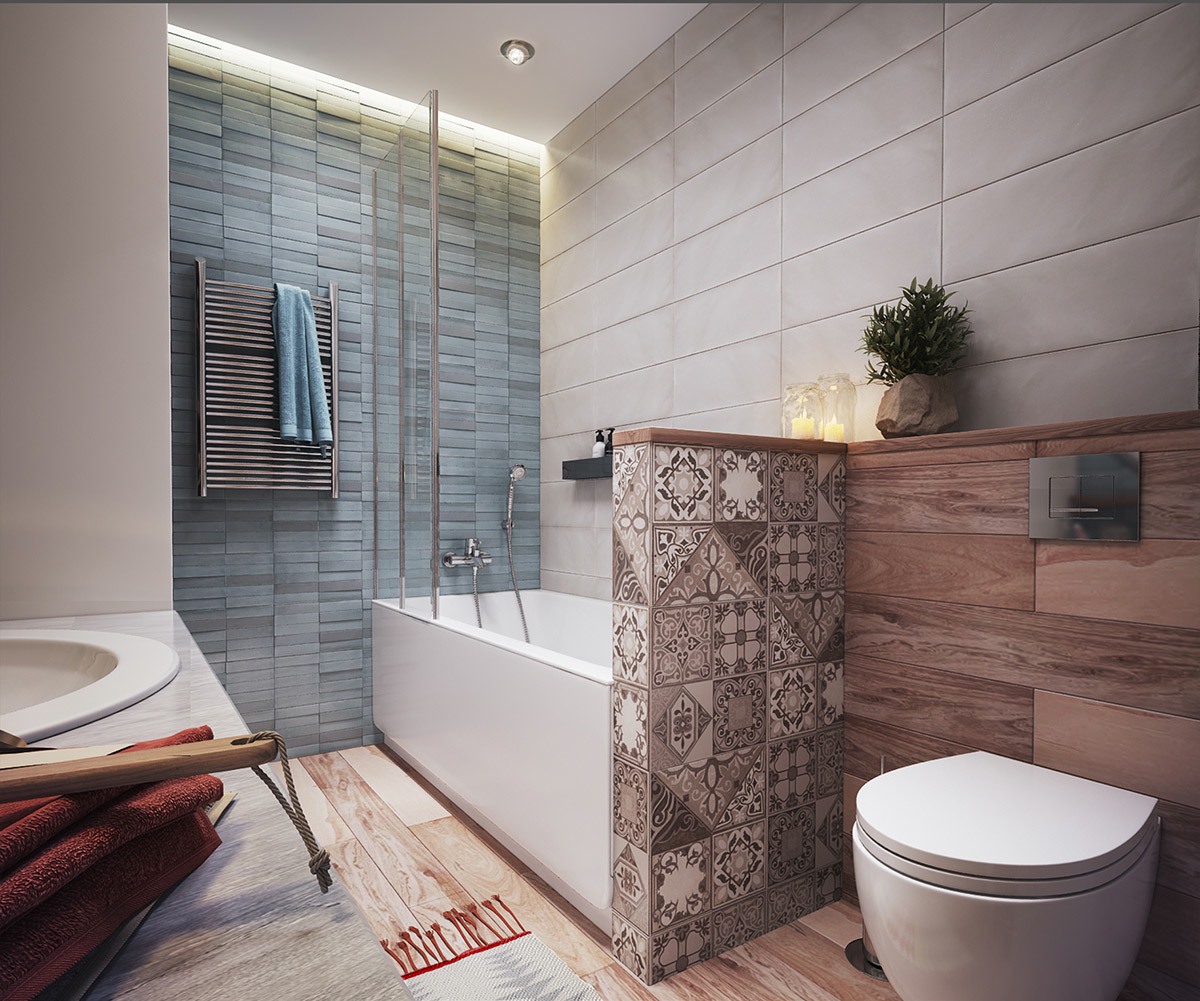 What do you think after you see this kind of tiny apartment decorating design ideas? Are you interested in applying it for your apartment? Let's quickly follow this design.