Roohome.com – For you teenager who would want a bedroom design looks very cool and fun. Therefore, it is the time you should express to design your room become very interesting. Teen bedroom design ideas must be able to show a cheerful impression that when you are in your bedroom, you feel very comfortable. Choose appropriate designs that can make you more excited when therein. Come and look this following designs, who knows could make you more inspired in designing.
Teen Bedroom Design Which Suitable For Girls
For the girl teenage, surely you would want a design that is very cute and adorable. You also must want to feel happy and cheerful when you are in your bedroom. For that, you should be able to design a bedroom with a beautiful and stylish models that fit your character. With decorations like flowers on the bedspread or wall decorations, you can make your designs become increasingly more interesting. Do not need too much decoration which makes a complicated design, just with a simple decoration also very appropriate for a teen bedroom.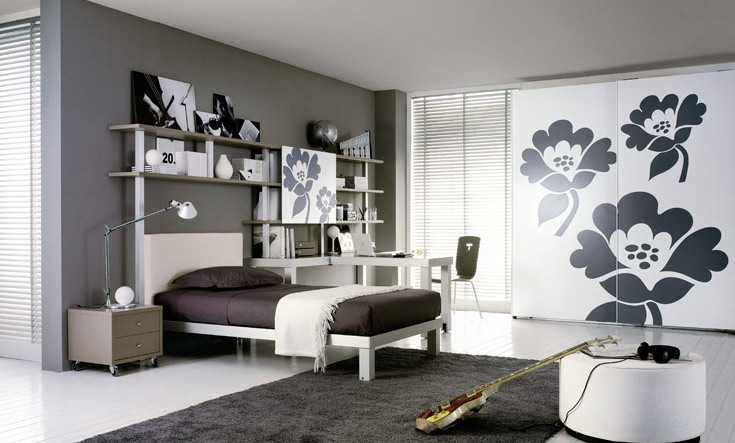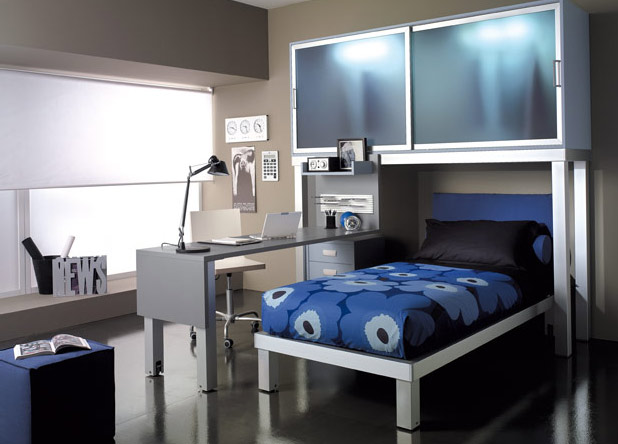 Cool Teen Bedroom Design Ideas For Boys
Cool teen bedroom design is also very suitable for boys. This design should be able to match you with your character. If you are very enthusiasts with music, you can put the accessories and decorations related to the theme of your design. In addition, usually, boys are not too fond of bright colors. Therefore, they used muted colors neutral to make their bedroom become very cool and stylish. They also make drawers or shelves that simple then placed on the side walls of their rooms so they can put their items neatly. Some pictures or ornaments can they display as the decoration.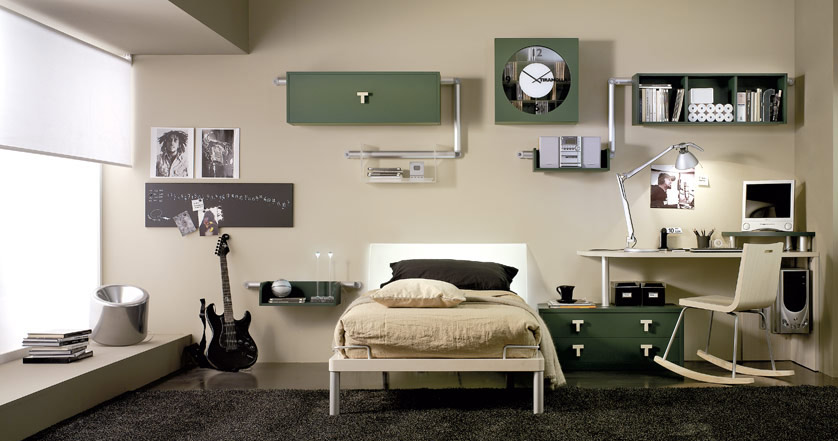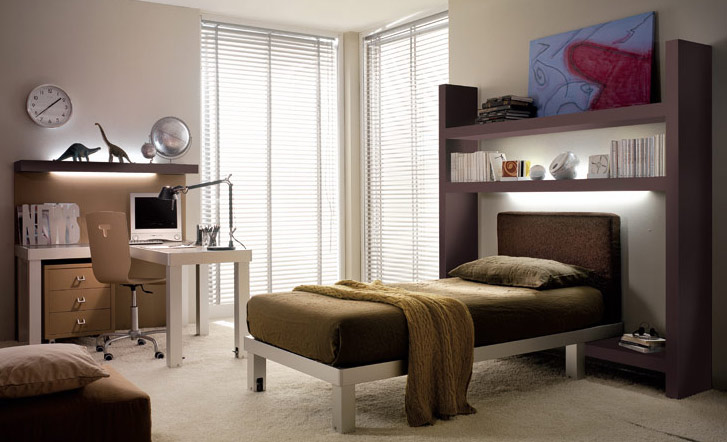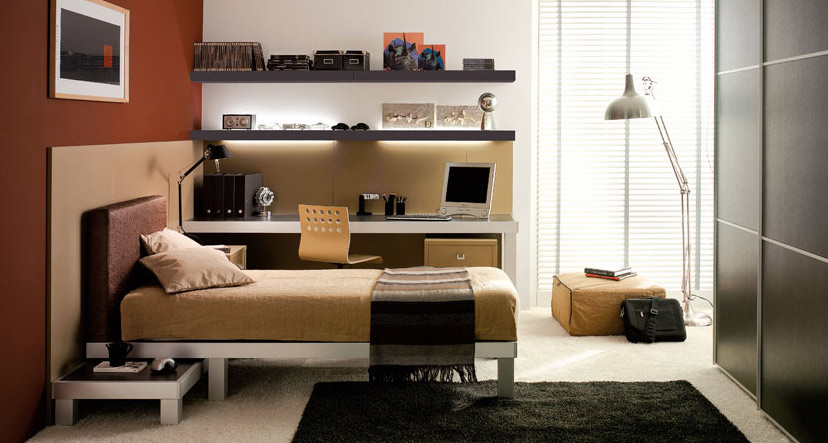 Bright Color Teen Bedroom Design Ideas
Bright colors for teen bedroom design ideas also greatly helps to give effect cheerful so can raise your mood. These bright colors can you apply on your furniture, walls or some other decorations. Unique furniture that is used as a chair, bed or cupboard in your bedroom you can further enhance this your room design. If you do not want to apply a bright color to the overall color design of your bedroom, you can combine it with white or other soft colors.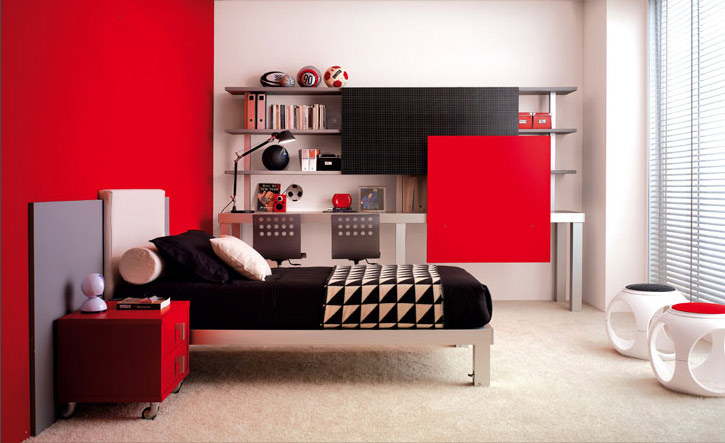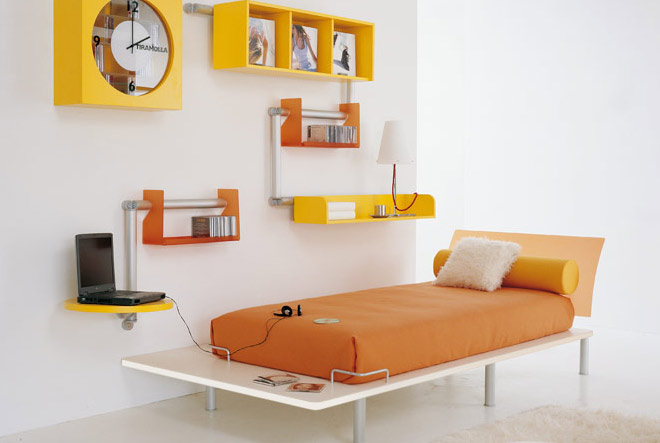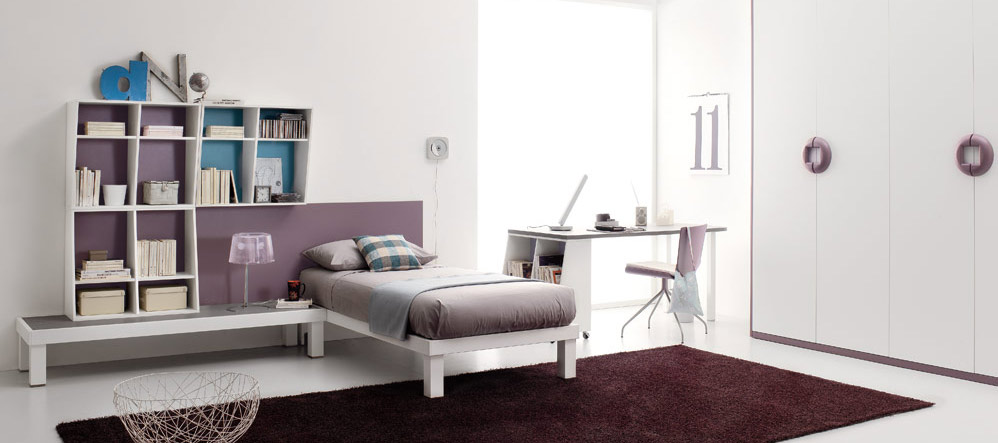 Are you interested in some of this teen bedroom design ideas? Let's apply it right now and you also could see the other designs in here.