Roohome.com – Are you looking for a classic interior design to be applied in your apartment? Well, you are in the right way because there is a design which has brilliant ideas in it. The design itself is combined with a classic and country style which is suitable for your desire. The arrangement is nice because the designer utilizes every space in the apartment. After seeing the design below, you will get an inspiration how to create a classic apartment keeps being stylish and fashionable. Here you go!
Classic Interior Design With A Shade of Grayish Color of Country Style Applied in Apartment by 10surdix
What do you think having a limited space of apartment in the middle of urban? You may think it will complicate you in creating a comfortable apartment look. Fortunately, 10surdix has brilliant ideas to help you create an amazing apartment by applying a classic interior design with a shade of grayish color of country style. If you hear about a country, you will think of wooden textures. You are right, the designer uses wood as the main material. The designer creates a wooden ceiling decoration and on the floor as well. This is a classic interior decoration which is used to support the main concept for this apartment. Besides that, the designer also utilizes many large windows in order to make the living room brighter. The shade of grayish itself is poured for all over the room which is supported by the furniture as well.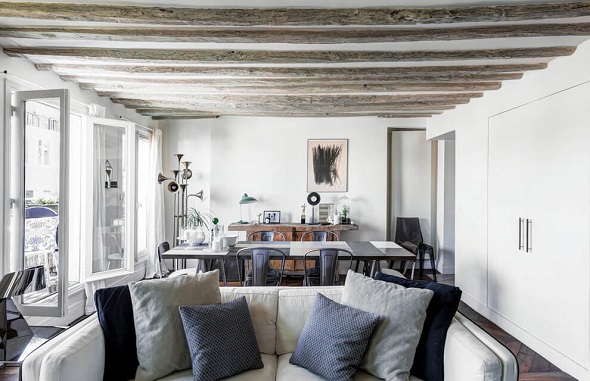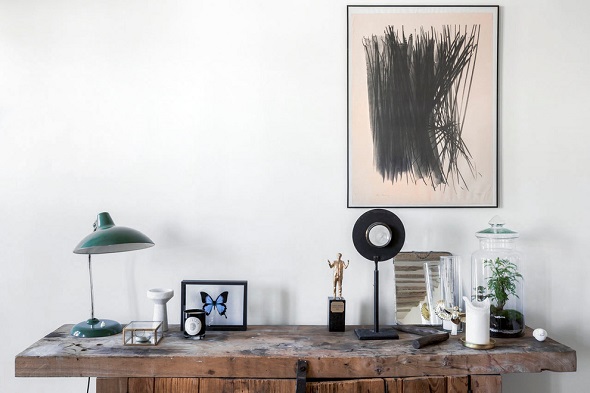 Classic Interior Style Applied in Kitchen and Dining room
Although the designer uses a shade of grayish color, yet 10surdix combines it with soft tone color as well. The dining room is decorated with a large wooden dining table with six dining chairs as the set. You do not need to be worried placing a large dining table in the middle of limited space because it can be helped by choosing a slight wood as the table. After that, the designer also places the dining table against the window to make you enjoy the meals with a natural vibe. Move to the kitchen, there is an aluminum kitchen set which is chosen by 10surdix this one. To make it more stylish and fashionable, the designer uses the modern kitchen stuff such as washing sink, kitchen cabinet, and the electric stove. Applying this classic interior design into your kitchen is the best choice as well.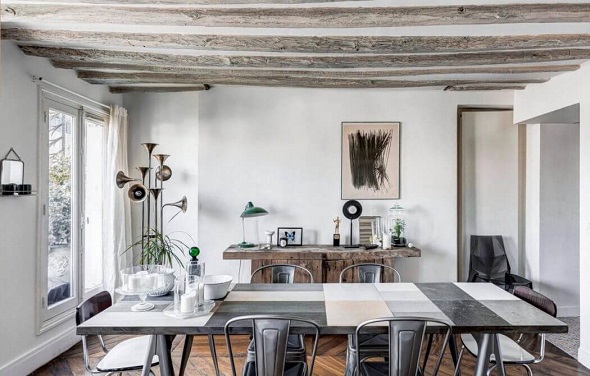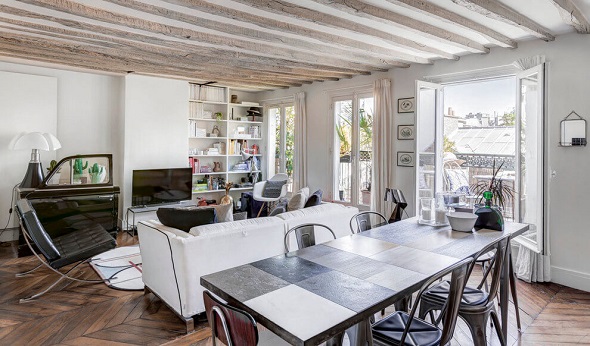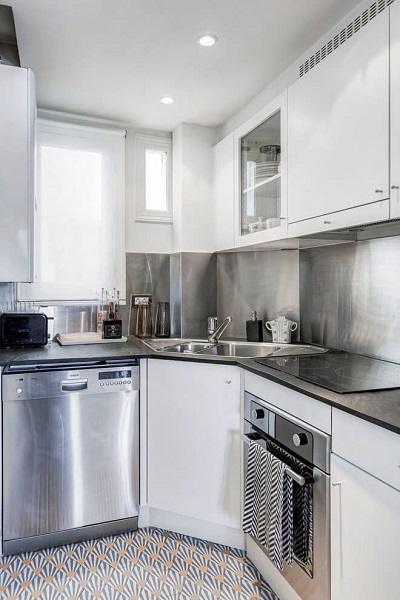 Classic Bedroom and Bathroom Interior Design Will Make It Stunning
Move to the bedroom you will see a stunning master bedroom which is decorated with brown and gray as the combination. The designer places a medium bedstead in order not to eat up your bedroom space too much. To make it more unique, the designer places a simple storage on the wall right above the bedstead. Besides that, the designer also uses an unusual reading lamp. It is quite different if you see the bathroom. The designer uses a modern interior all over the bathroom. There are two golden showers as the main point of this bathroom. Well, what do you think about this classic bathroom?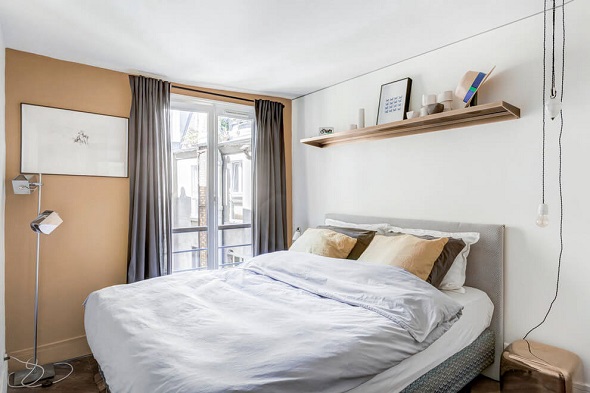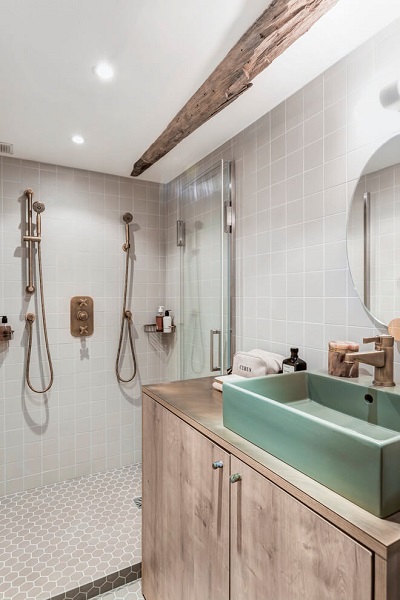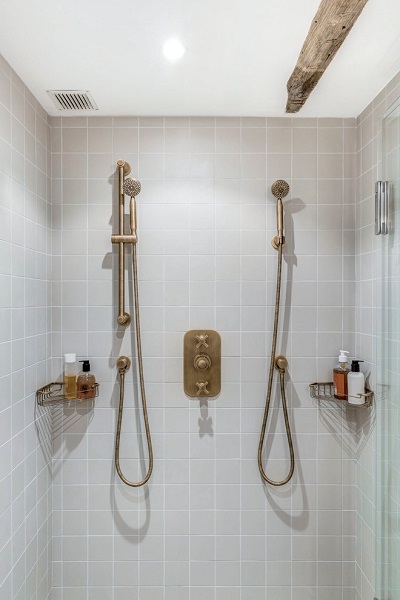 It is your time to apply a classic interior design like 10surdix has shown to you. A classic apartment interior design is frequently used by people nowadays, so do you want to try? If you want to see other designs, just visit and check here. Have a nice day!