Roohome.com – Now if you still find about apartment design, we would like to share this kind of contemporary apartment design which can give you inspiration. Contemporary apartment decorating design is one of design that shown a modern and stylish which also describe a trendy design. If you want to make the design like this, you should follow this steps below. This full of details design how to decorate in every part. Do not wait anymore, come and take a look these designs down below.
Contemporary Apartment Design Ideas
The first, if you want to make a contemporary design, you should choose kind of furniture that suitable for your design. Usually, contemporary apartment decorating ideas you can support with wooden decoration that you combine into your apartment. Besides that, you have to prepare another decoration to complete it. Multiple pendant lights also you can use for your living room decoration. This living room also use a backsplash with a cute design. In this design, you may see the whole of this room using a soft color that looks so calm.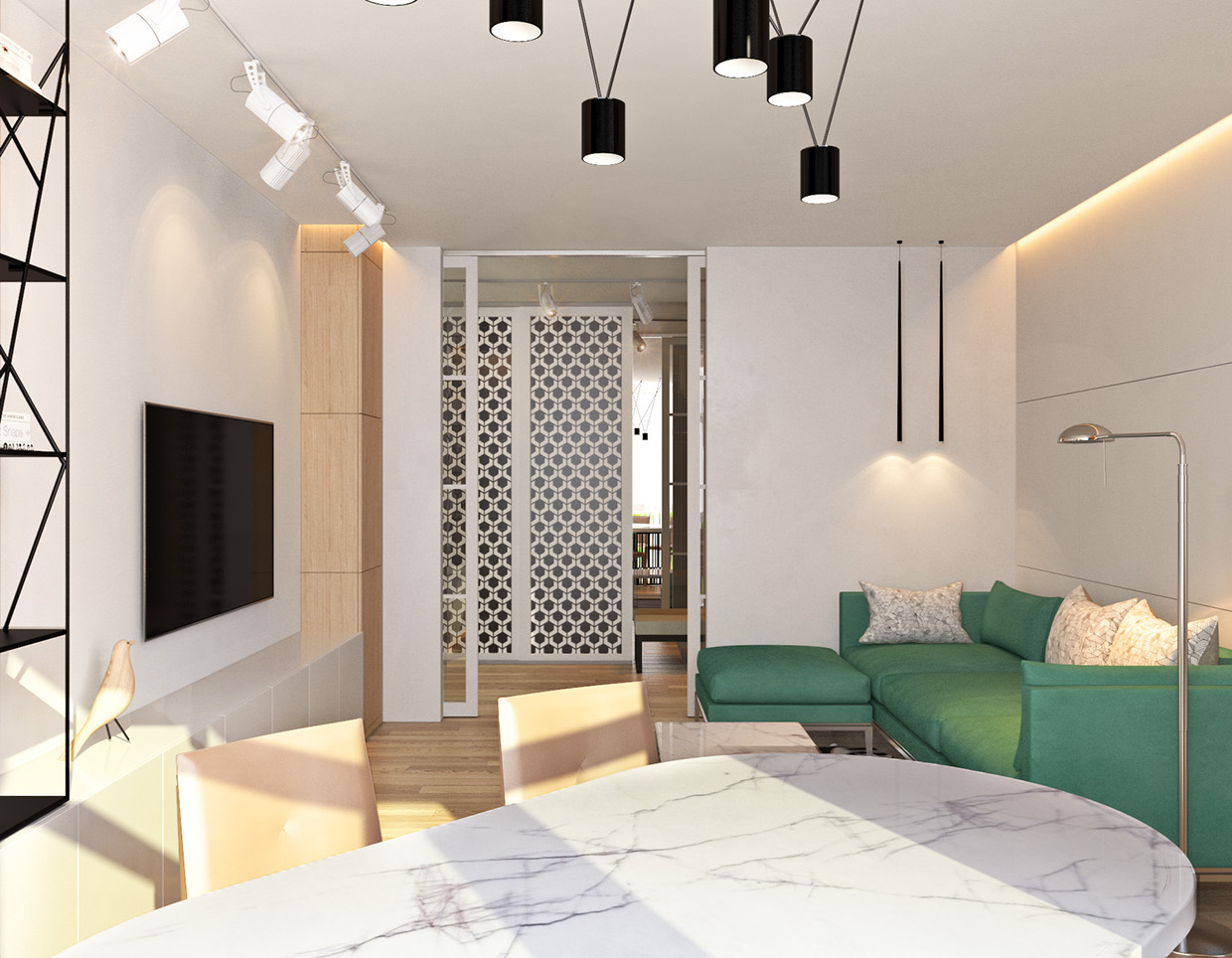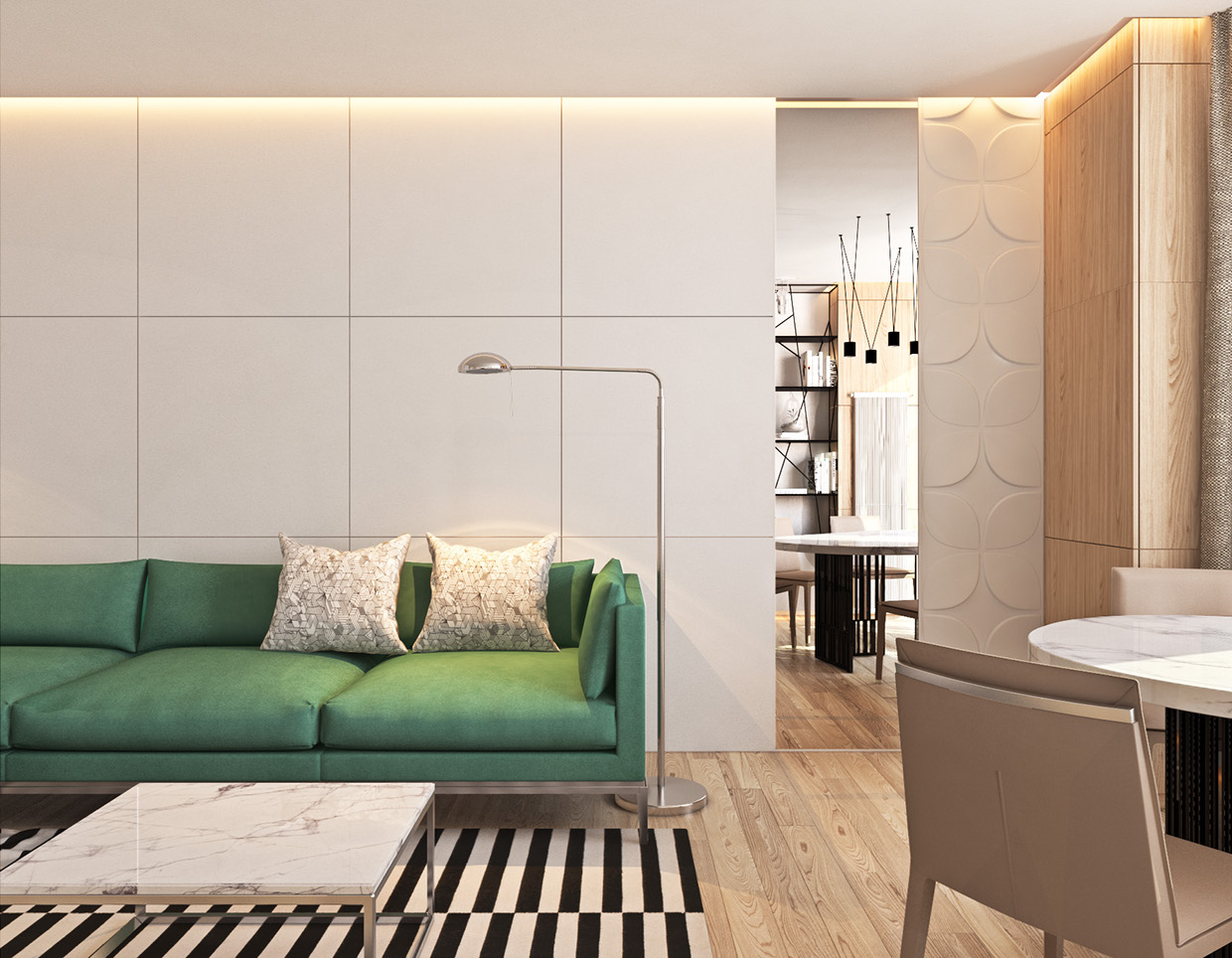 Contemporary Dining Room Apartment Design With Natural Plants Decor
In the dining room, this is the main decoration which makes this design will look more awesome. The designer prefers to use natural plants for decorating this room. This decoration put on the part of the wall to bring a fresh impression when you are eating in. In other hands, you may add simple minimalist ornaments that fitted your design. When you see the natural plants on that wall, it looks so fresh because of the green color on the plants. It is better to apply in your contemporary apartment design for your dining room.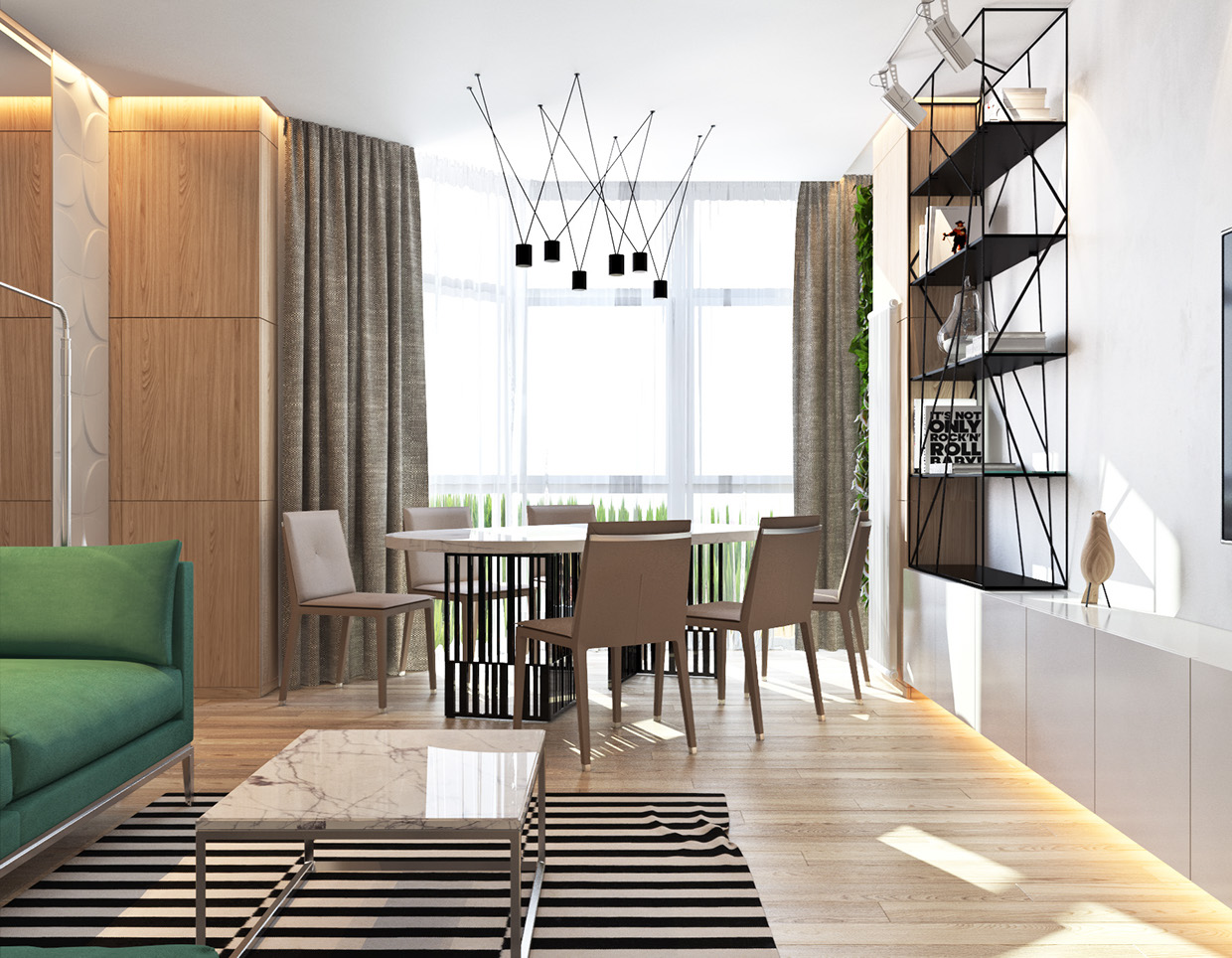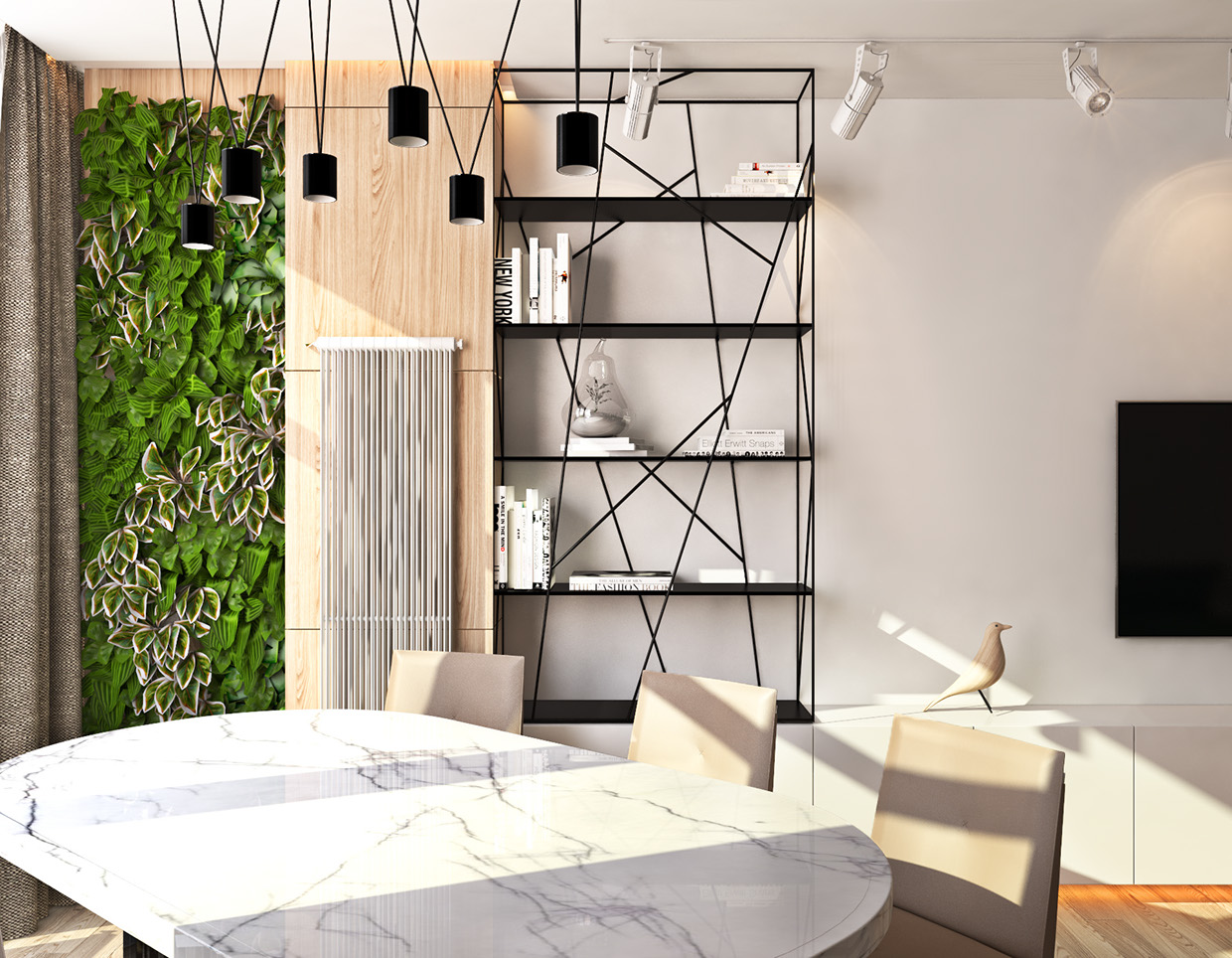 Contemporary Bedroom Apartment Design
Move to the bedroom, in here you also possible to make a contemporary bedroom apartment design. Why? Because the design is not really full of ornaments but it is so simple with the decorating which describes a contemporary impression. In this part, the designer still using multiple pendant lights to give a good lighting. After that, for the bedroom, wooden backsplash also can make your contemporary apartment decorating ideas more perfect.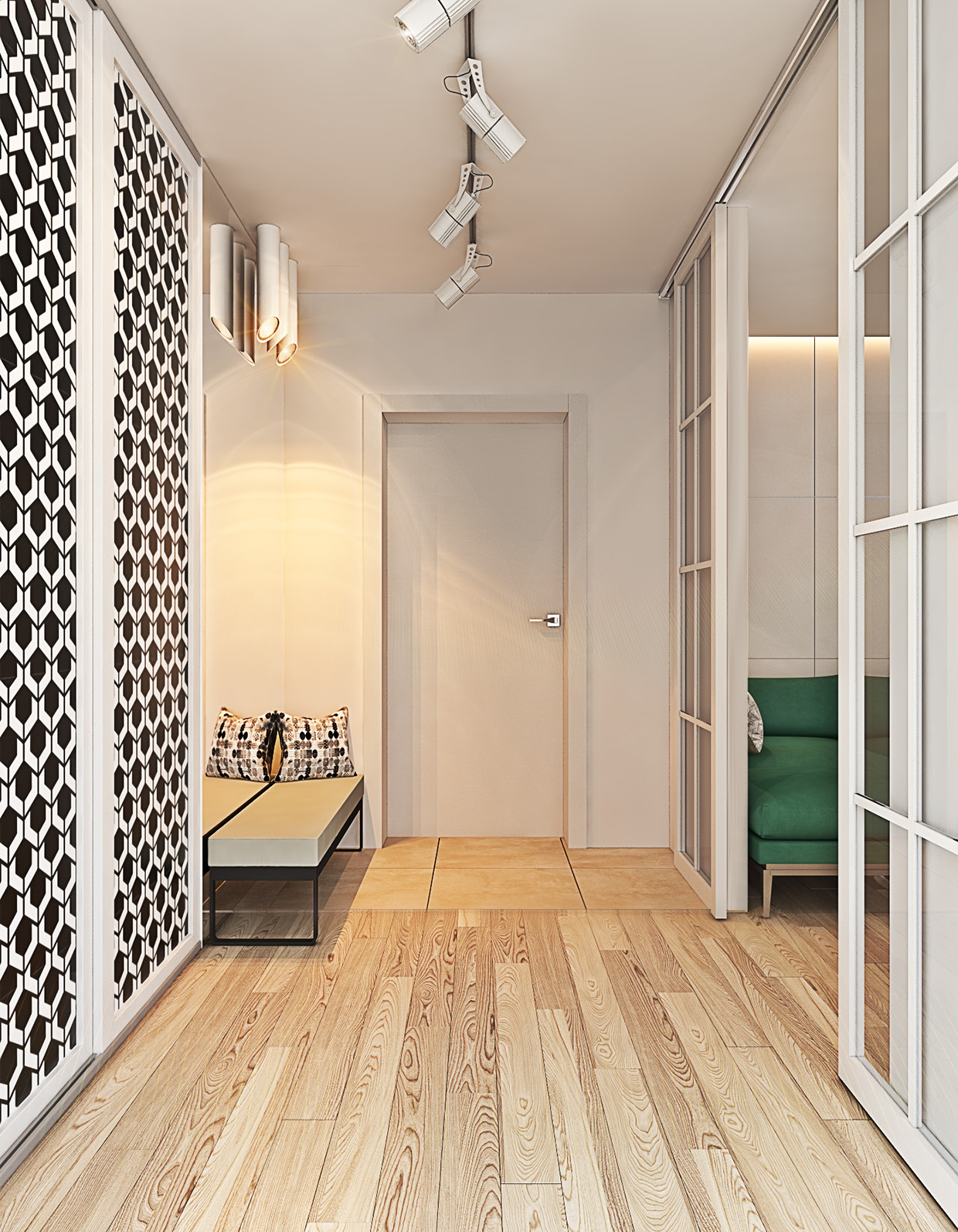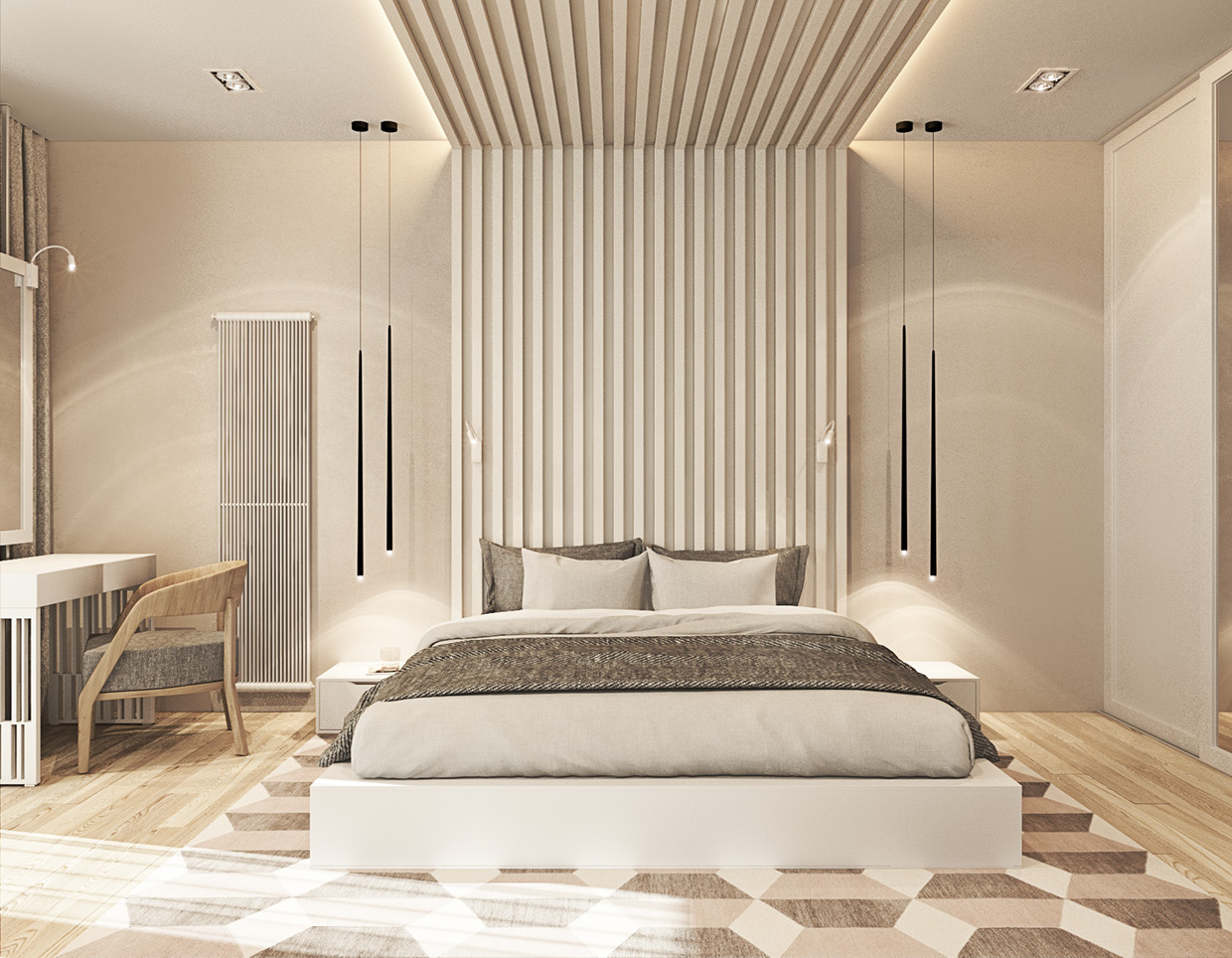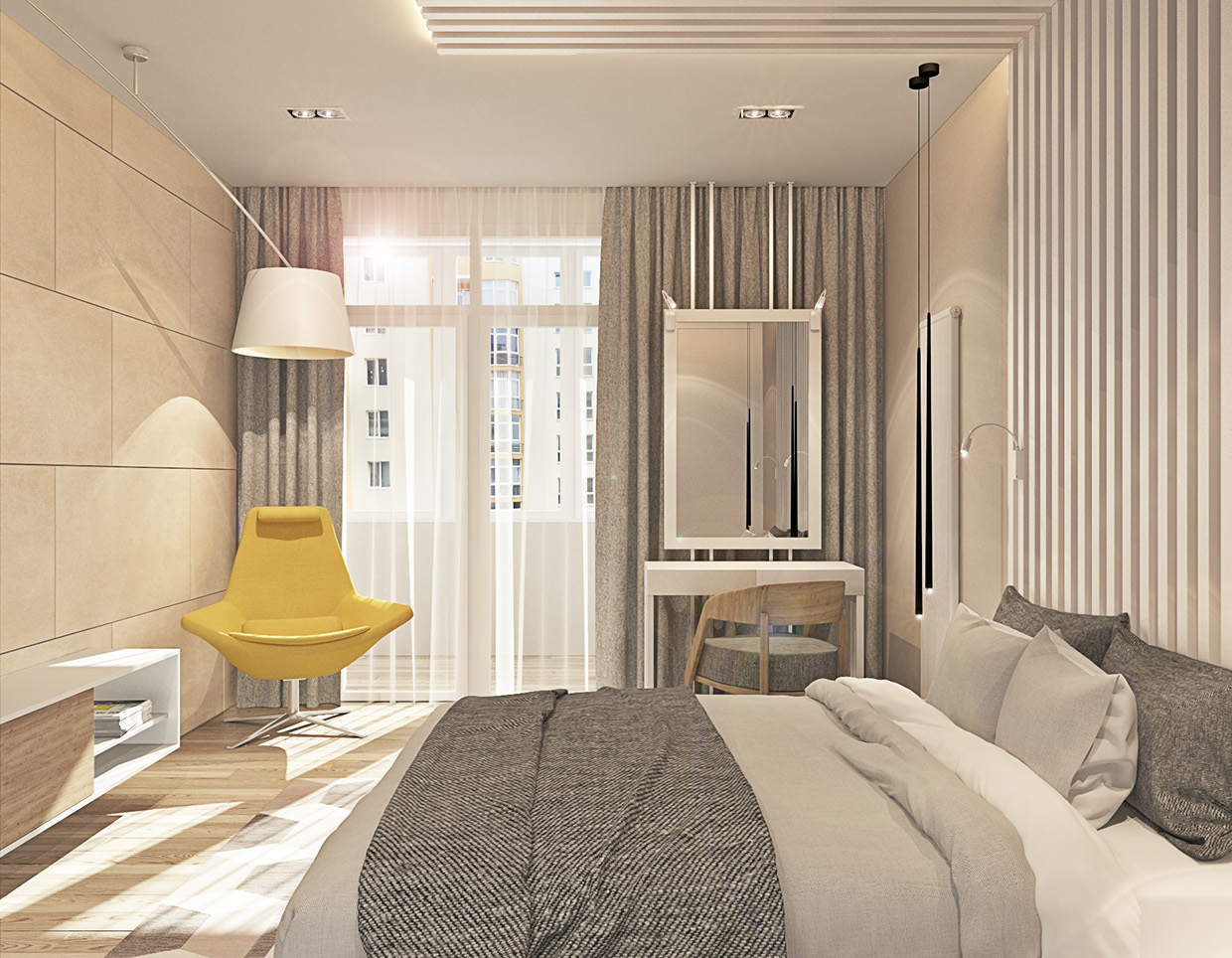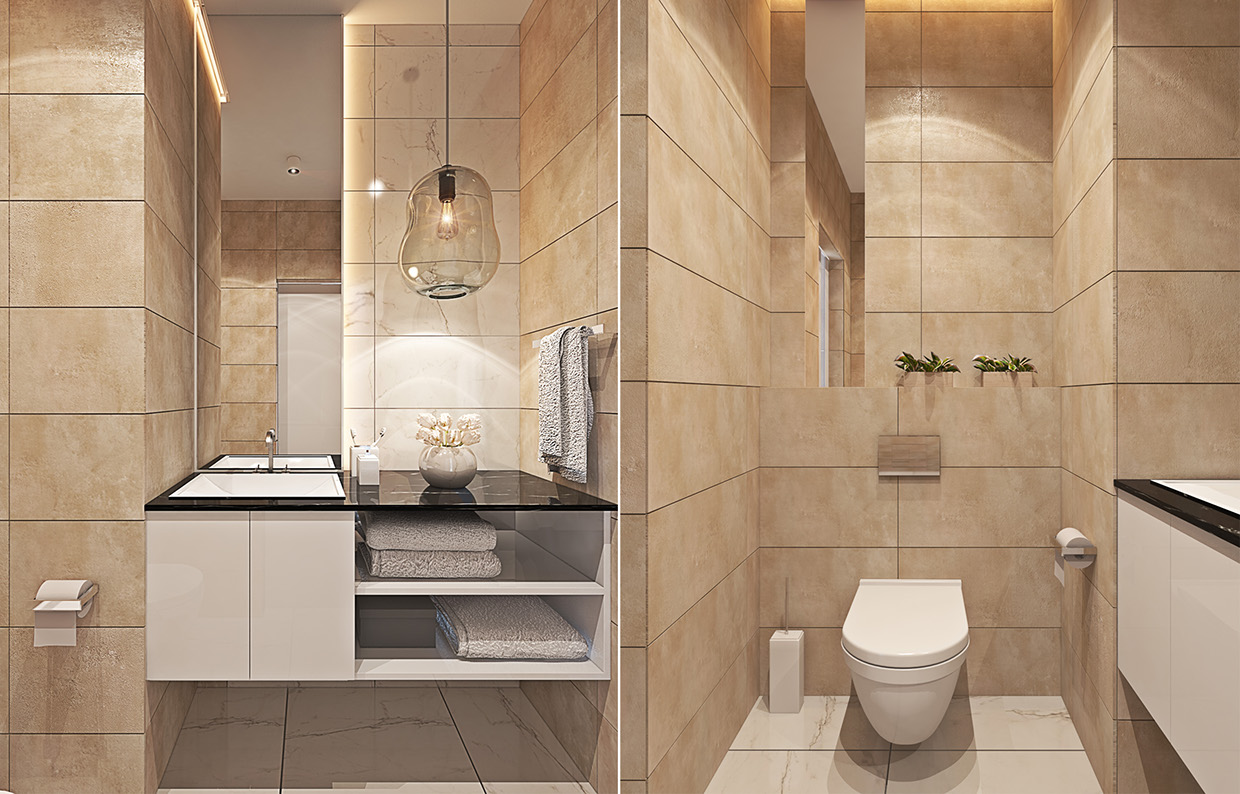 For the part of the bathroom, it looks so simple because the designer just applies the beige tile for the wall and floor to cover this room. If you have a small bathroom, do need to add much of ornament, just using simple ornament it is enough.
What do you think about those designs above? Do not confuse anymore because immediately you can follow that contemporary apartment design right now.