Roohome.com – A bedroom is a place where you need to relax or rest after spending a lot of activities all day long. Therefore, you need to create a modern bedroom decor which will evoke a cozy and nice atmosphere in it. The bedroom decor below is using rustic interior which is combined with traditional and countryside features. The design is also suitable for you because you get double advantages apply the rustic interior for your bedroom. Do you want to know what are those advantages? Let's check this out
Modern Bedroom Decor With Introducing A Rustic Interior by Locati Architects and Cashmere Interior
There are two brilliant interior designers in creating this modern bedroom 2016. They are Locati Architects and Cashmere Interior who choose rustic interior as their main concept. The rustic interior itself is relating to the countryside elements in where you will get a natural vibe and a modern look all in one. Although most of the rustic interiors are dominated with antiquated and old fashion but it does not mean you can make your bedroom more stylish and gorgeous. Just take a look how two designers create the bedroom. The first bedroom is baby nursery which is decorated with faded khaki as the main color of this nursery. There are two baby bed boxes against the large window in order to produce natural sunlight from outside. The designers also use trees as the wallpaper pattern and a large white hood in the middle of this nursery.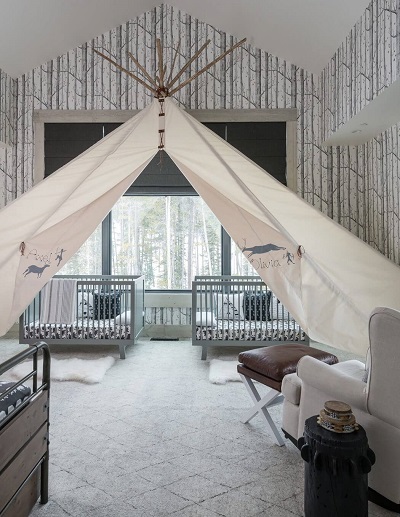 Another bedroom for kids is the application of bunk beds for teenagers. If you two or more than two teenagers, you can choose two bunk beds in a large bedroom for your kids. The bunk beds itself are used to minimize the usage of space in one bedroom. For the interior, Locati Architects and Cashmere Interior use modern bedroom decorating ideas such as a modern wallpaper pattern for all over the bedroom, two big leather armchairs with wooden drawers. Besides that, the designers are smart in creating modern accents for the bunk beds. Well, you still feel a warm appearance of a rustic interior in this bedroom, right?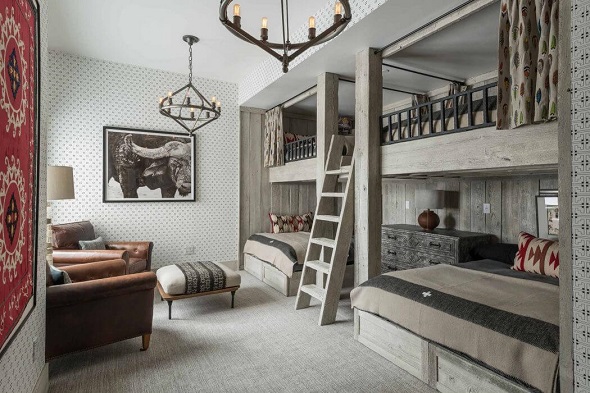 Modern Bedroom Decor Combined With Classic Appearance of Rustic Interior
A modern bedroom interior is really needed by two brilliant designers in order to evoke the classic appearance of rustic itself. Move to another bedroom, you will be served with a soft tone color of two bedrooms which are still using faded khaki color. The first bedroom is basically painted with a white color. The white color itself to make your bedroom wider and cozier. The designers pour soft tone color in every interior to support feminism vibe in it. The second bedroom is more classic because of the wallpaper pattern and the decoration. What do you think about this modern bedroom? Have you got your preference?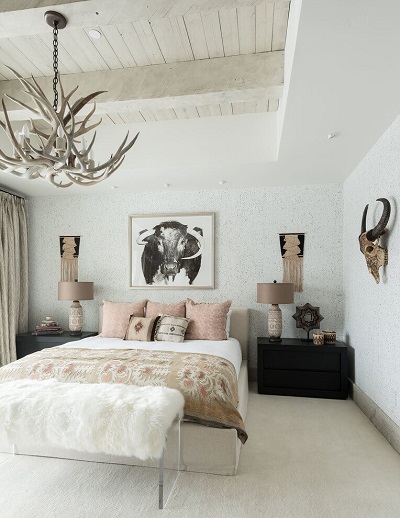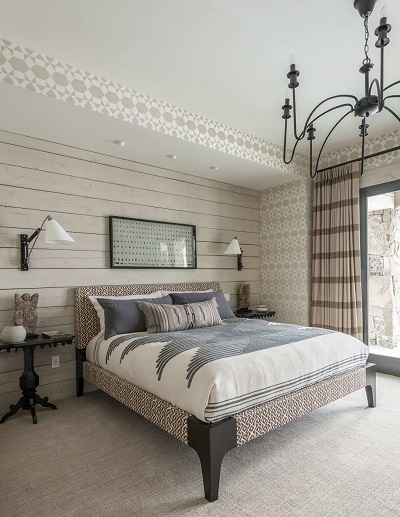 Locati Architects and Cashmere Interior create other rooms which are decorated with the rustic interior. The first room is bathroom which is dominated by wood almost space. The designers also choose stone patterns for the floor and utilize a large window against the bathtub. The last is a storage room which is beautified with a unique chandelier and a classic storage.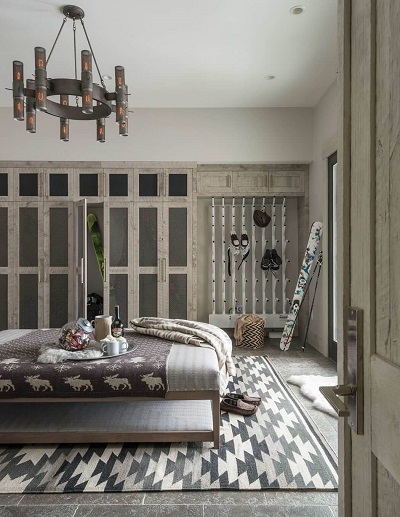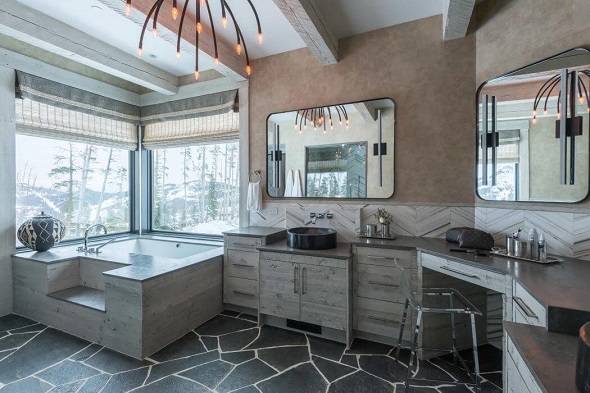 Do you a new inspiration after seeing a modern bedroom decor by Locati Architects and Cashmere Interior above? The designers have shown you their brilliant masterpiece only for you. If you want to see other designs, just visit and check here. Have a nice day!