Roohome.com – Having a small apartment it makes some people are complicated to design it well. Therefore the designer creates a small apartment interior design with a smart arrangement and tips only for you. This is a small apartment which is created with dynamic decorations to make your apartment more fashionable. Do you want to know how to place the interior in a modest space? Well, you will get inspiring tips in this design below. Let's grab your chance to take a look at it. Here you go!
Small Apartment Interior Design With Smart Decors and Arrangements by Art Studio
This a small apartment with total area of 30m2 which does not have many spaces in it. The area is located in the middle of an urban environment that urge you to create it becomes a multifunctional apartment. Fortunately, Art Studio has a brilliant idea to solve your problem. You do not need to be worried to place a dining room or even one main bedroom inside a small apartment. For example, this dining room below is placed along the room. The designer uses a wooden dining table with four dining chairs as the set. The dining room is decorated with a multifunctional shelf along with a unique pendant light above the dining table. Move to the main bedroom, there is a creative wall painting all over the wall. The designer also adds three lamps on the wall right above the bedstead. You do not need to place big bedstead, but try to choose a simple bedstead instead.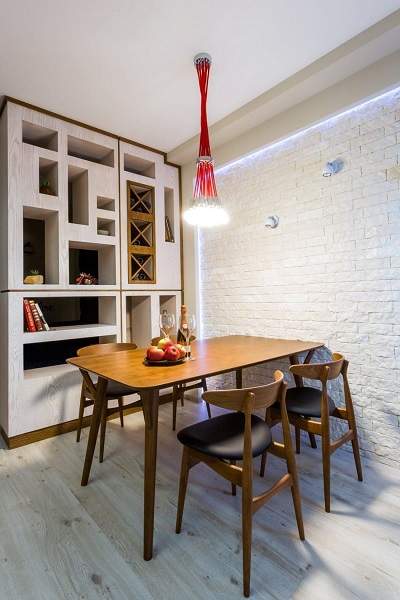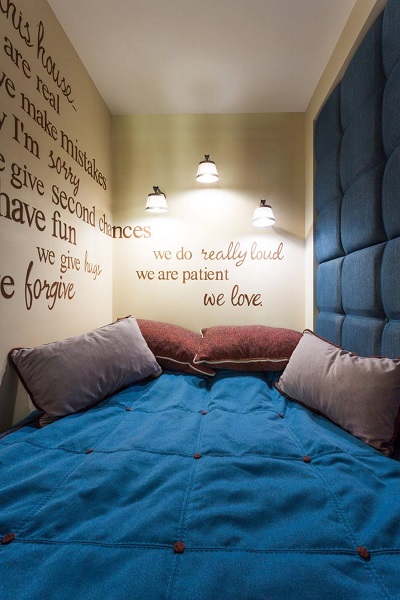 Applying Dynamic Decorating and Smart Tips Will Bring A Positive Vibe in A Small Apartment
Actually, Art Studio applies a shade of faded khaki into this small apartment. The reason of course to make a small apartment becomes fashionable and large. Do not use dark shades for a small area because it will make the area becomes stuffy and narrow. This is a small apartment design which is suitable for you like a classic concept in this entry room. For the entry room, the designer pours a classic concept because of the application of wooden itself. If somebody entries the apartment, she or he will get a new energy through this classic entry room appearance.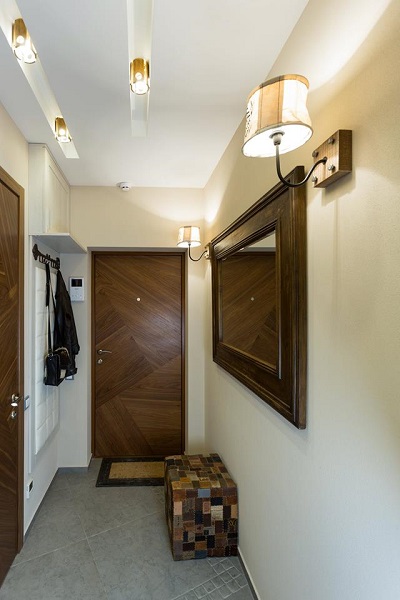 Another small apartment decorating ideas in these four different concepts of bathroom. The designer divides four different concepts for four different bathrooms as well. The first bathroom is decorated with purple accents. The bathroom looks more fashionable because of wooden material around the area. Applying a small apartment interior design in a bathroom is the best choice indeed.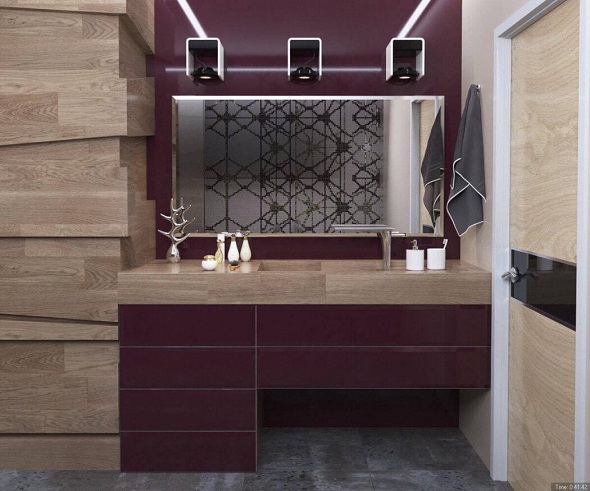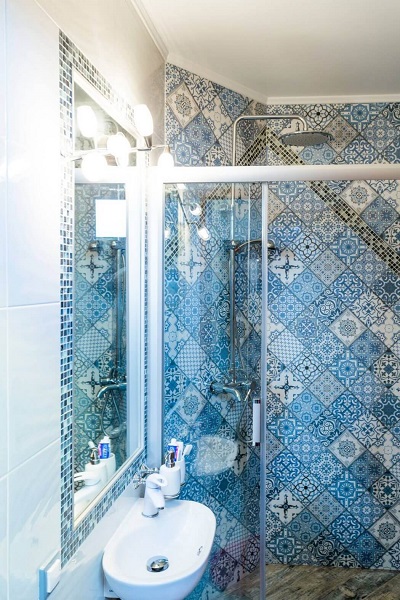 Another bathroom is decorated with a unique decorating as well. The designer uses a floral pattern for the wall. A glass sliding door also been chosen to support a smart decorating. Other bathrooms are also decorated with modern decors as well. One bathroom is filled with a marmer textures on the wall. The last is toilet which is decorated with red and black shades. From four different restrooms, which one do you prefer?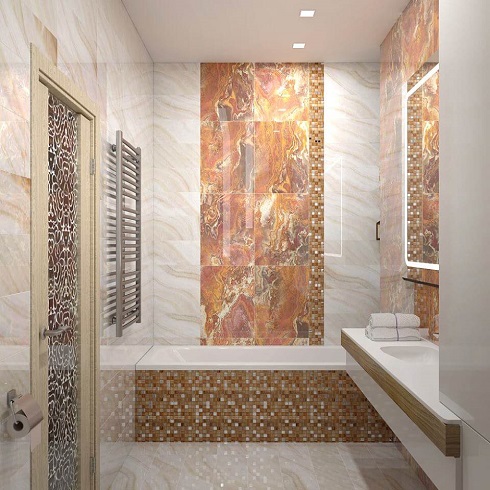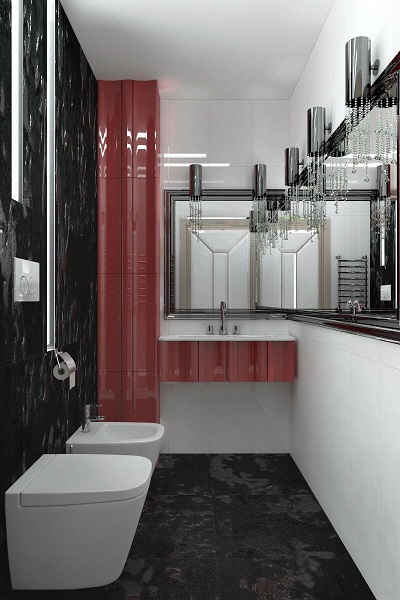 Pouring a small apartment interior design by Art Studio into your apartment is the best way indeed. The designer has many small apartment decorating ideas if you want to know. If you want to see other designs, just visit and check here. Have a nice day!